The kindergarten class read a story in reading about traditions passed on in families. The story was about a little boy who learned how to make a pinata with the help of his grandfather. The kindergarteners and preschoolers made their own pinata and then enjoyed breaking it last Wednesday.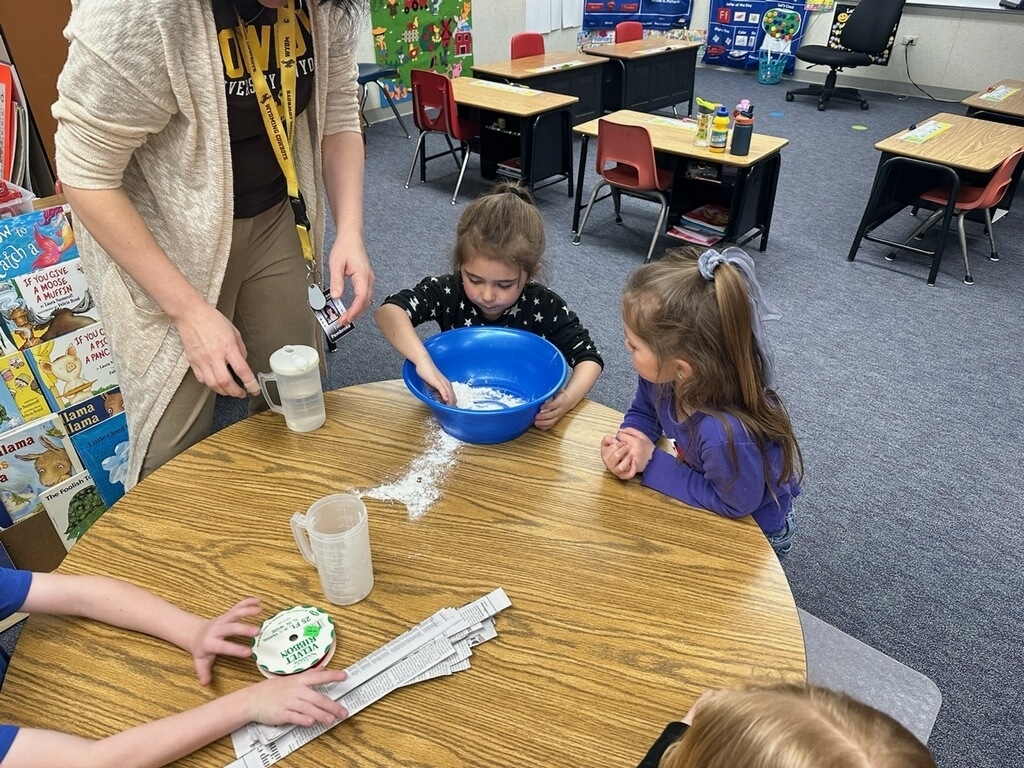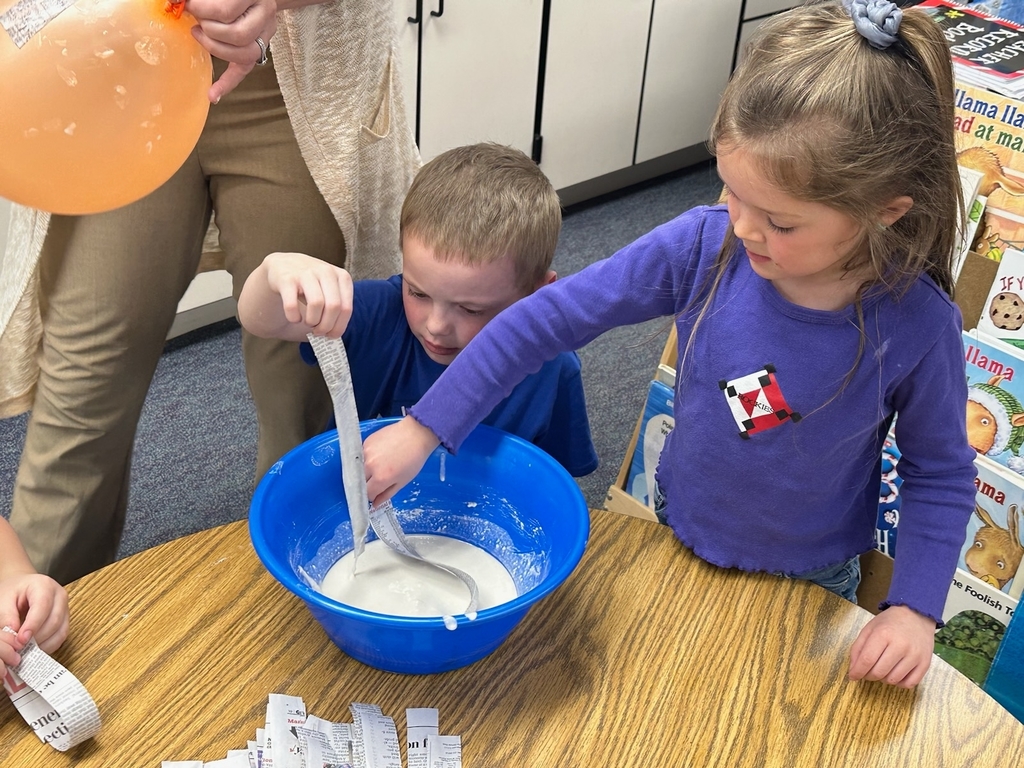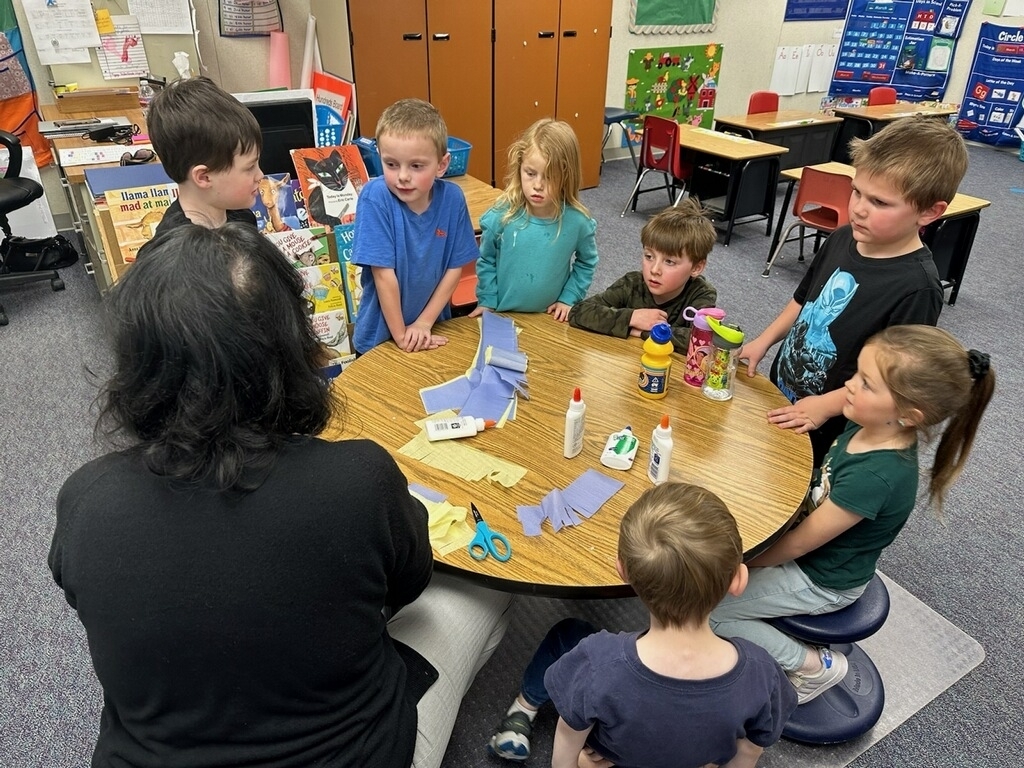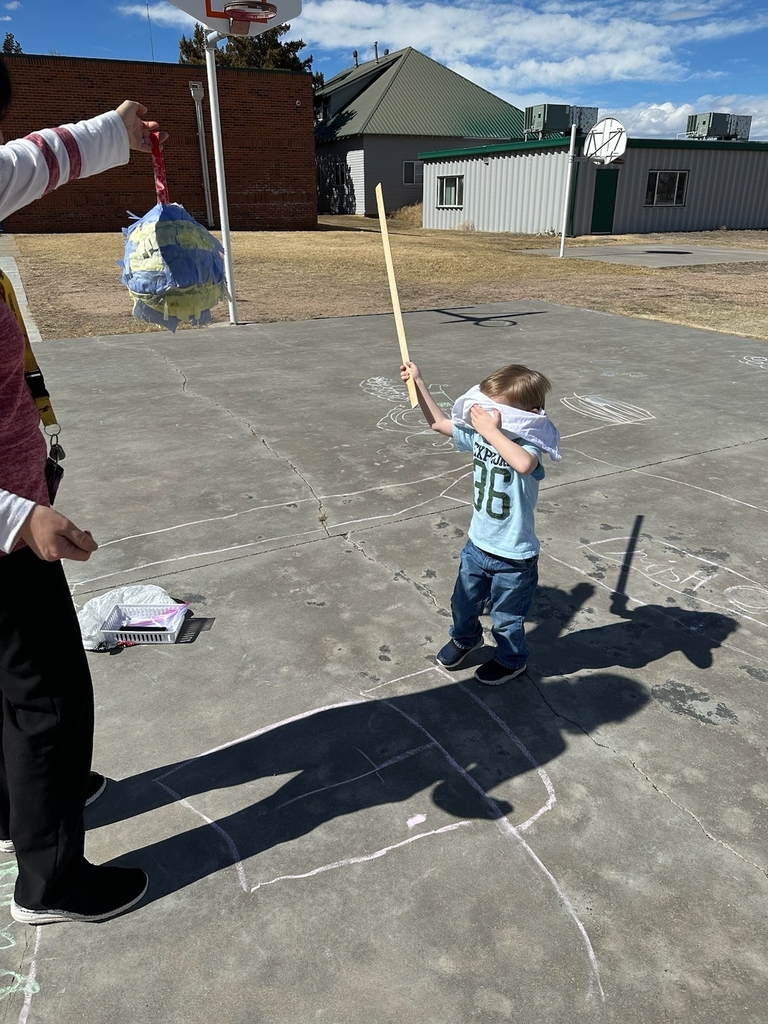 The kindergarten and preschool classes planted flower seeds with Miss Jenna.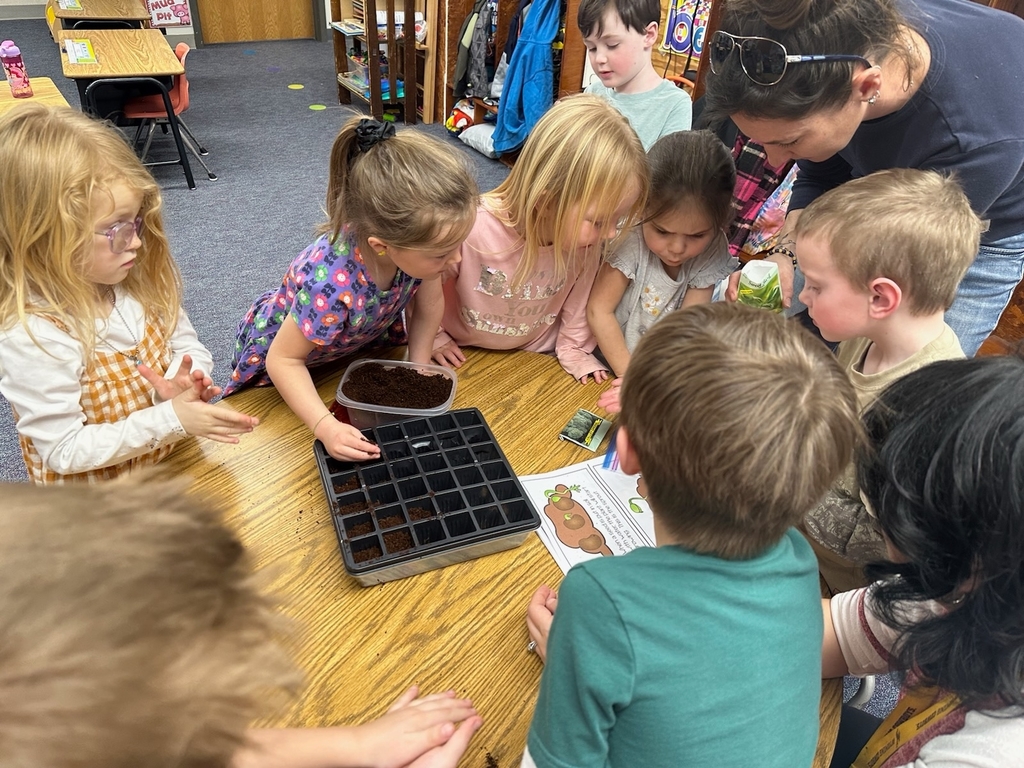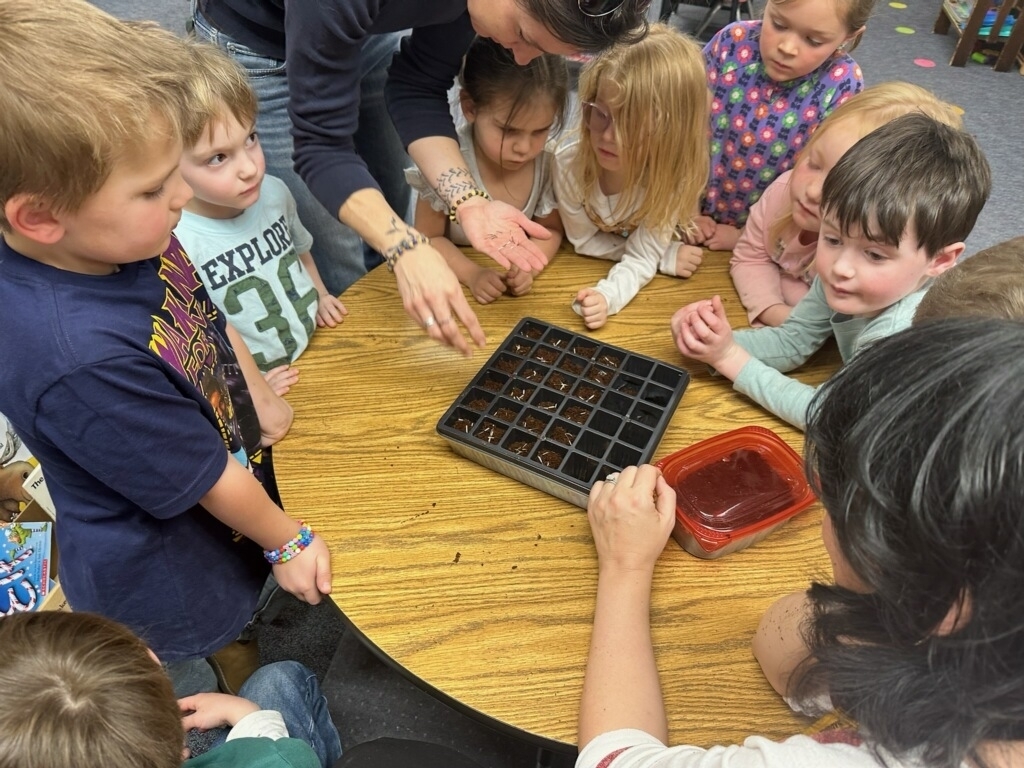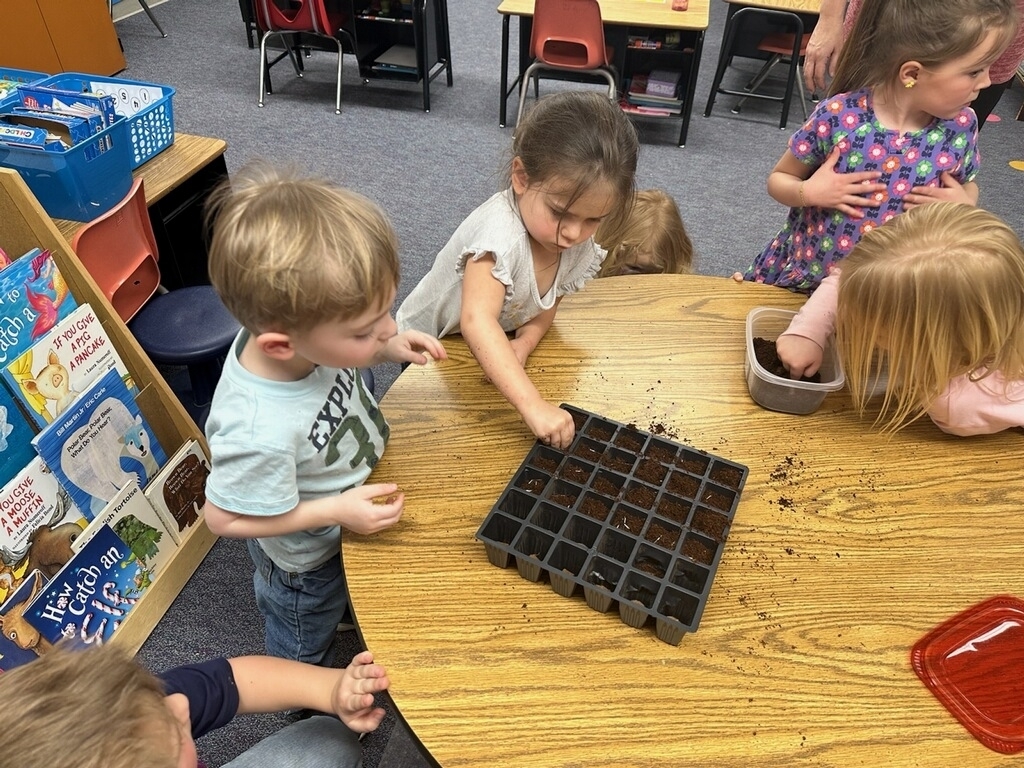 The kindergarten is working hard on their handwriting.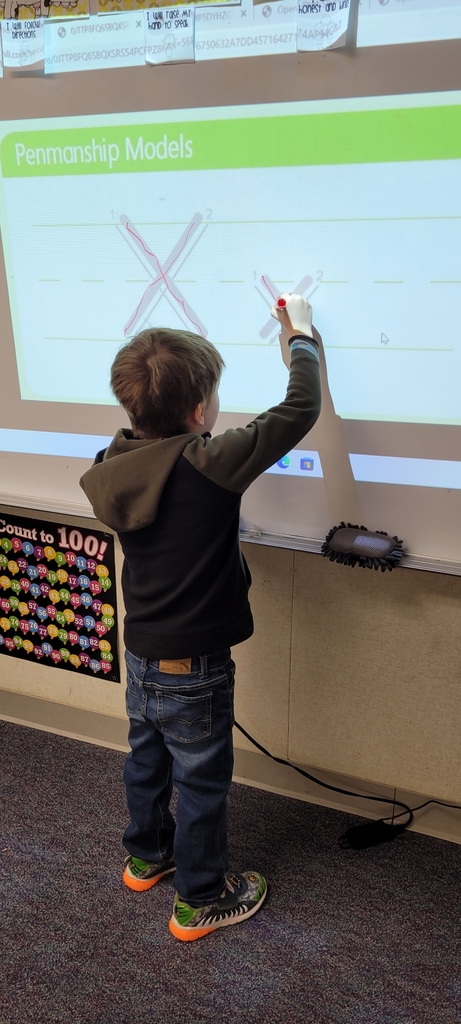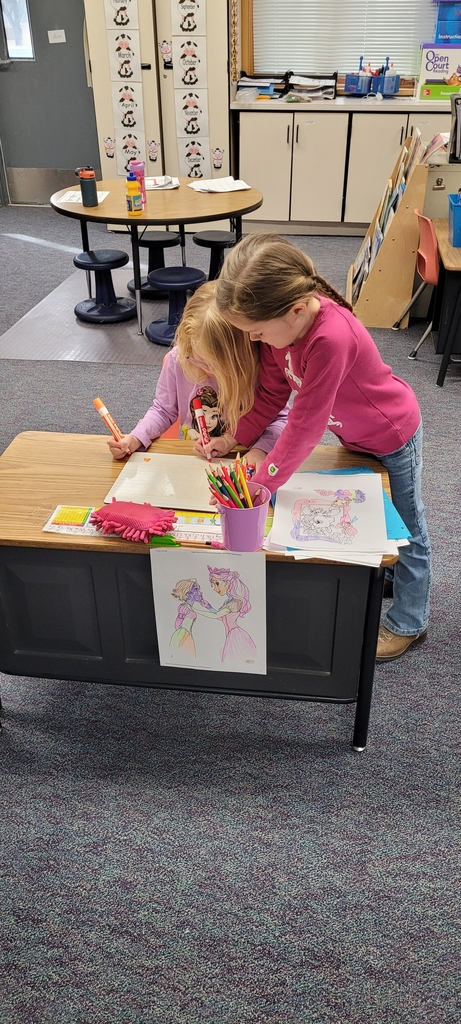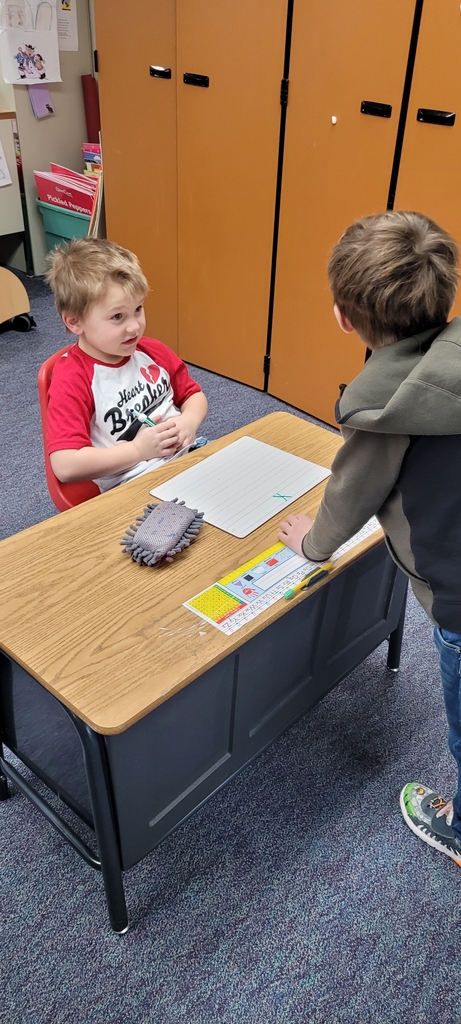 The preschoolers loved making rainbow art with a straw.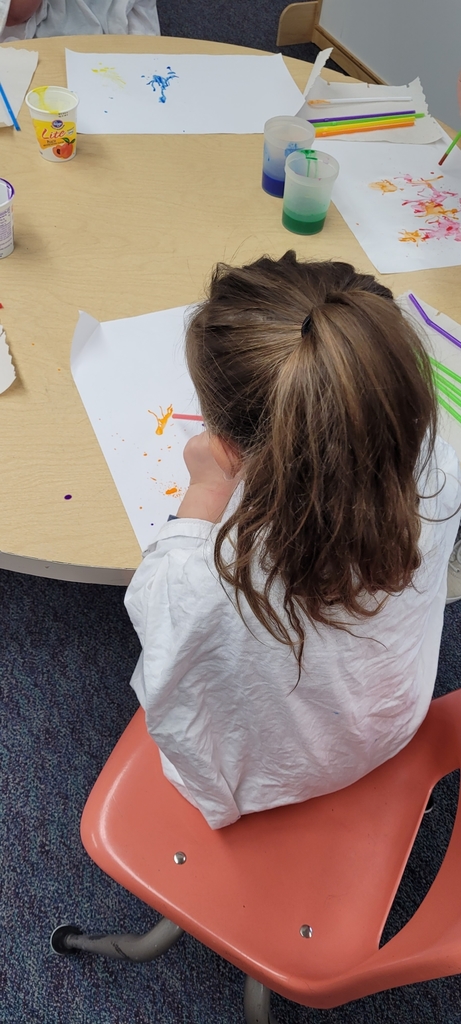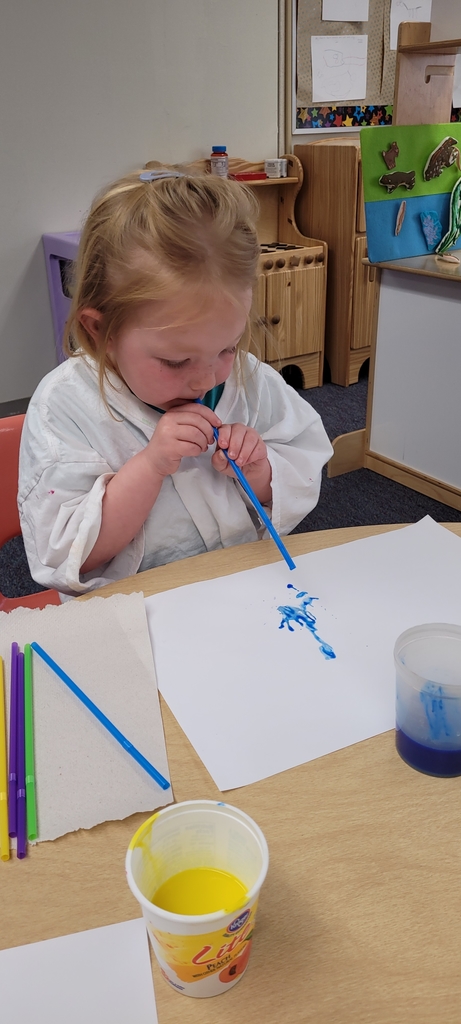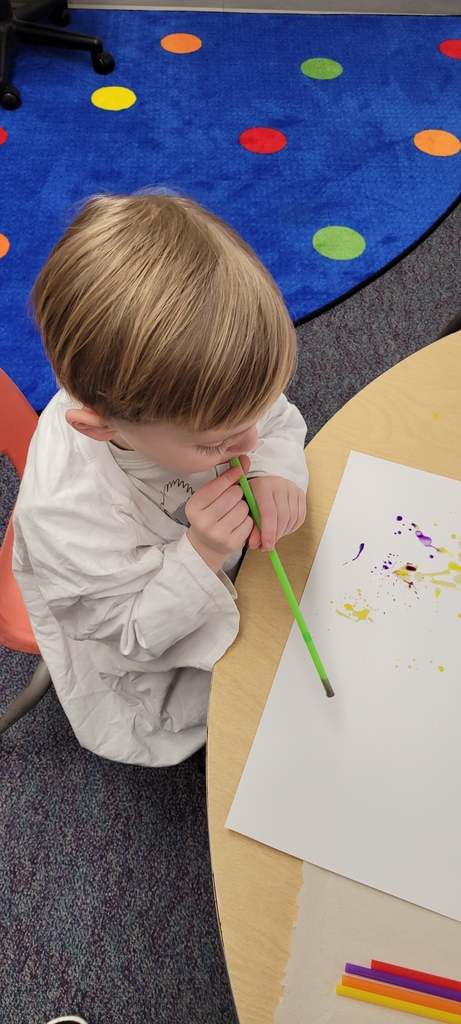 The third and fourth grade designing projects to learn about force and motion and simple machines.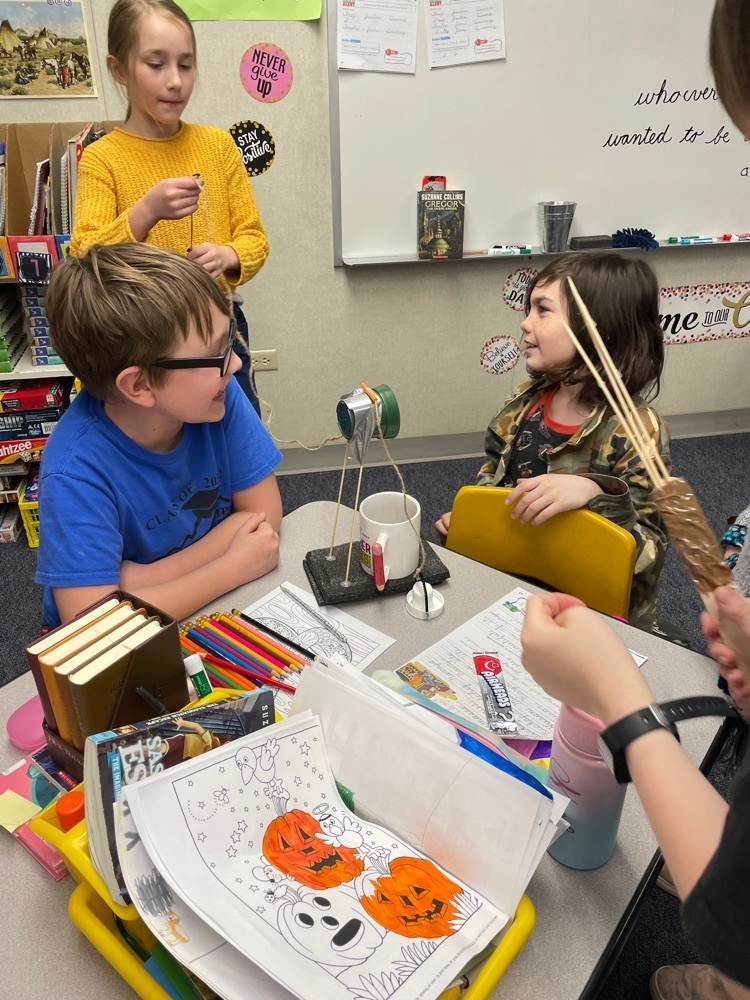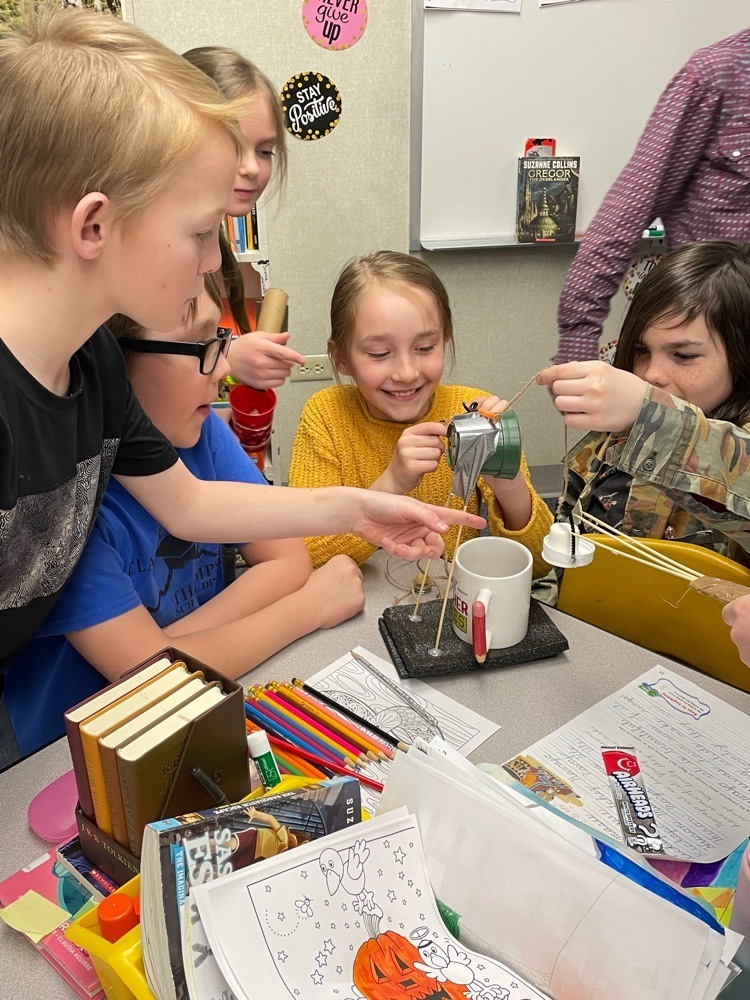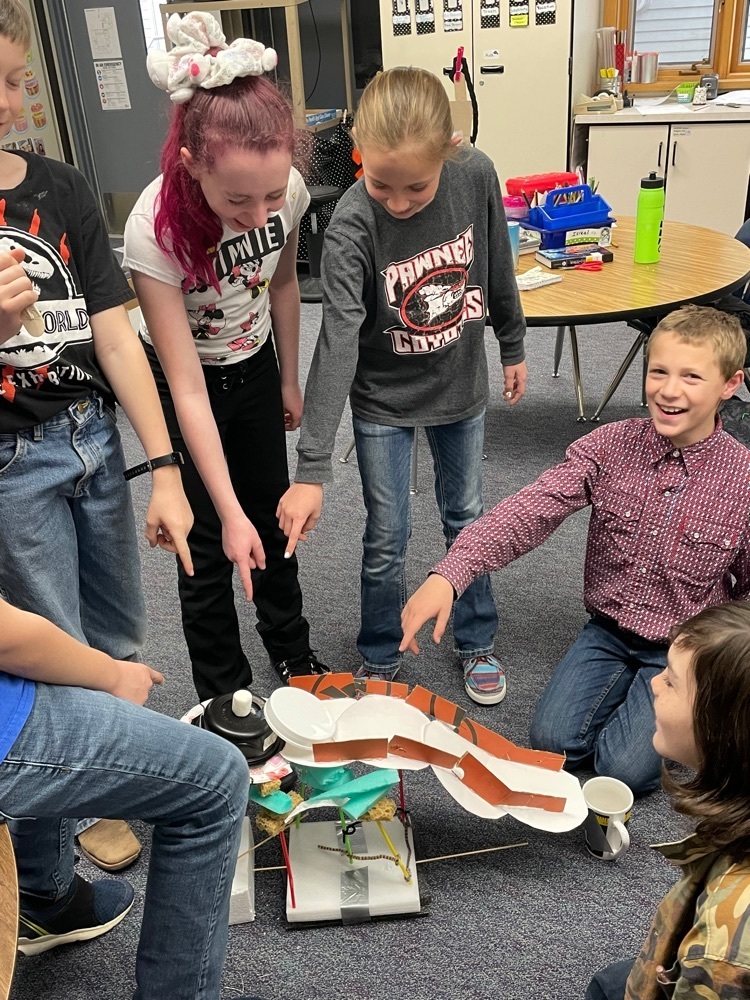 The Pawnee Music Department will be presenting their Solo & Small Ensemble Performances on March 15, Wednesday, and March 16, Thursday, at 11:30. Please check out the performance order link so you know which day your favorite musicians will be performing.
https://5il.co/1qkdw
See you there!

Here are more pictures of the 100th day and celebration of Read Across America.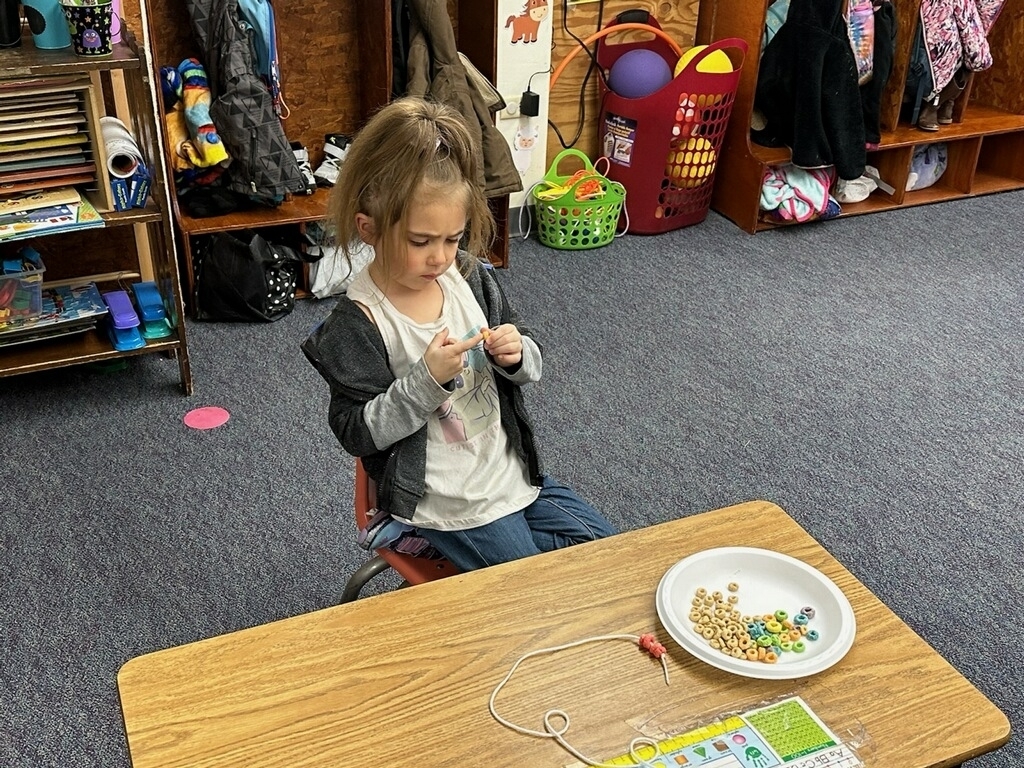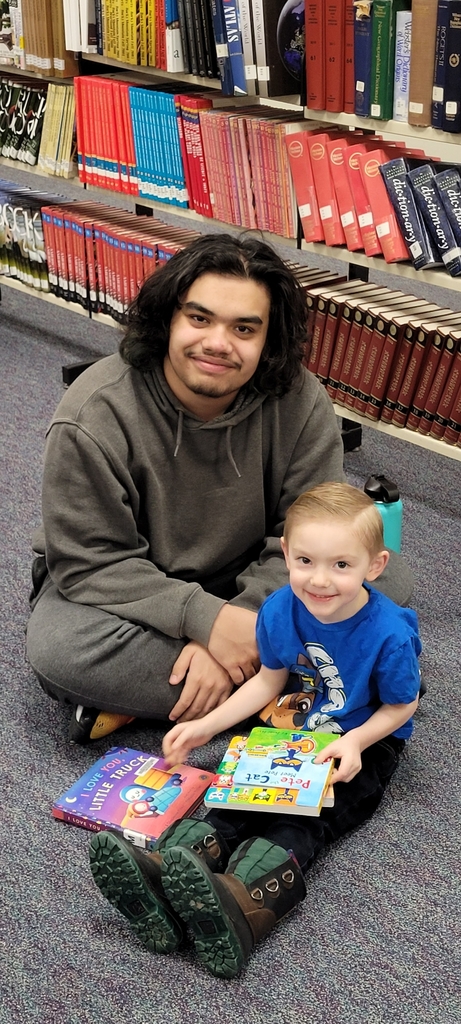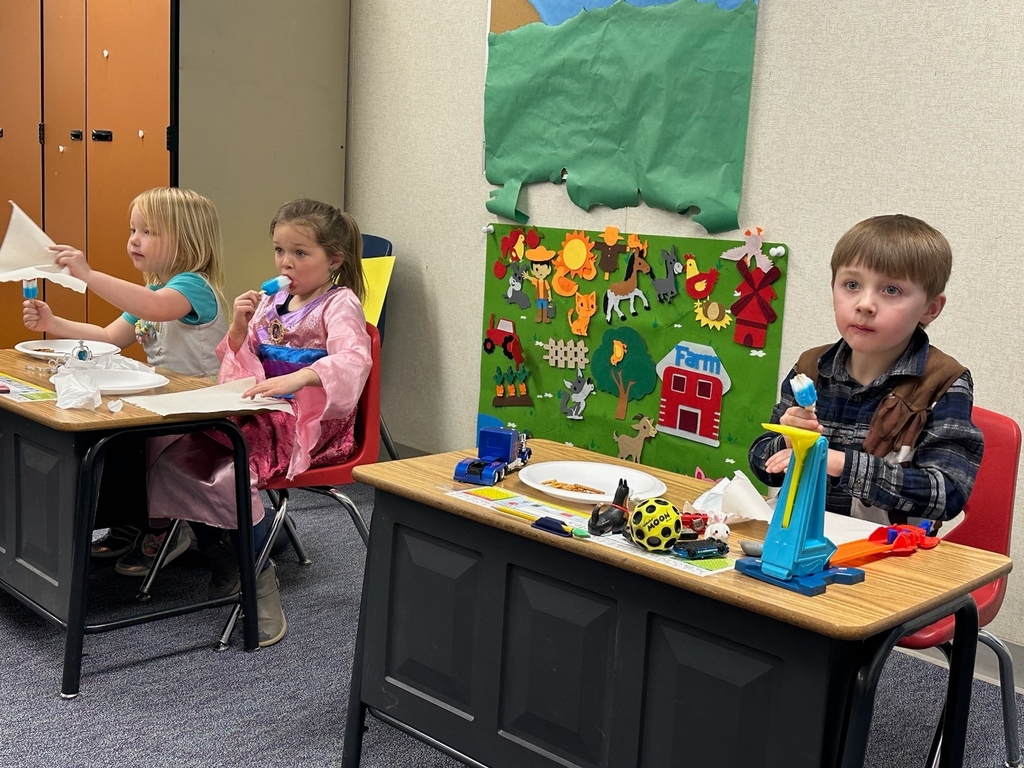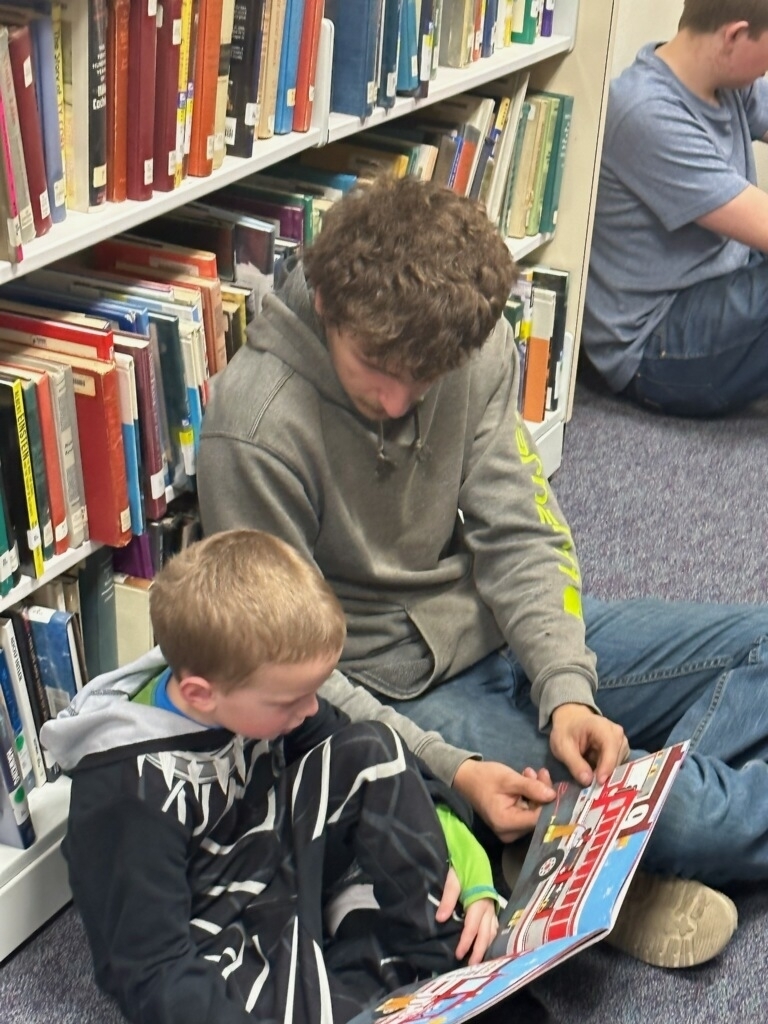 Today we had a fun-filled day by celebrating the 100th day and Read Across America. The kindergarteners built towers, counted to 100, drew pictures of themselves at 100 years old, did exercises for 100 seconds, and talked about what they would want 100 of. Then the preschoolers joined them as we read with the middle school and high school students, made necklaces, and had a 100th day snack.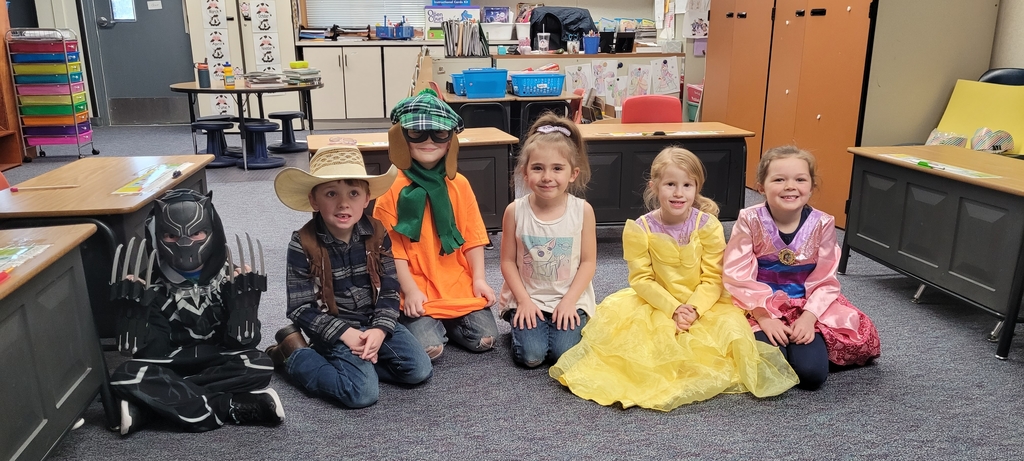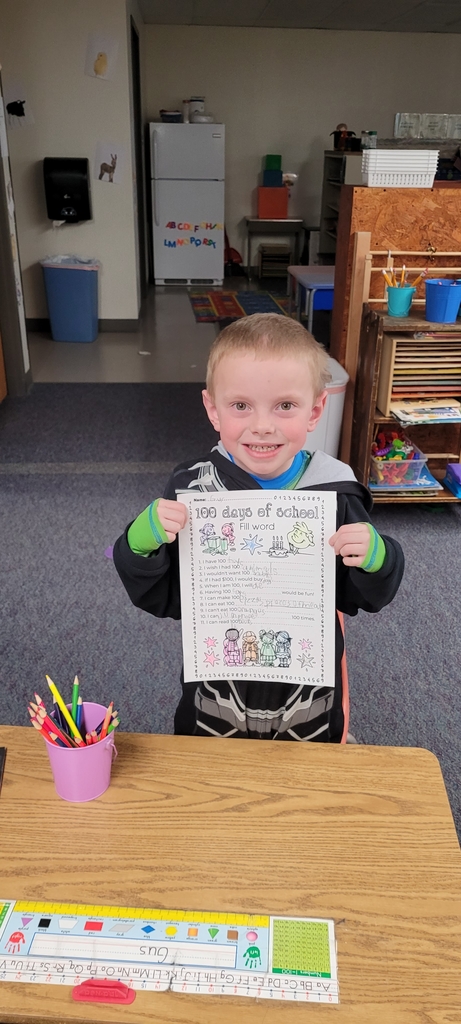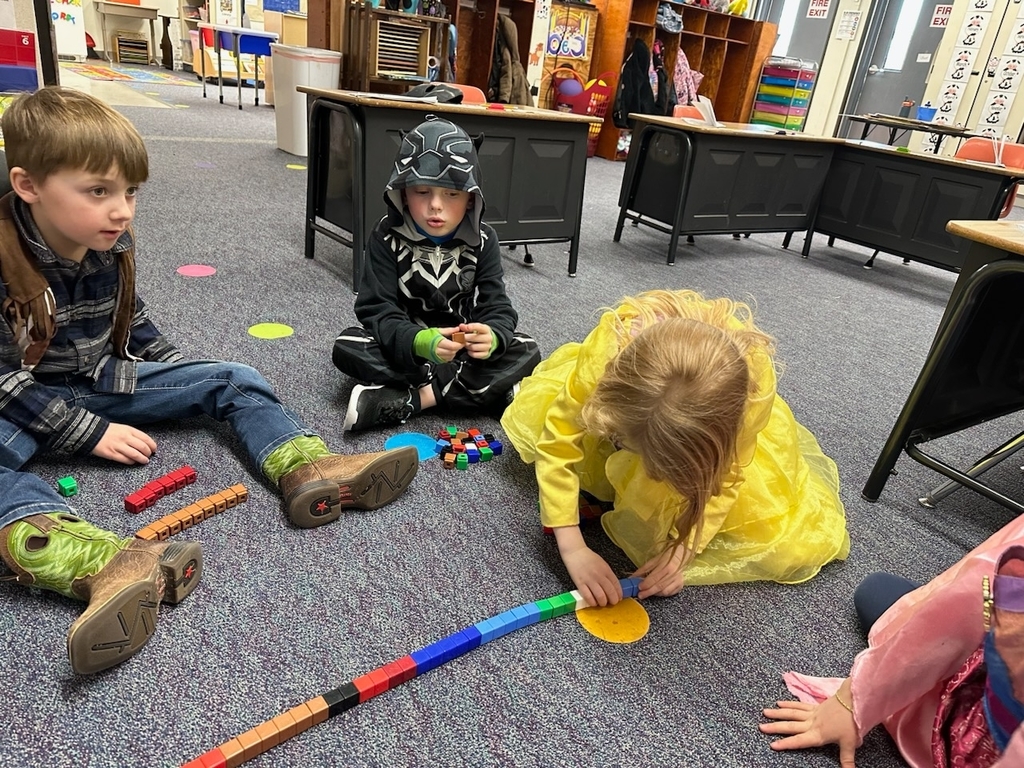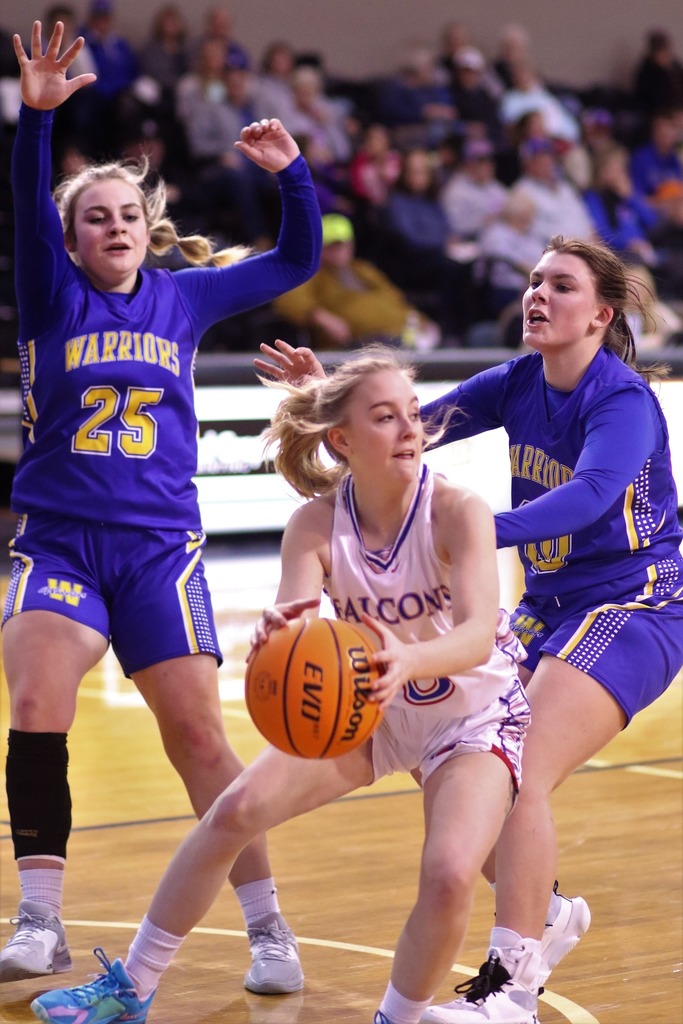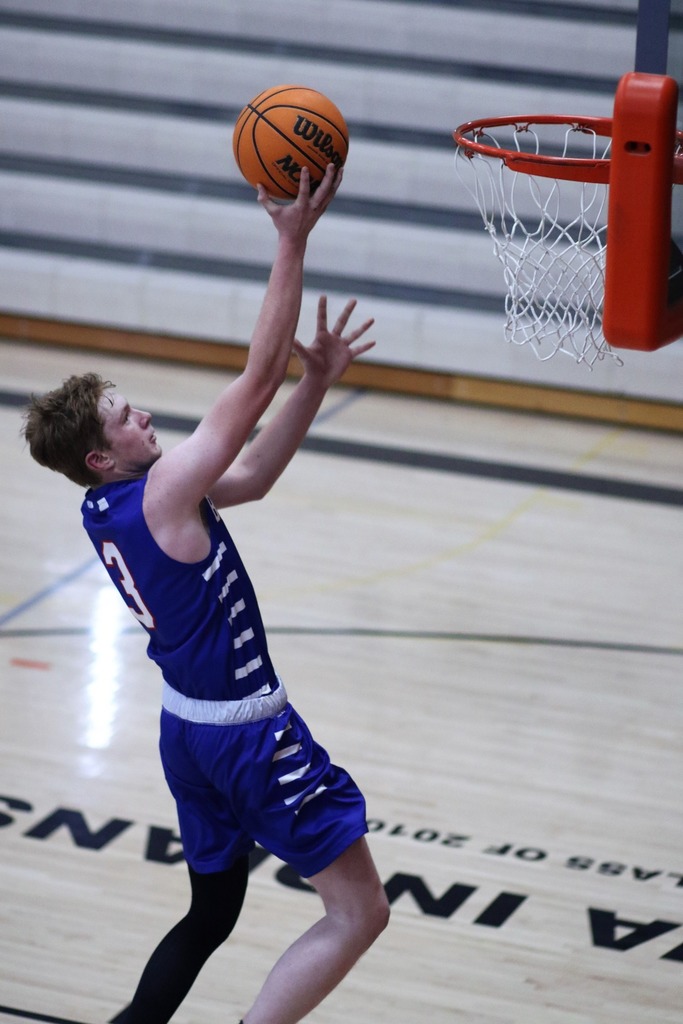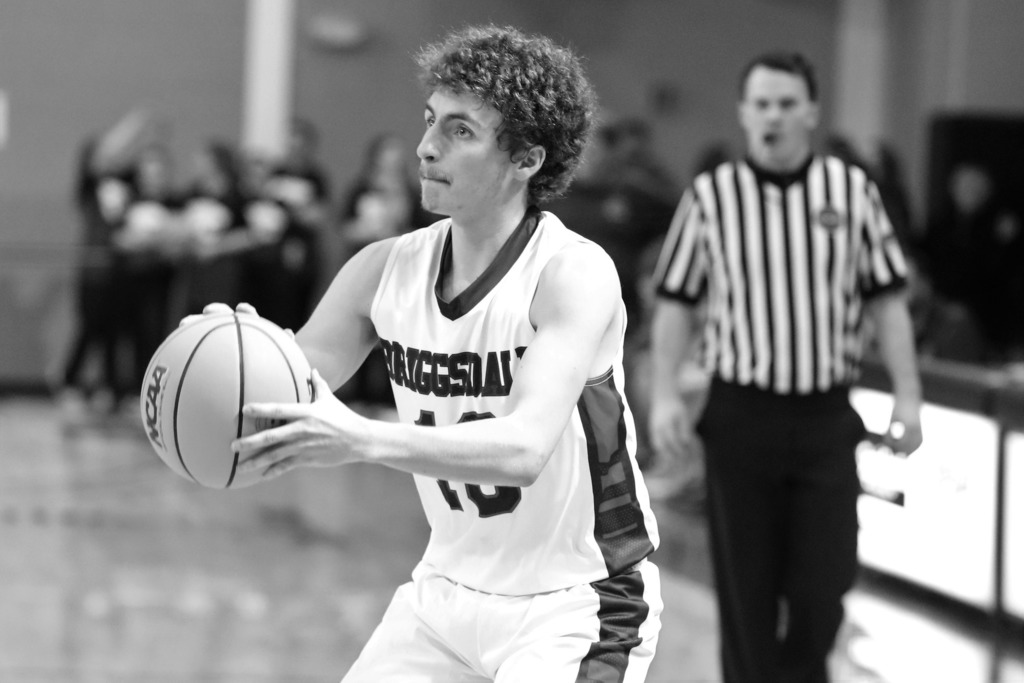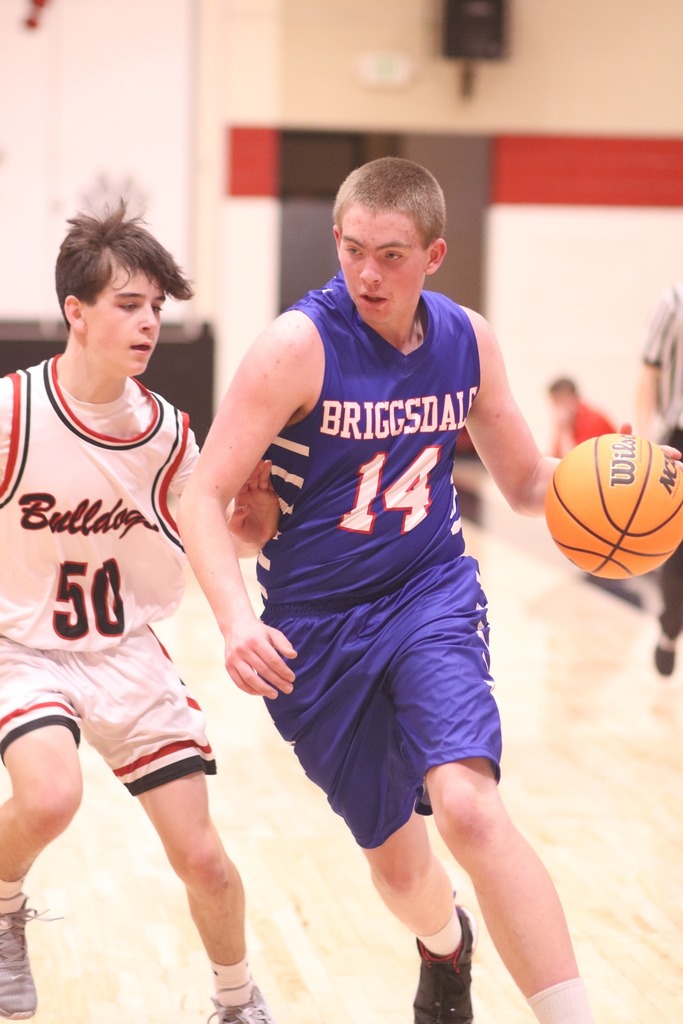 1st and 2nd graders built loop planes for a stem project today!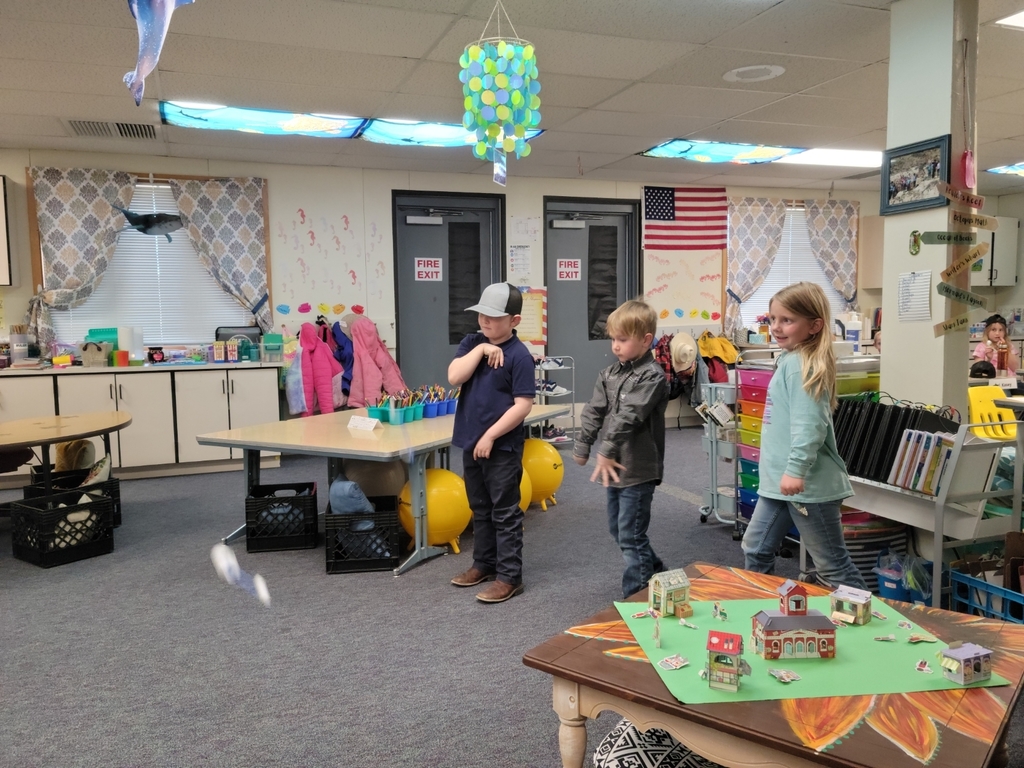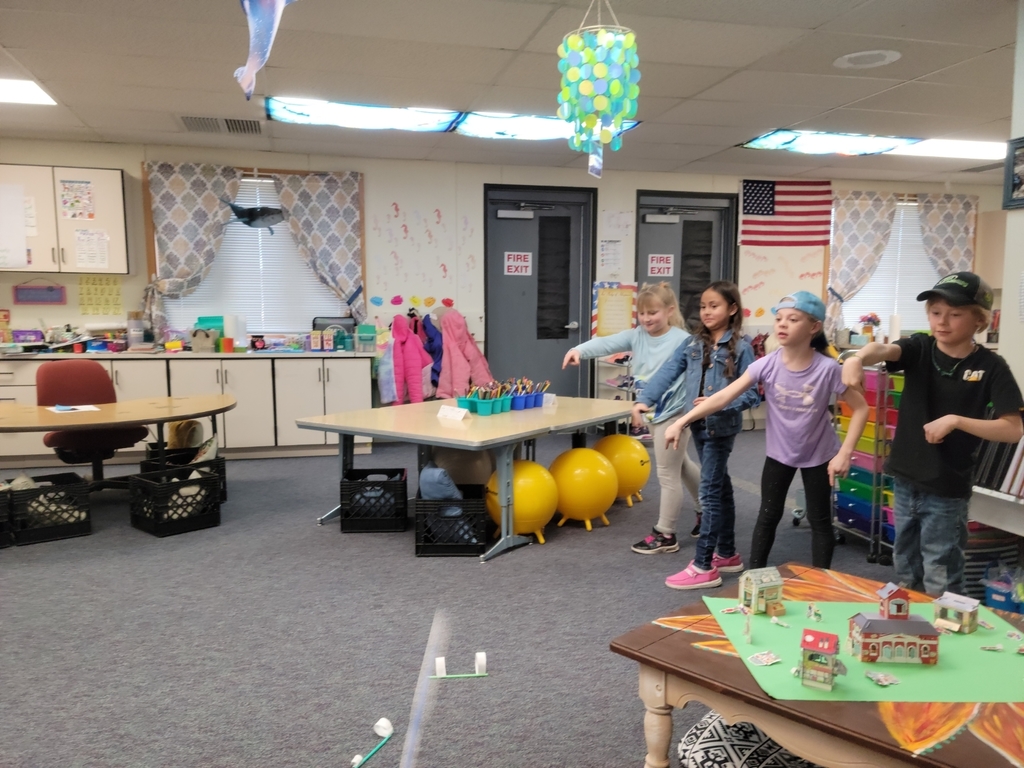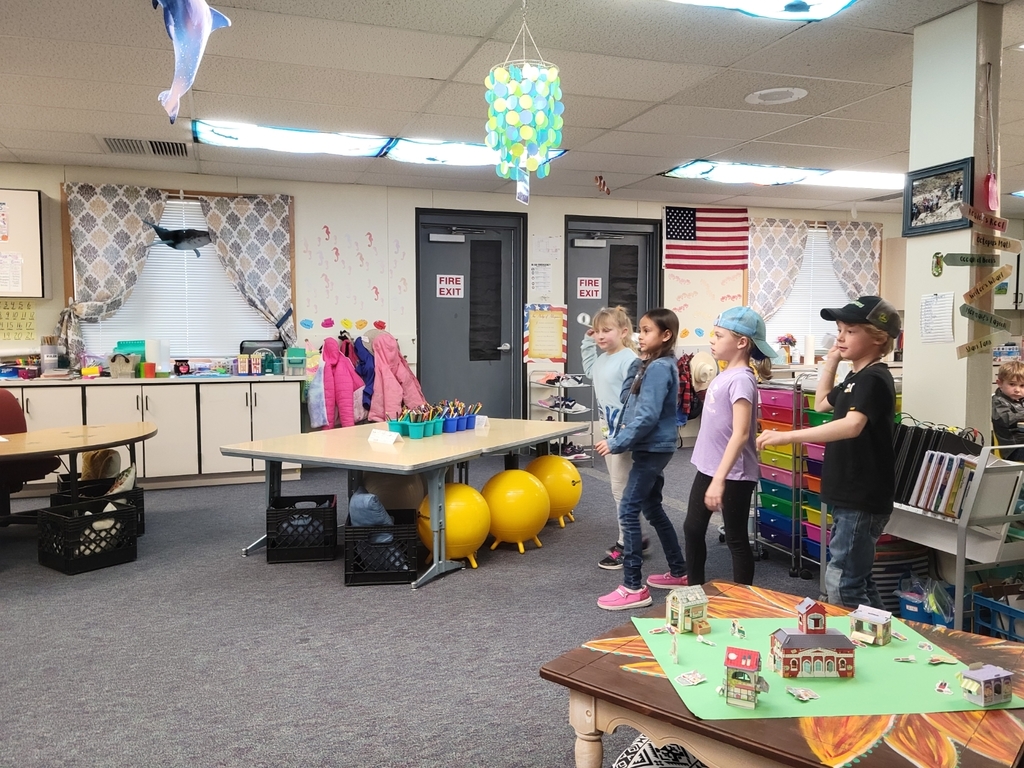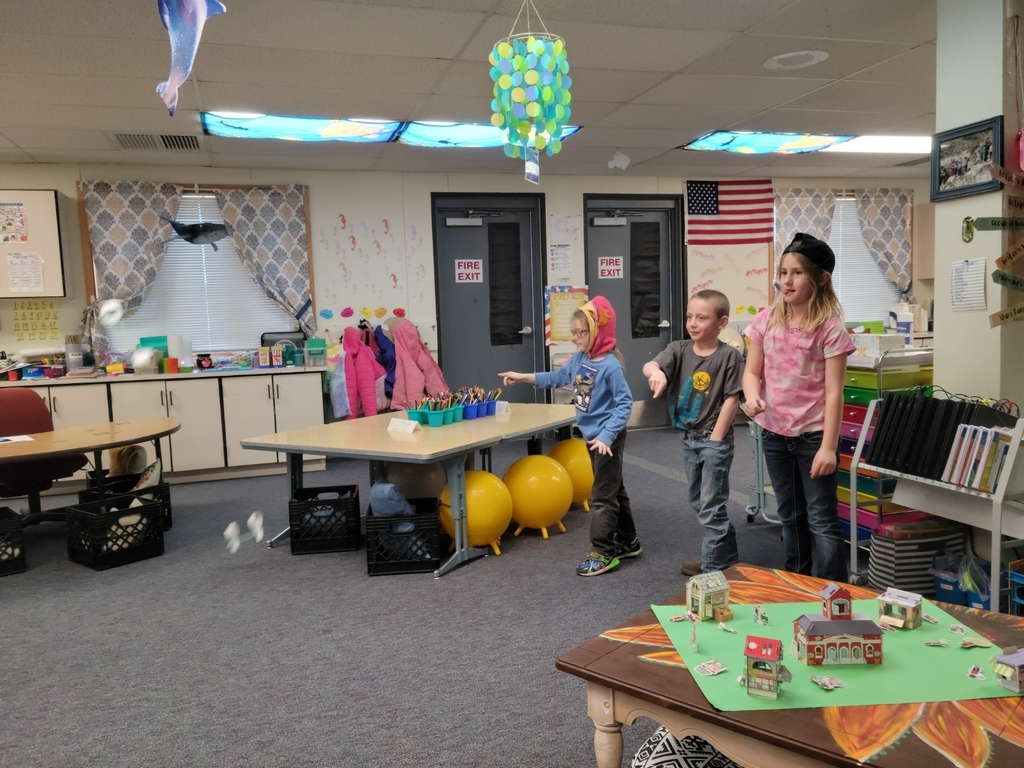 Hey Pawnee! It's "READ across AMERICA" week! Check out our flyer
https://5il.co/1pugo
to see all the fun activities that we have planned for you!

FFA Staff breakfast will be rescheduled to avoid having students on the road any earlier than necessary. Again, there will be no staff breakfast on Thursday, February 23.

Due to the expected low temperatures and wind chill Thursday morning, Pawnee School will be having a 2 hour delayed start. Buses will be running 2 hours later than normal. Students will start the day in their first hour class. Stay safe and we will see you tomorrow.

Due to inclement weather and poor road conditions, there will be NO SCHOOL today, Wednesday, February 22. Please be safe and stay warm.
Basketball game update! Don't go to NJC. After the Newsletter calendar was mailed out, the game this Saturday had a location change. We were able to make updates some places, but not on the Newsletter. The Briggsdale-Caliche game this Saturday is at Briggsdale. Thanks!

1st and 2nd Graders made Valentine cards today!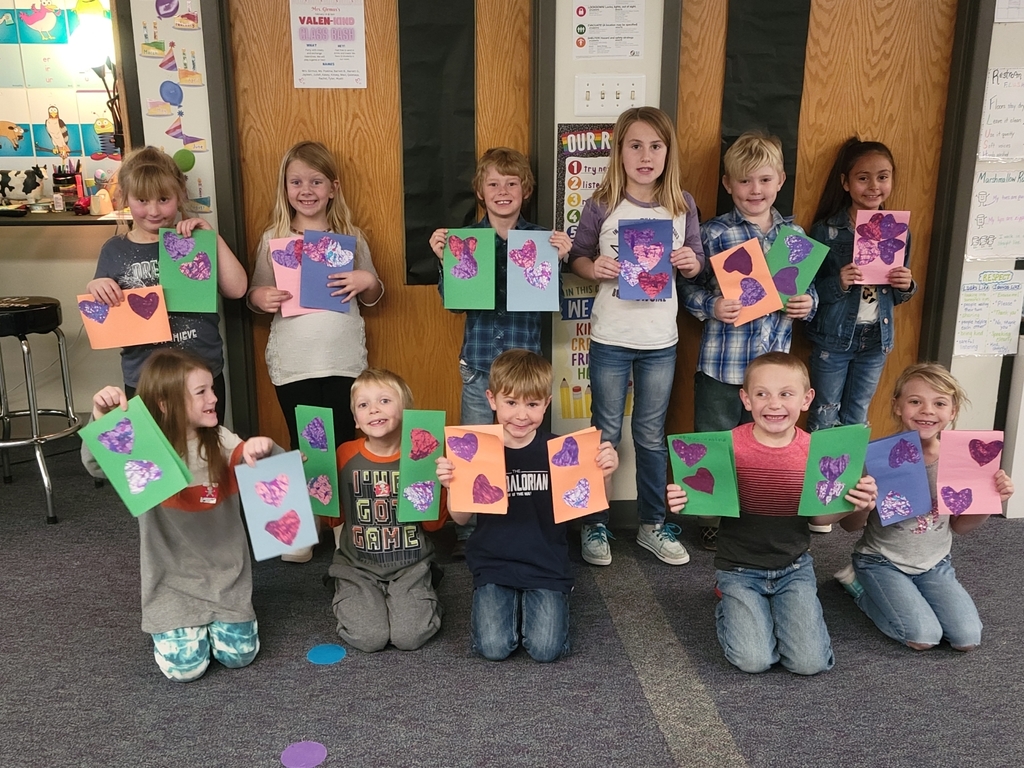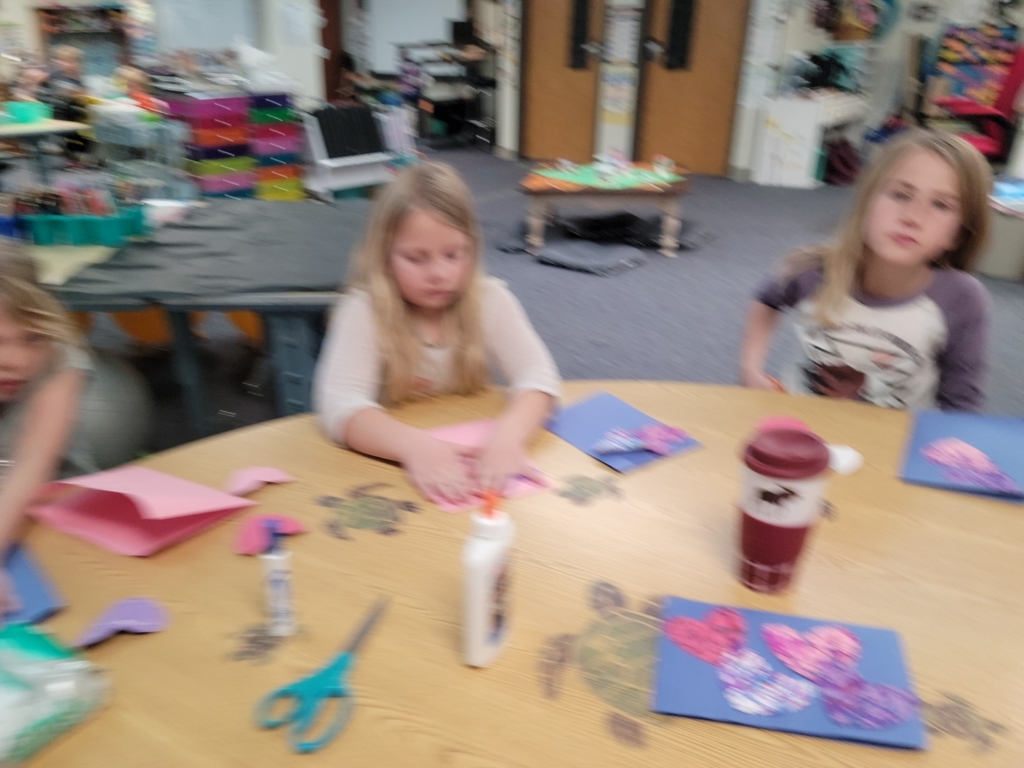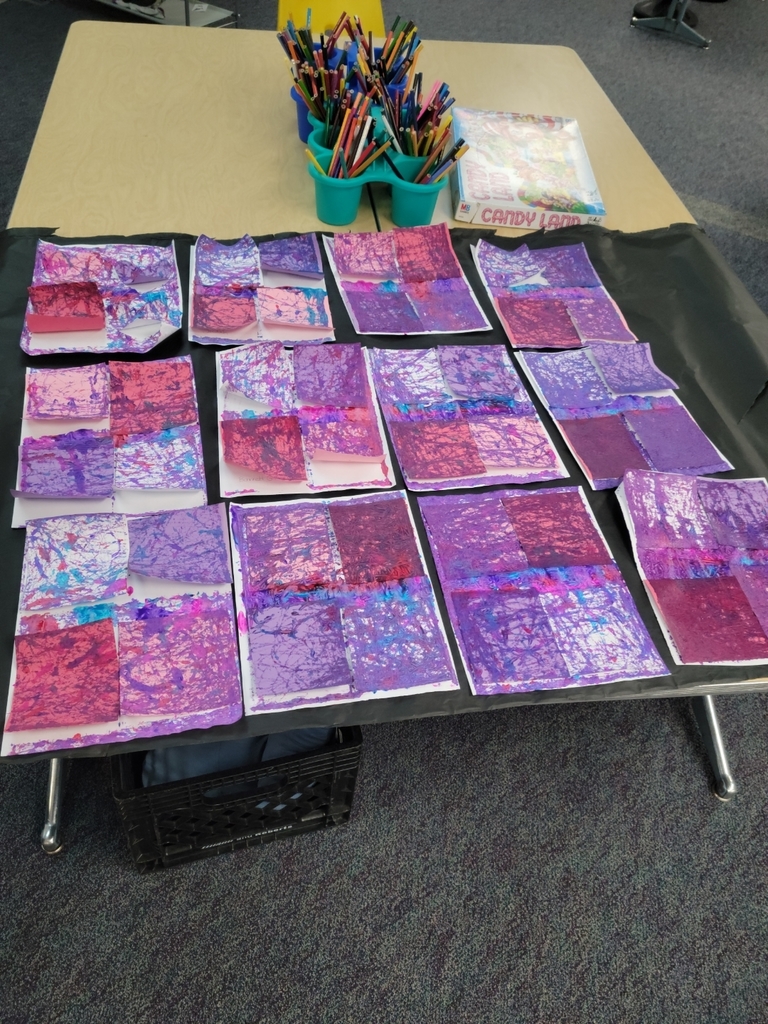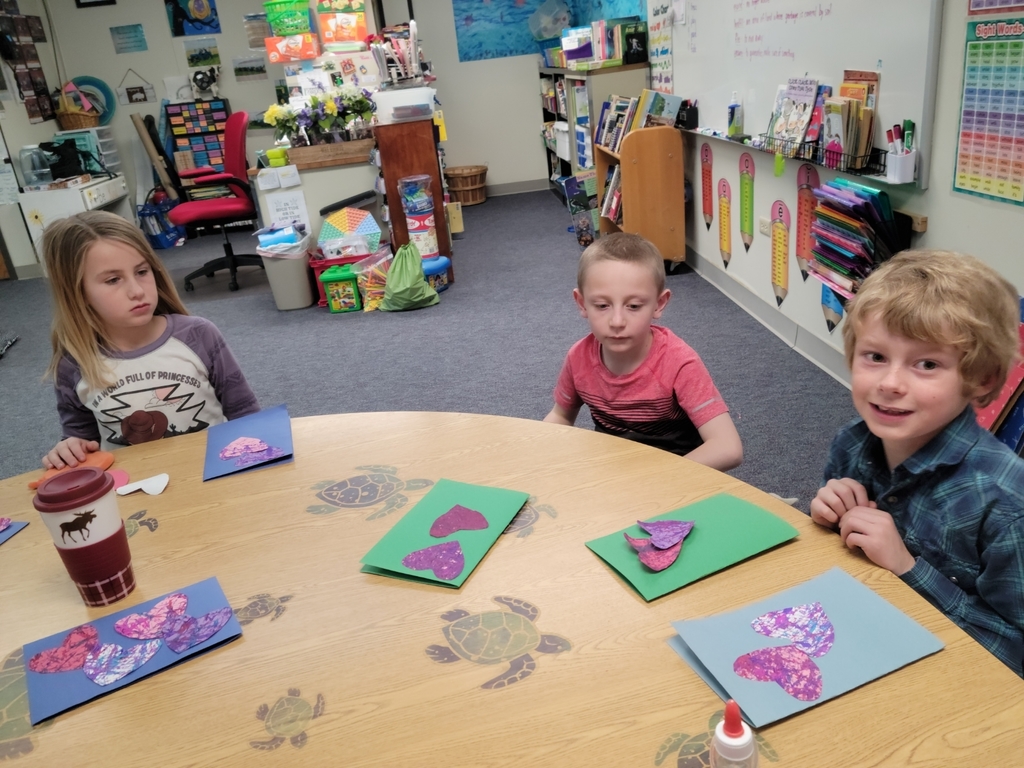 Congratulations to our Junior High Spellers! Bailey Loyd, Christopher Mowery and Jordan Garcia competed at the Regional Spelling Bee in Brush today. Sawyer Malcom-Dunfee was our alternate. Both Bailey and Jordan finished in the top 11!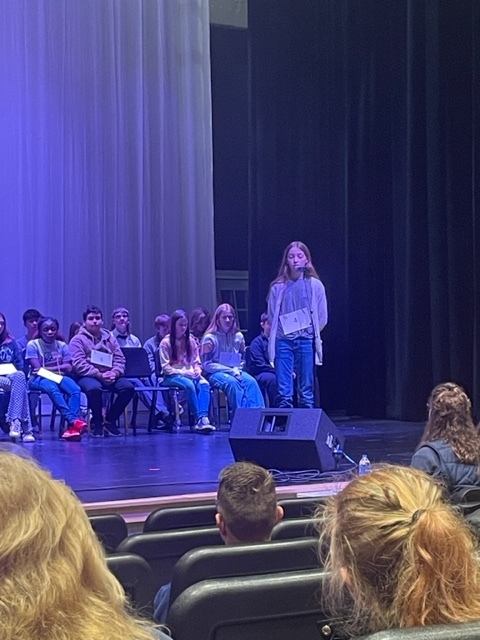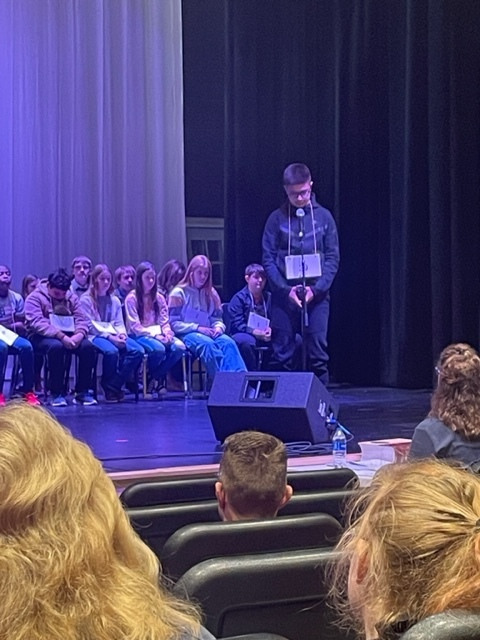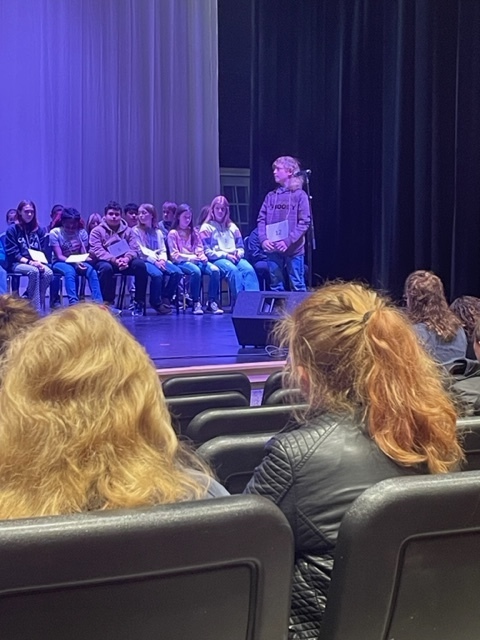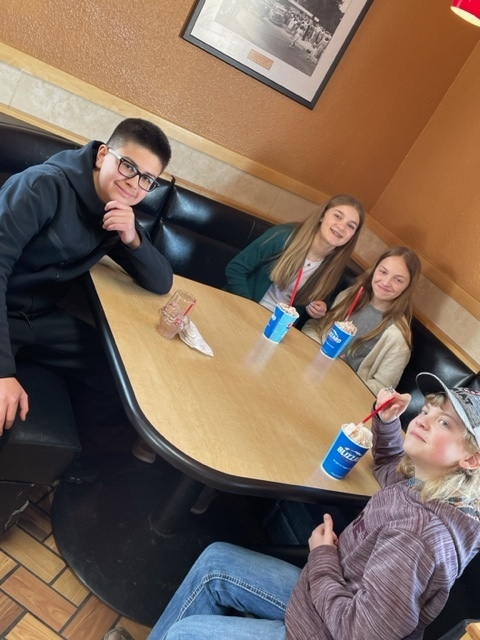 Zander, Onyxx, and Lucy built houses during center time while using different materials.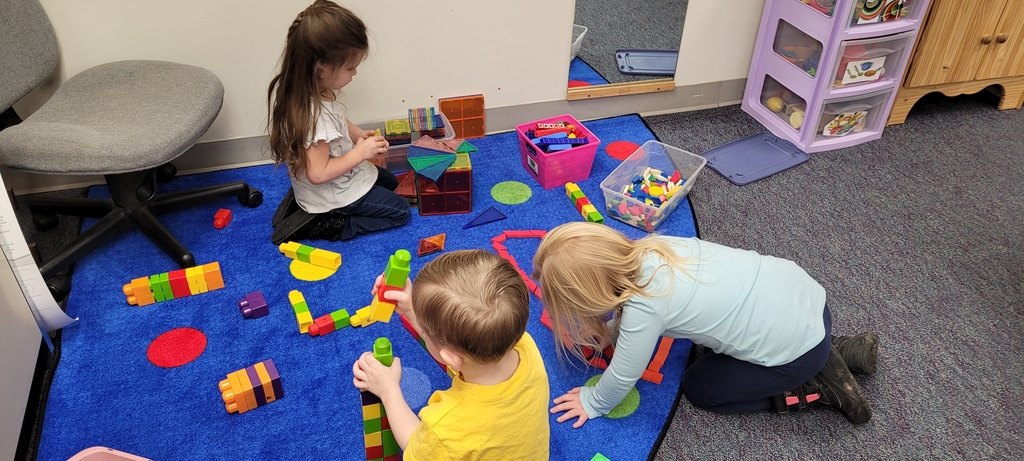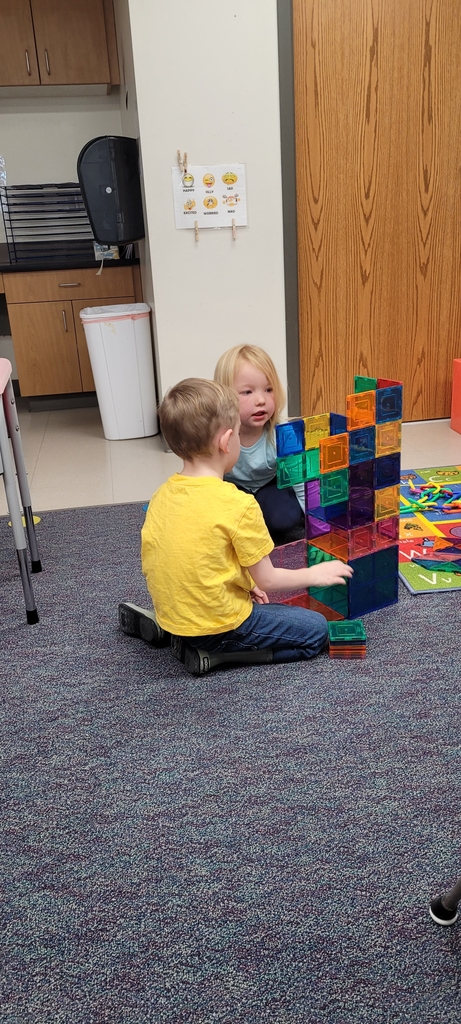 Attention Parents and Guardians! It's a great time to review the attendance policy at Pawnee School. With the return to "normal" after Covid, we have determined that it would be in the best interest of our students to reimplement and enforce our Attendance Policy. To help you familiarize yourself with our current attendance policy, we are asking that every family with students at Pawnee School, review and sign a copy of our Attendance Policy Highlights. You can find a copy of the Attendance Policy Highlights at the attached link:
https://5il.co/1o4bo
, in the school newsletter, which you should be receiving shortly or in your mailbox as we will be sending a copy to each household. The full Attendance Policy can be found in our Student Handbook.
https://5il.co/1fz1q
Regular attendance is of the utmost importance to the success of your student, and helping your student succeed is our mission.

Congratulations to the top 3 finishers at our Junior High Spelling Bee! Bailey Loyd (First Place), Christopher Mowery (Second Place) and Jordan Garcia (Third Place) will be moving on to compete in the Regional Spelling Bee at the Brush Junior High School on February 8th at 10:00 am. Sawyer Malcom Dunfee will be attending as an alternate. Good Luck Coyotes!