MODIFIED 9/20/22 Job Opening at Pawnee School Custodian/Assistant Maintenance Wanted Pawnee School District RE-12 is looking for interested, qualified people to fill the following position beginning ASAP: Part-Time, up to 30 hours per week, Custodian, working mostly afternoon and evenings four-day week cleaning the facilities approx. 4-6 hrs. /day and some weekends as needed. In addition, the position will include time to assist in the maintenance department with upkeep to district facilities to include buildings, grounds, and vehicles. Position open until filled. This combined position work pay begins at $15.73 per hour. Experience working in an educational setting is preferred, but not required. A background check is required. Applications are available by calling (970) 895-2222, at the School Office, 19 Chatoga Ave., Grover, CO from 8:00-4:00, or online at
www.pawneeschool.org
. Pawnee School District RE-12 is an equal opportunity employer.

1st and 2nd Graders enjoying a brainbreak!

Picture Day is Coming! Studio 5 will be here next Tuesday, September 20 to take school pictures. You can use the link below to order online. It does require an e-mail and a phone number to access the site, and there are lots of different options that are not available on the paper form. Your student will be bringing home a paper form in the next few days. Cut and paste this link into your browser:
https://studio5schoolportraitsinc.onlinephotocart.com/prepay/34870062?code=PSG2022F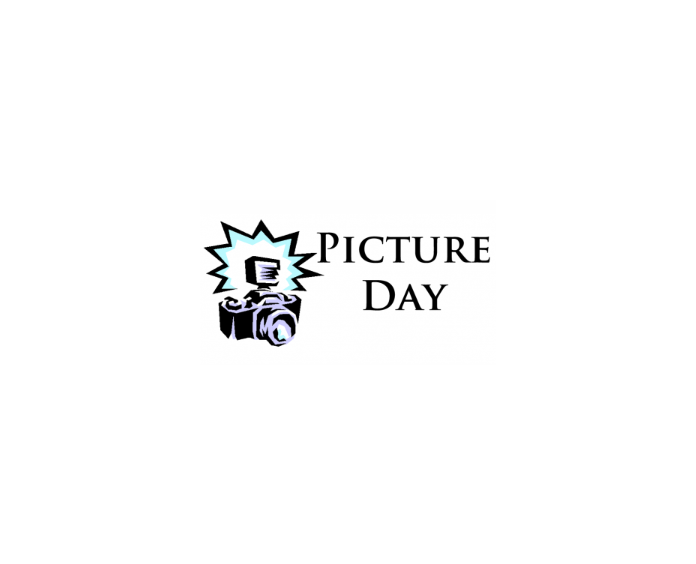 The kindergarten students made special cards for Grandparent's Day to send to family members.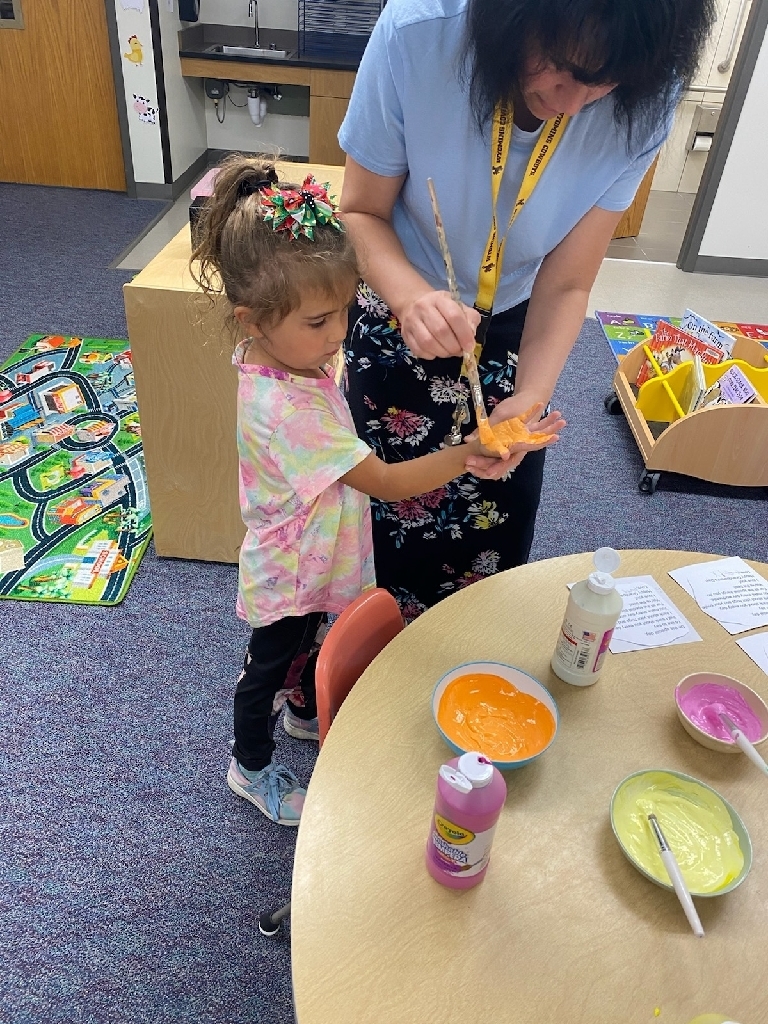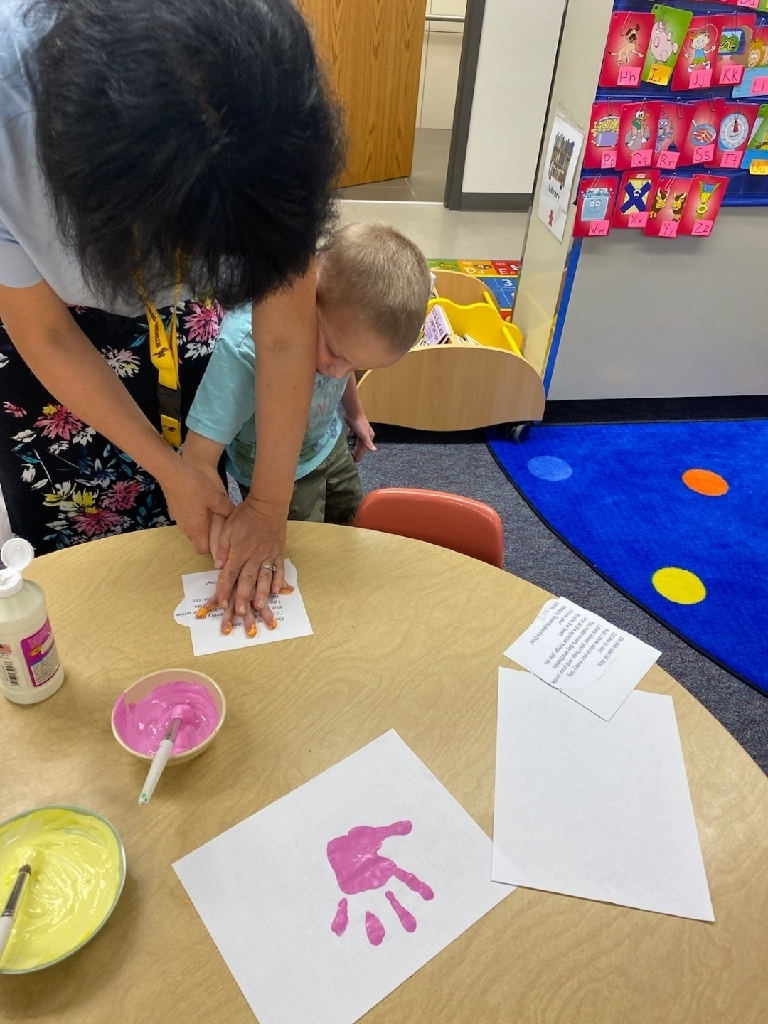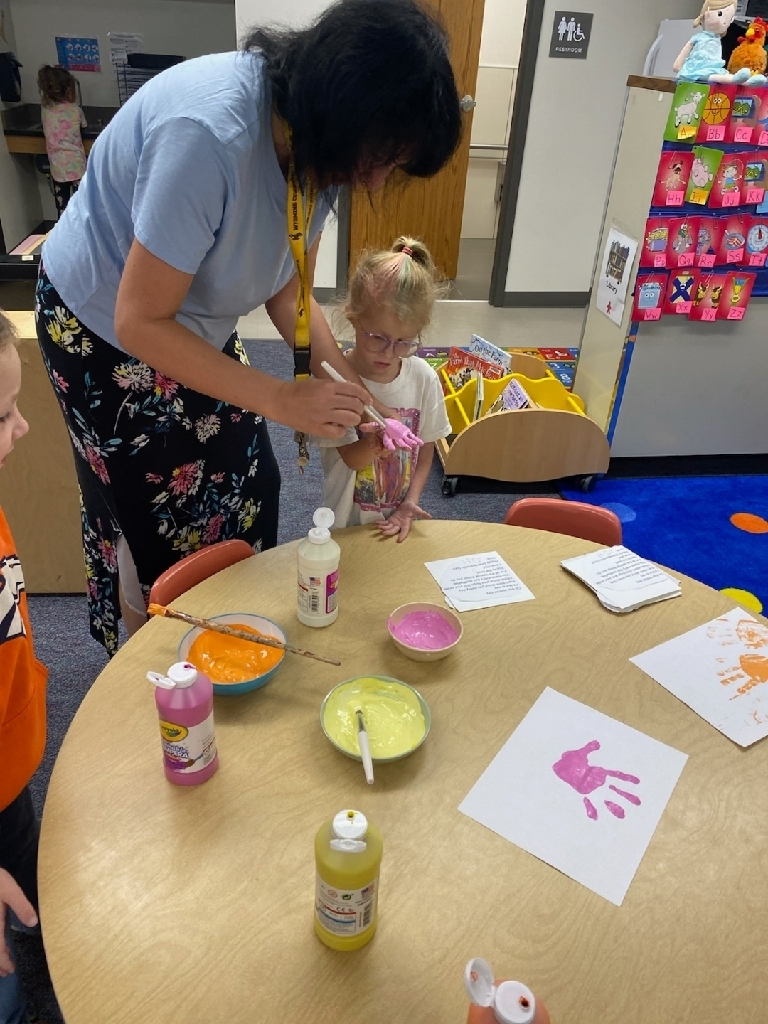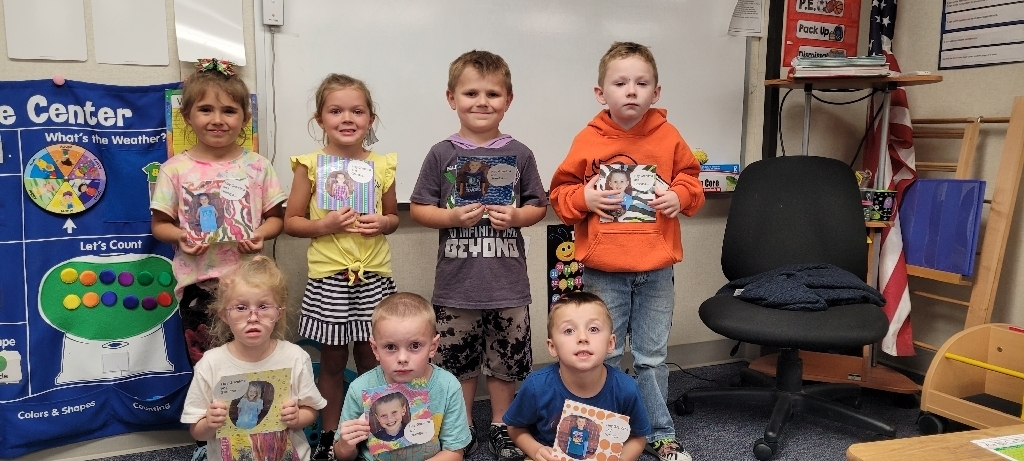 Preschoolers are working hard on learning to hold and use scissors correctly while doing something they love which is playing with Play-doh.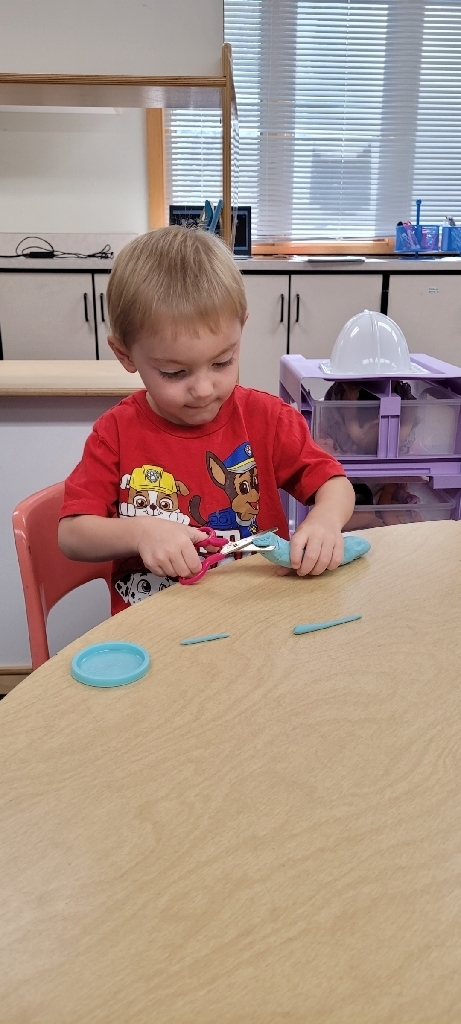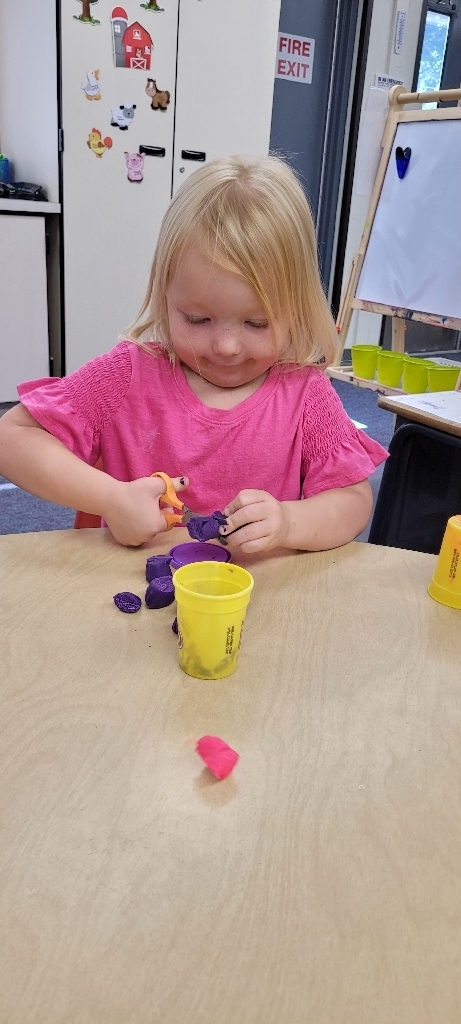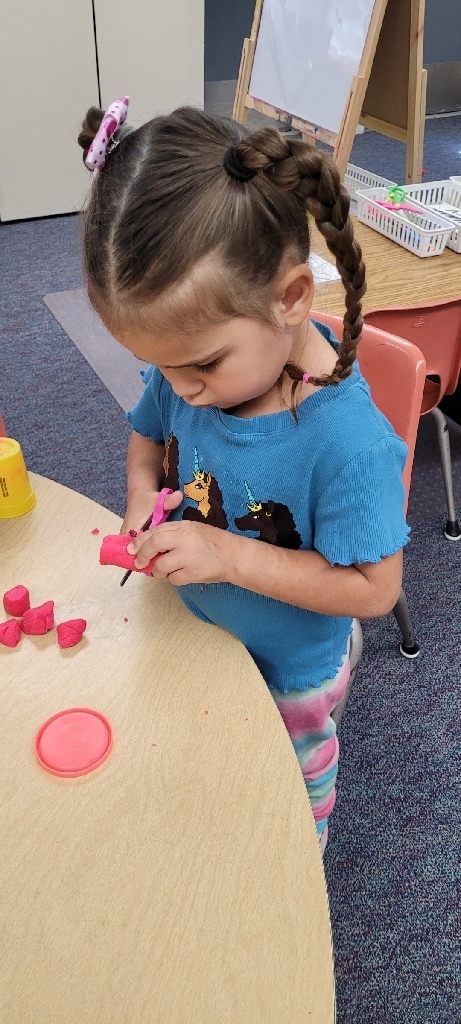 Remember tomorrow, Friday the 9th, is a regular school day. Thanks!

1st graders showing off their American Flags and The Pledge of Allegiance.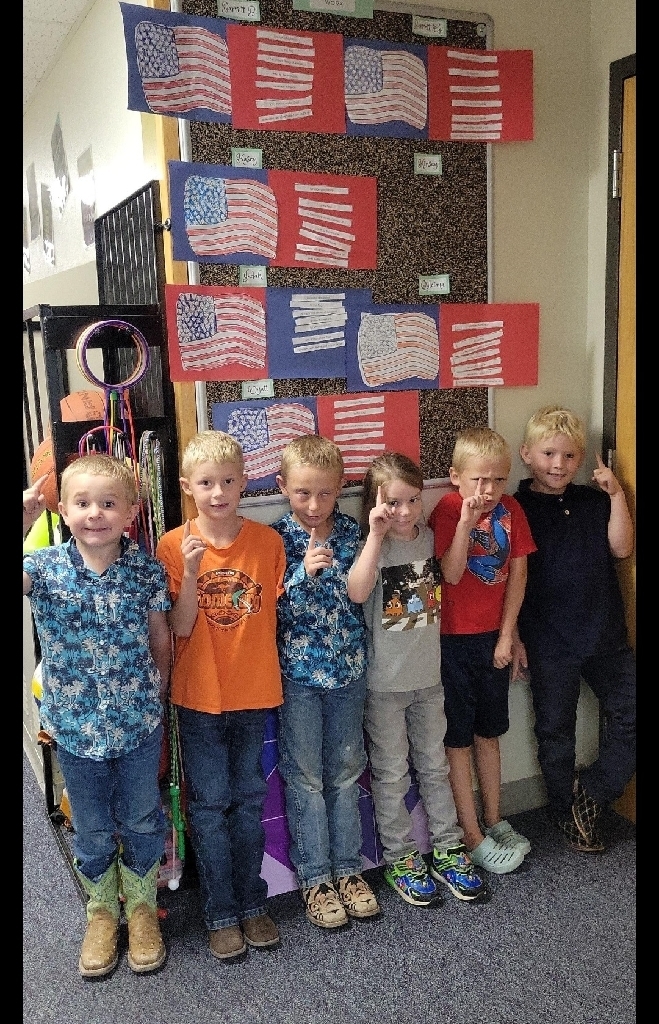 Miss Becky sharing sunshine and clouds with 1st and 2nd grade.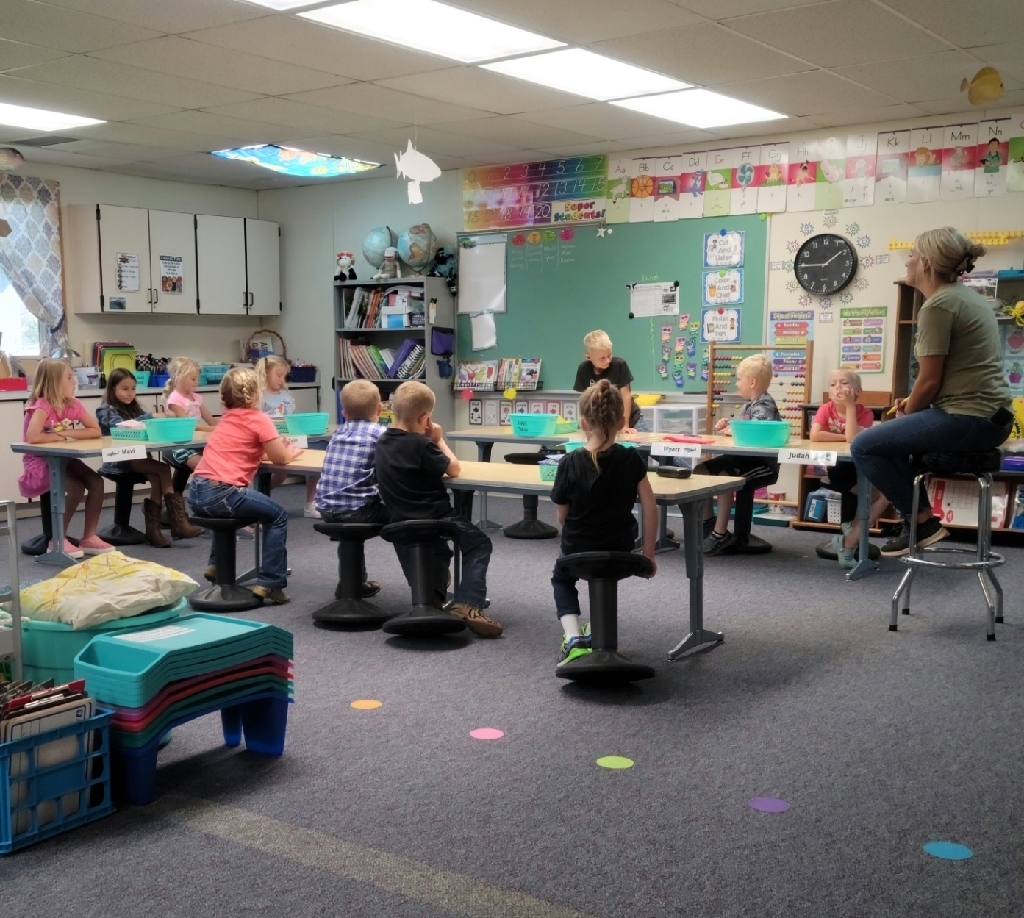 Jumpstart Day 6 - I want to thank all the staff and students who help make our first jumpstart program a success!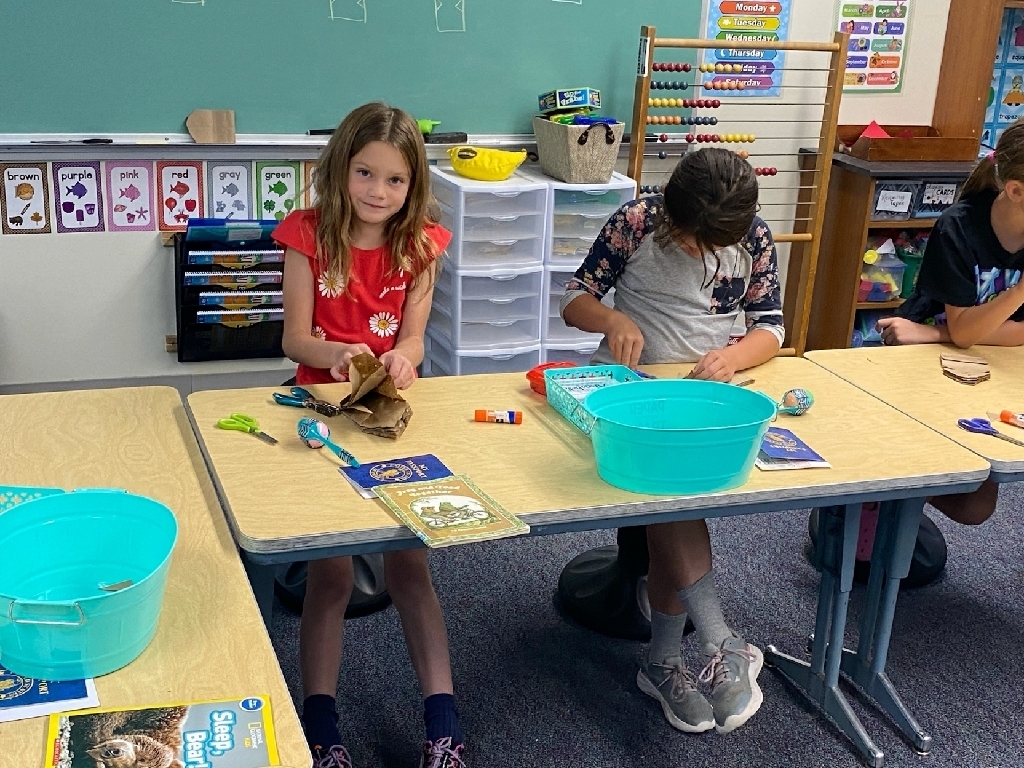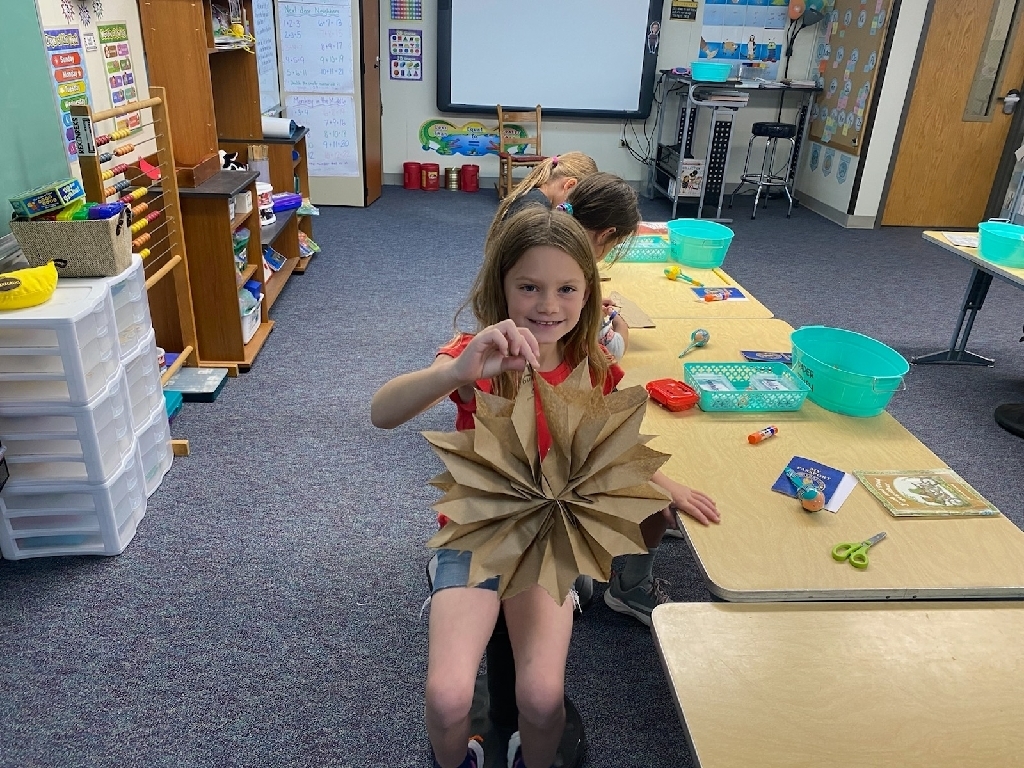 Last day of Jumpstart: What a week! This morning we took a "tap-water tour" where we tested our own water (from home) and then traveled the school for more water samples! Donnie gave us some old, gross water from a bucket, and we had so many questions, we had to have the professional (Mr. Robinson) come in for a "quick" science lesson!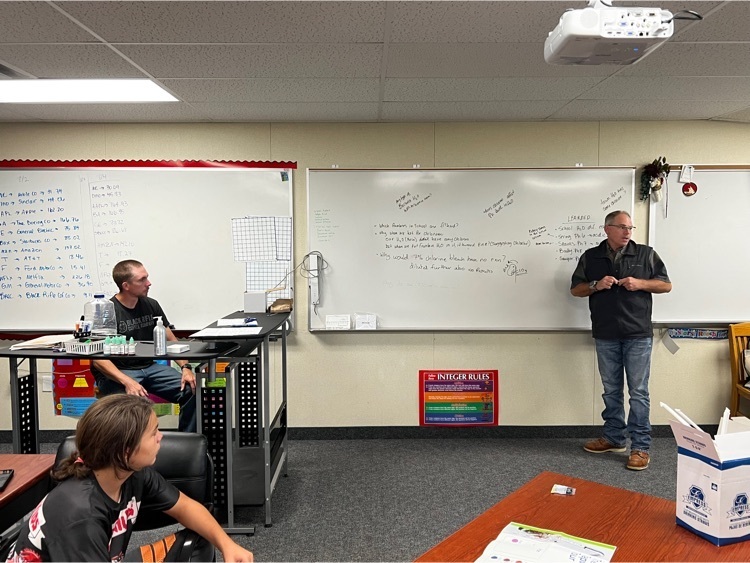 Jumpstart Day 6 - More ice cream making.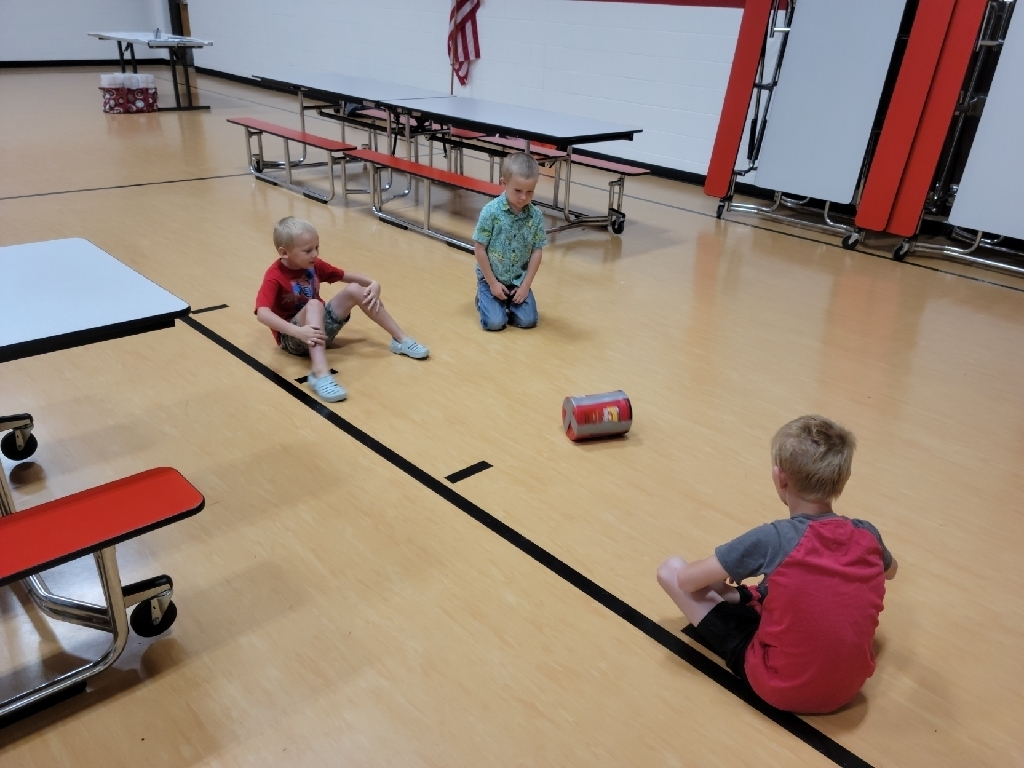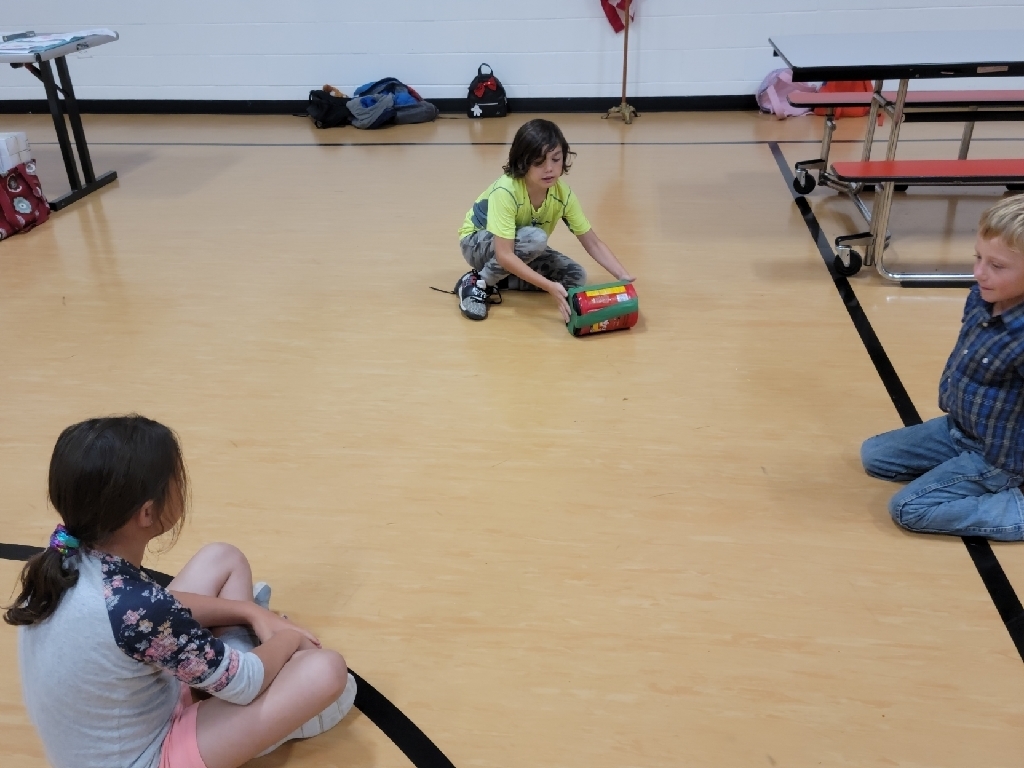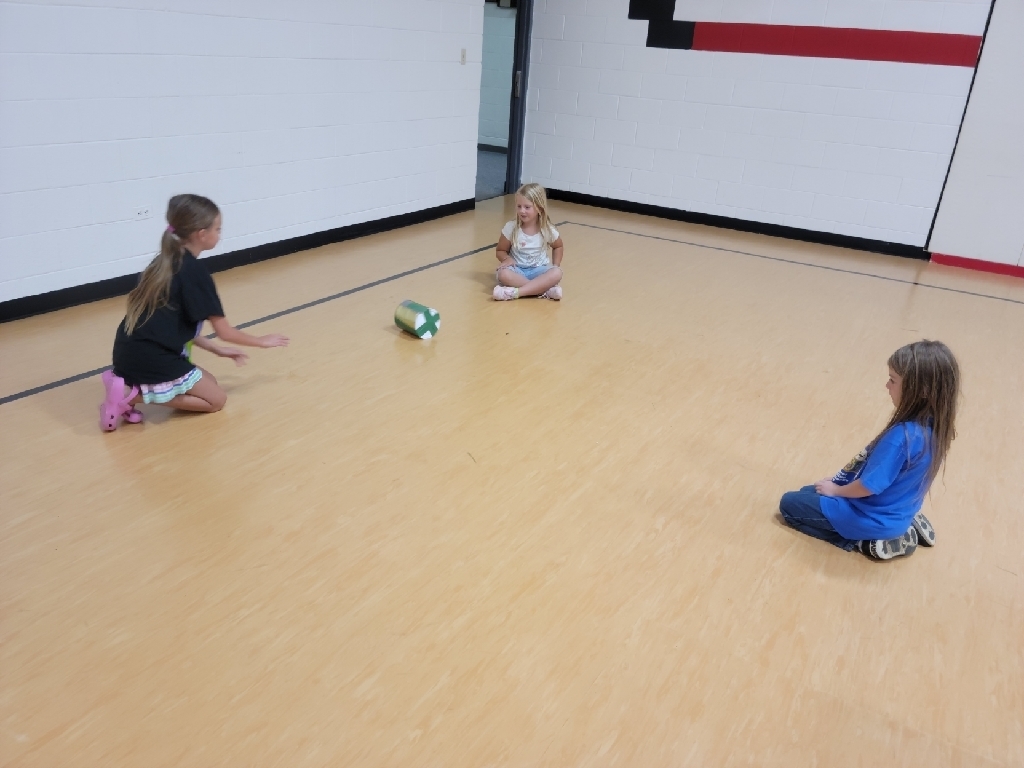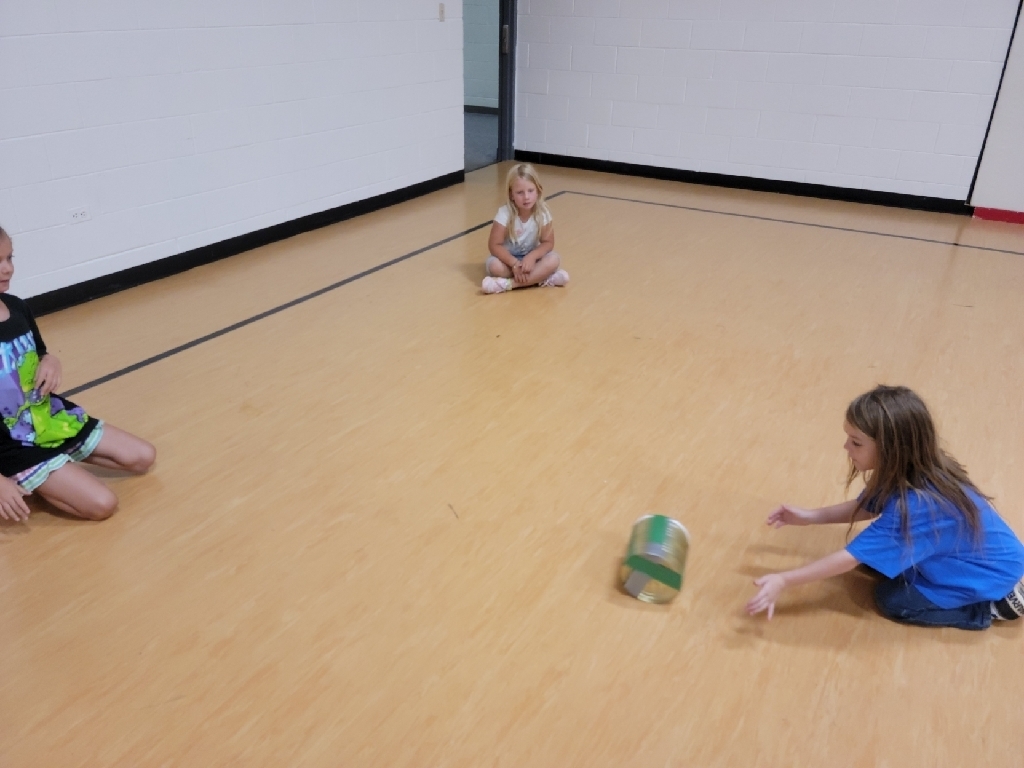 Jumpstart Day 6 - Elementary students made ice cream. Everyone enjoyed it after another awesome lunch!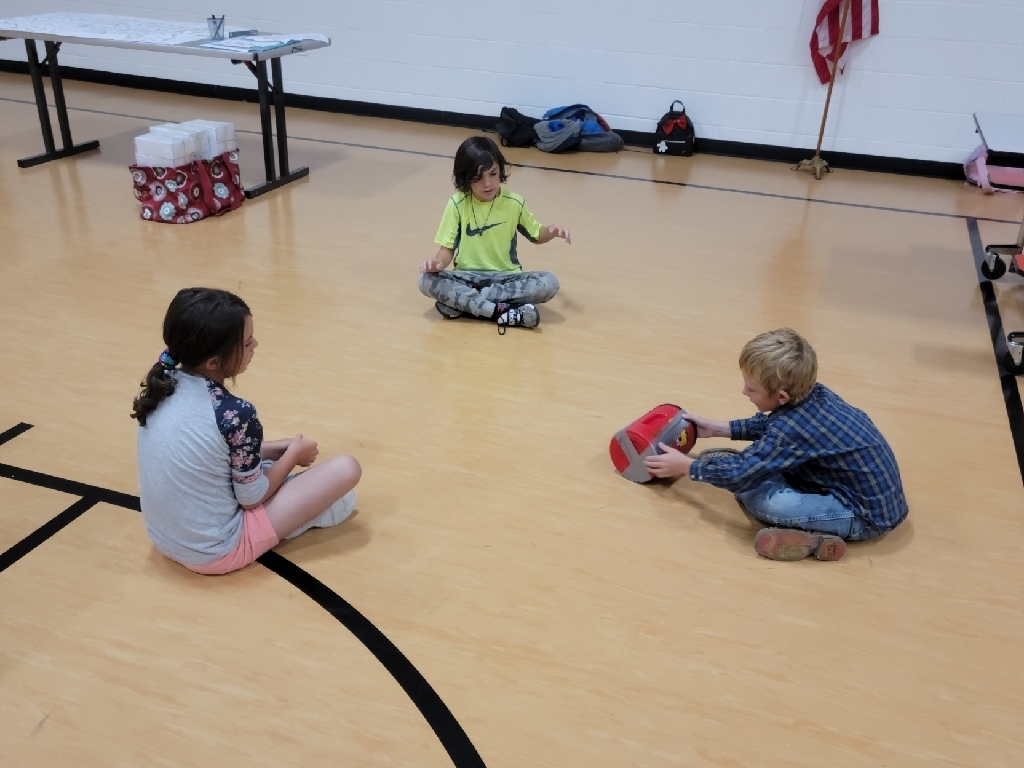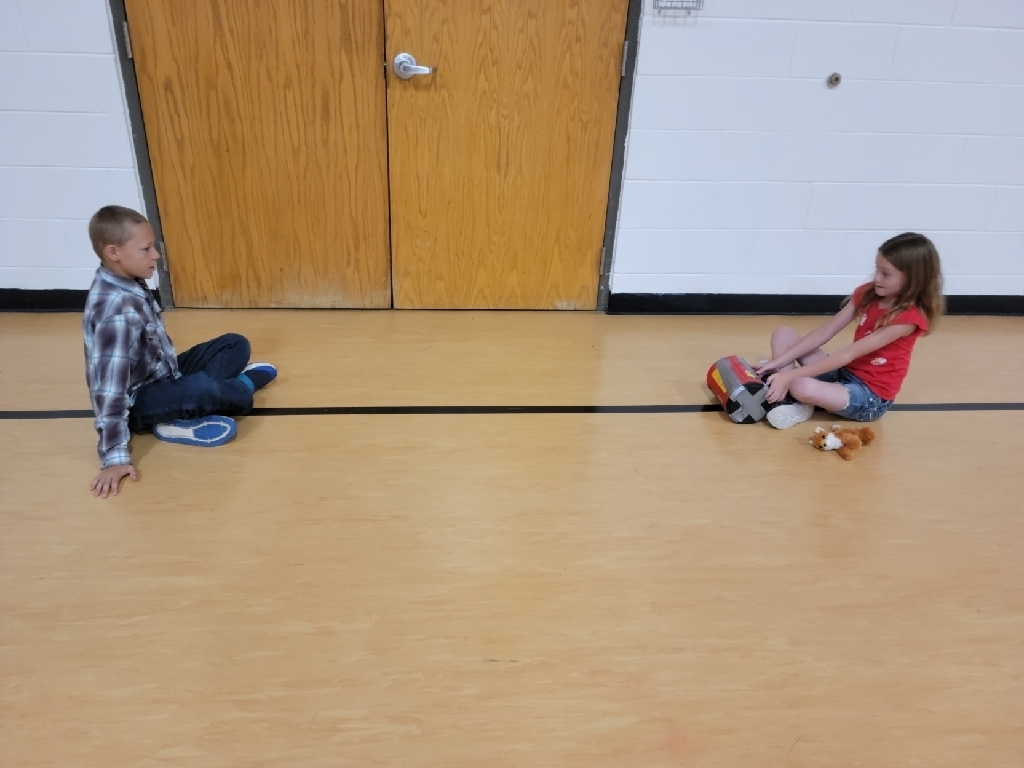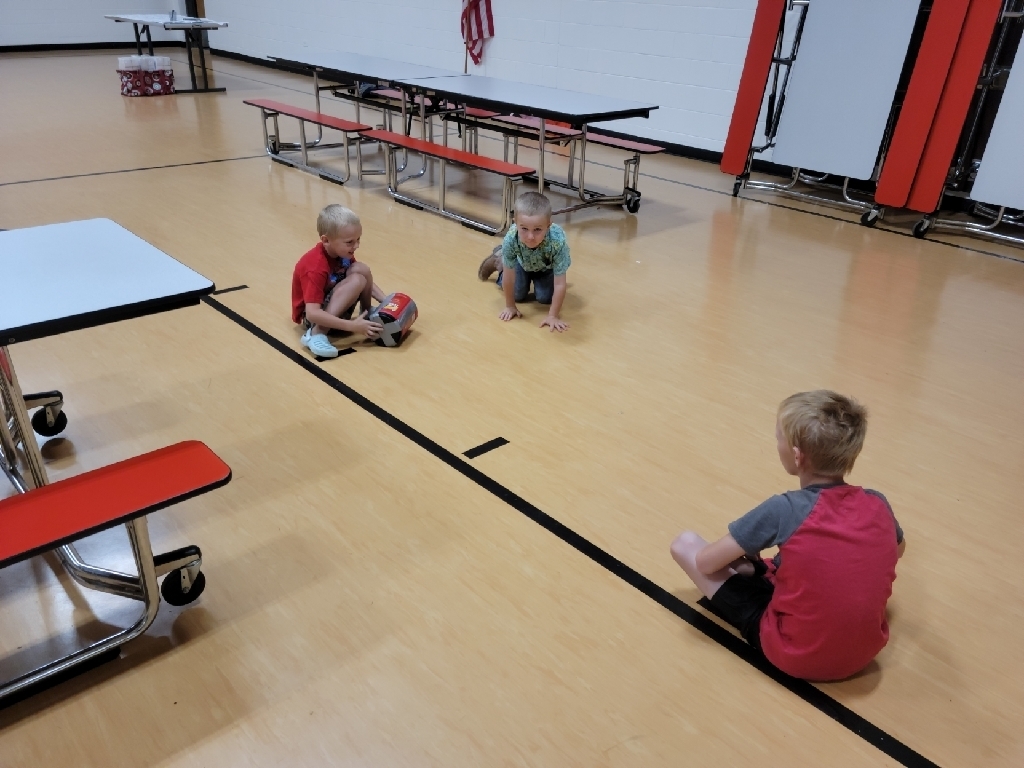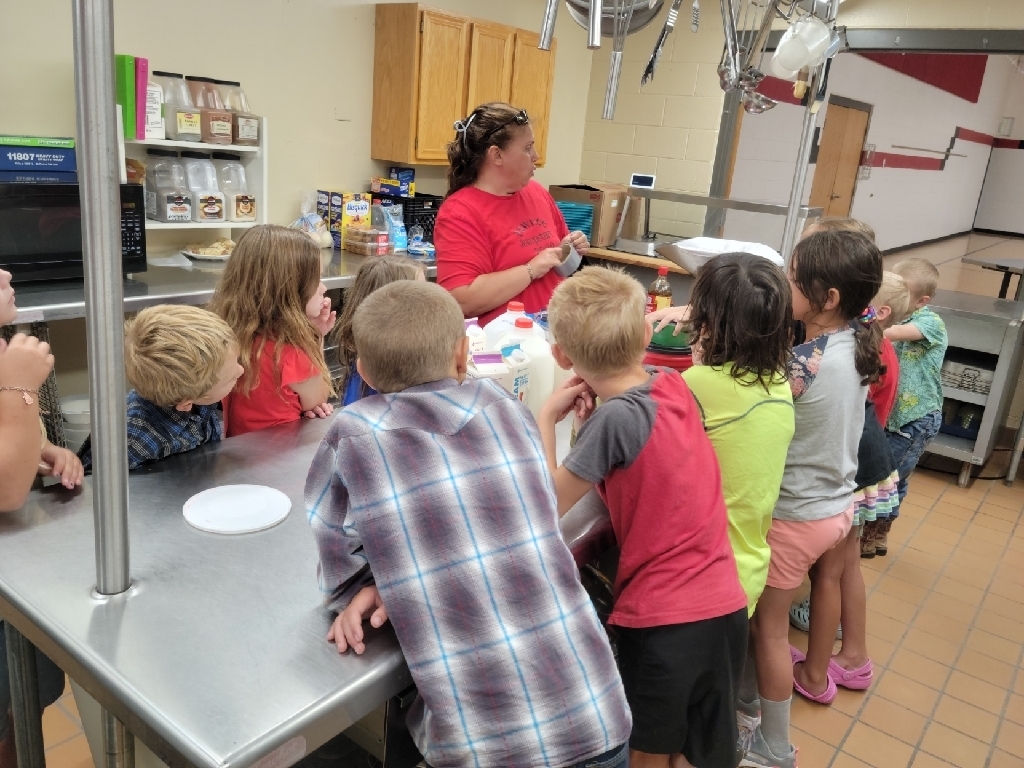 Jumpstart Day 6- Elementary students made maracas and stars today!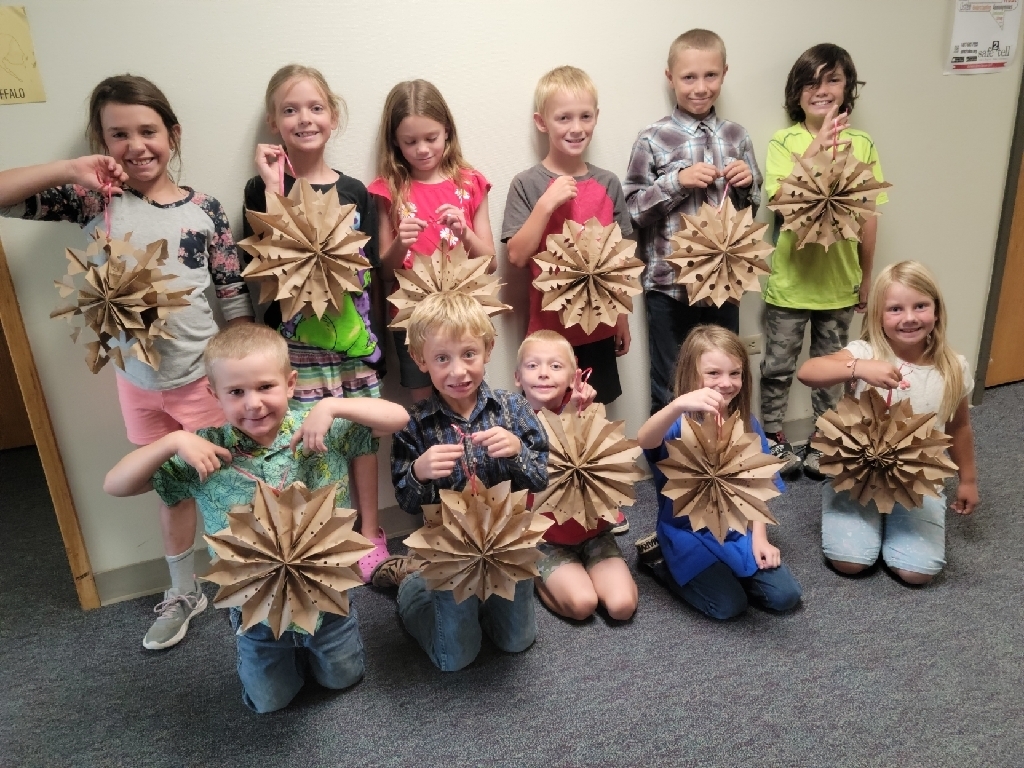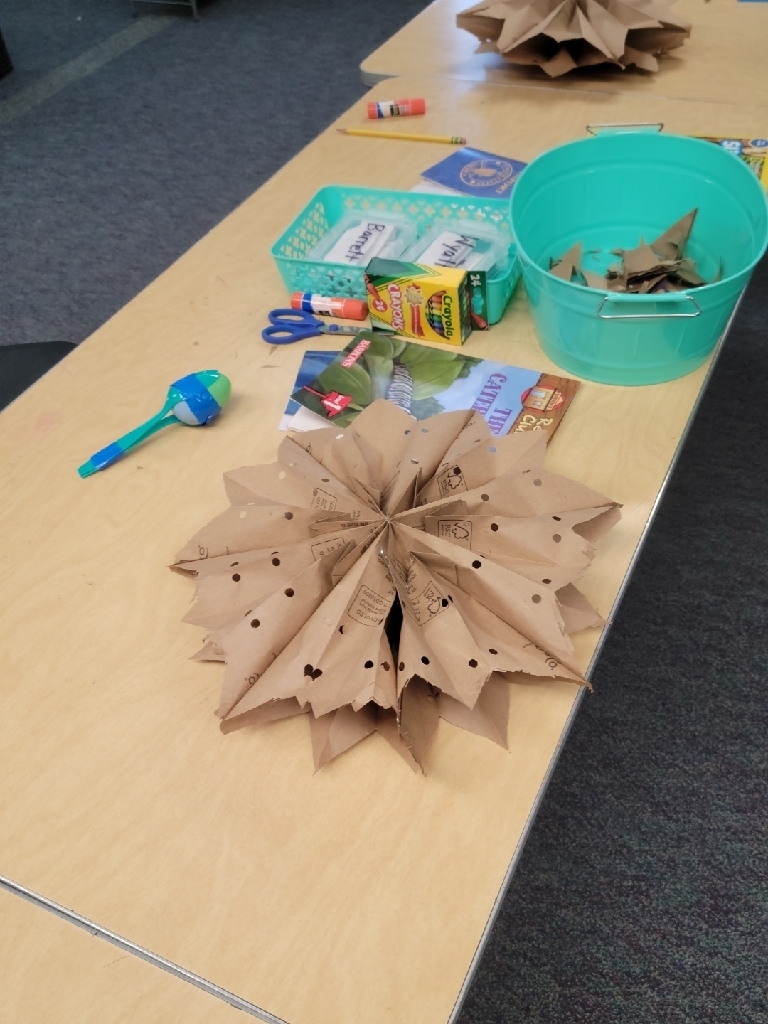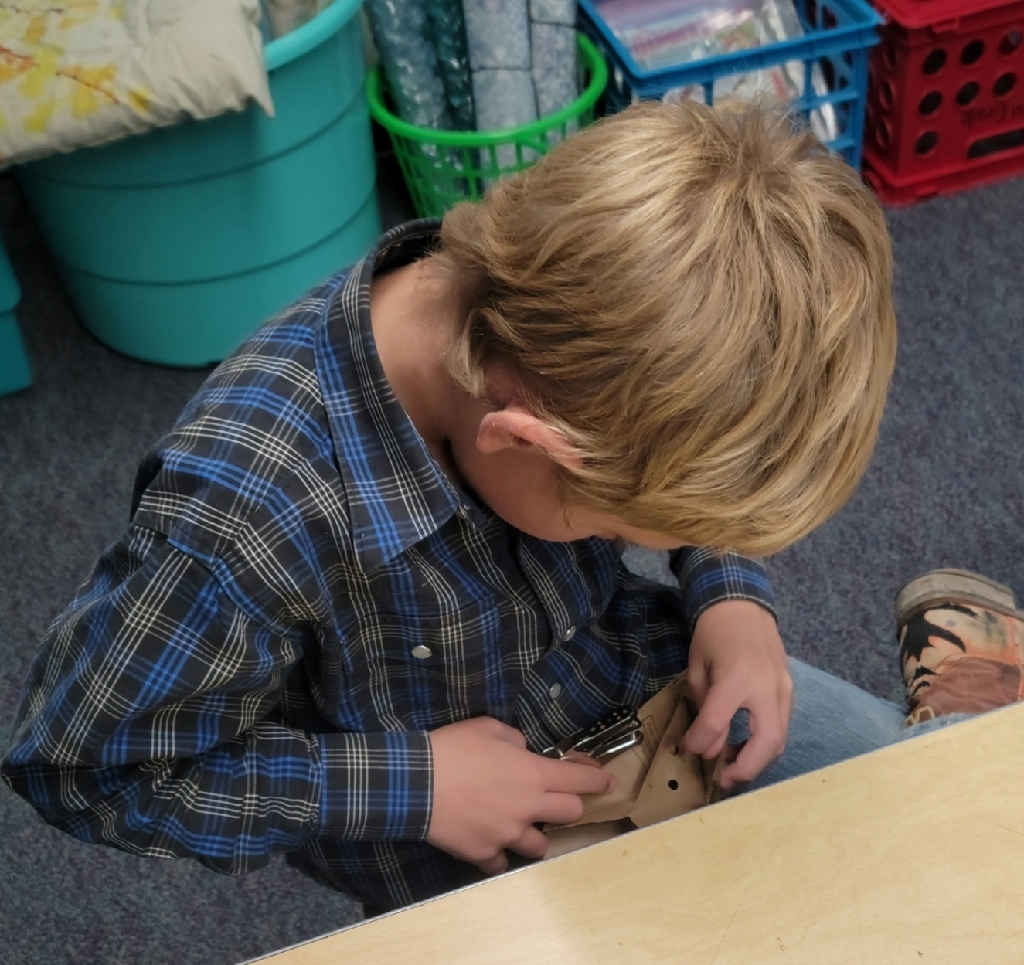 Jumpstart Day 5- elementary kids measuring the bike rack.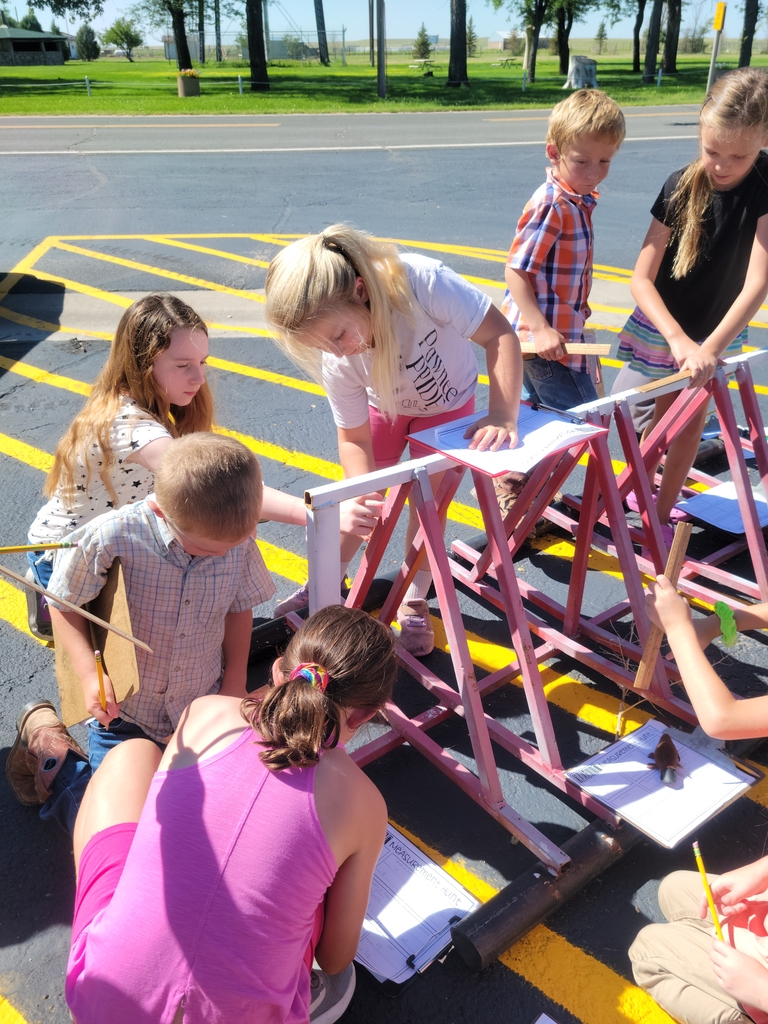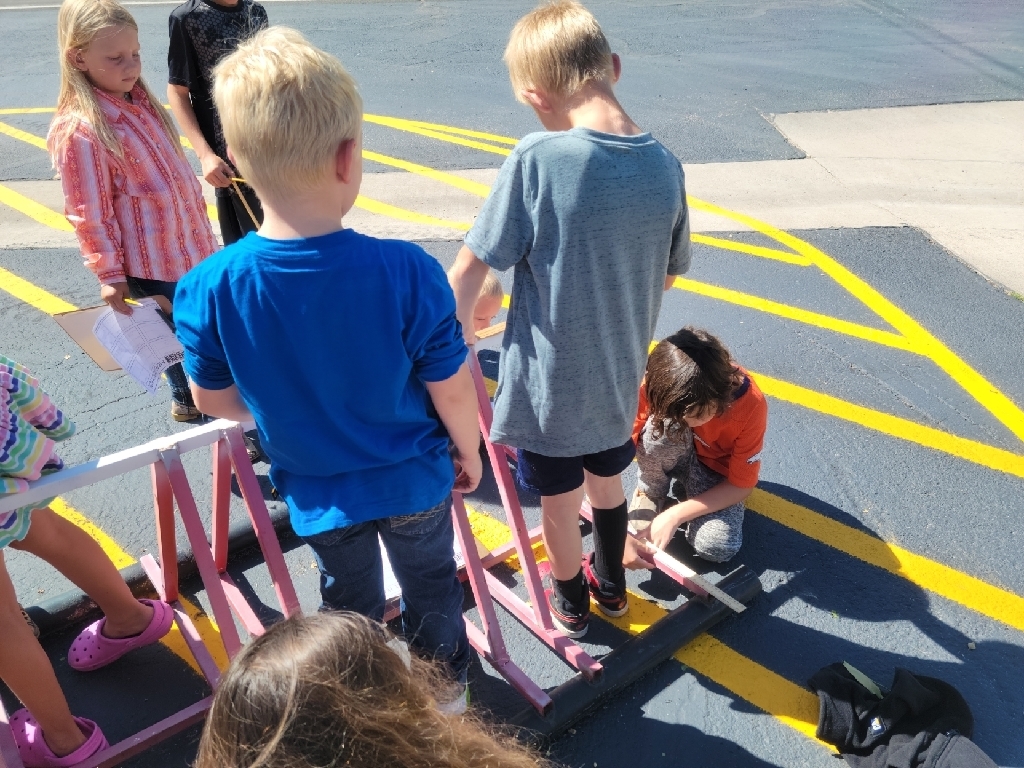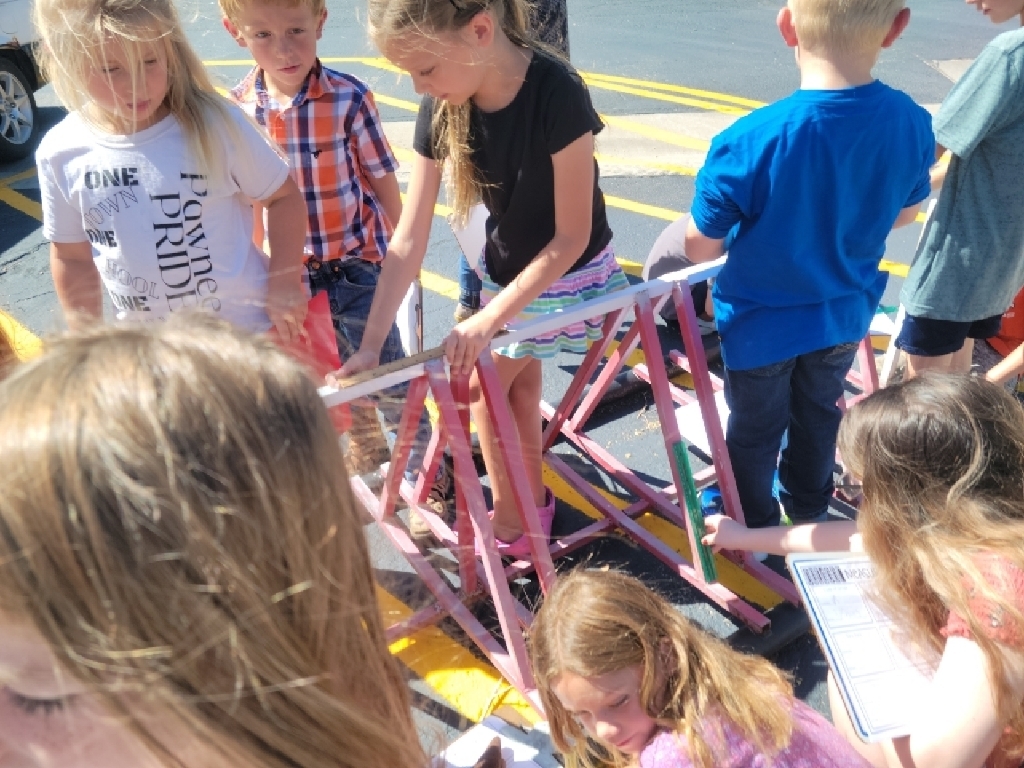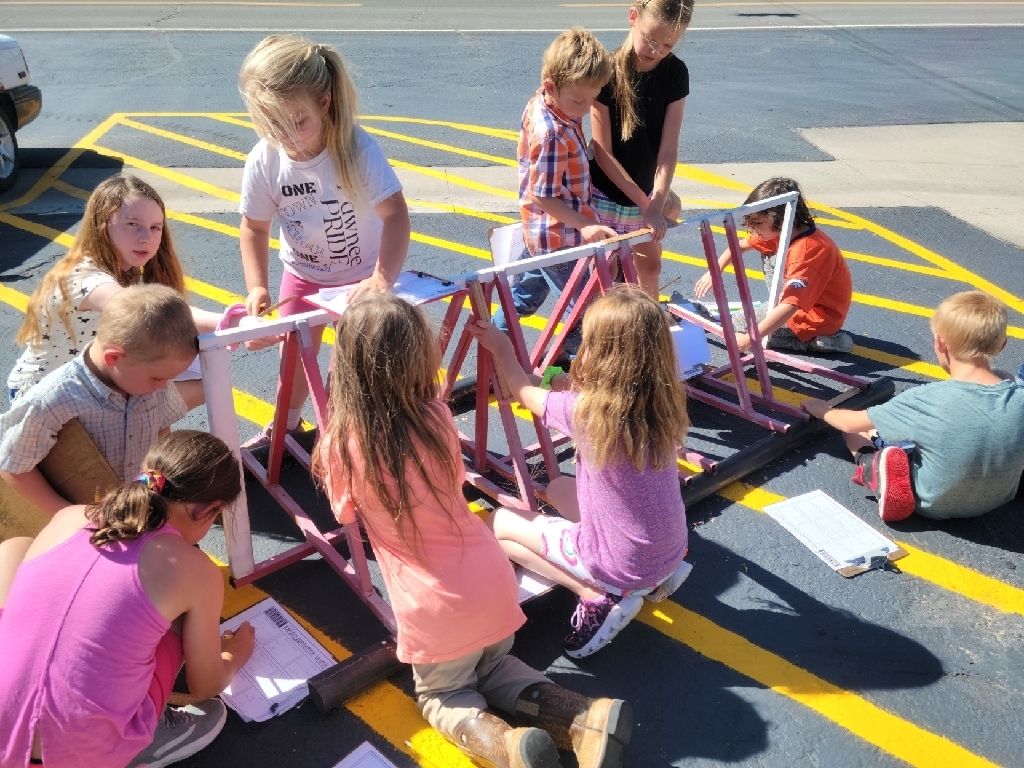 Jumpstart Day 5- For Scotland day the elementary students built a boat and then put it in the water tank to see how far it would go.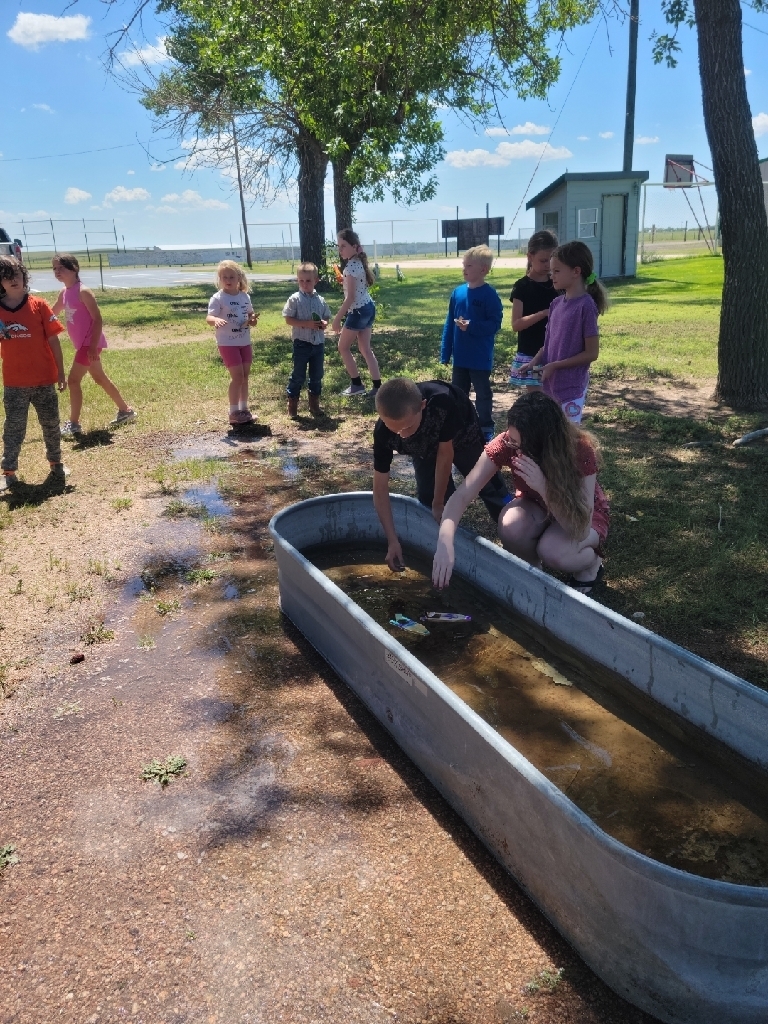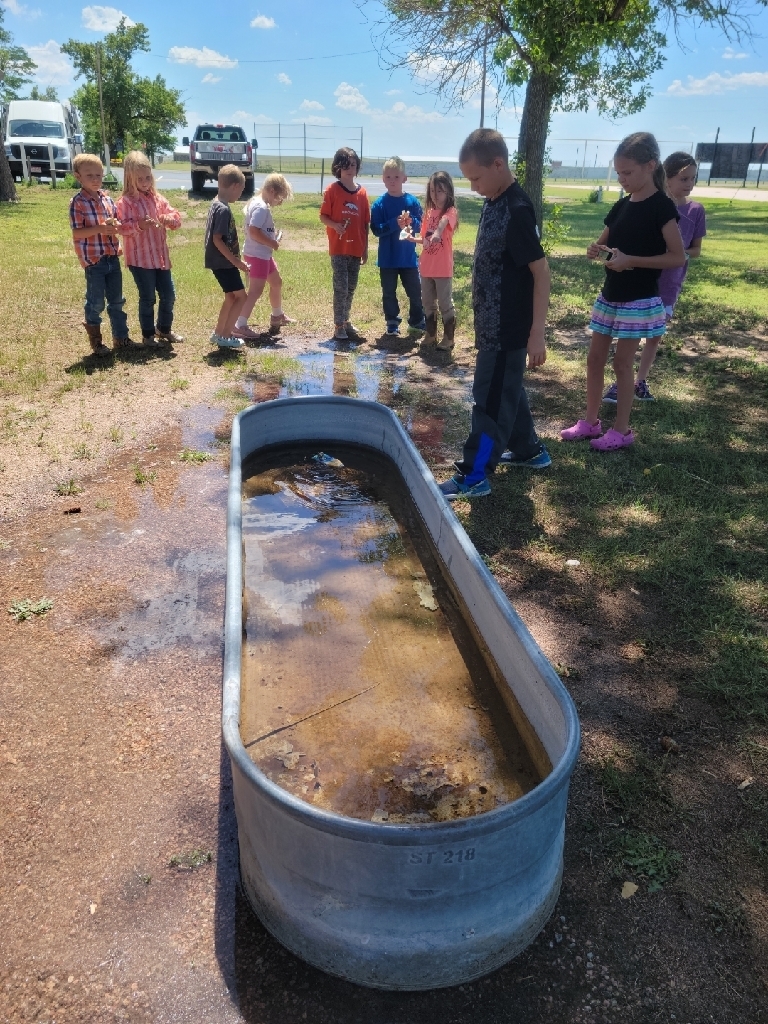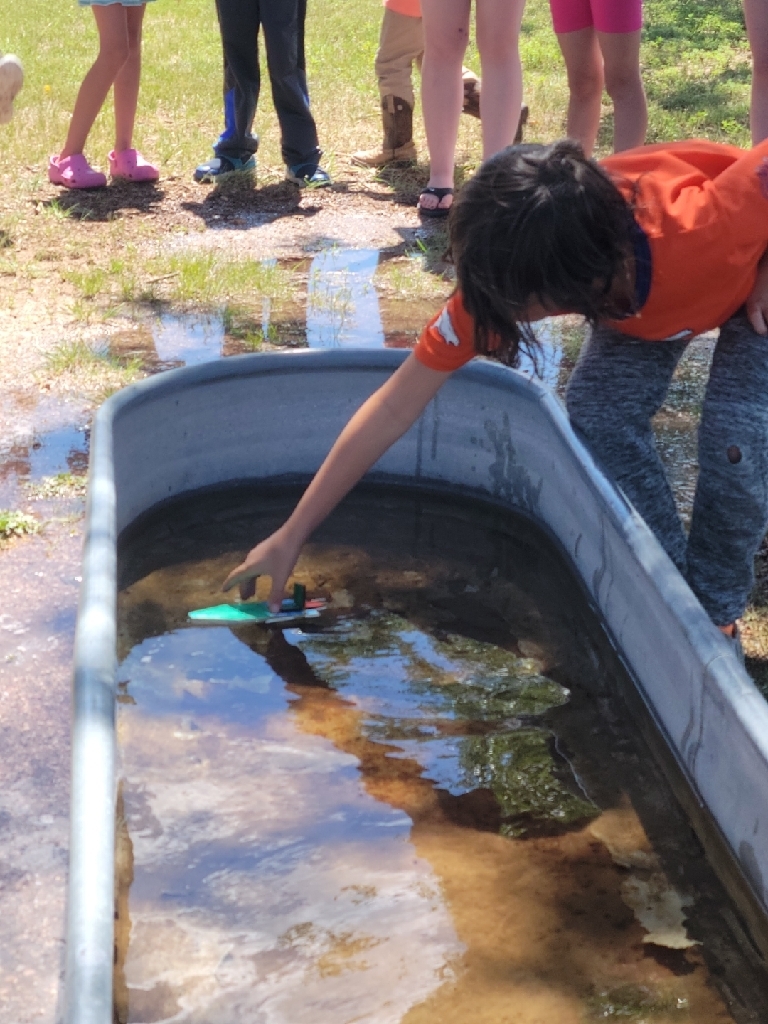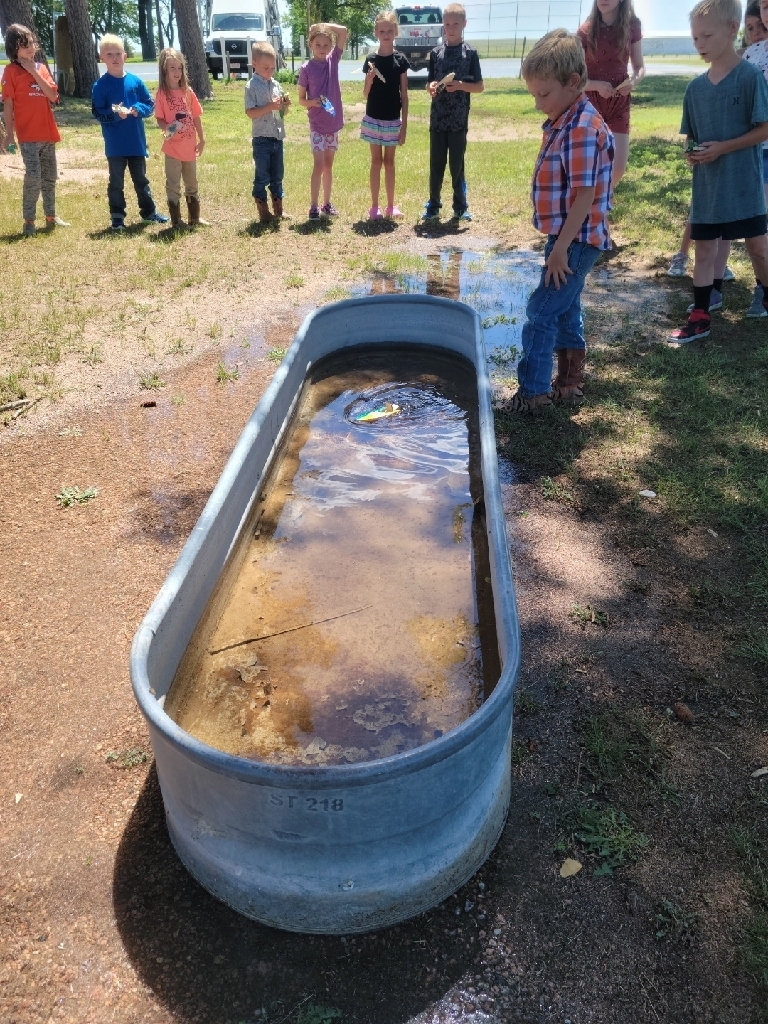 Jumpstart day 5- elementary students trading US State cards, trying to be the 1st one with all 50 states.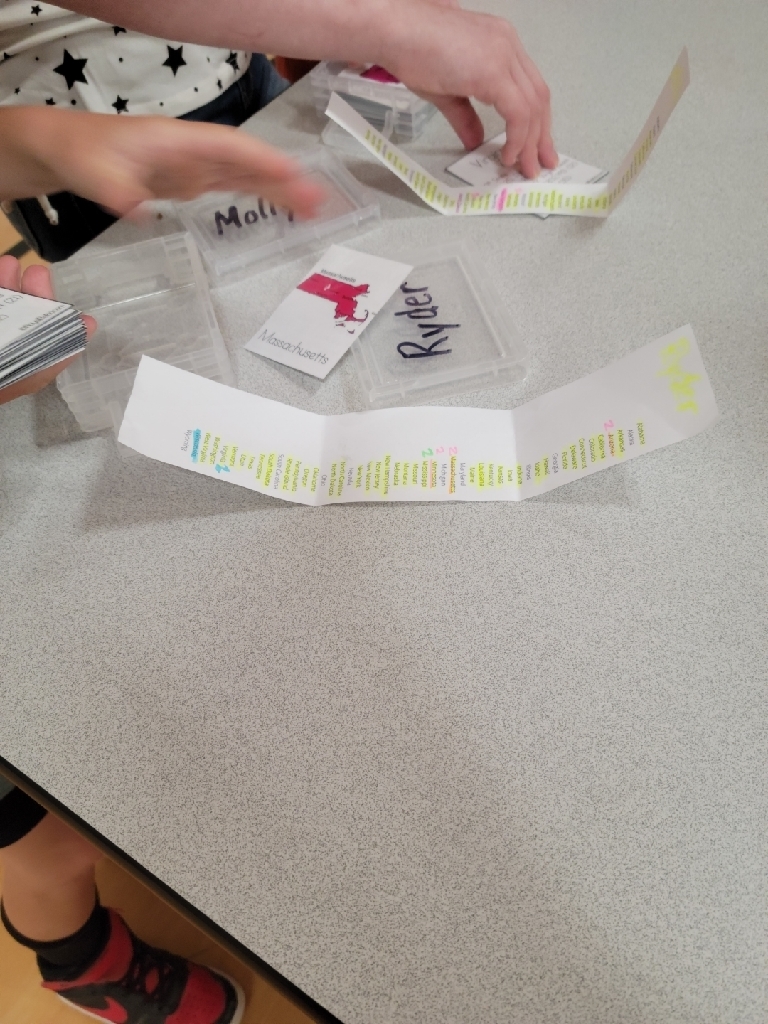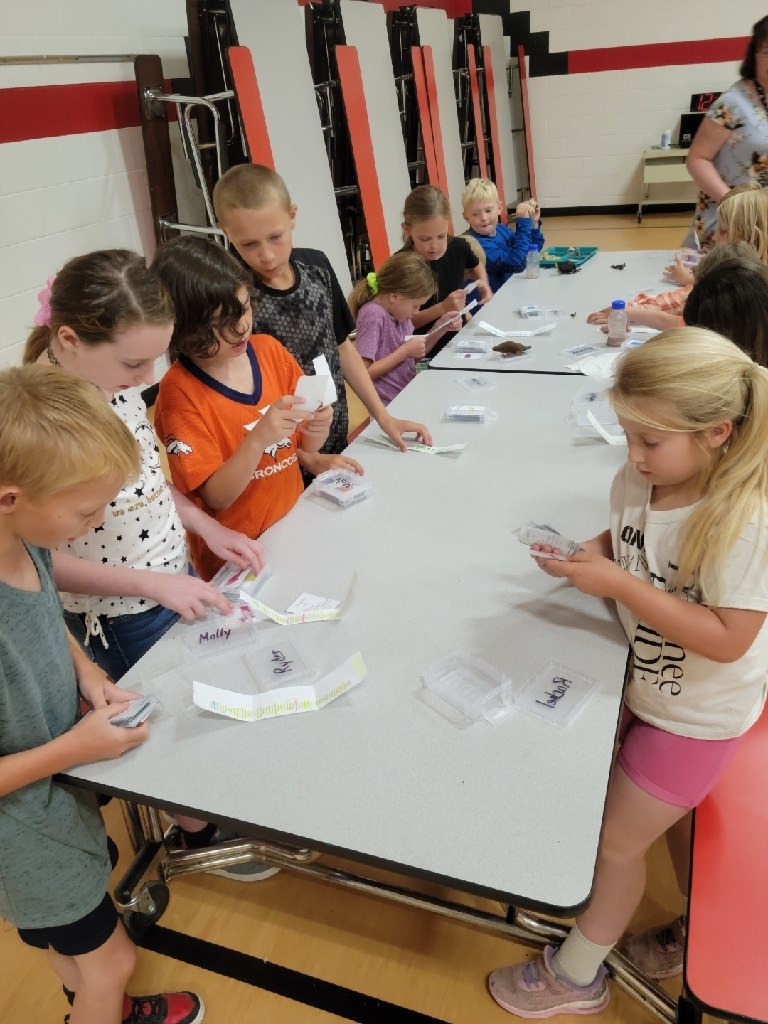 Jumpstart Day 5- elementary students measured all sorts of things: windows, sidewalk, grass, school brick and much more!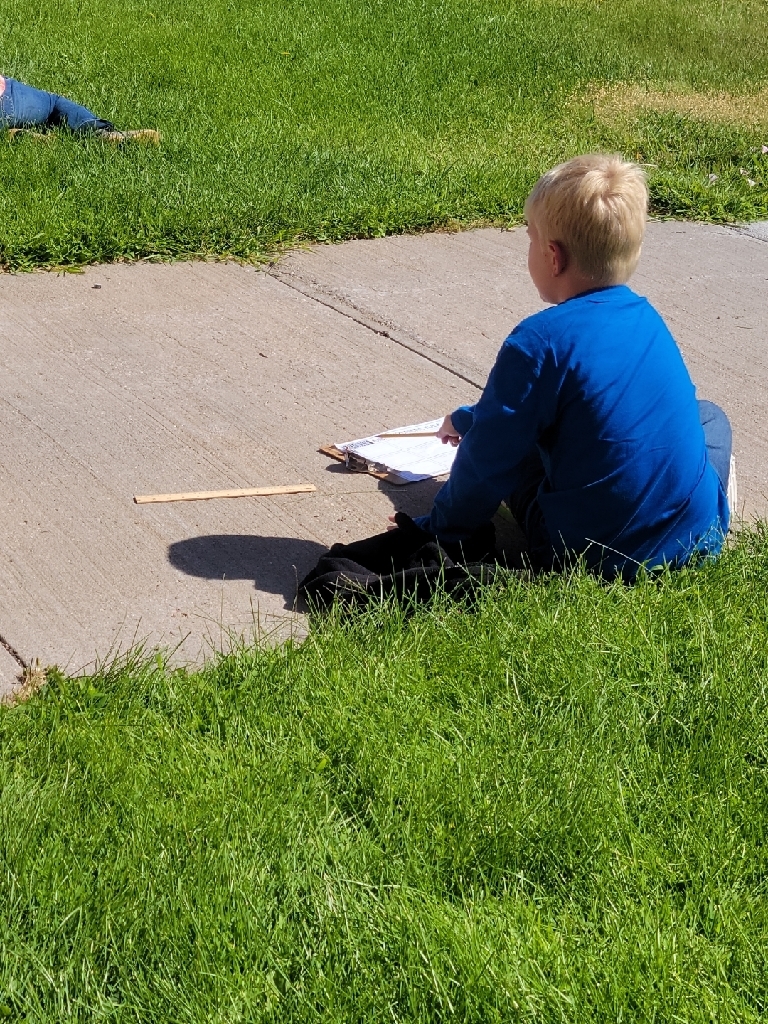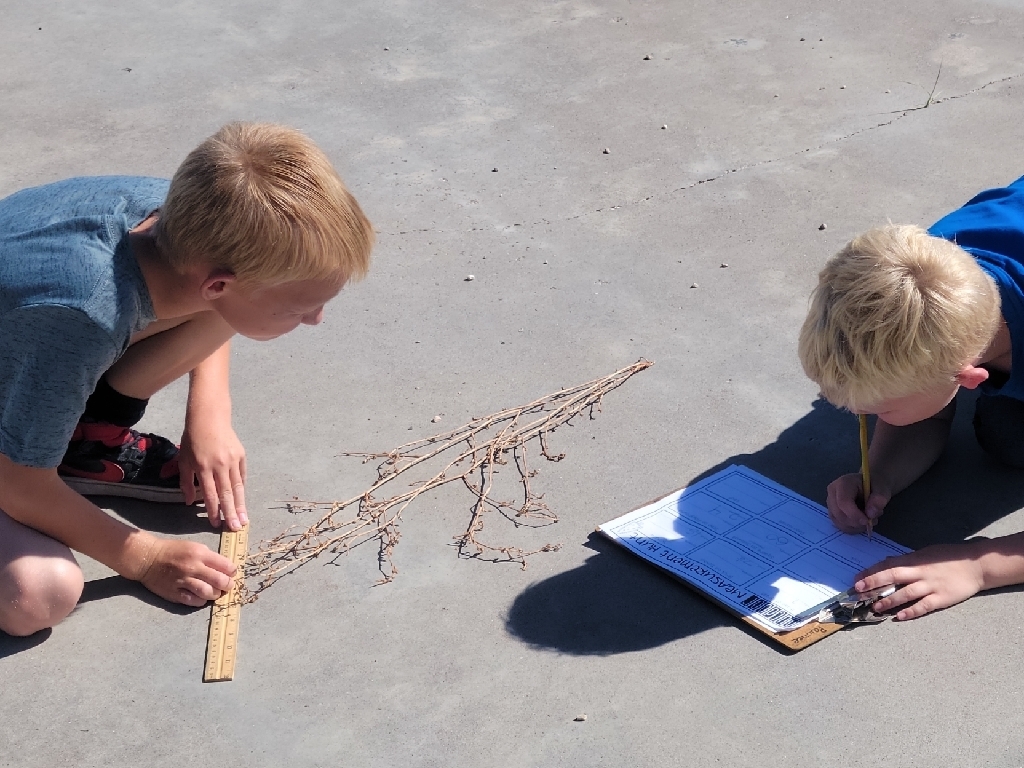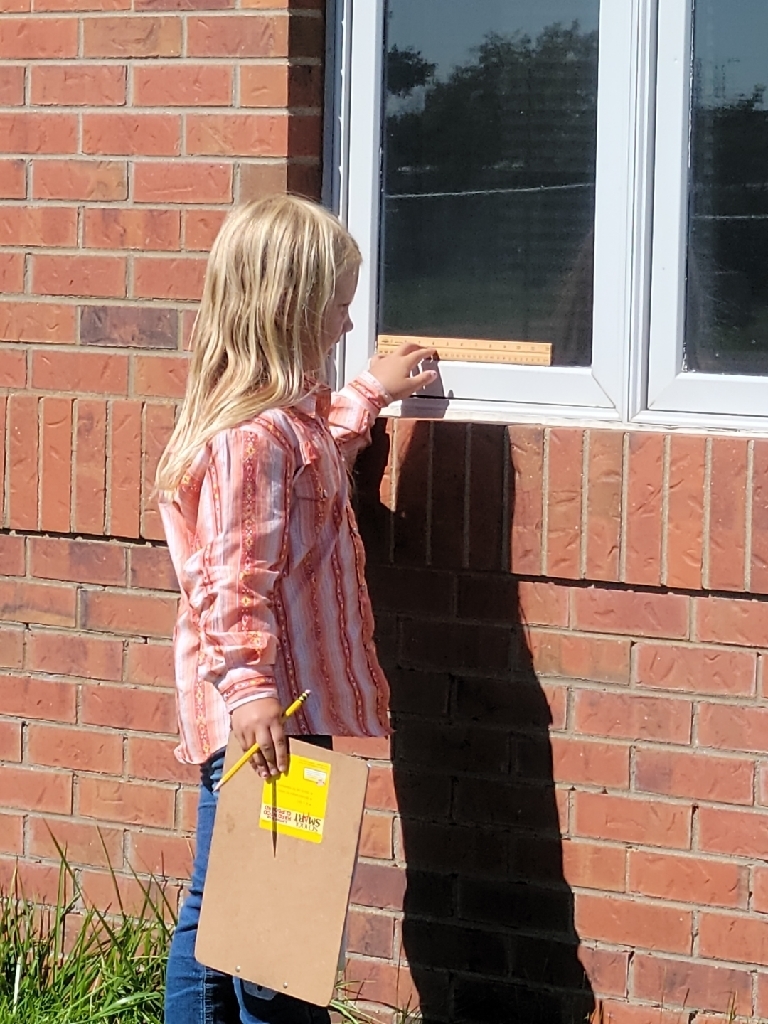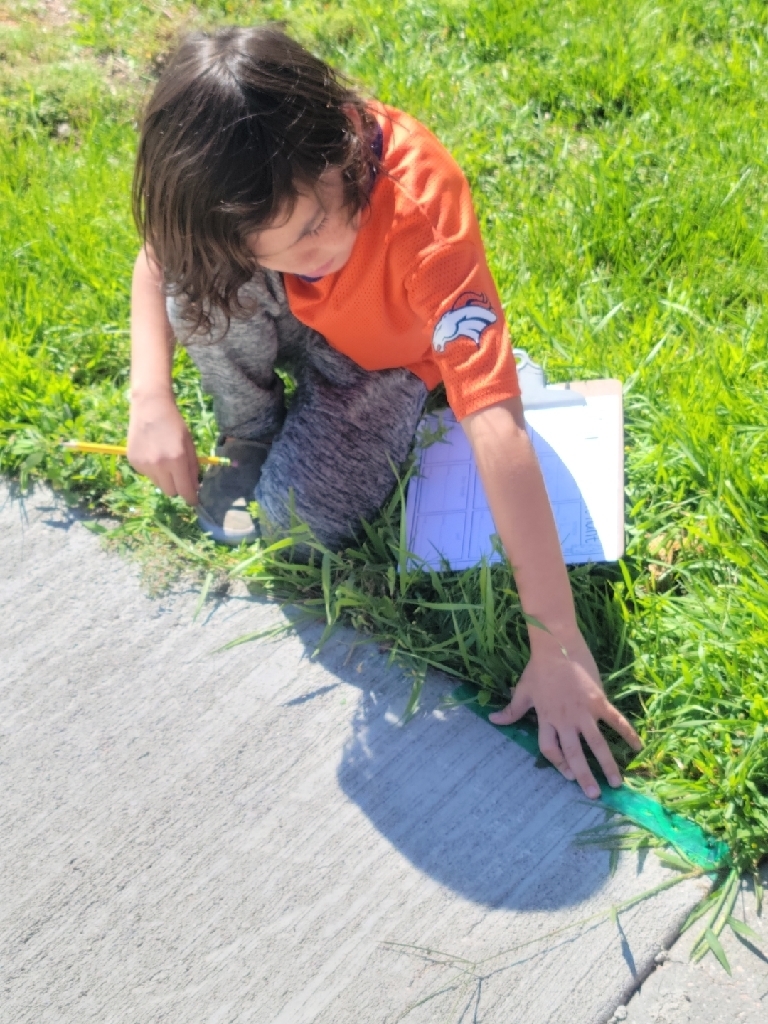 Jumpstart day 5: Scotland day! This morning we built our own terrariums to simulate Scottish flora! In the afternoon, we had a mock home-ec class where the students created their own breakfast burritos!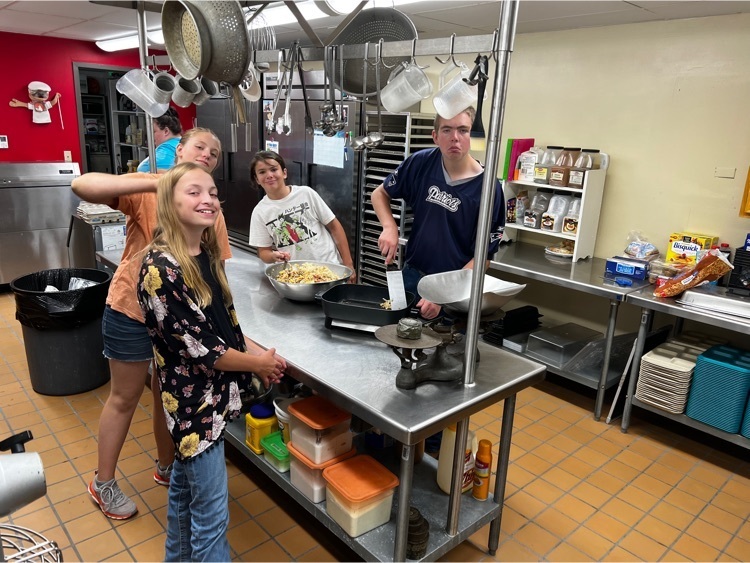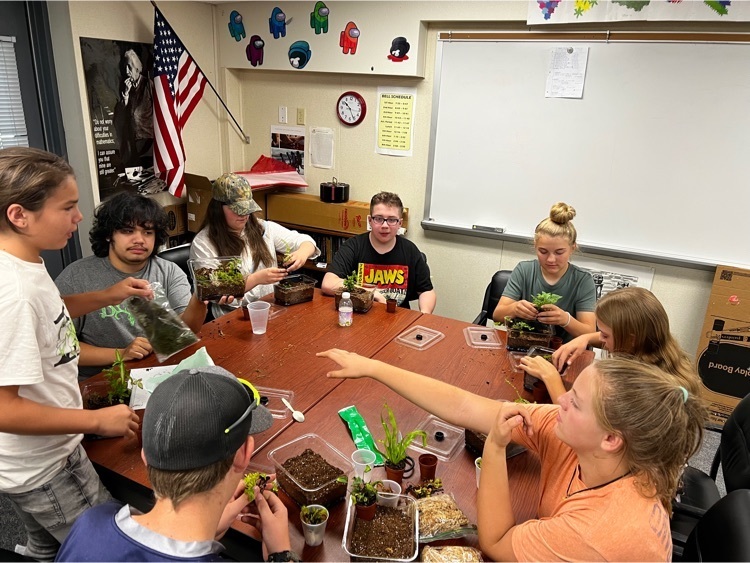 Day 4 we "traveled" to Australia! We designed our own dot art and then attempted to throw (and catch) boomerangs! In the afternoon, we started a crime scene where we analyzed (fake)blood samples and ink! We will finish later with fingerprint identification and handwriting analysis!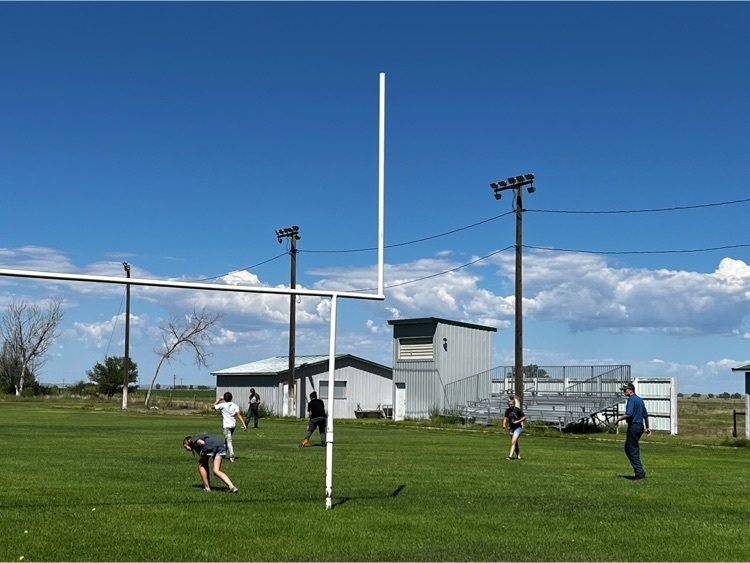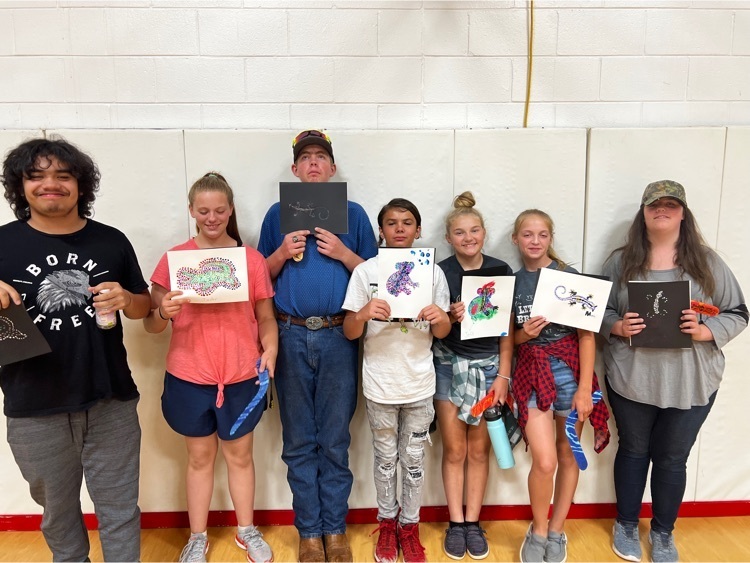 Jumpstart Day 4- Australia Day Students learned about Australia from a slideshow and seeing thing that Mrs. Girmus brought back from her trip to Australia.