The Hiker - Keep on the move with this basket including a 20L Backpack with hydration bladder, Colorado Hat, Jerky, Painted Tumbler, Wall Thermometer, Dot's Pretzel Bar and Leather Gloves Household - Everyone can use a new rag rug, but look at this beautiful American star (hand cut maple & walnut by Mayson Cacciola) ! And who doesn't want a cute cowboy figurine (made by Donavon Ellis)? The Thin Blue Line... Support our law enforcement with this beautiful metal flag! ($150 value) Car care kit - This basket would make a great Father's Day gift, and paired with an FFA member worker, possibly a great Mother's Day gift as well! Hot shine spray, Armorall cleaning wipes, soft microfiber cloth, and tree air fresheners are included! Purchase this for yourself, or add an FFA hired hand, for someone who needs help with their car!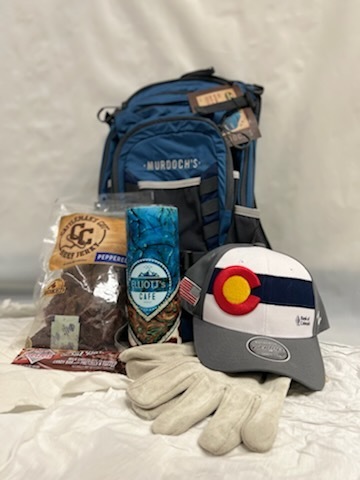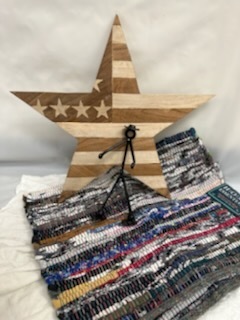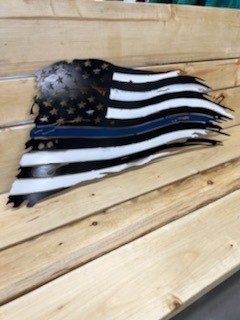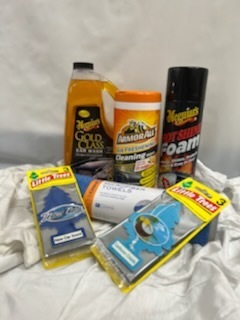 Here's some more basket items that will be included in the auction on Saturday: John Deere - Stay warm with this great brand name basket with a John Deere hoodie, Carhartt beanie, Otter Box tumbler! Welder's Bucket - Who doesn't need extra welding supplies?! This basket includes a Miller Welding Auto-Dark helmet (valued at over $300!), chipping hammer, wire brush, and replacement glass! JD Tool Roll - Look at this amazing set of combination wrenches! This is a John Deere SAE combination wrench tool roll that has 14 fully polished wrenches (valued at $140)! What a steal! Night out - Do you need to impress a significant other or need to get some brownie points? Purchase this voucher for two tickets for the 2022 season to the Colorado Symphony and get a box of delicious cookies & cream caramel popcorn!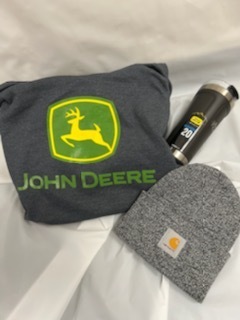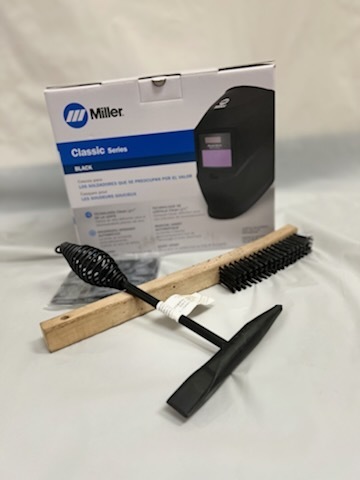 The kindergarten students planted seeds this week. They are so excited to see how big their plants will grow.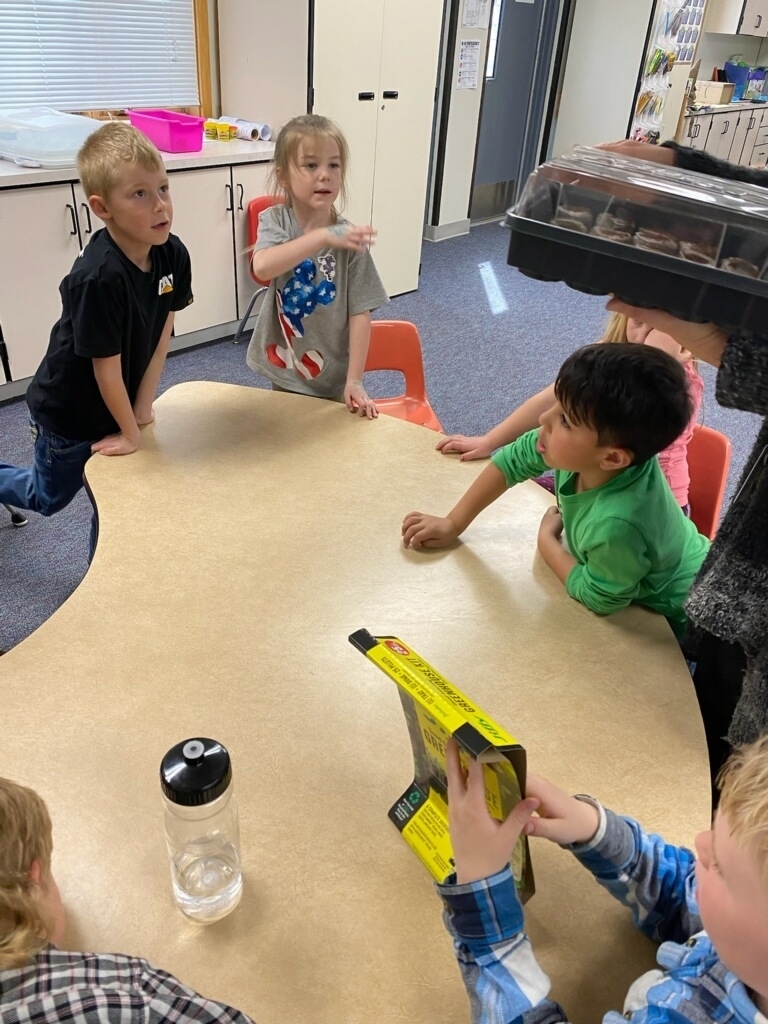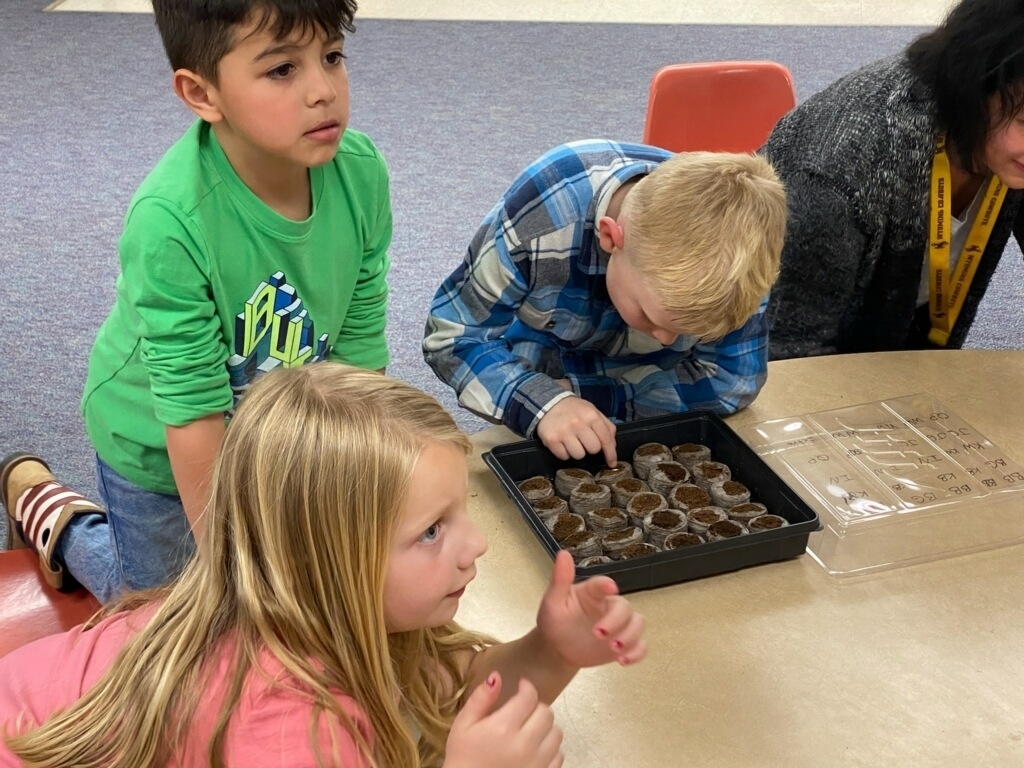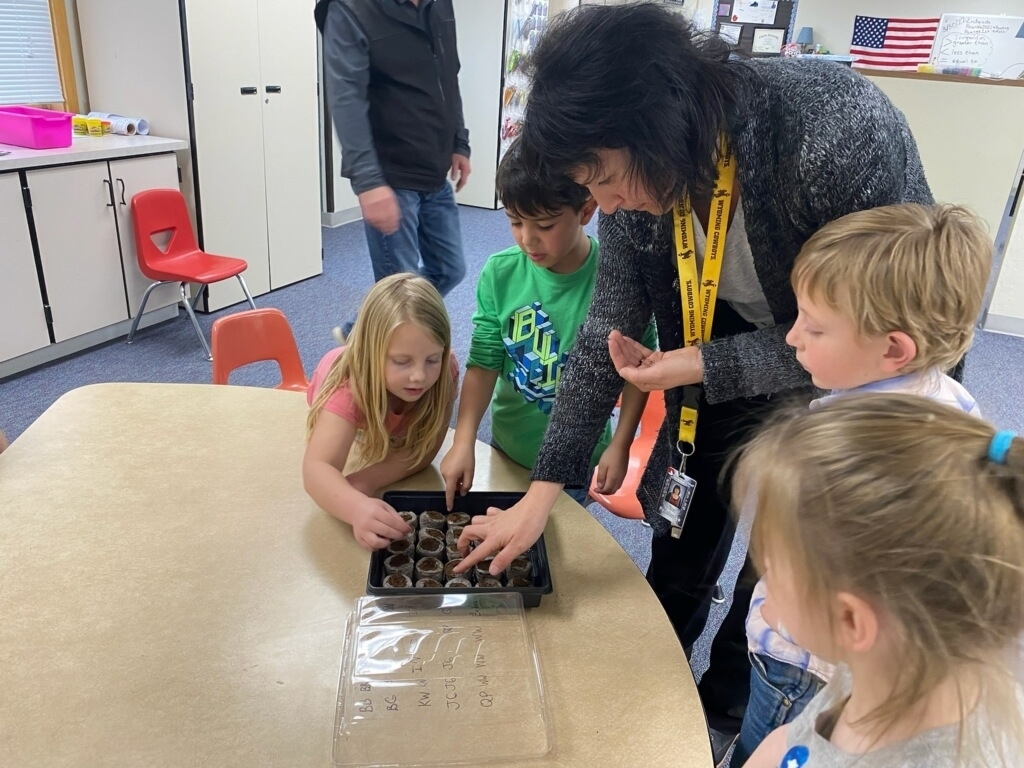 The elementary students and the student council spent the afternoon reading at Hogwarts! The students read hundreds of pages! They also made wands, played quidditch, and tasted "every" flavor jelly beans! 2022 Read-a-Thon was a major success!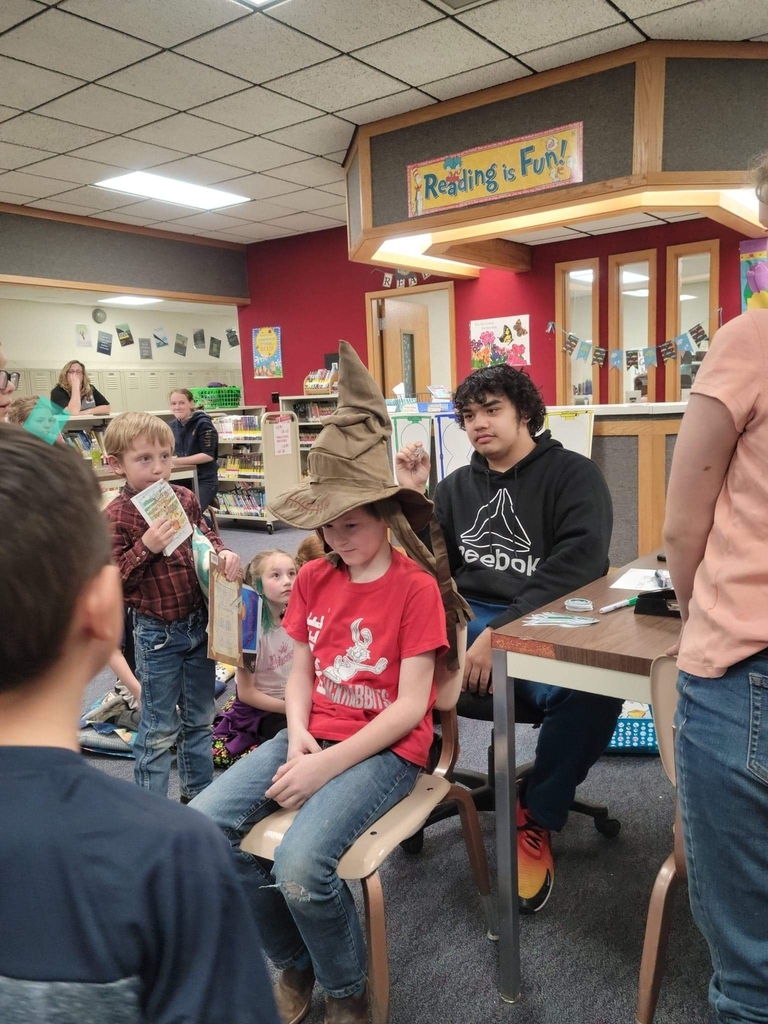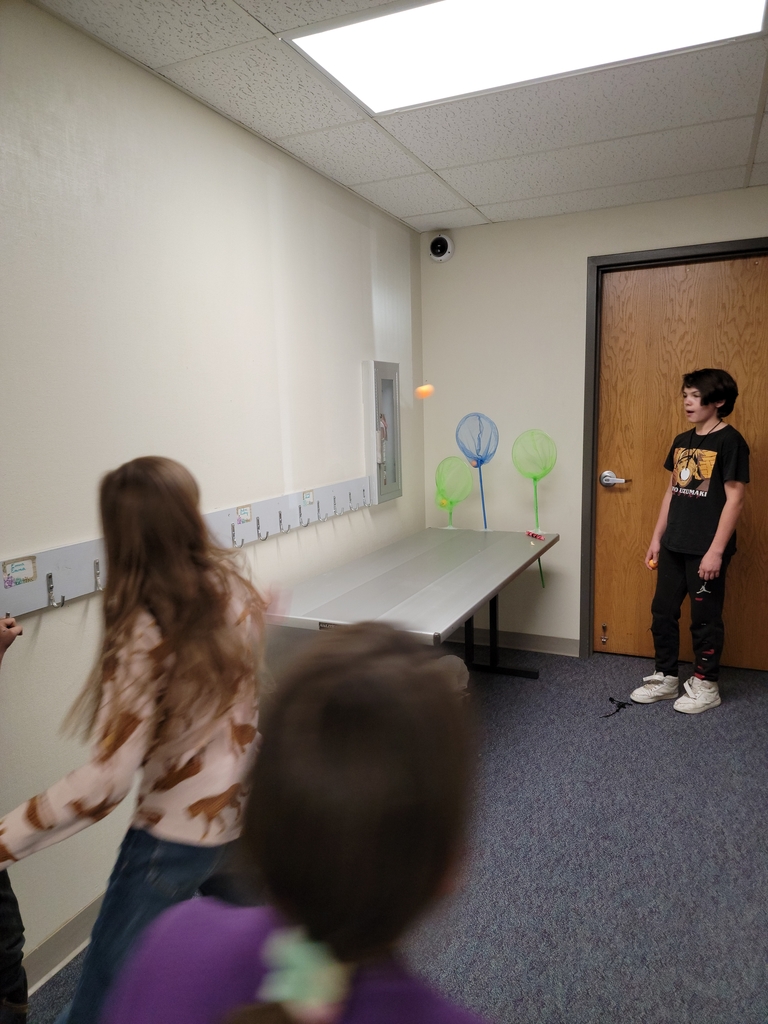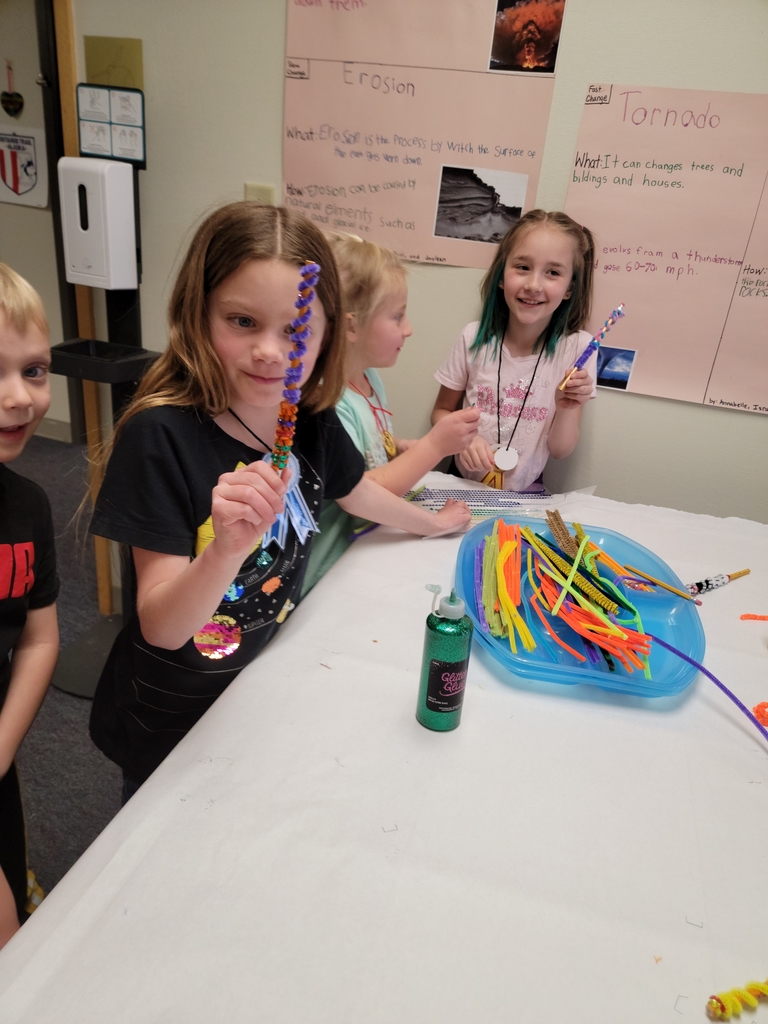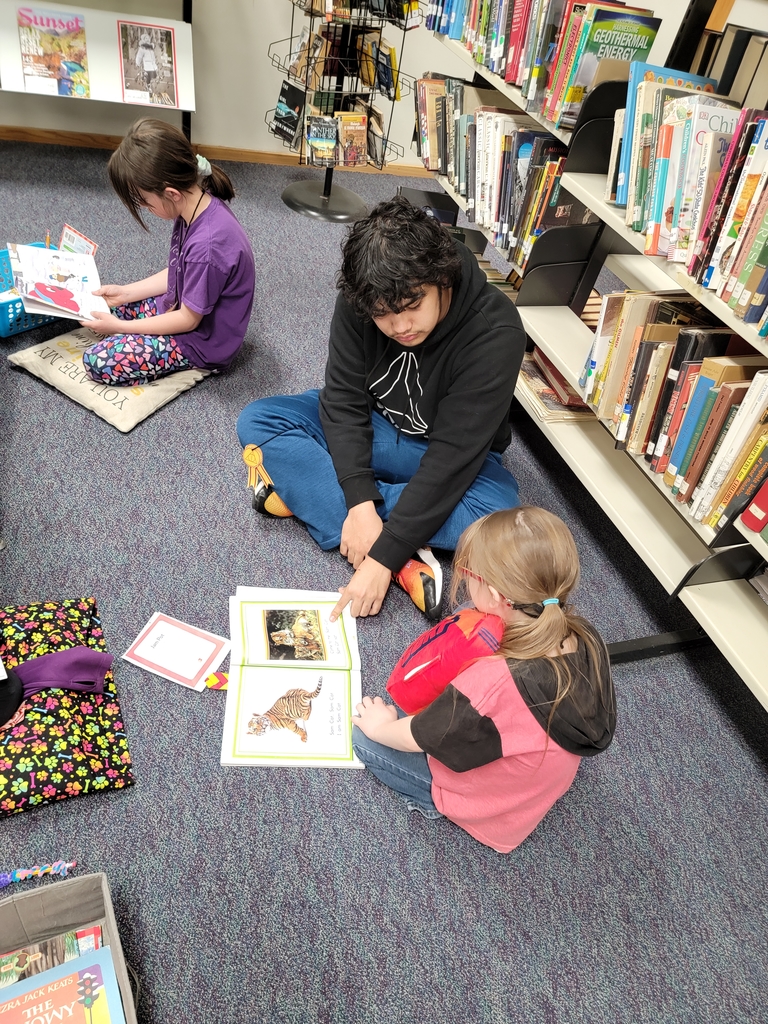 1st and 2nd Graders having creative free time at the end of the week.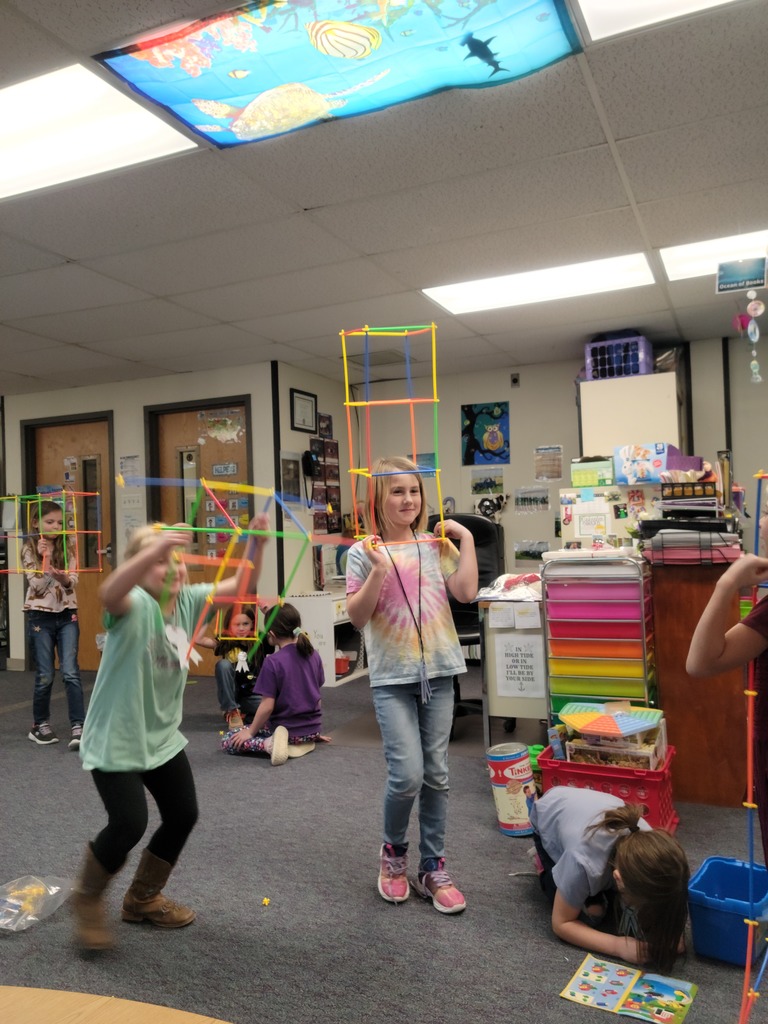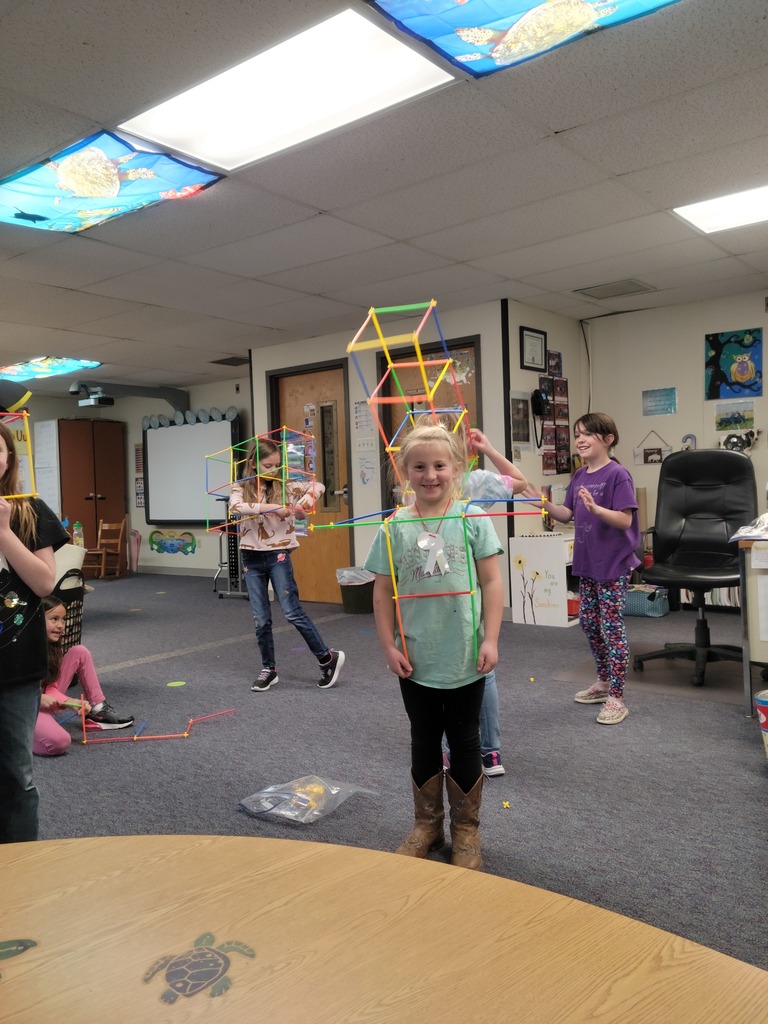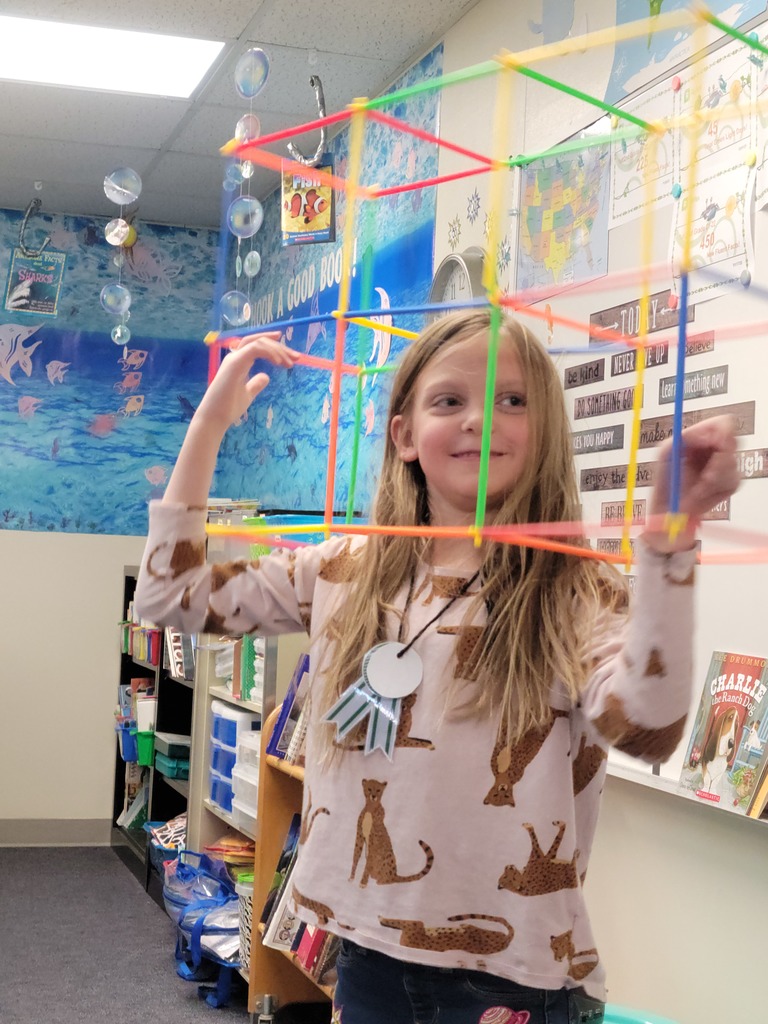 The district will be sponsoring a reward trip for students who make strong efforts and make certain criteria in the areas of ATTENDANCE, ACADEMICS, and ATTITUDE. Students were asked for input on what reward they would like, and they selected the following: Elementary students will be going to a trampoline park and out to eat. Junior High students will be going to a trampoline park and out to eat. High School Students will be going to The Summit and out to eat. The requirements for the reward trip were communicated to each student in an assembly. The requirements include: Students can have no more than 3 absences beginning March 31 Students can have no "F" grades Students can have no more than 1 (one) "D" grade Tardies Count! (3 tardies equals an unexcused absence) Students can not have a bus write-up Students can not get a "Citizenship" grade (code of conduct violations) If a student does not meet one of these criteria due to special circumstances an appeal can be made to the board through the superintendent. Please help support your student in earning this trip!

The kindergarten students have had a great time this month! Thank you to Mrs. Knight and her effort in putting together the idea of looking for the leprechaun each day and making leprechaun traps. This has led to reading dozens of stories about leprechauns in class, doing brain breaks involving leprechauns, and making crafts related to Saint Patrick's Day.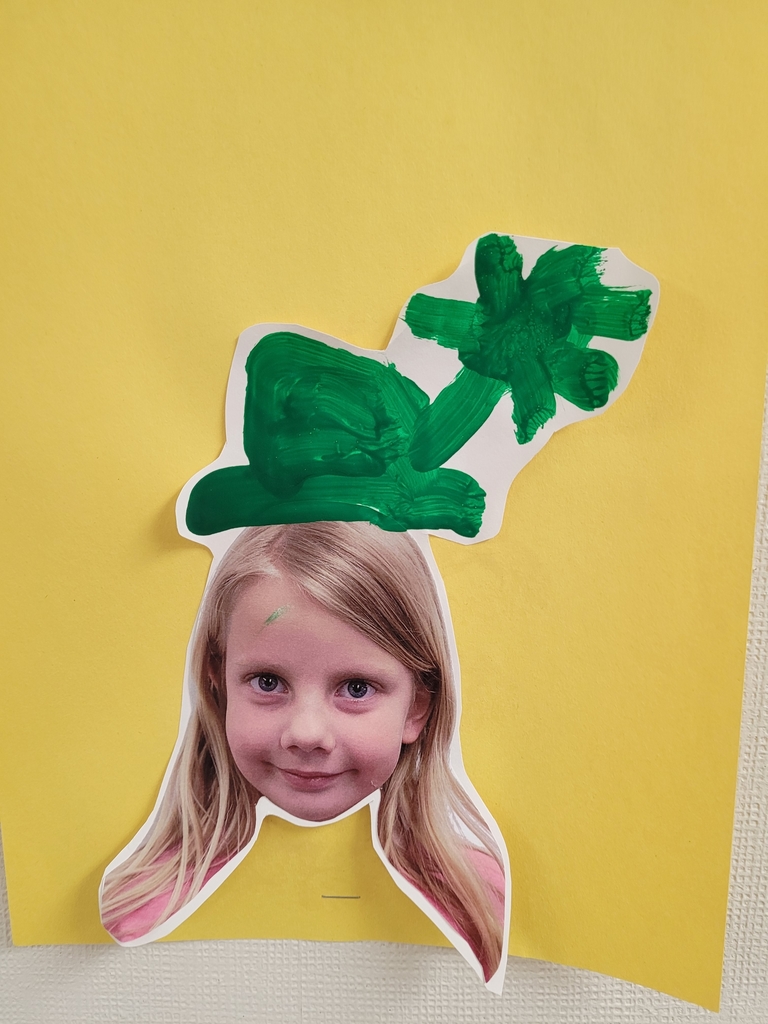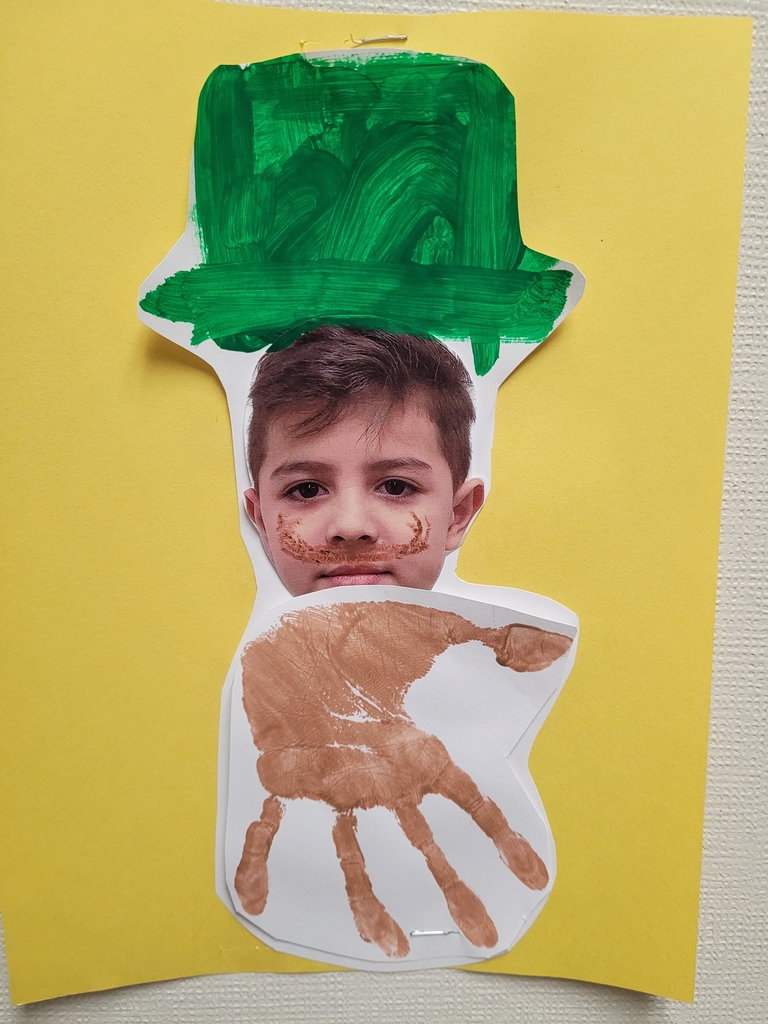 Congratulations to Audrey B and Barrett G. for trapping the Leprechaun. He didn't stand a chance with these incredibly talented trap makers!! Every one was so creative and did such a wonderful job!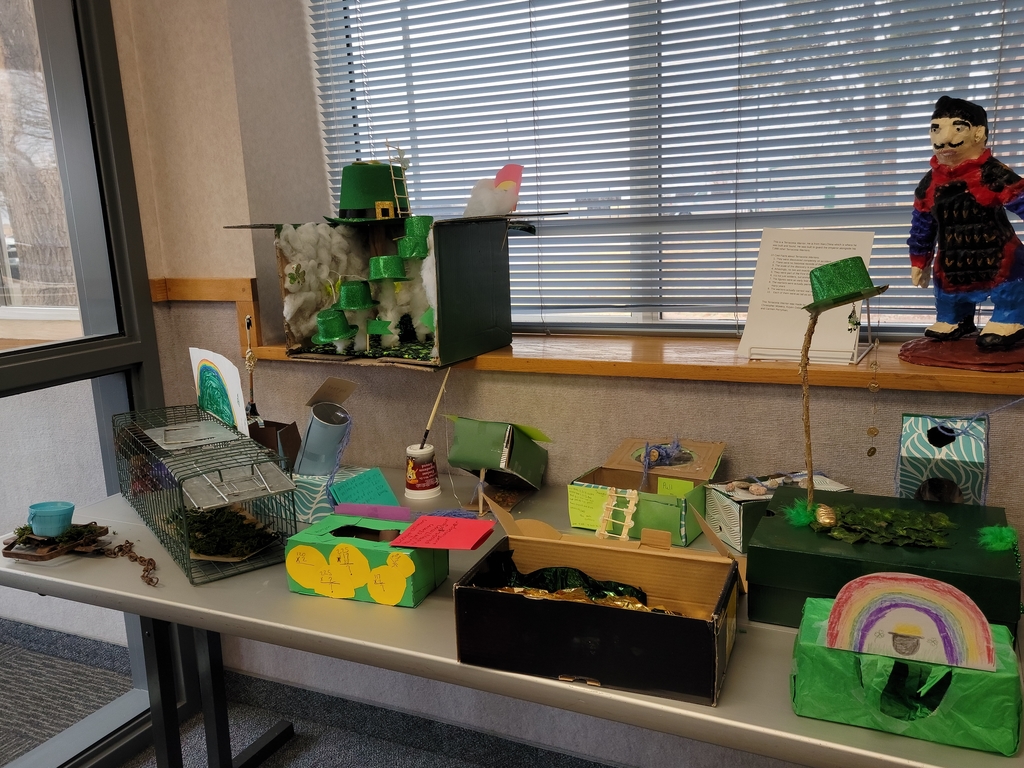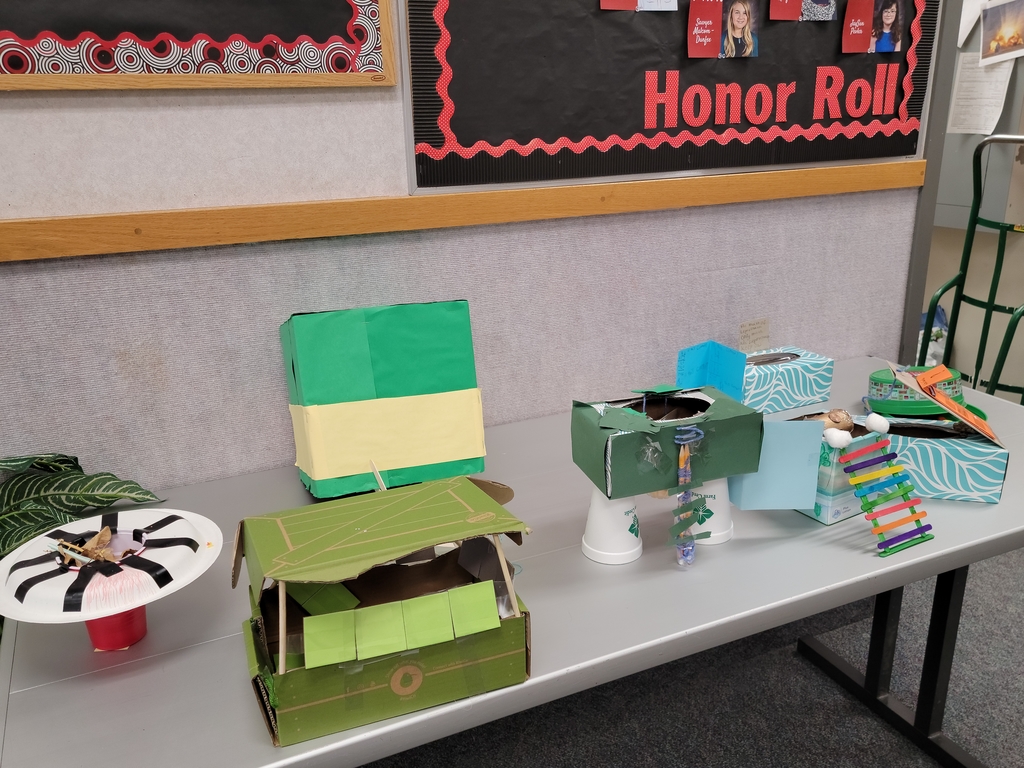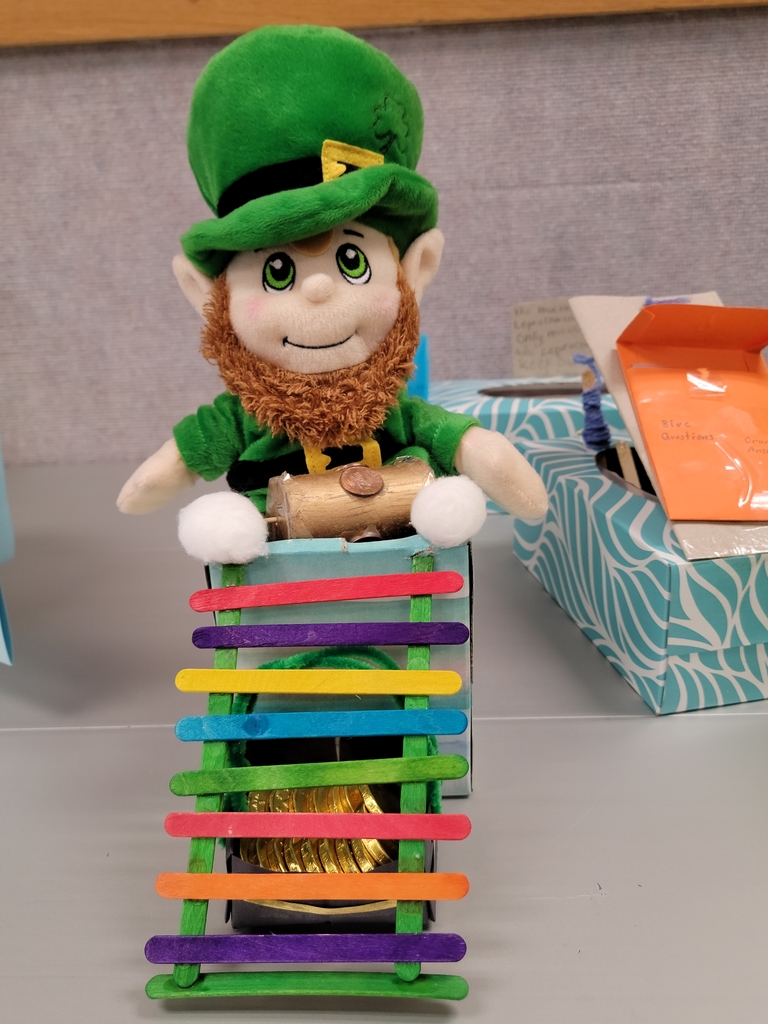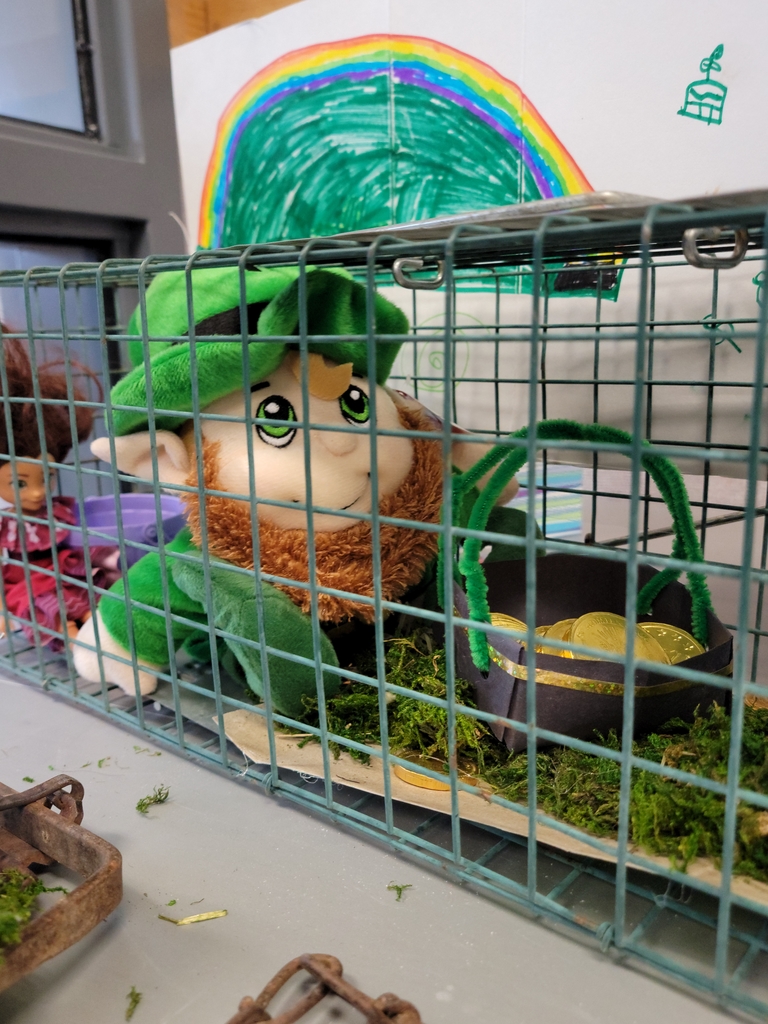 This new bass drum head with the Coyote's logo is ready to ROCK at its first concert this coming Wednesday! Join us for the Solo & Small Ensemble Concert from 11:15am to 12:15pm to hear our talented students put it through its paces!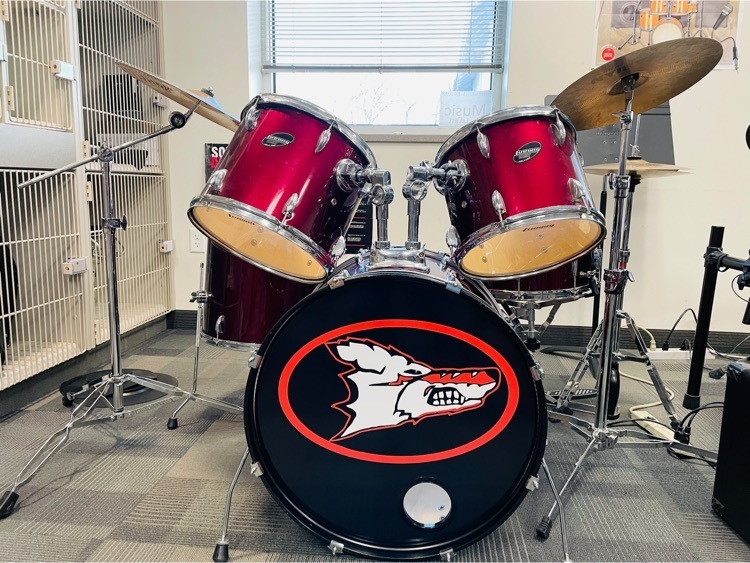 Students are excited about a reward trip at the end of the year! Please support your student in the areas of attendance, grades, and attitude as they work to earn this trip! Additional information about the trip will soon be available. In the meantime--Be on-time!

On March 9, Pawnee's Middle Level FBLA chapter went to Brighton, CO and competed in various business events. Their results were stellar! Among the placers were: Carmen Perryman - 1st in Interpersonal Communication Sering Pino - 1st in Exploring Technology and 2nd in Elevator Speech Bailey Loyd - 1st in Financial Literacy Hunter Knight - 2nd in Leadership Christopher Mowery - 3rd in Exploring Business Issues and 3rd in Leadership Kaitlyn Trujillo, Sawyer Malcom, and Bailey Loyd - 4th in Marketing Mix Corey Mowery, Jeremiah Sparks, and Hunter Knight - 5th in Critical Thinking Sawyer Malcom - 5th in Digital Citizenship Jeremiah Sparks - 5th in Running an Effective Meeting Kaitlyn Trujillo - 7th in Business Etiquette Aubrie Sparks - 8th in Financial Literacy Corey Mowery - 10th in Business Etiquette Every member placed in the top 10 in at least one of their events! Congratulations Pawnee Middle Level FBLA and great job in representing our school!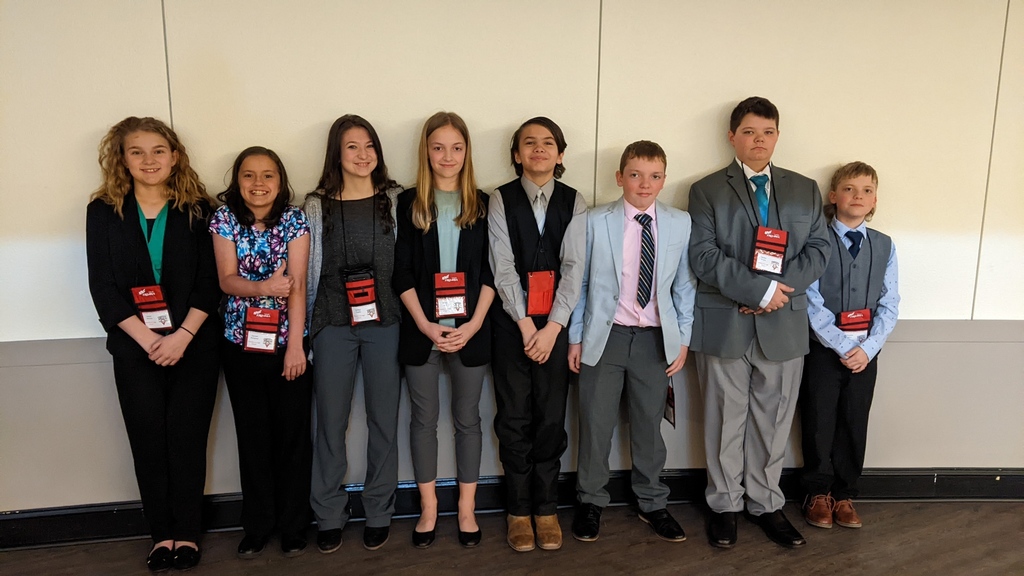 FBLA students plan to leave the competition at 12:15. Parents may pick them up at school upon return, or the school will take them home.

Due to poor weather conditions continuing into the afternoon, Pawnee School will dismiss students and run buses at 11:00 a.m. Students will be sent home with a snack. Thank you for your support and stay safe.

The 2022 Solo & Small Ensemble concert is a week from today on Wednesday, March 16th! The concert will happen during the school day from 11:15am to 12:15pm in the Multi-Purpose Room. The purpose of the concert is to allow students to show off their talents with solo or 2-to-3-member ensembles that have largely worked independently to prepare. This concert is not mandatory for music students; students in each grade elect to perform a song or piece of their choice, and have been given time during class to practice and prepare. Ask your student(s) if they plan to perform on Wednesday, and feel free to drop by the school to catch their performance! Video & audio of each performance will be made, so please reach out if you'd like a personal copy of your students' performance afterward. Thank you!

Due to the weather, Kid's Church and Youth Group has been cancelled for tonight, March 9th.

The English II students finished an insightful novel called The Alchemist by Paulo Coelho. They were given multiple choices to complete a book report project and Blake and Donavon decided to do a food project! The food and tea served was based from the setting of the novel which was around the Mediterranean Sea and the main characters journey to the Egyptian Pyramids from Spain. What an excellent job they did!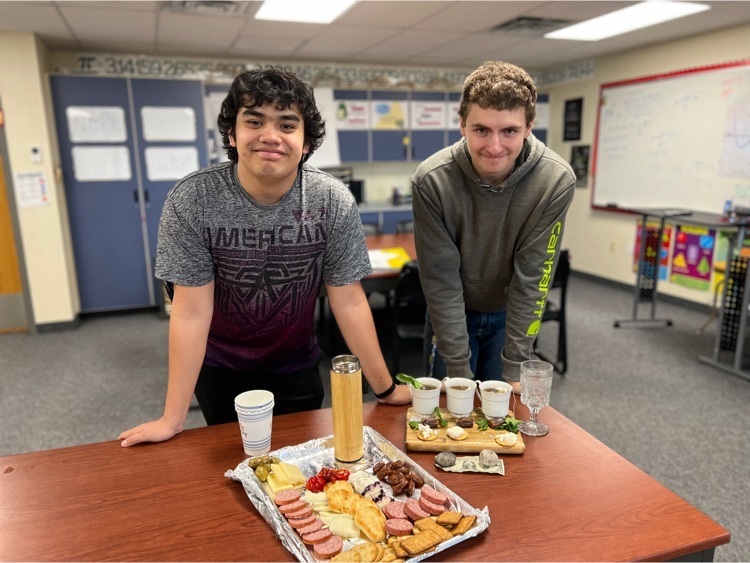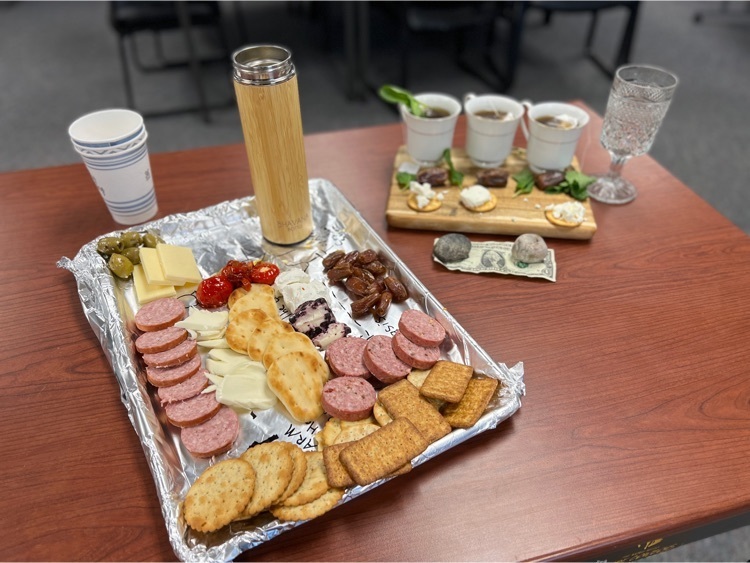 The Leprechaun is sneaking around the school, and checking out the traps! Don't forget to send yours!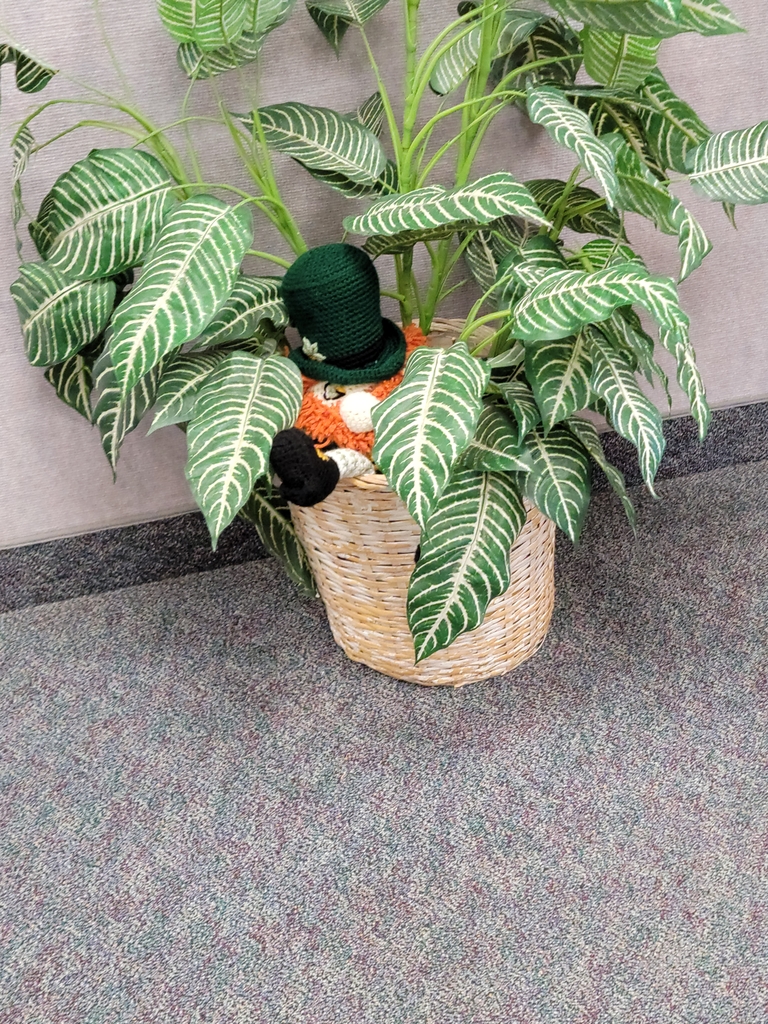 Physical Science class working on their robotics projects. The students must build a robot that can be programmed to move and perform tasks.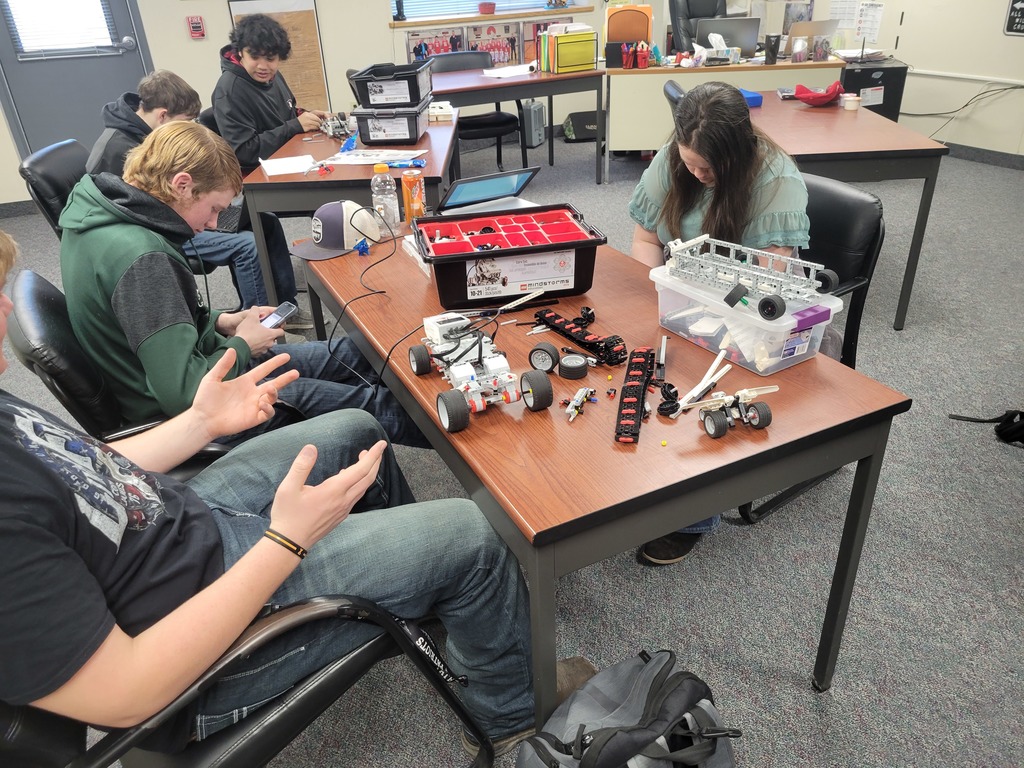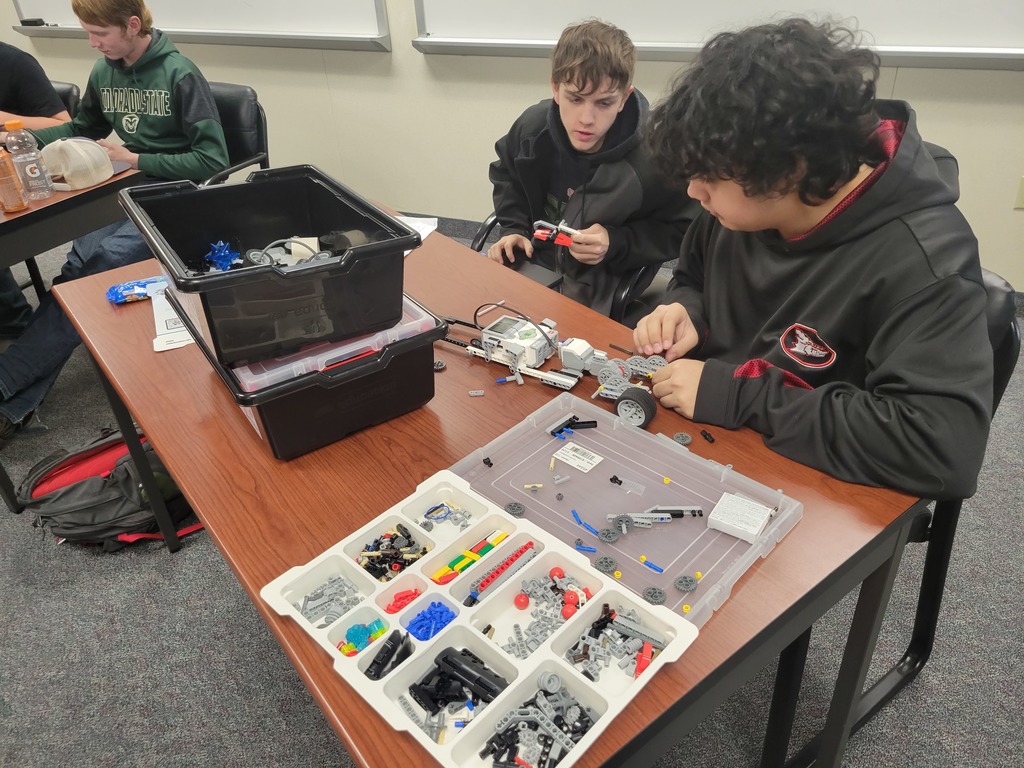 Who will trap the Leprechaun!

Greenhands working on a new technique with one of the benches that will be sold in the Grover FFA Auction on April 9th.