Jumpstart Day 4 Students doing an Australia (aboriginal) art project.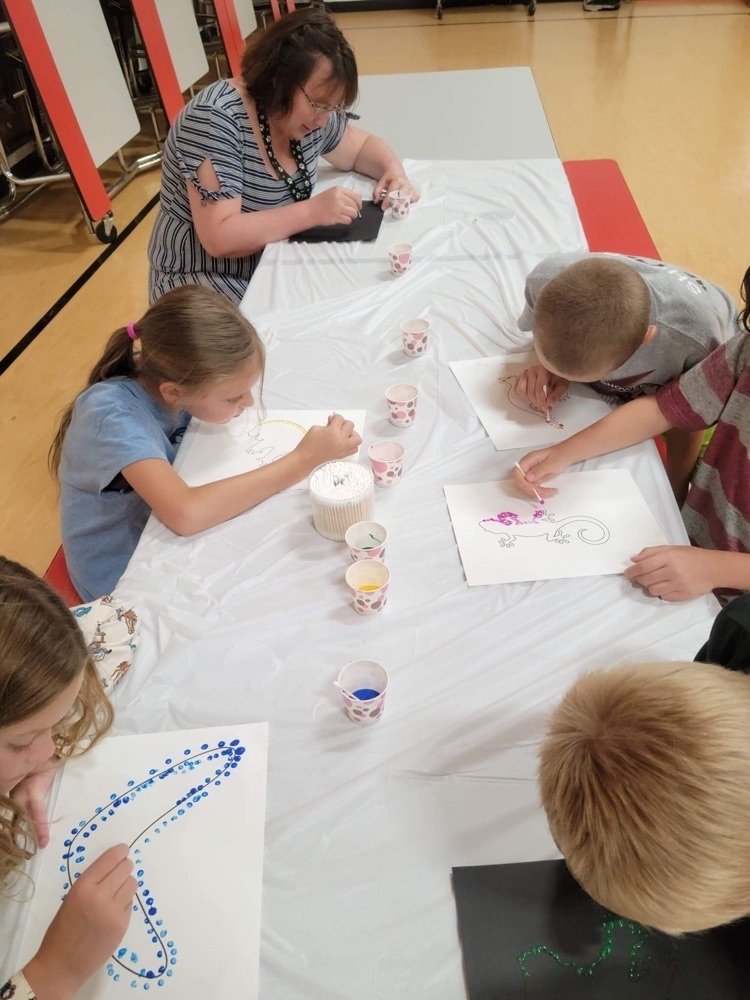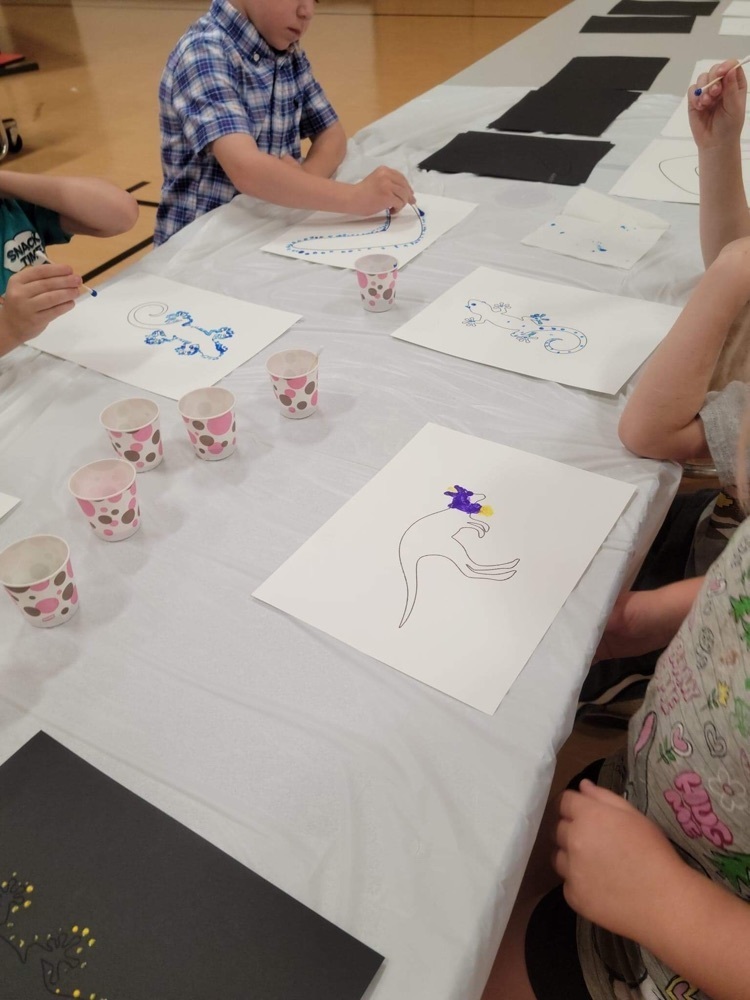 Jumpstart Day 3 s'mores eating and bug catching!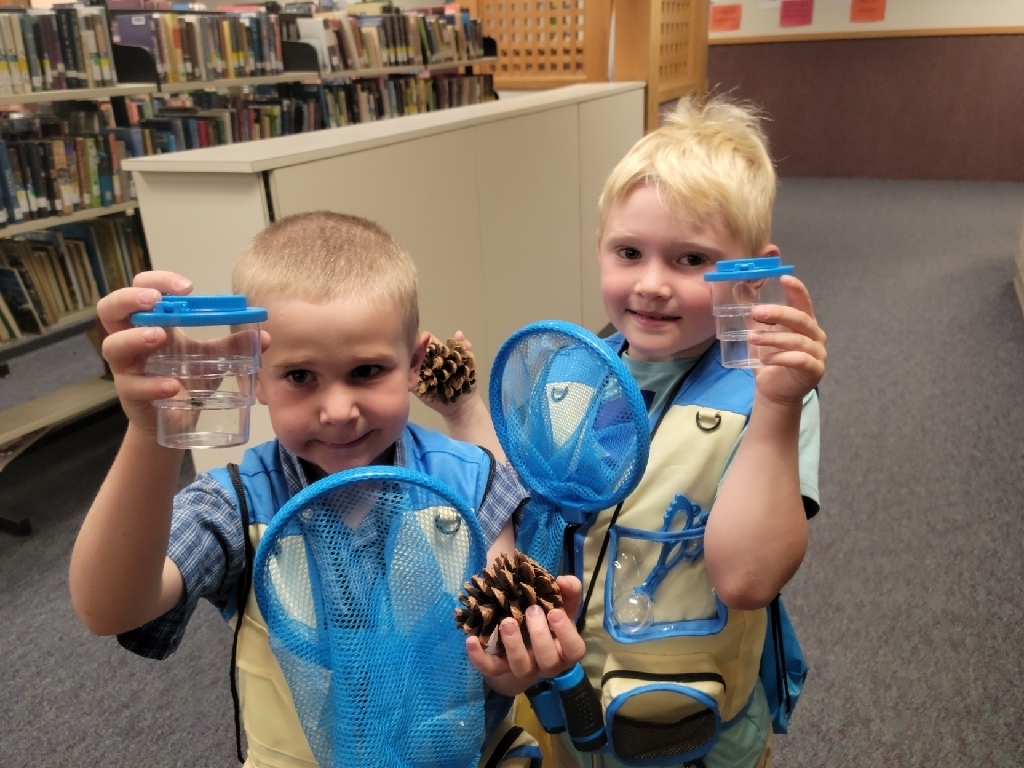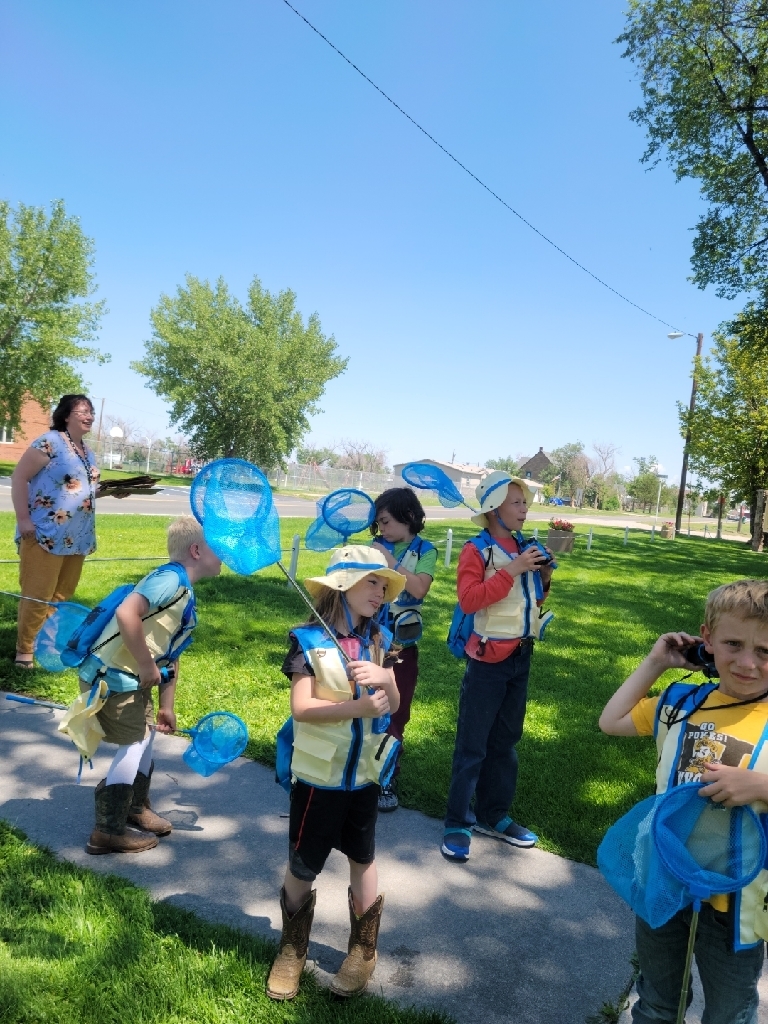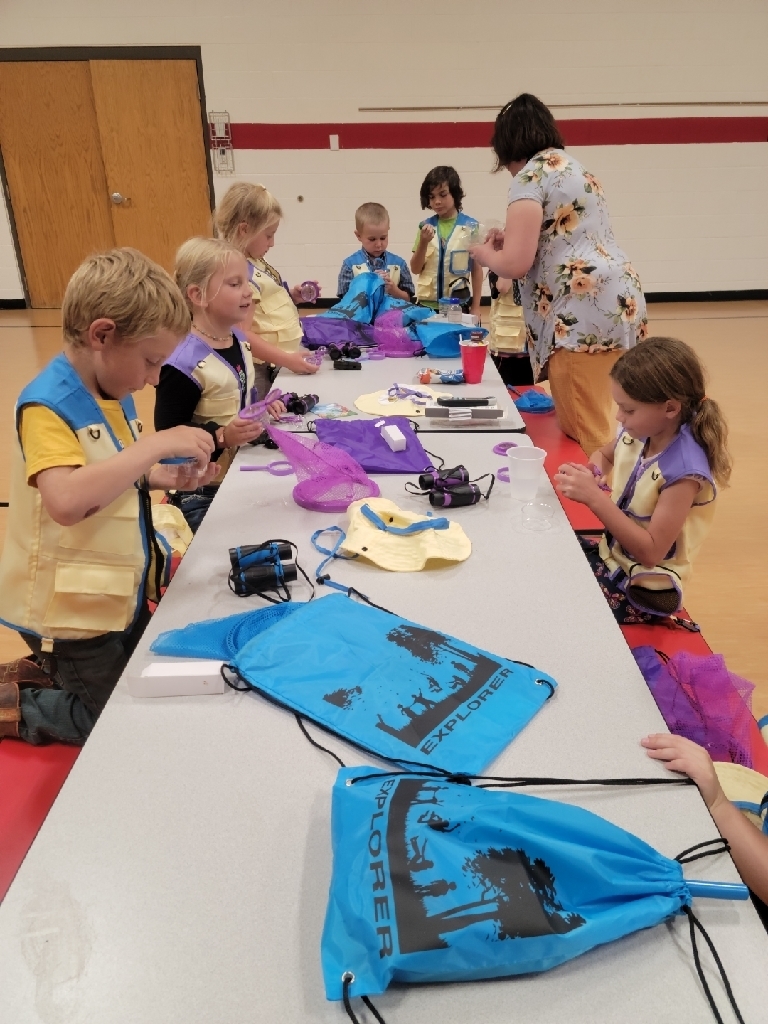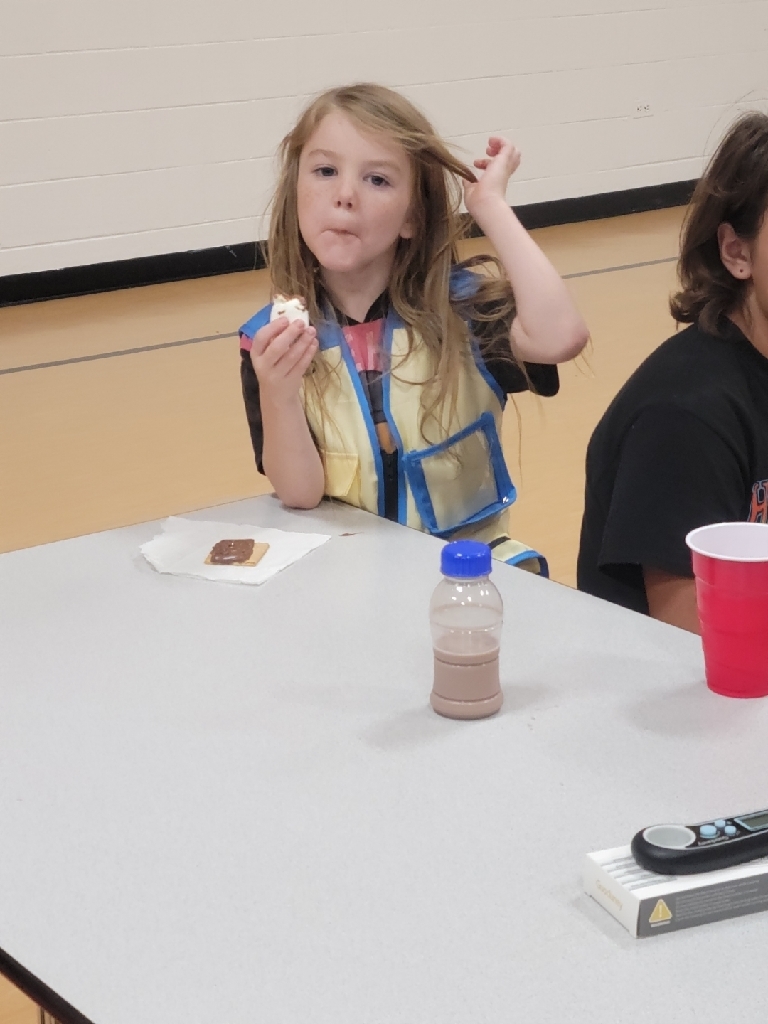 Jumpstart day 3 tent reading.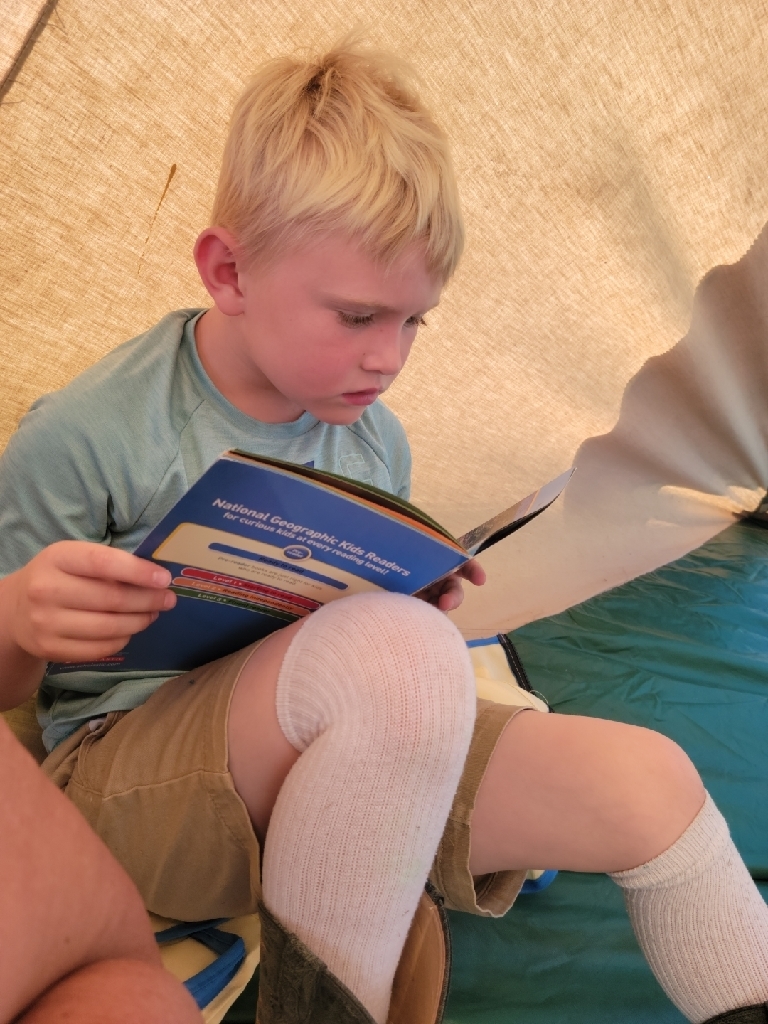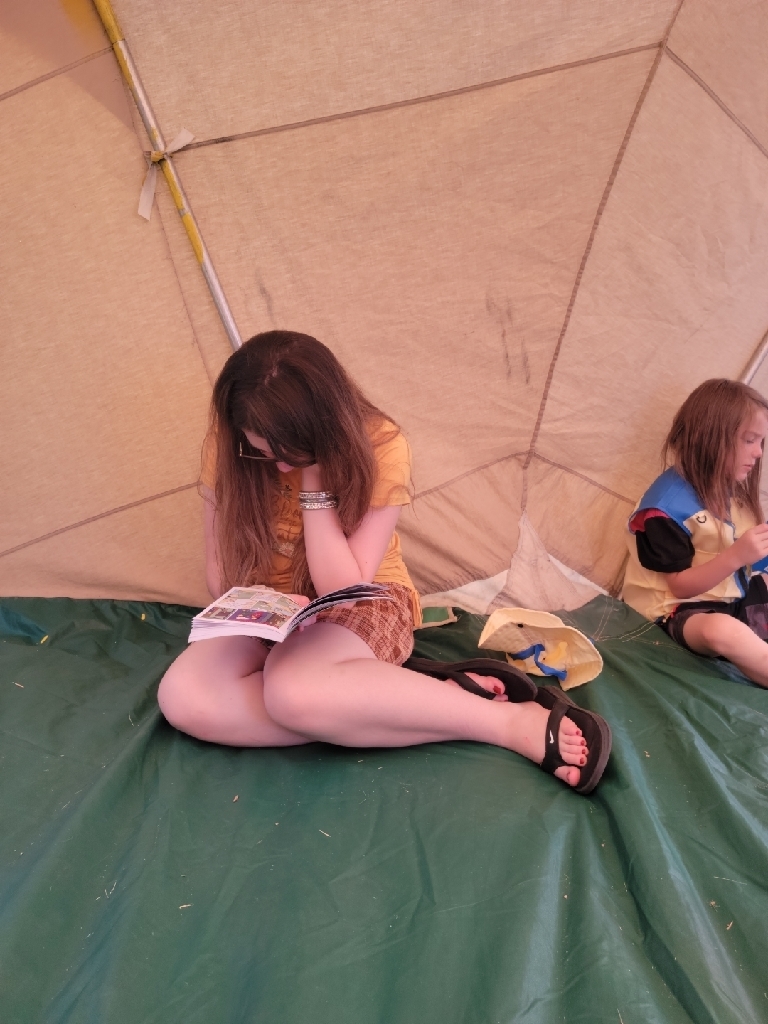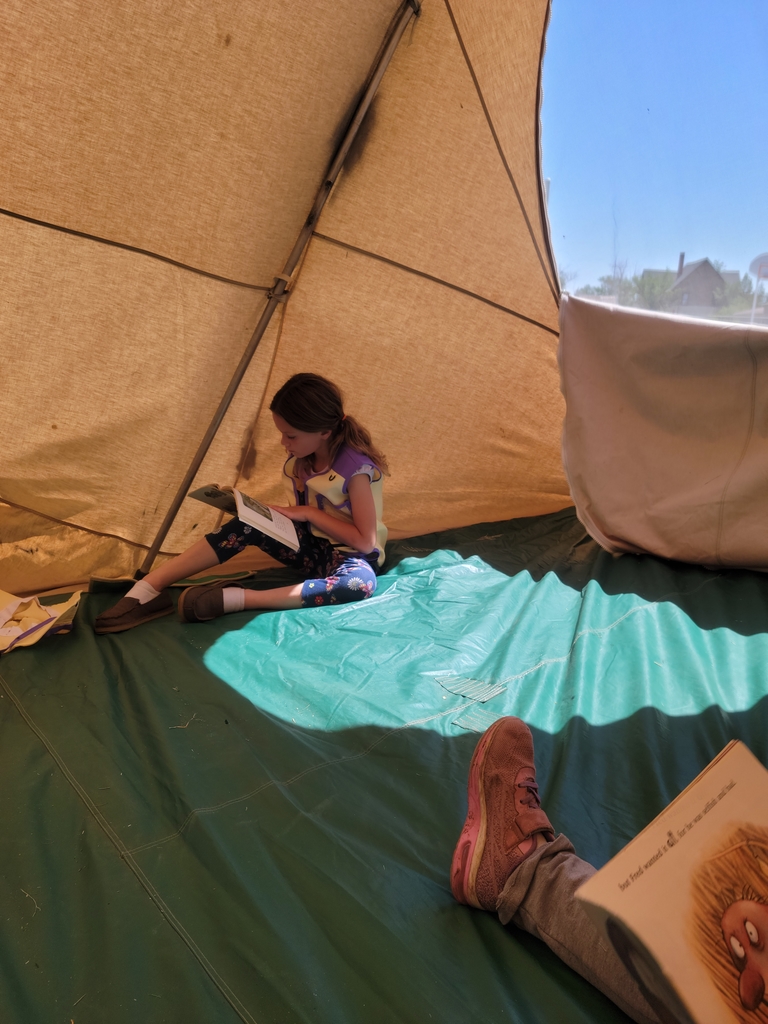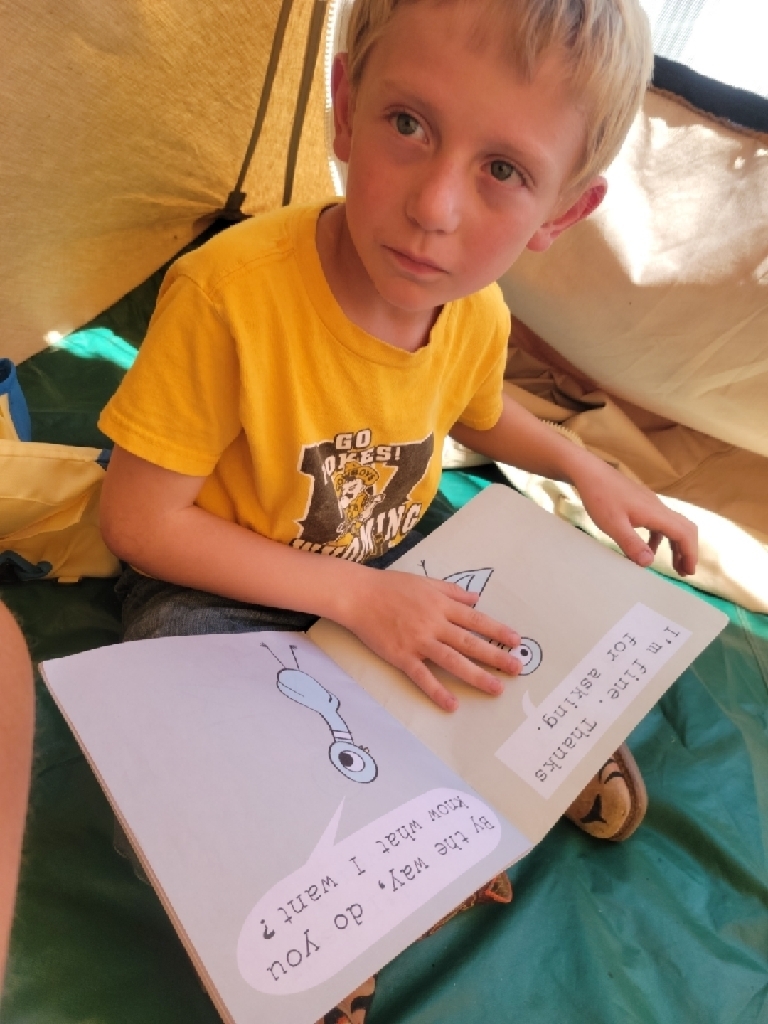 Tent fun and camping gear.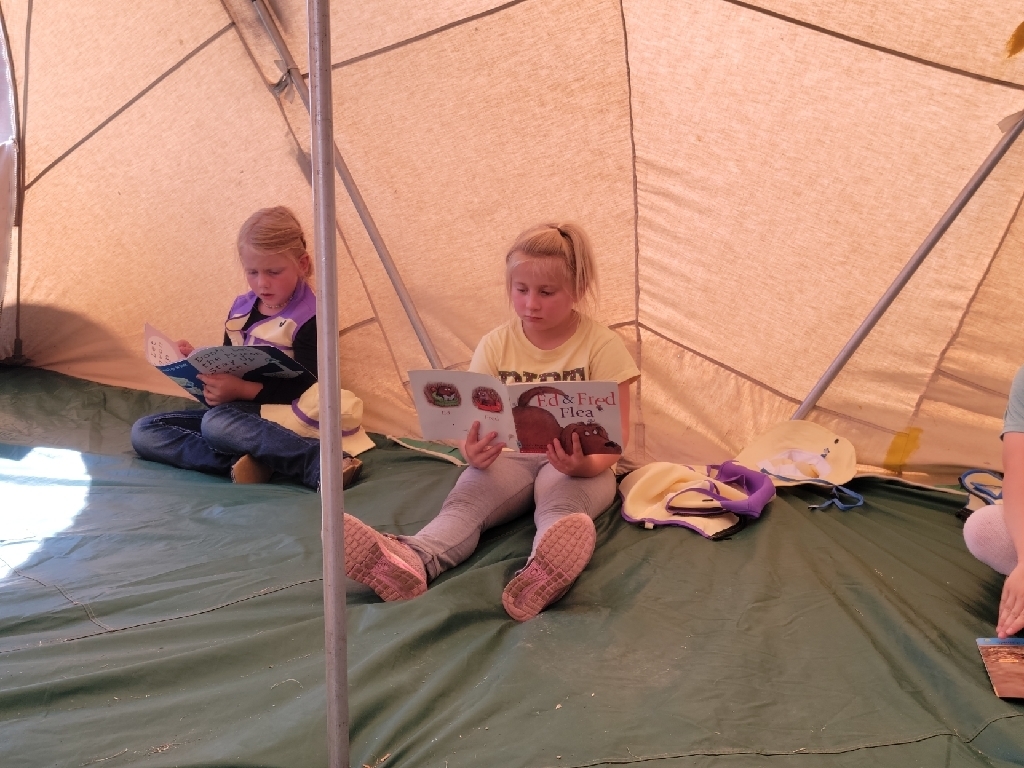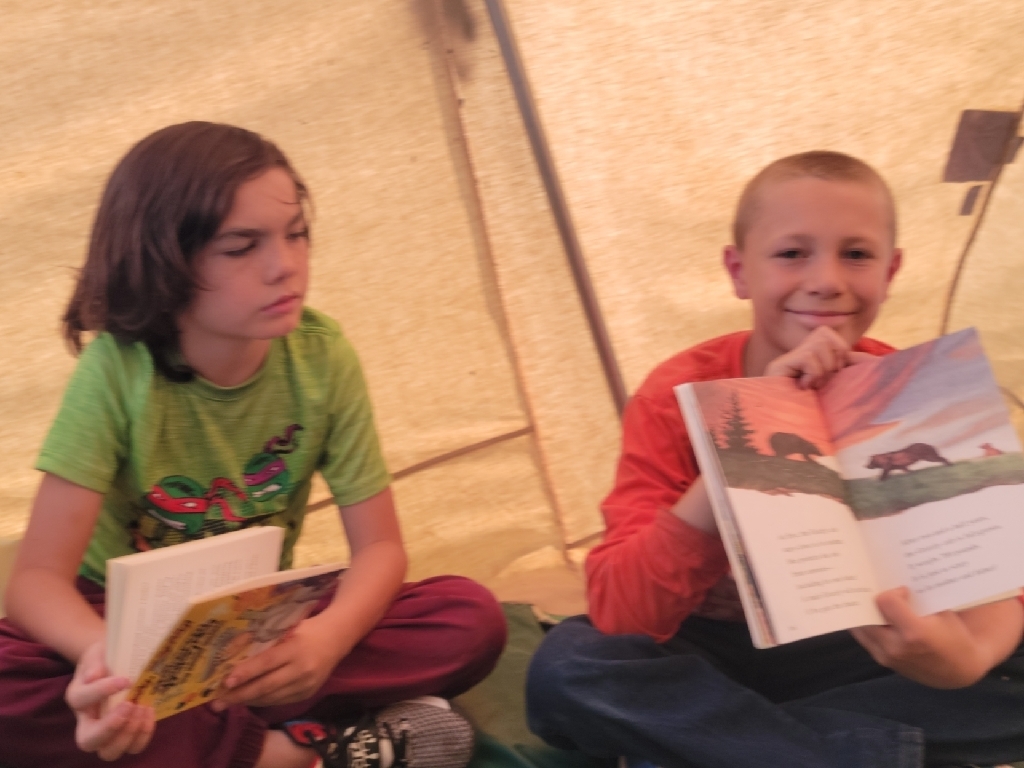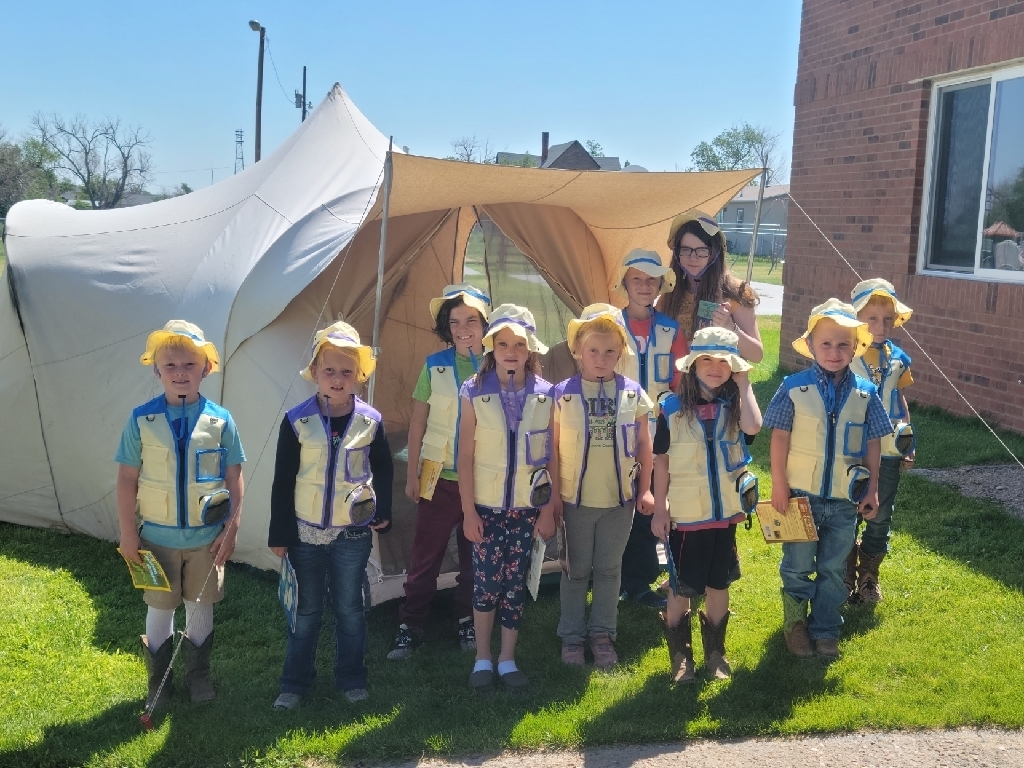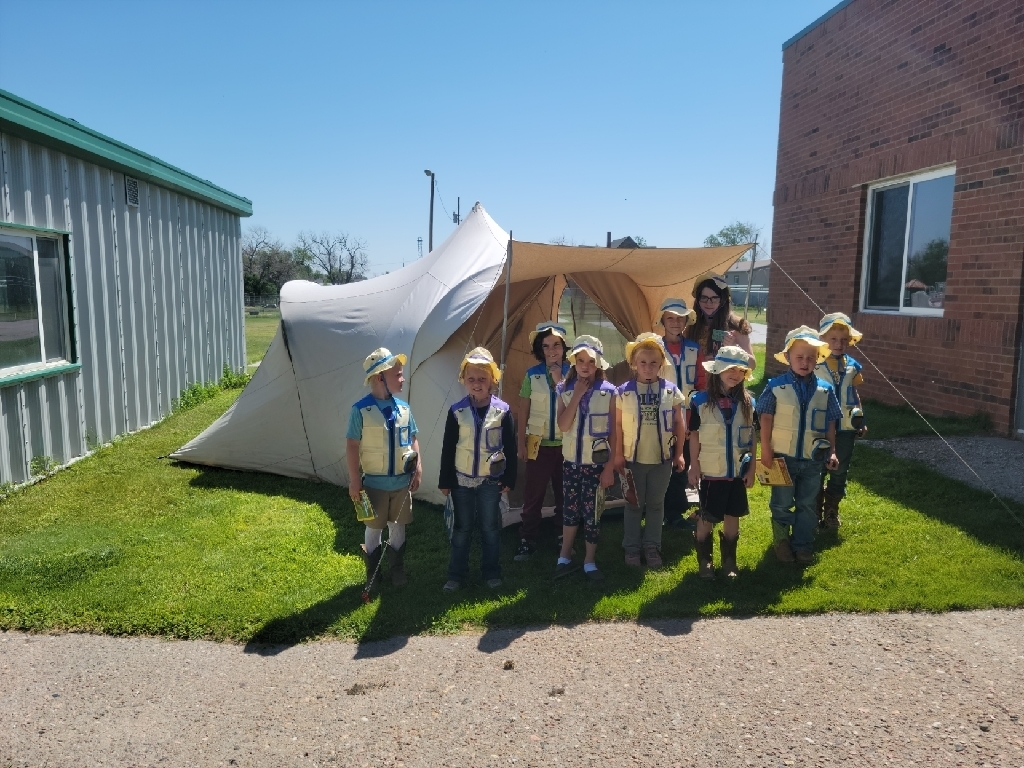 Jumpstart day 3 elementary kids made s'mores ovens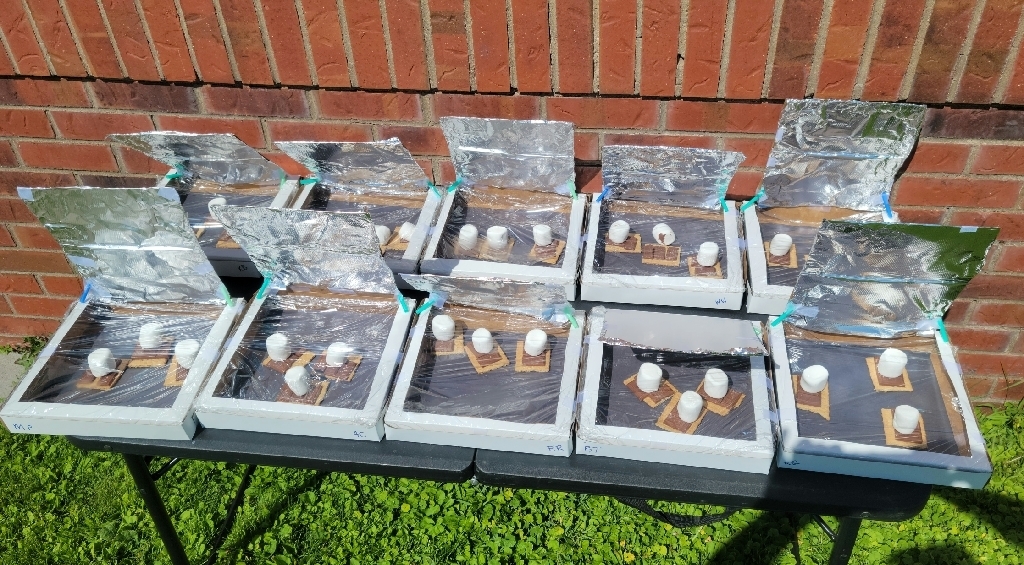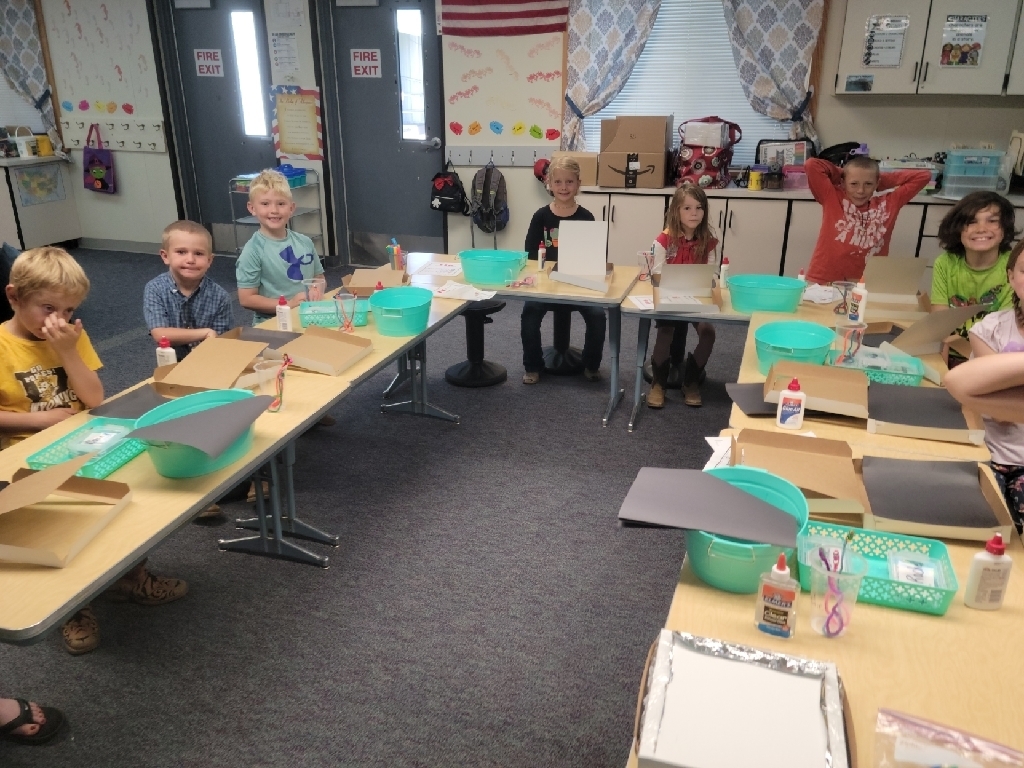 Day 3 continued….. Mr. R & Mrs. B improvised and did camping charades! Mr.R had to be a fox and Sering & Drake did real well too!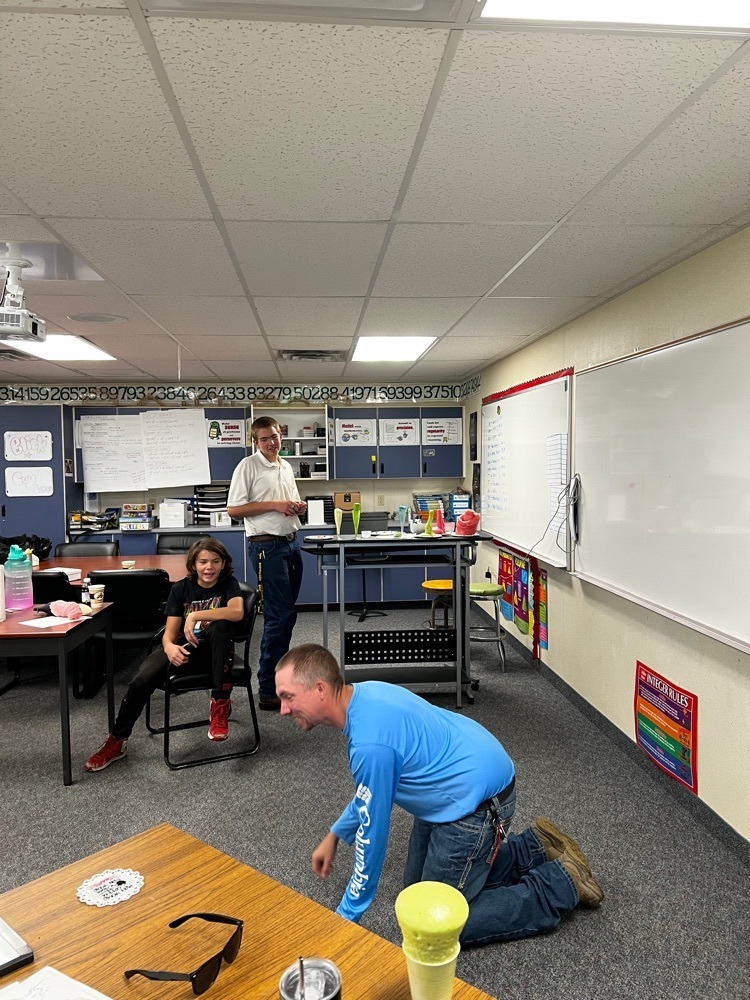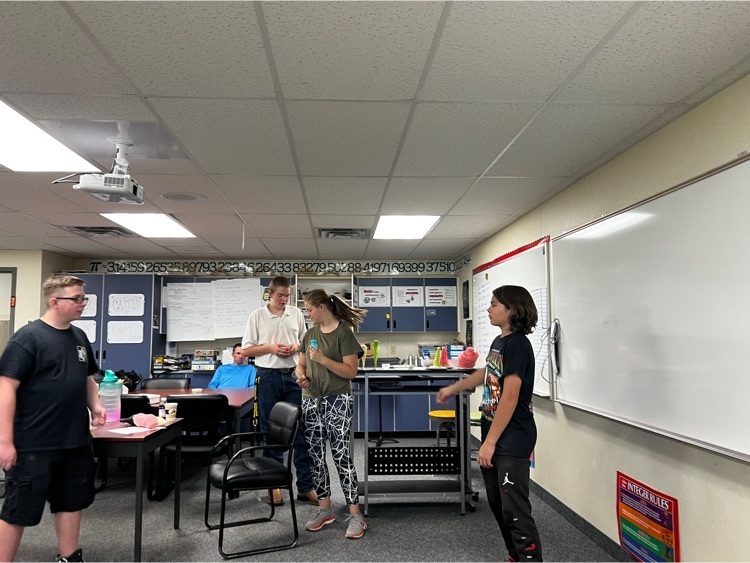 Jumpstart Day 3: Send help to Mrs. Burke & Mr. Rose… HS'ers set up a tent WITHOUT instructions way faster than planned! What to do with them now?!?! Look for our next post to see what we did with them!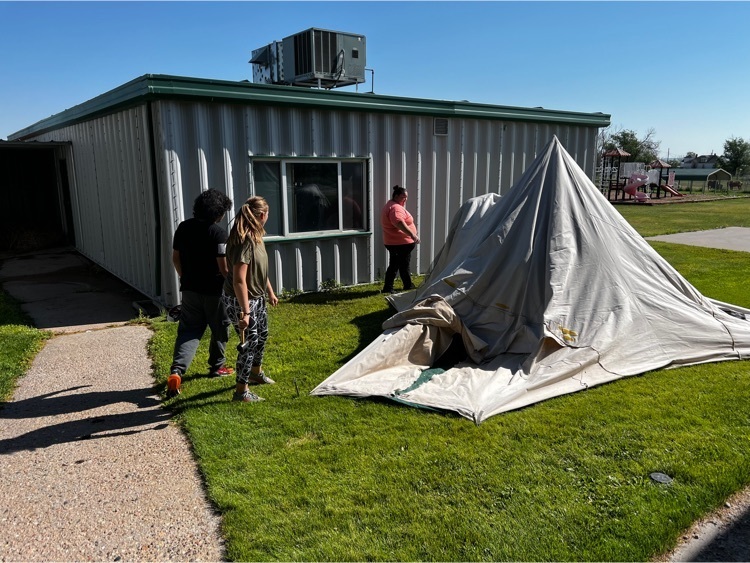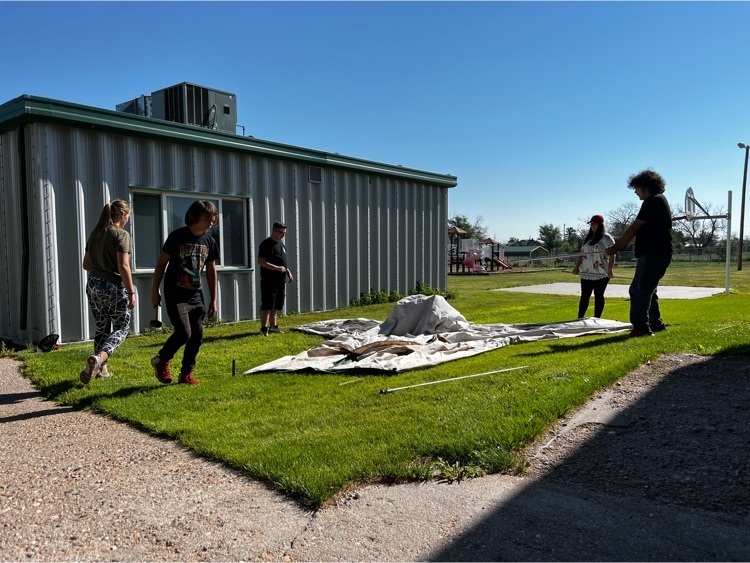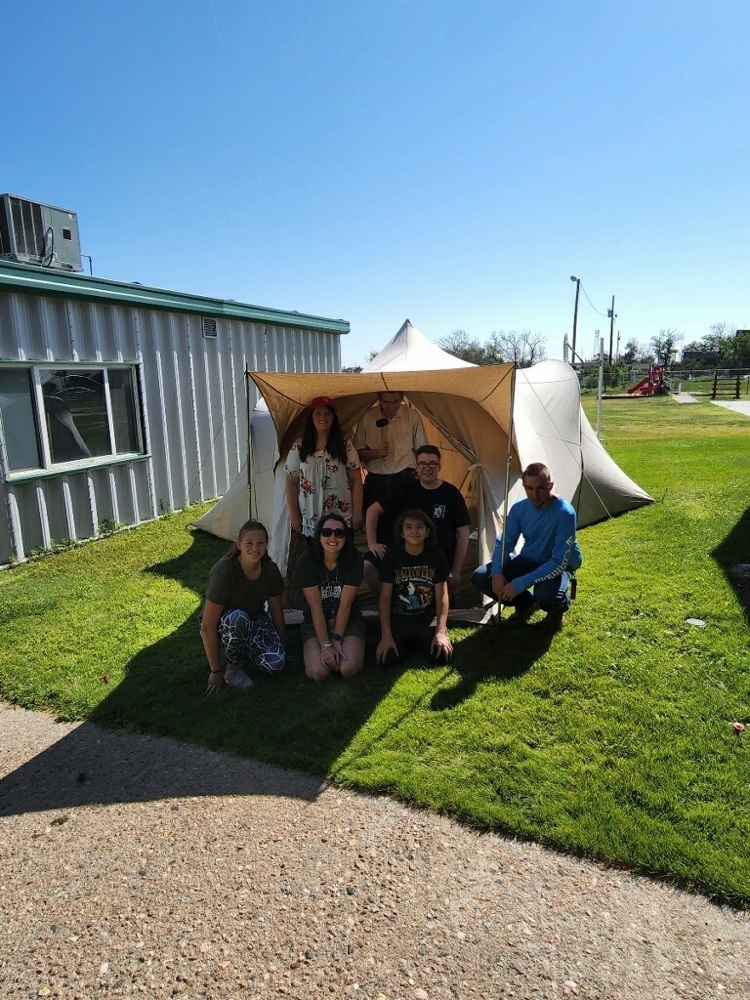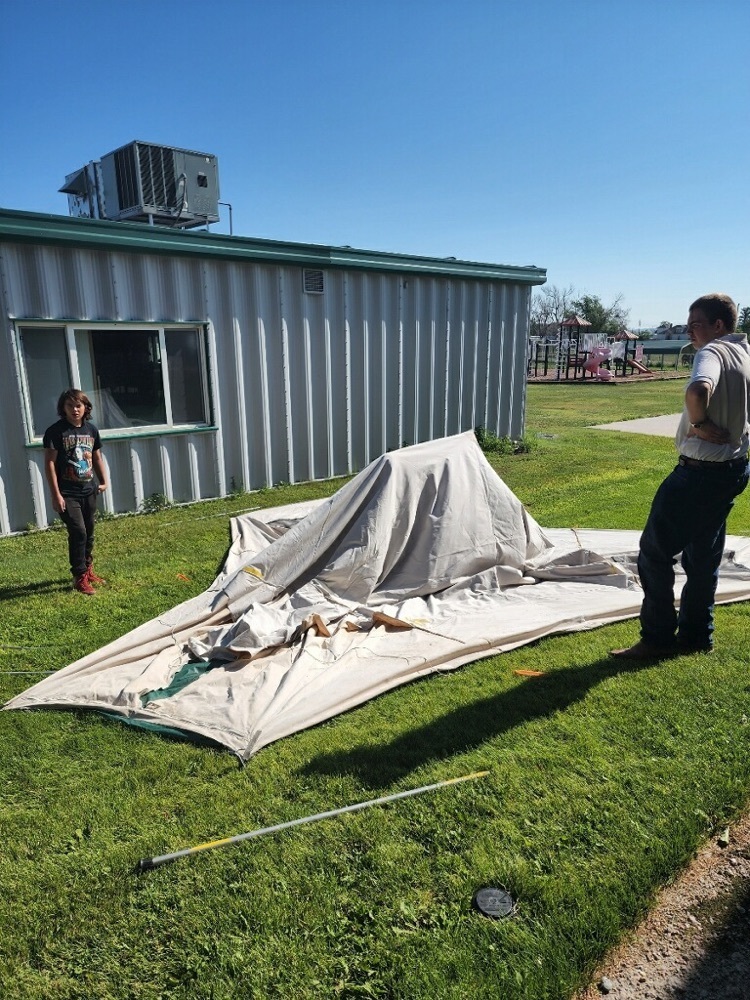 day 2 Jumpstart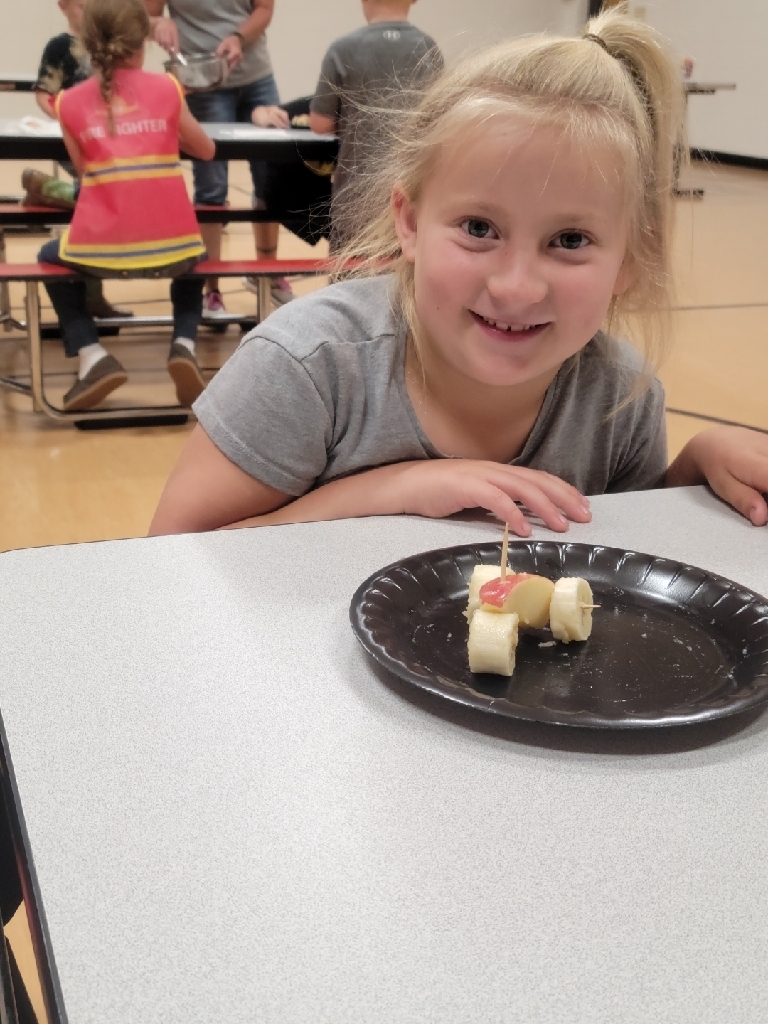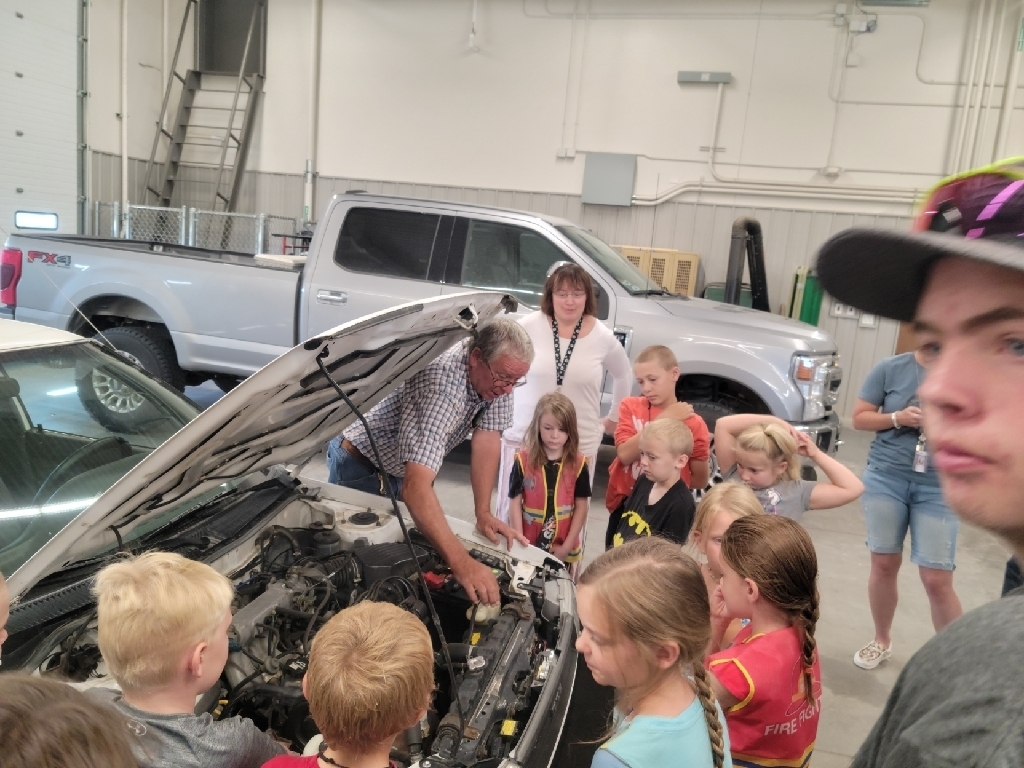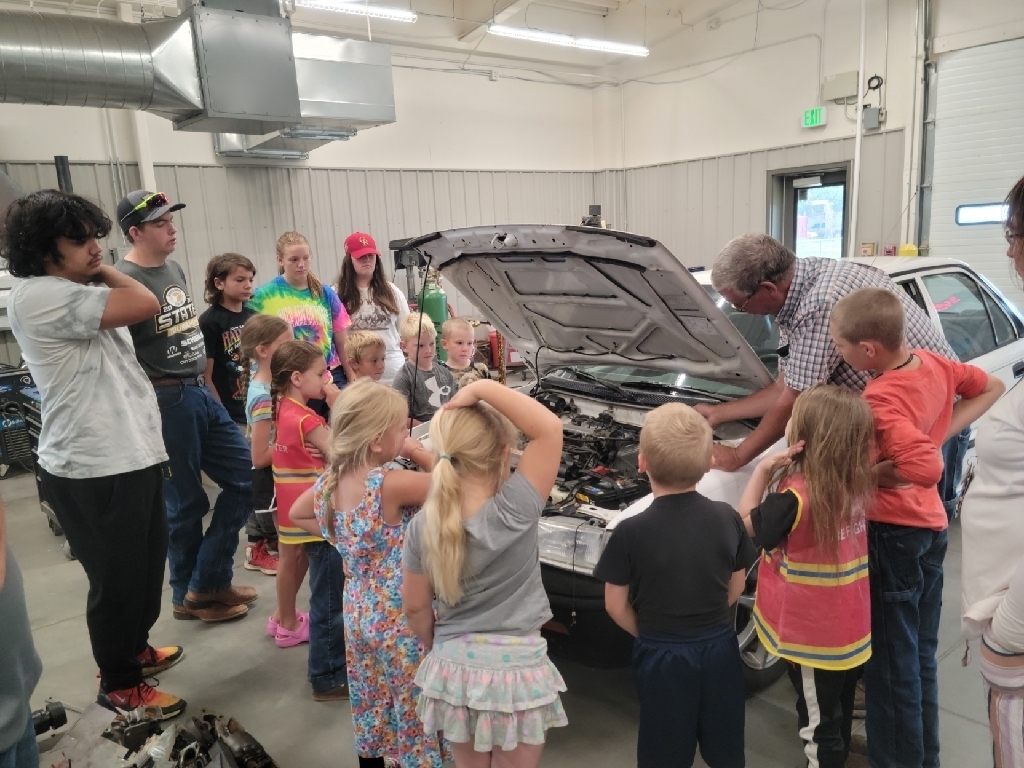 Jumpstart day 2 elementary kids with bubbles that they made.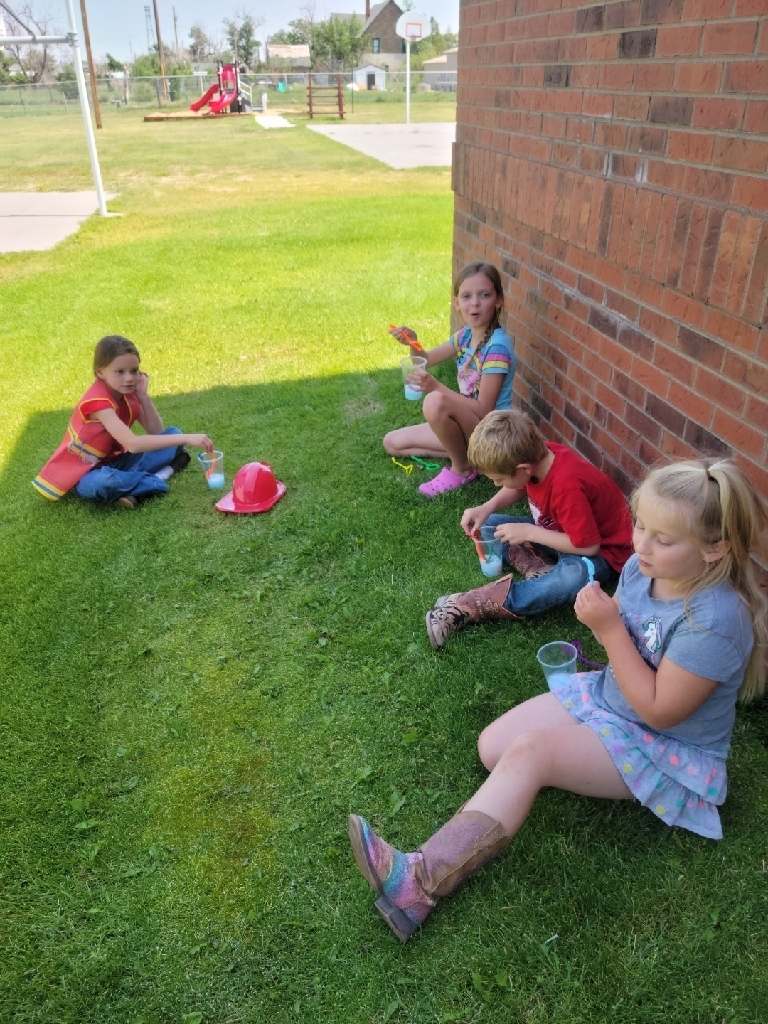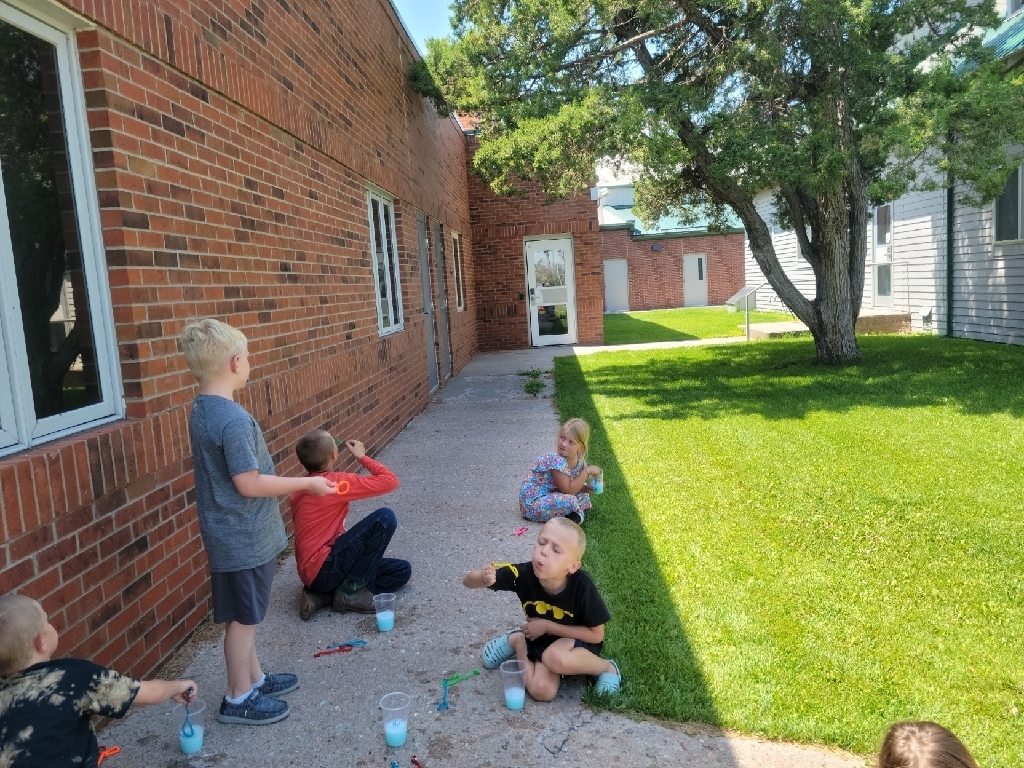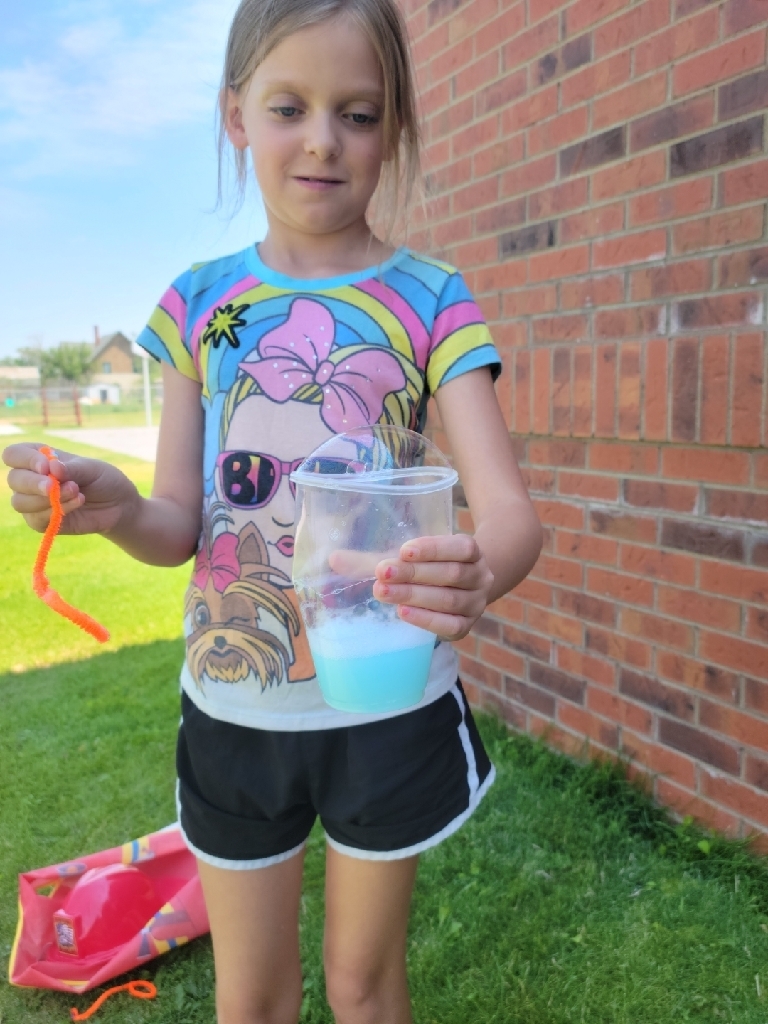 The HS'ers projects with their polyurethane foam and new battery packs!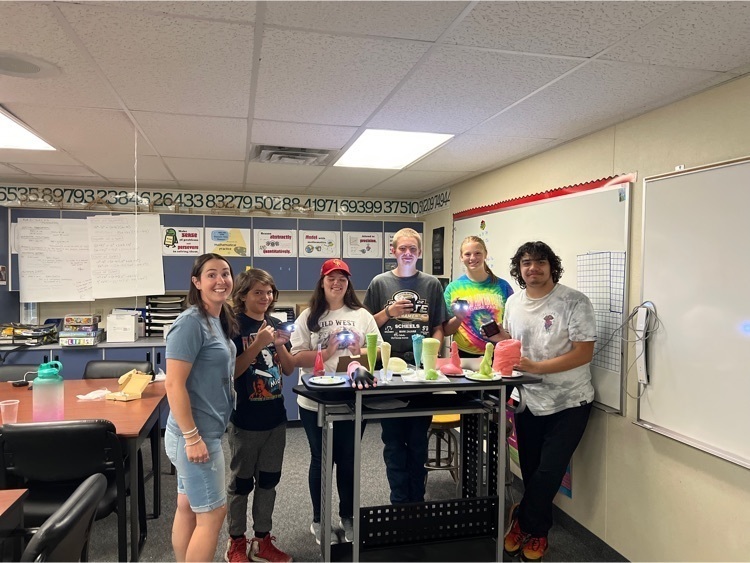 Day 2 PM of Jumpstart: FUN playing with polyurethane foam! We made crazy shapes out of cups, gloves, and anything we could find!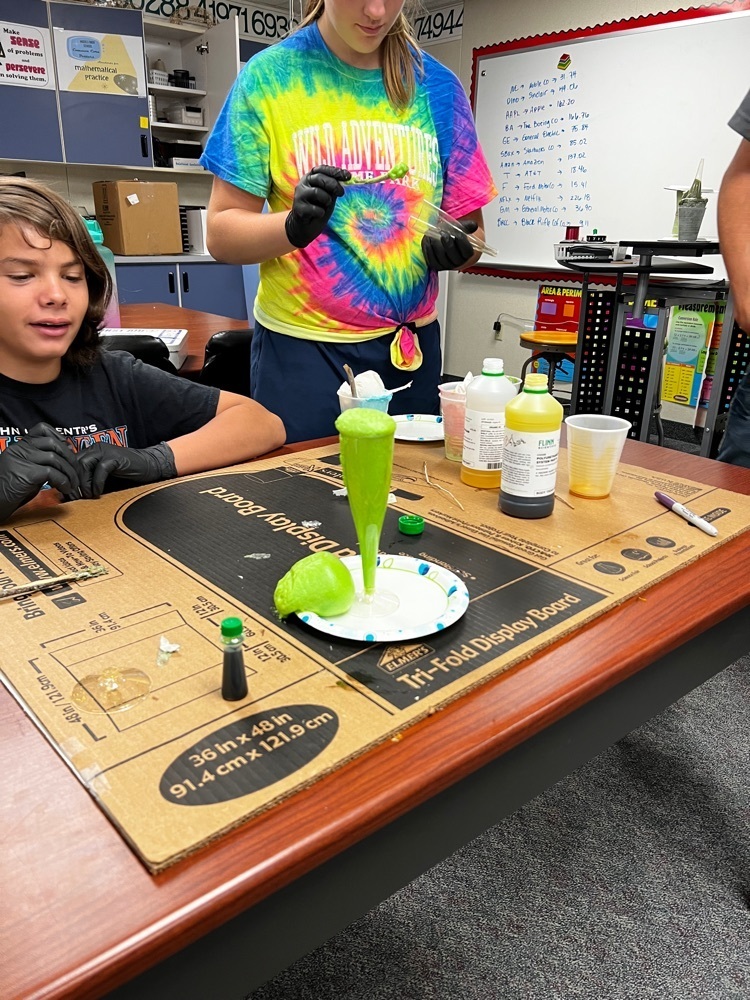 Day 2 of Jumpstart: vehicle safety and knowledge! The high schoolers had to find the "equipment" to change a tire on an older car & a new truck! It took a bit to find the jack system on the pickup! It was a learning experience & quite fun too!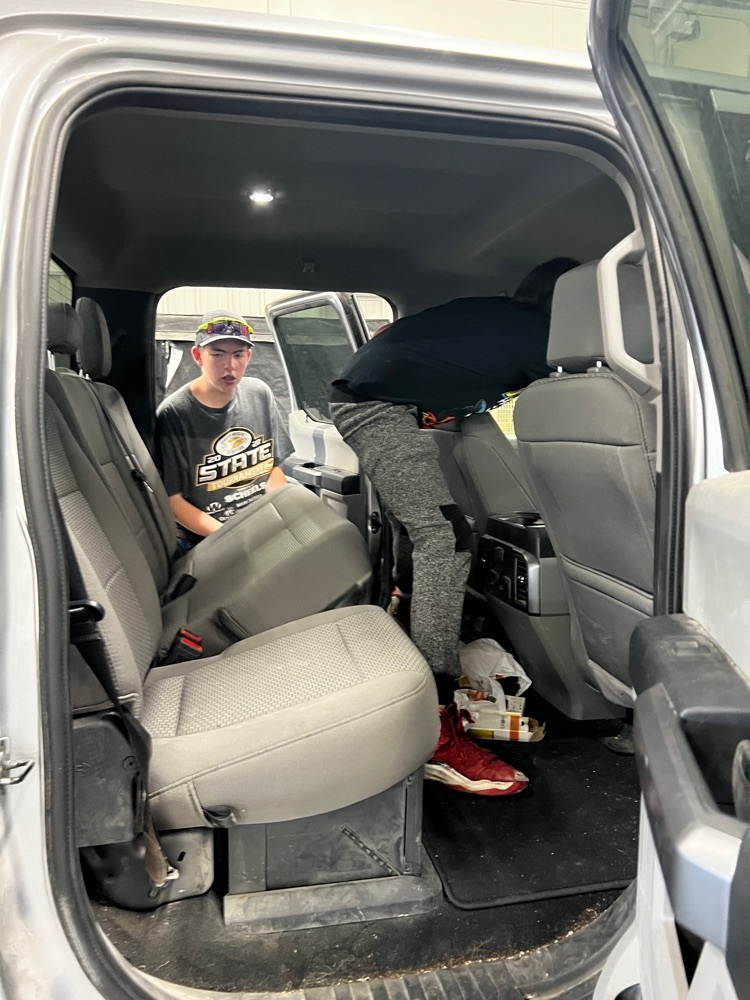 What a great first day of Jumpstart! First Aid safety (with their own kits!), stock market info, and games!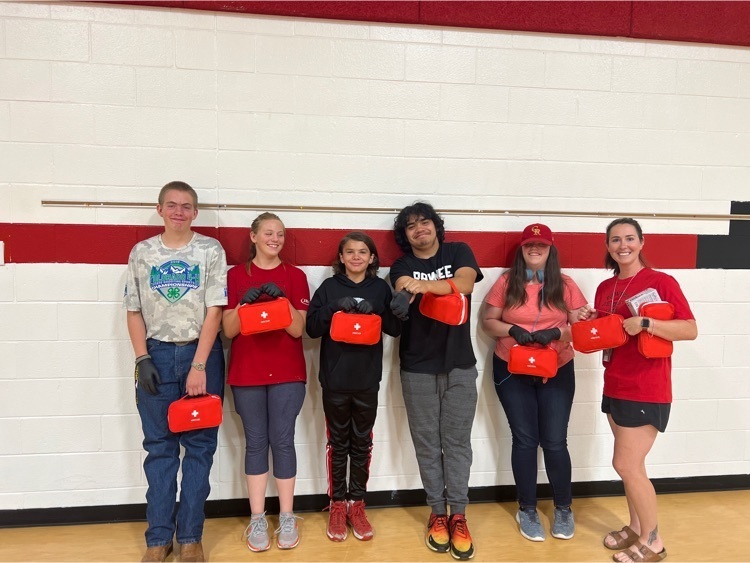 Learning first aid with Ed Girmus on our first day of Jumpstart.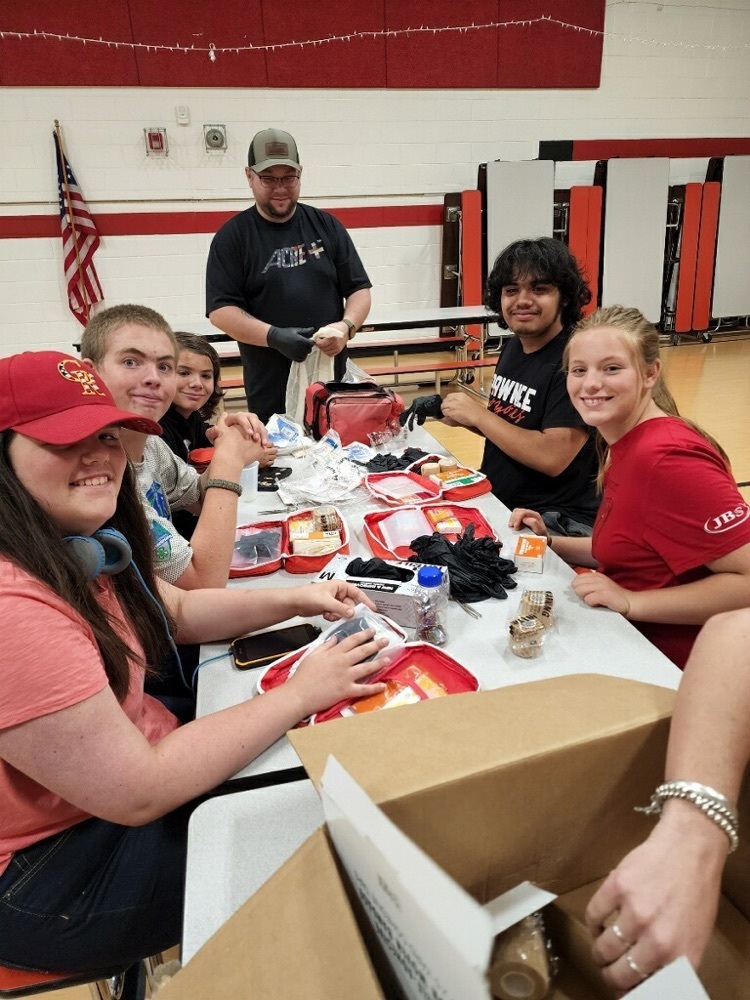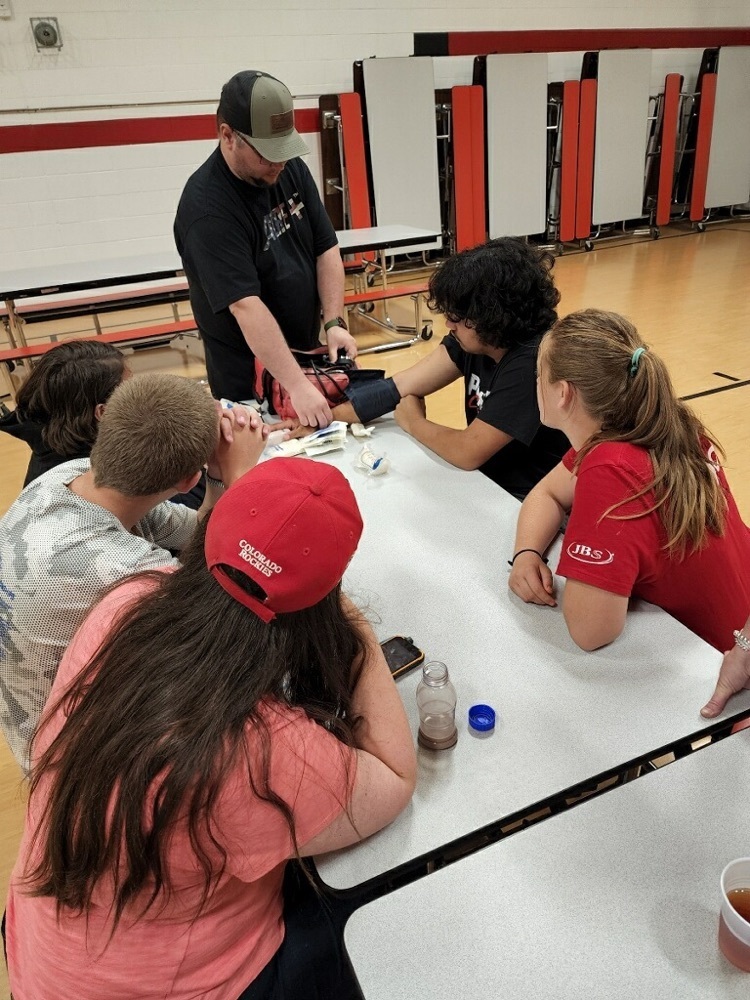 2nd - 4th graders putting out a number fire. They had to find an odd or even number!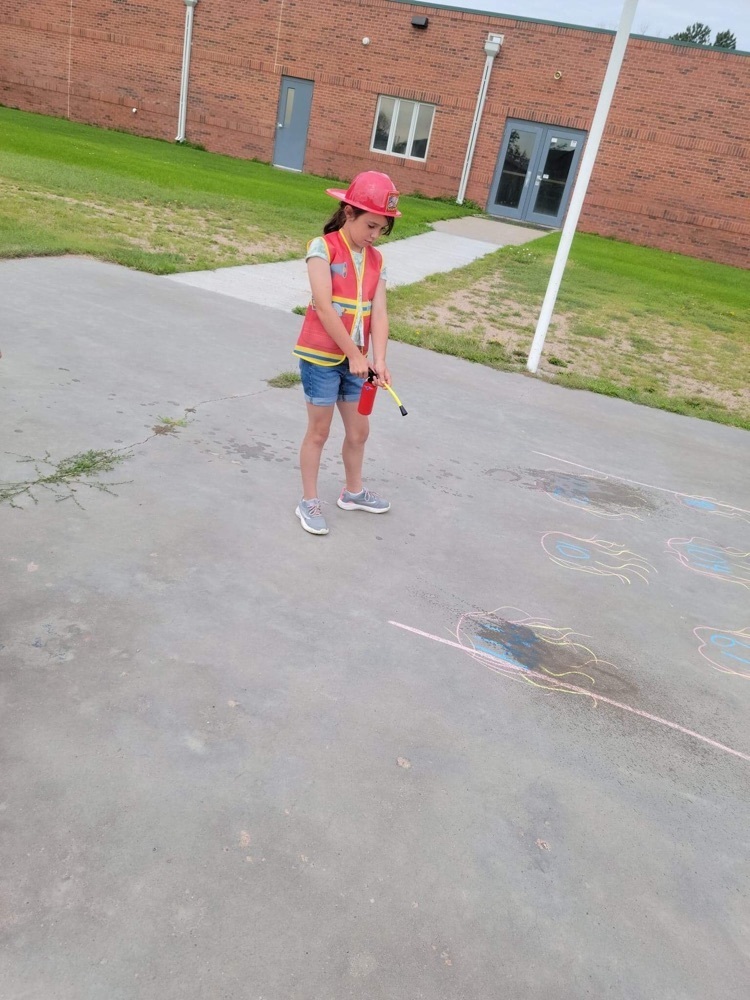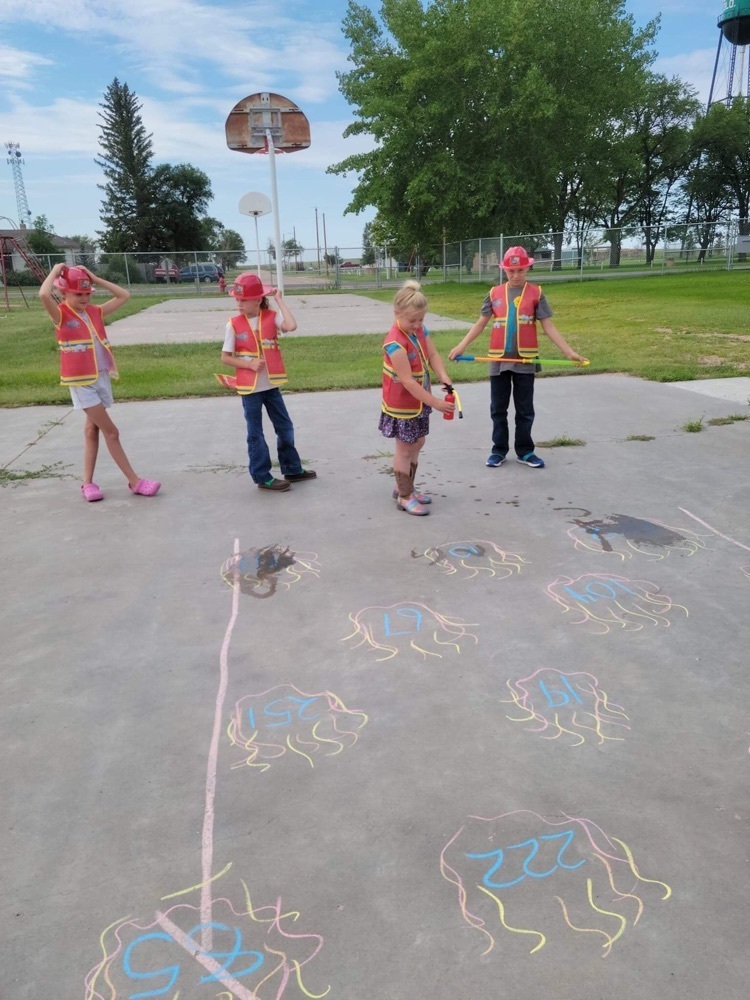 Elementary crew in their fire gear! 1st graders put out a fire by finding the shape like a circle or square!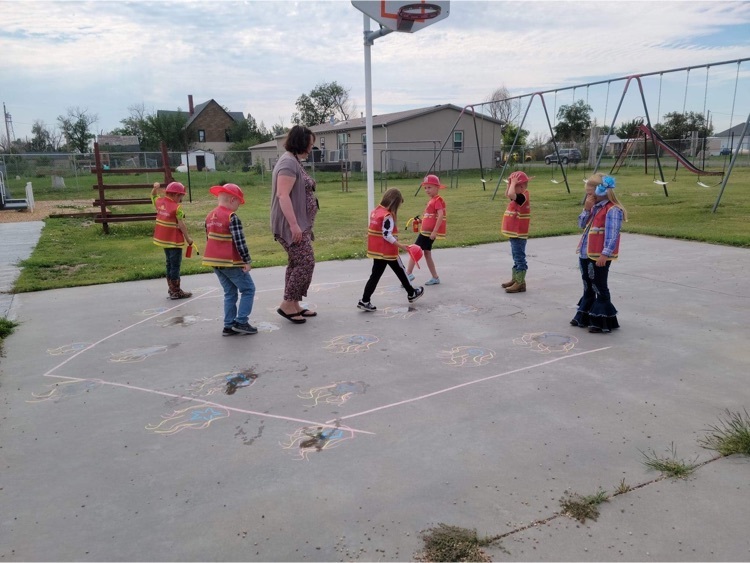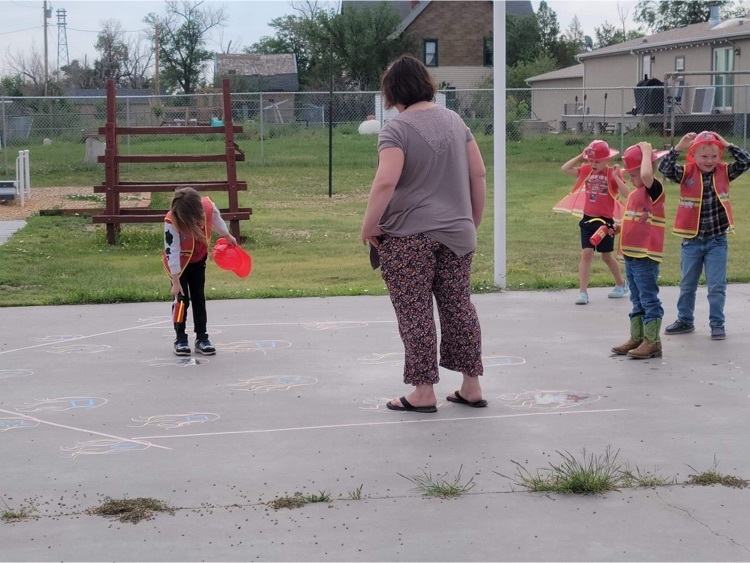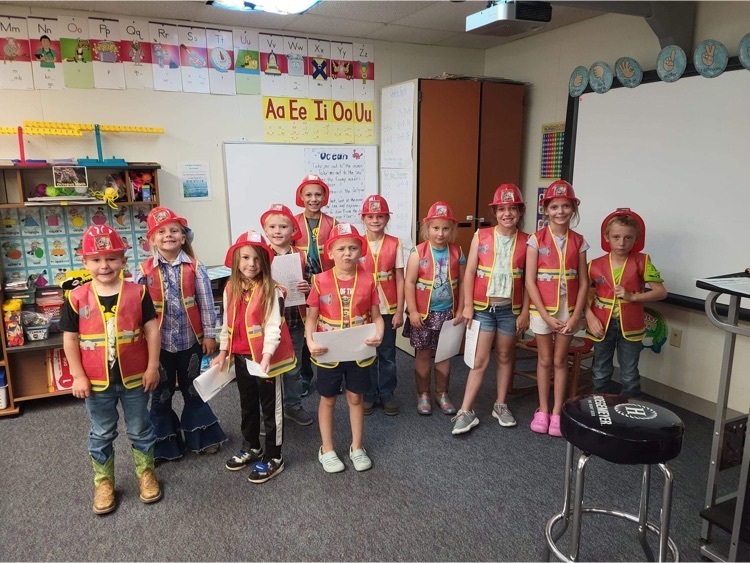 Jumpstart breakfast! Kids thought it was amazing! Thanks to the cooks!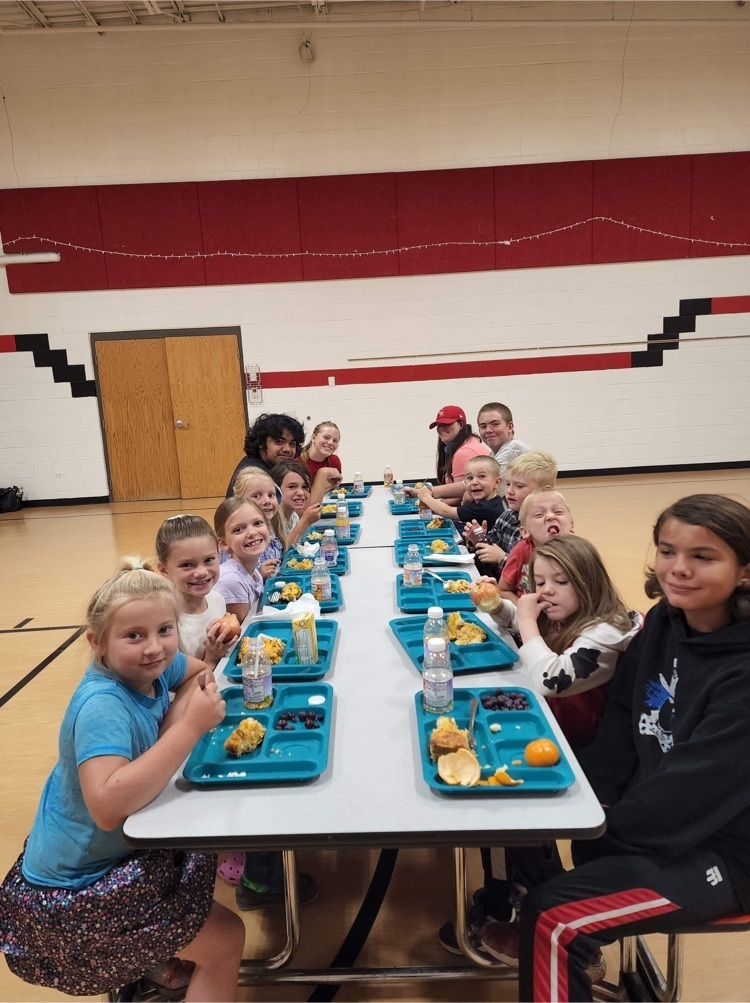 Jumpstart RSVP deadline for participation is tomorrow! If you have not contacted the teachers please don't forget! It is going to be great, Thanks!

Pork for Sale - The Class of 2025 is selling Jalapeno Brats, Breakfast, and Italian Sausage. 1 pound packages for $5.00. If interested contact Donald Johnston, Cash Haun, Daniel Trujillo, or Sarah Sparks at 970-895-2222.
RSVP for the Jumpstart Program is available by email to cgirmus@pawneeschool .org, or
lburke@pawneeschool.org
, or contacting the office at 970-895-2222. RSVP for your students would be appreciated by this Thursday for planning purposes!