Pawnee Butte Exploration!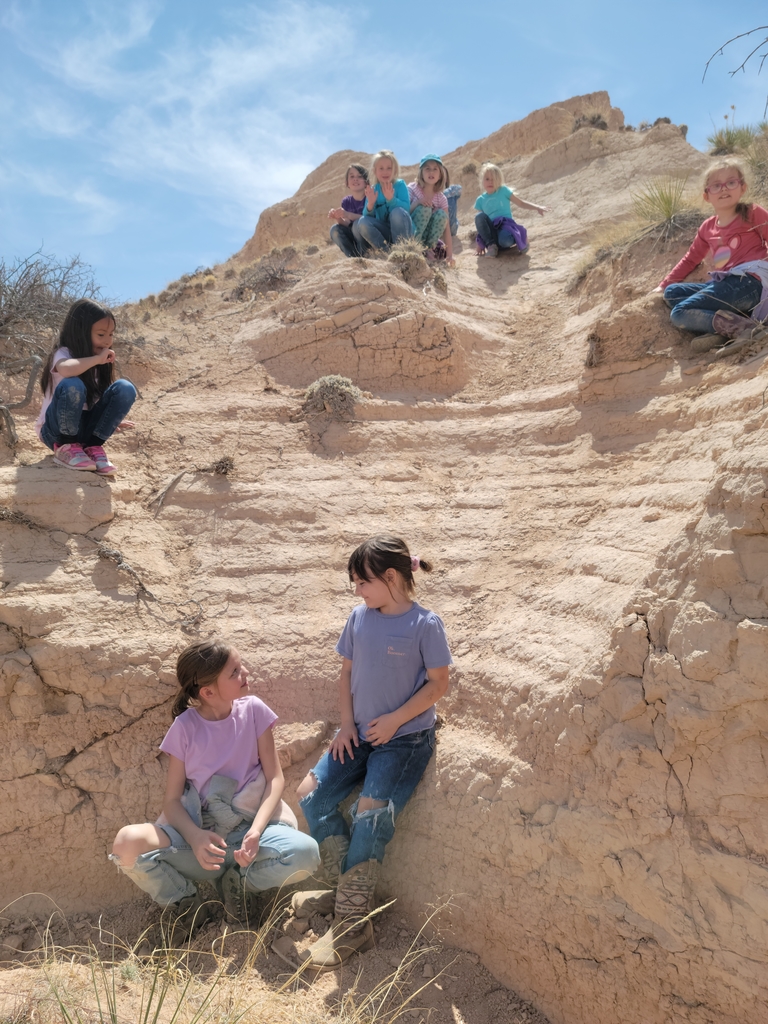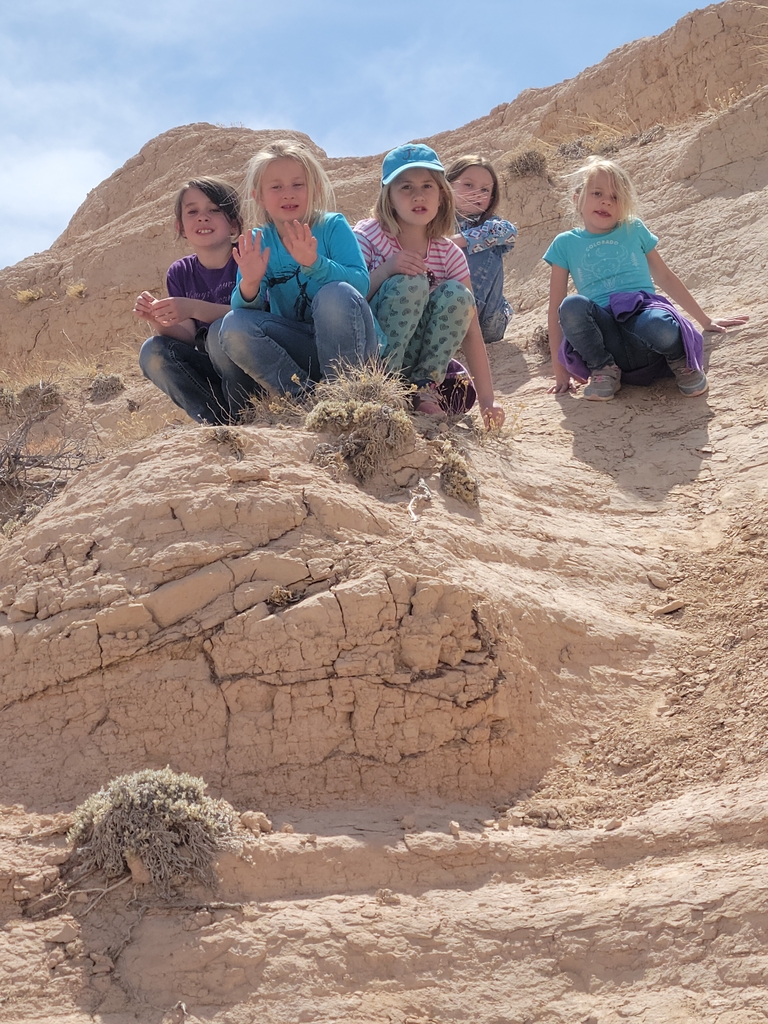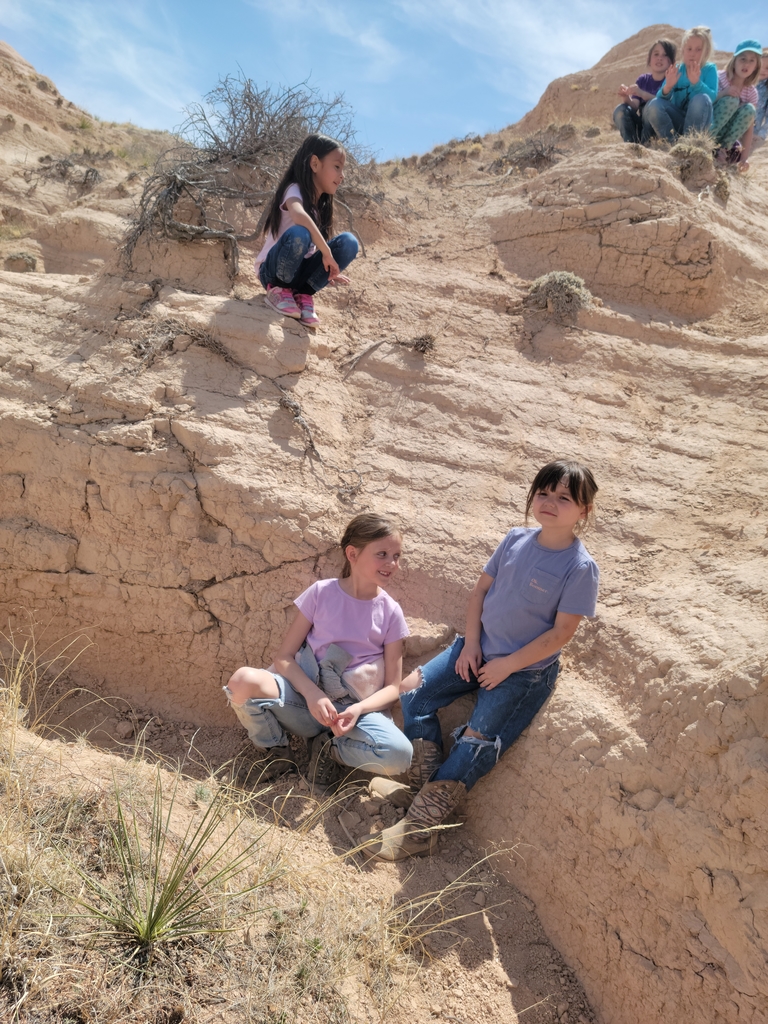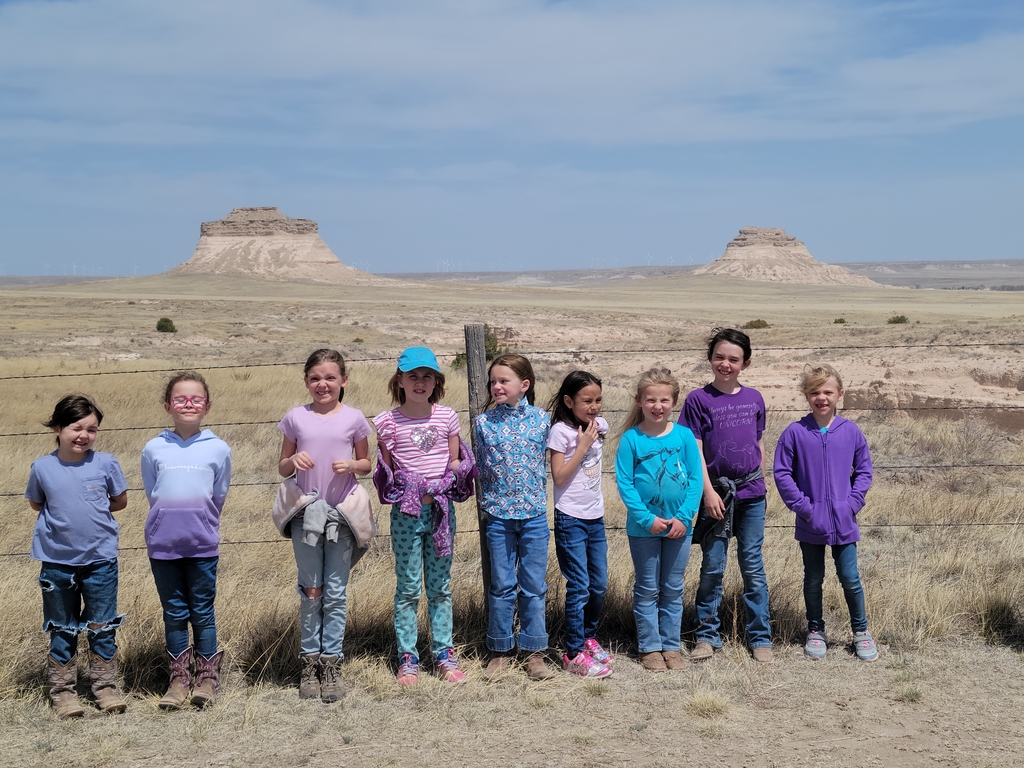 Here's a shot from yesterday's 6th grade music class! Students are marking everything they need to know about their twice-weekly sight-reading challenge before trying to play it together. (They nailed it!)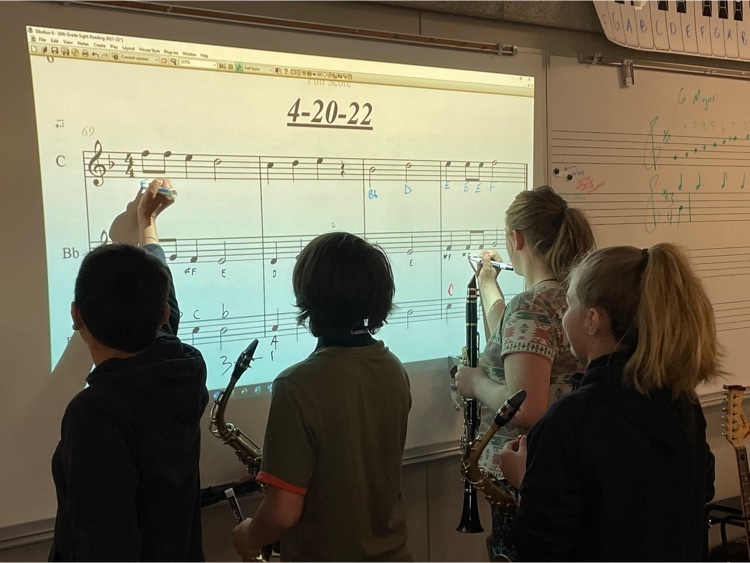 Preschoolers -2nd Grade got to meet Sahel the Tortoise on their field trip to the Zoo in Scottsbluff, Ne!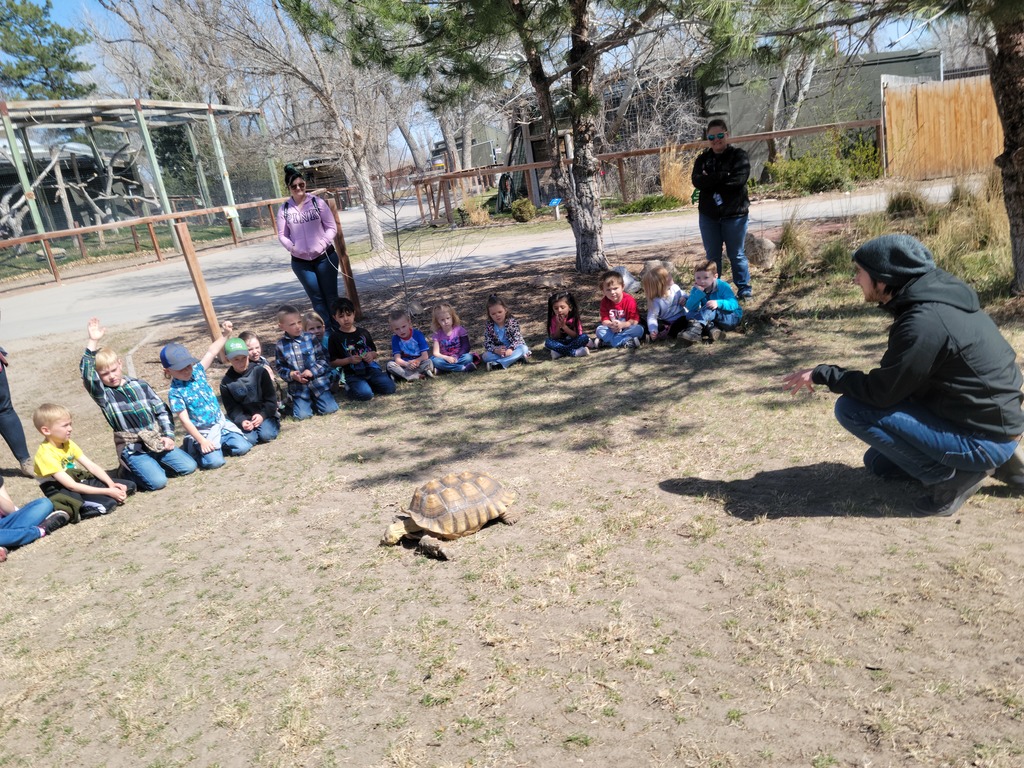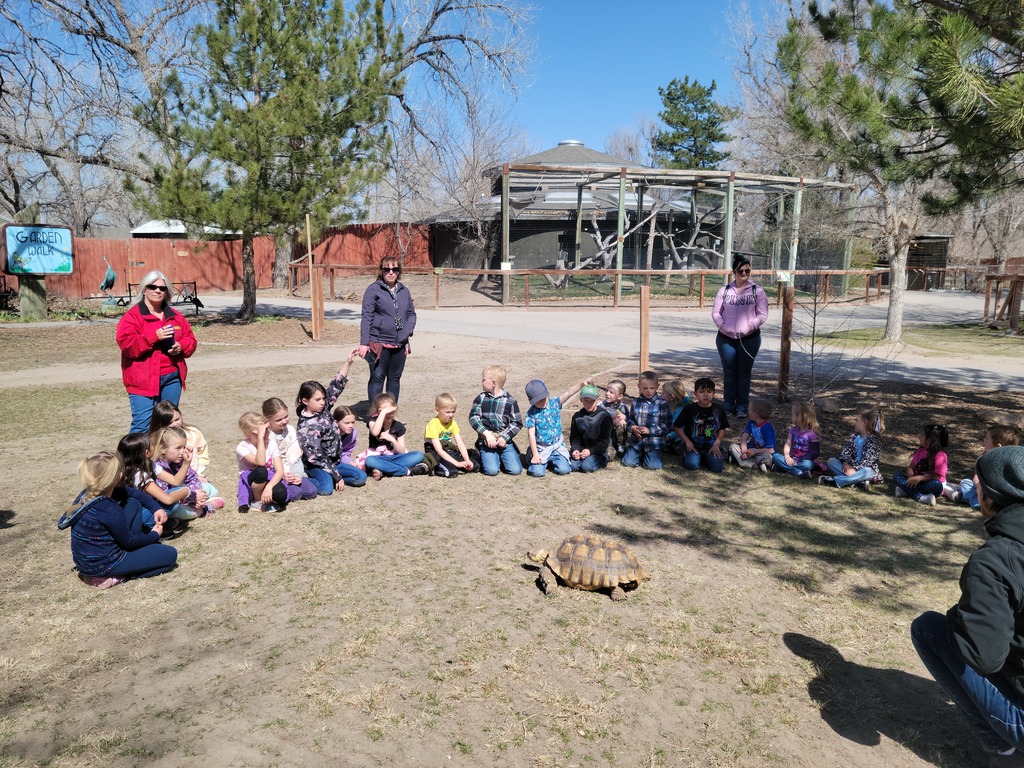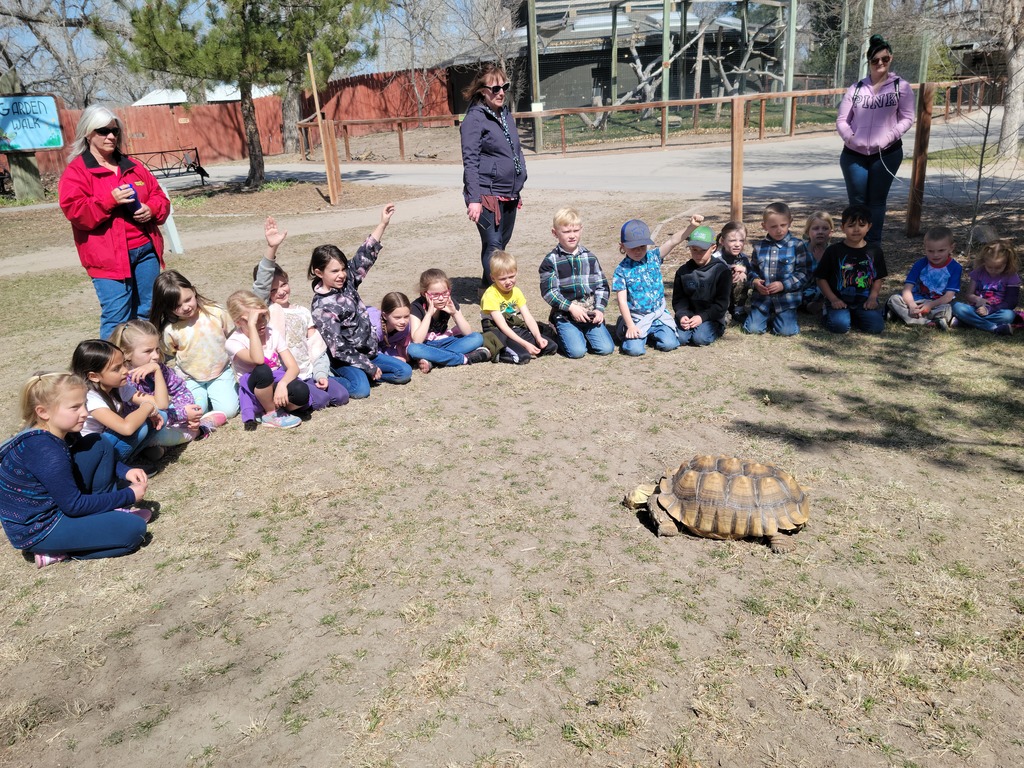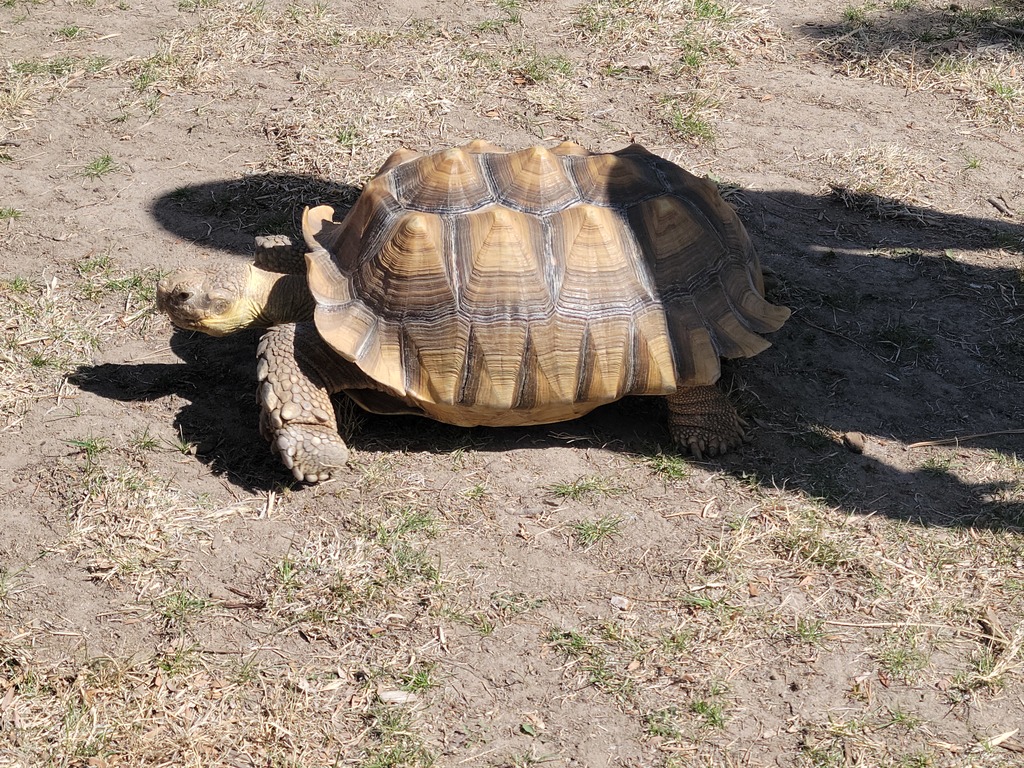 Fun at the zoo!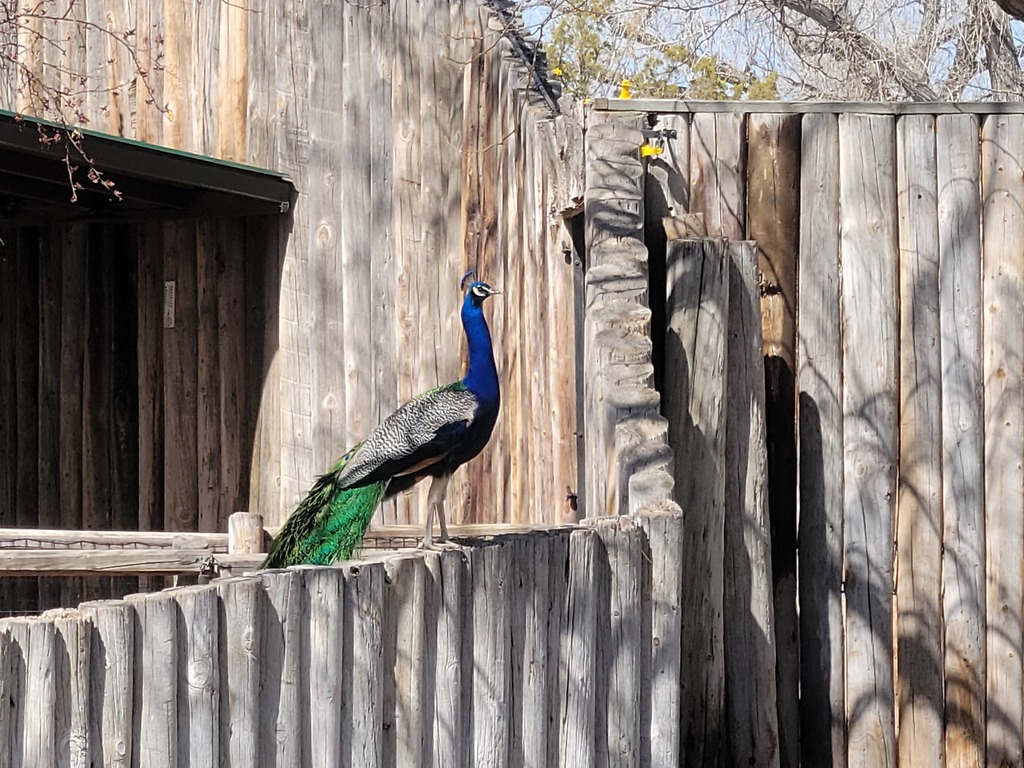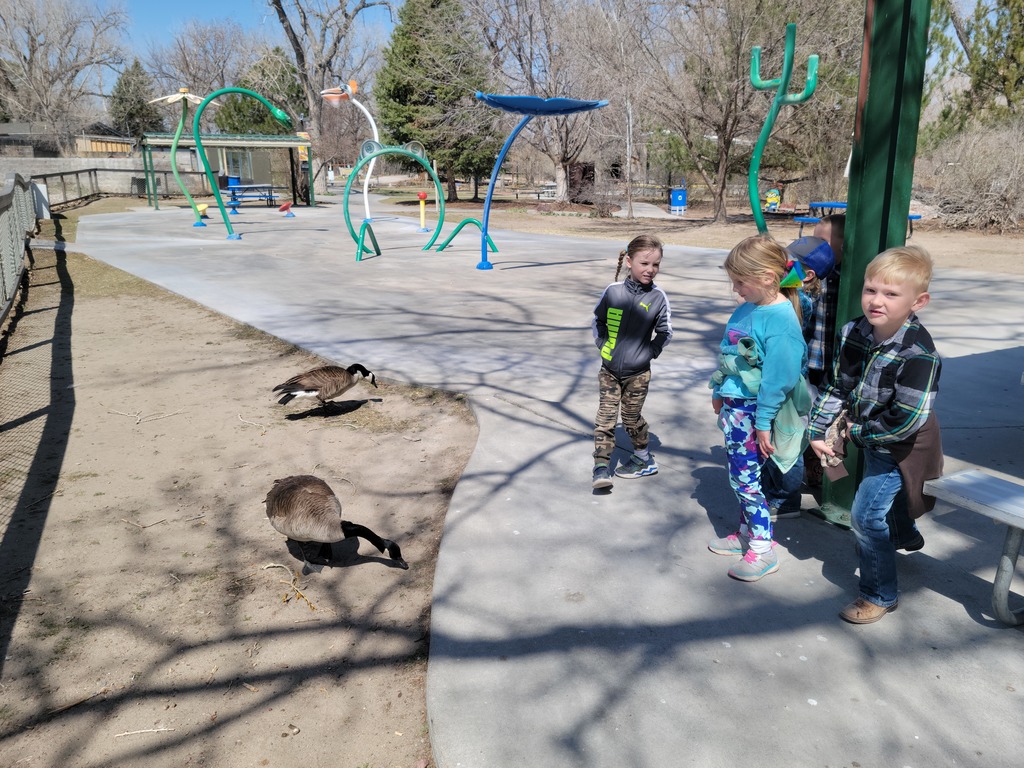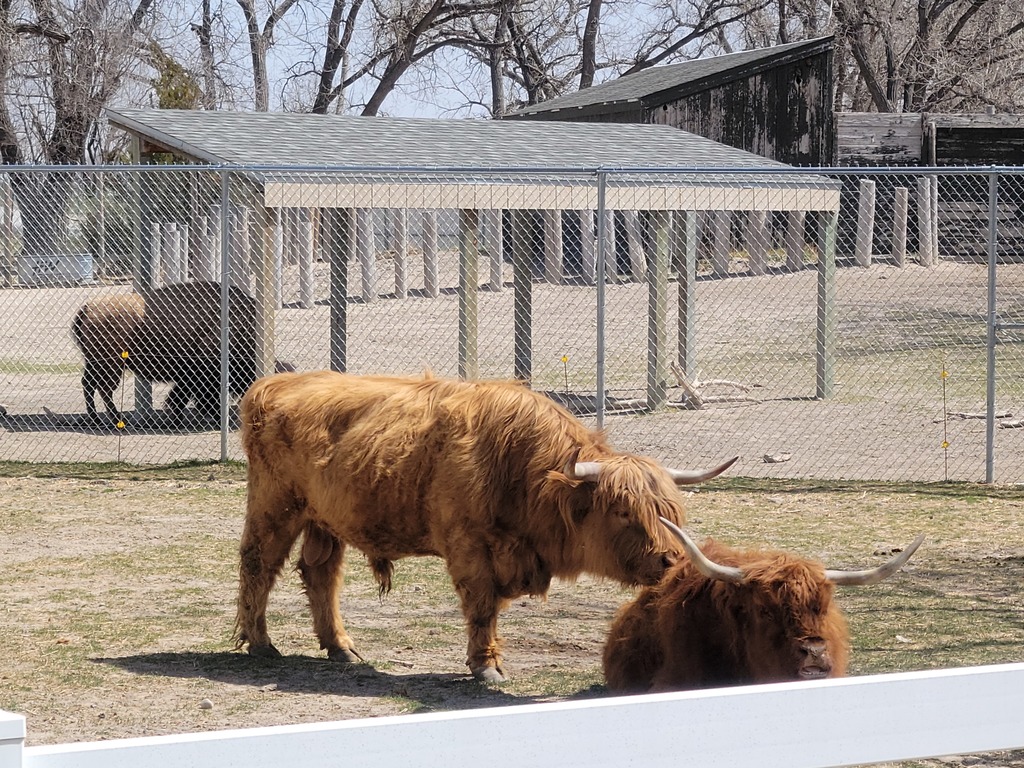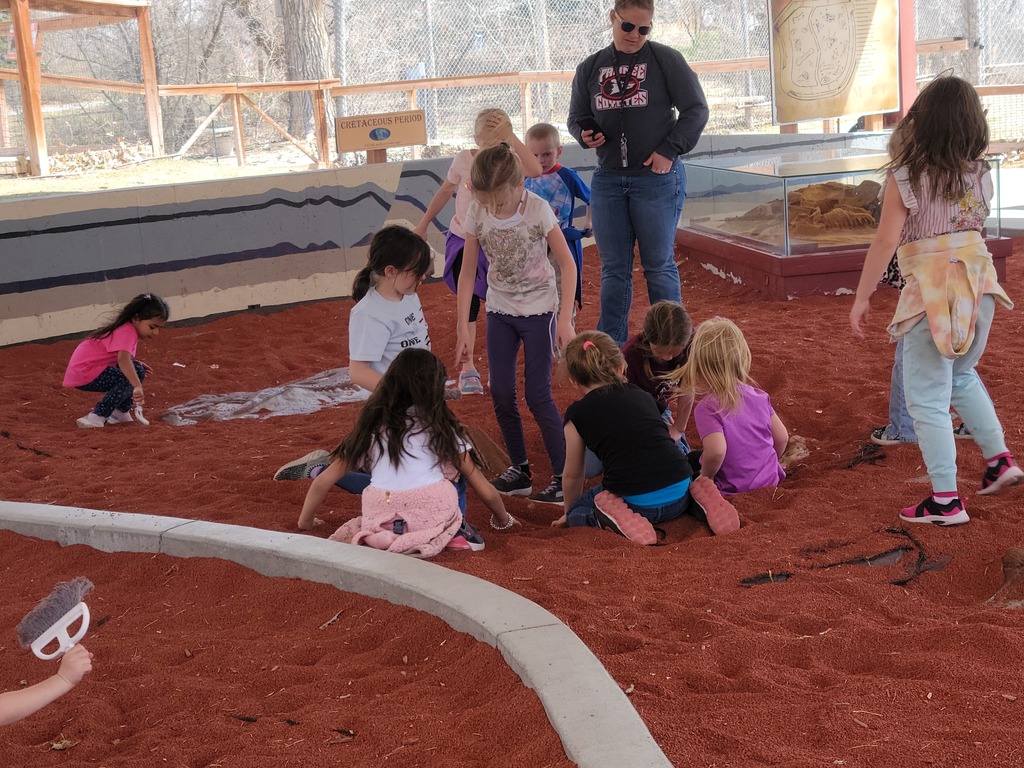 1st & 2nd Graders plants are growing!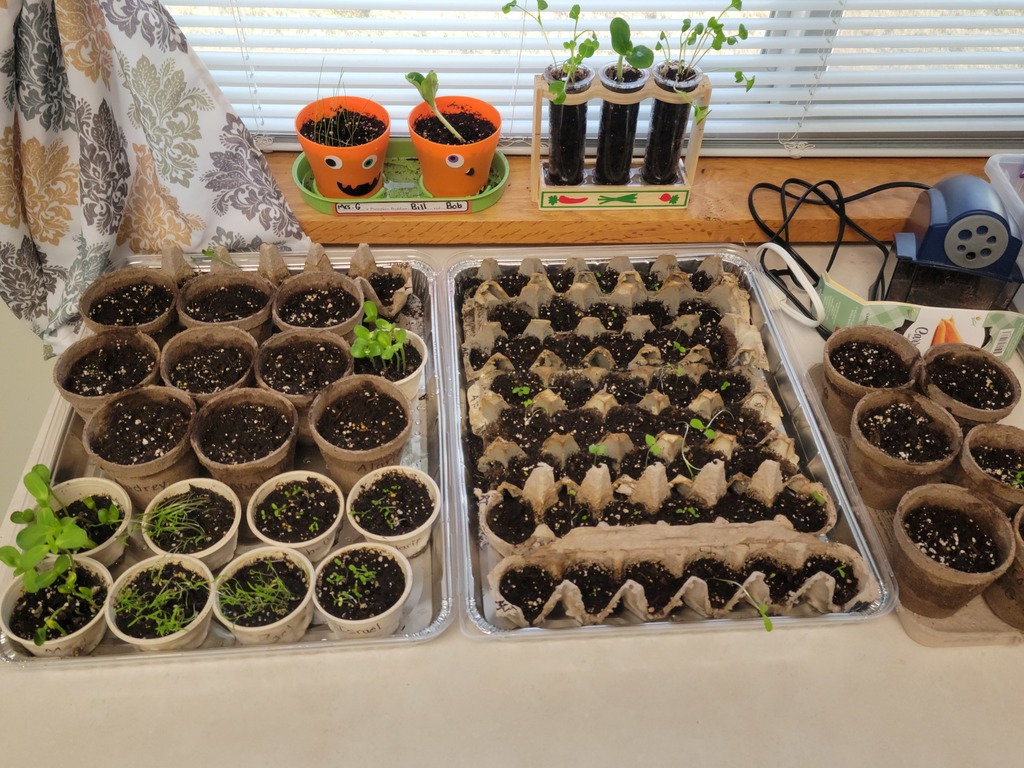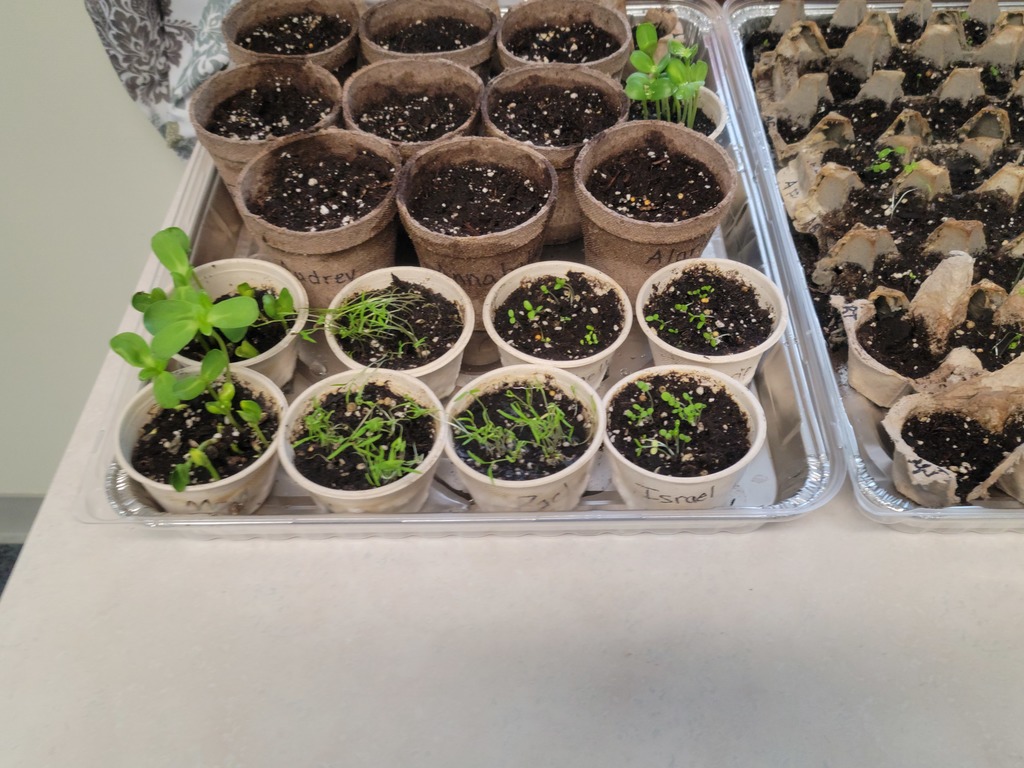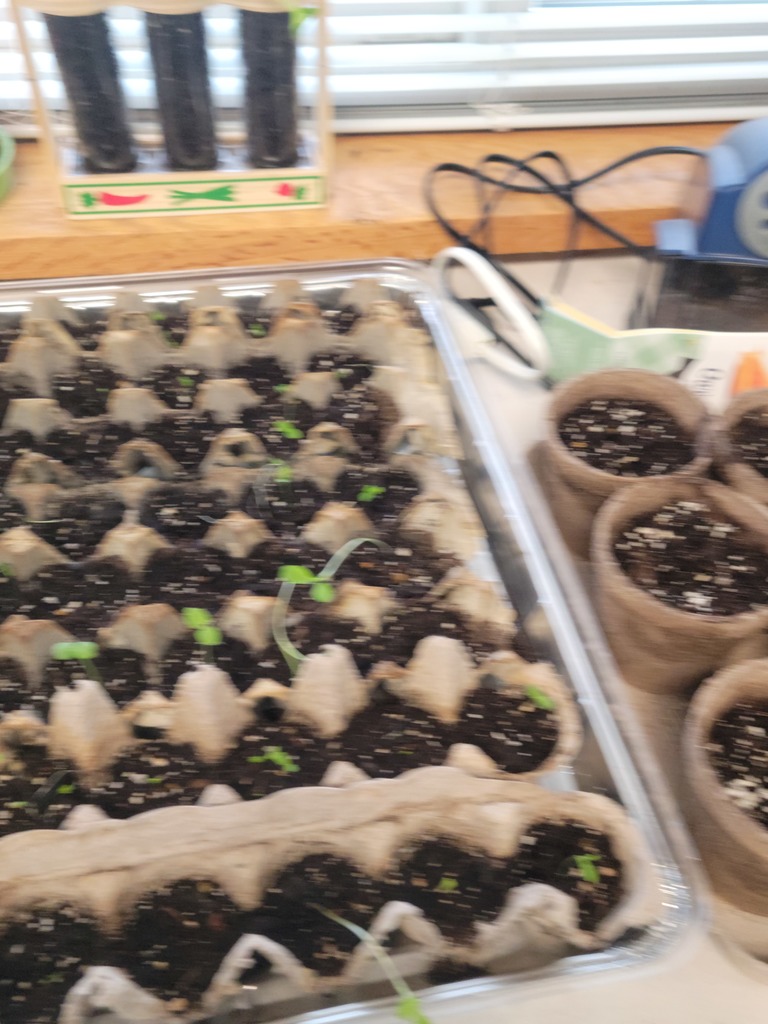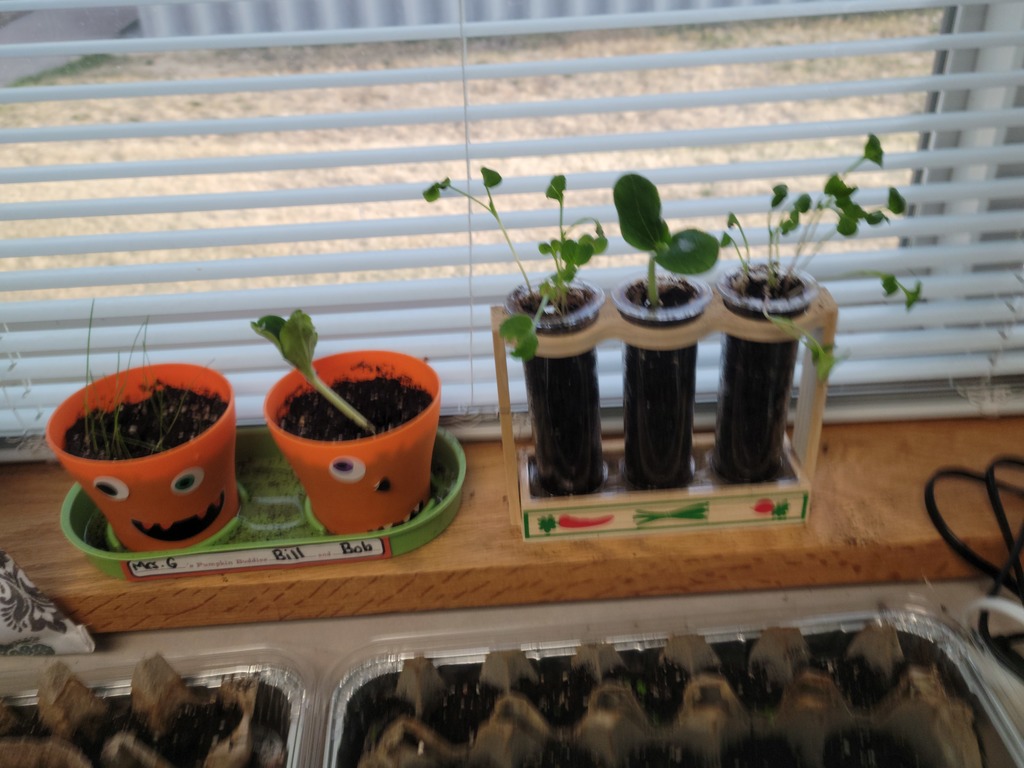 The preschool had so much fun at the zoo last week. We got to meet a tortoise named Sahell, dig for dinosaur bones, and see tons of cool animals!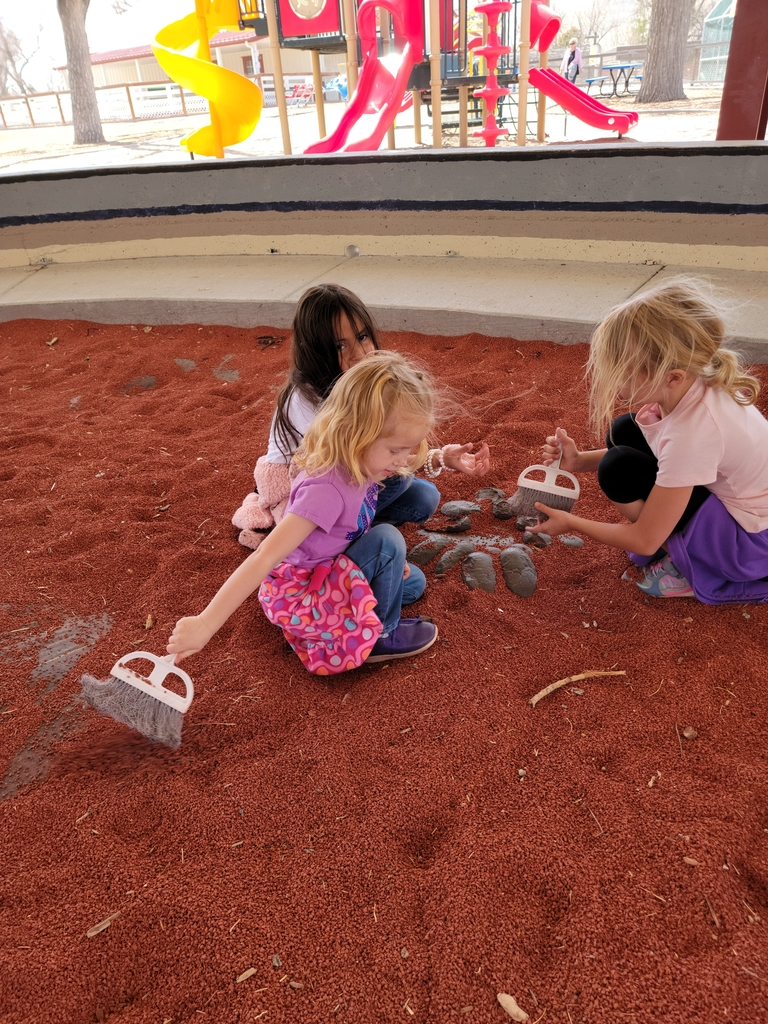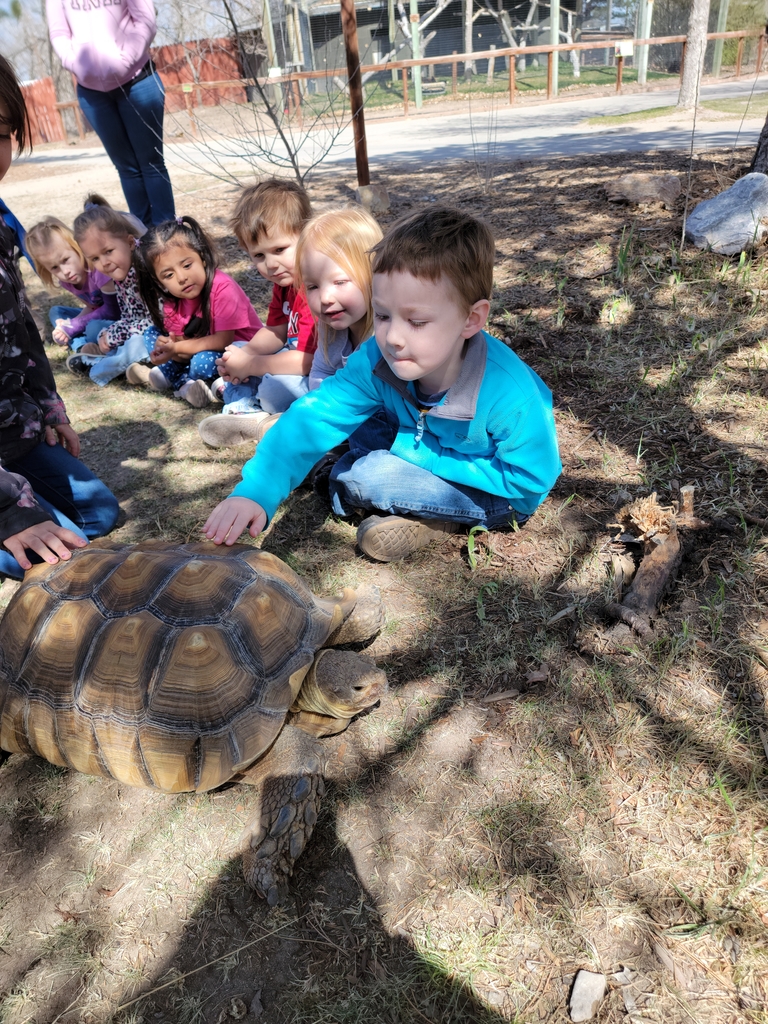 1st and 2nd Graders having fun hunting Easter Eggs!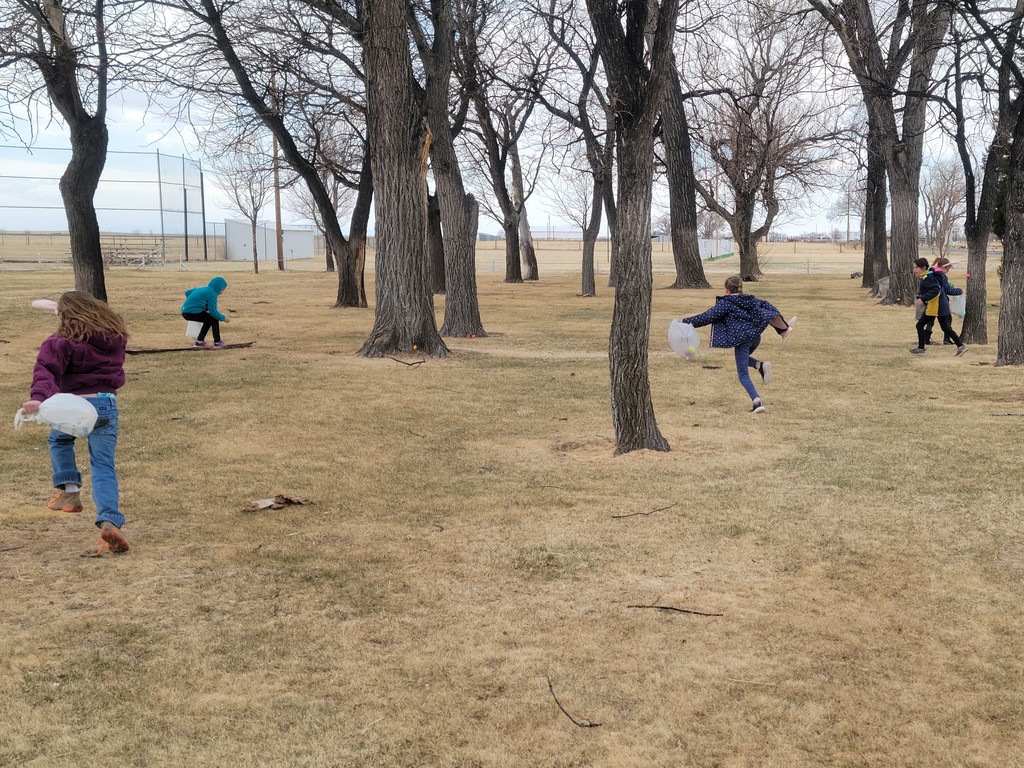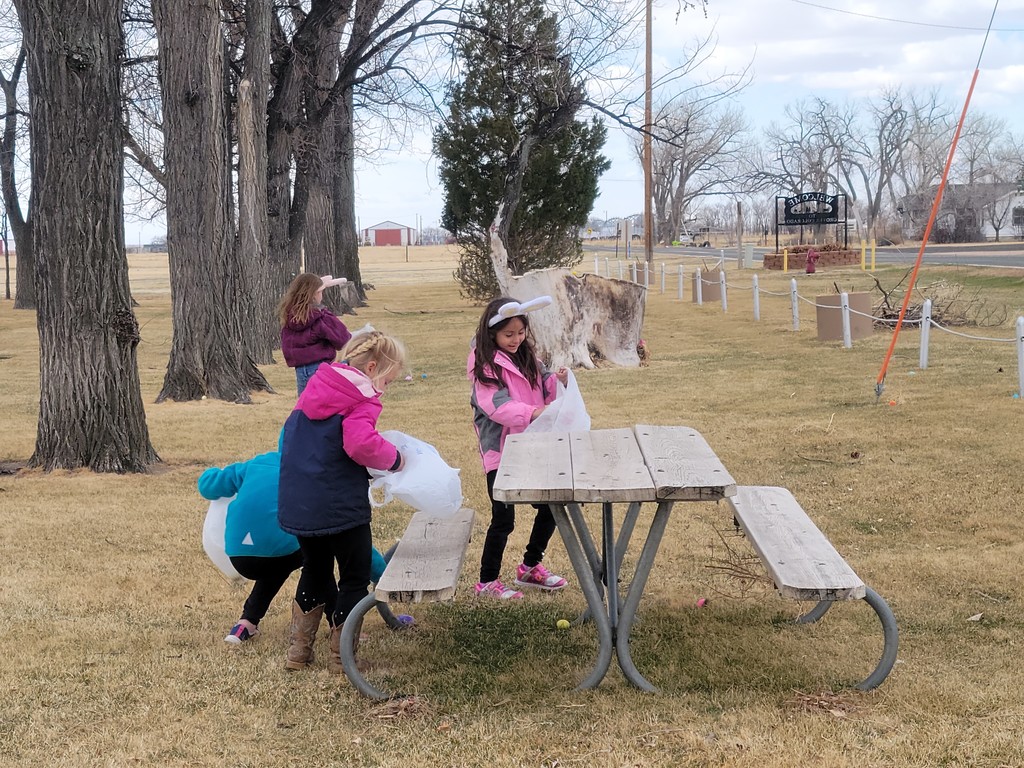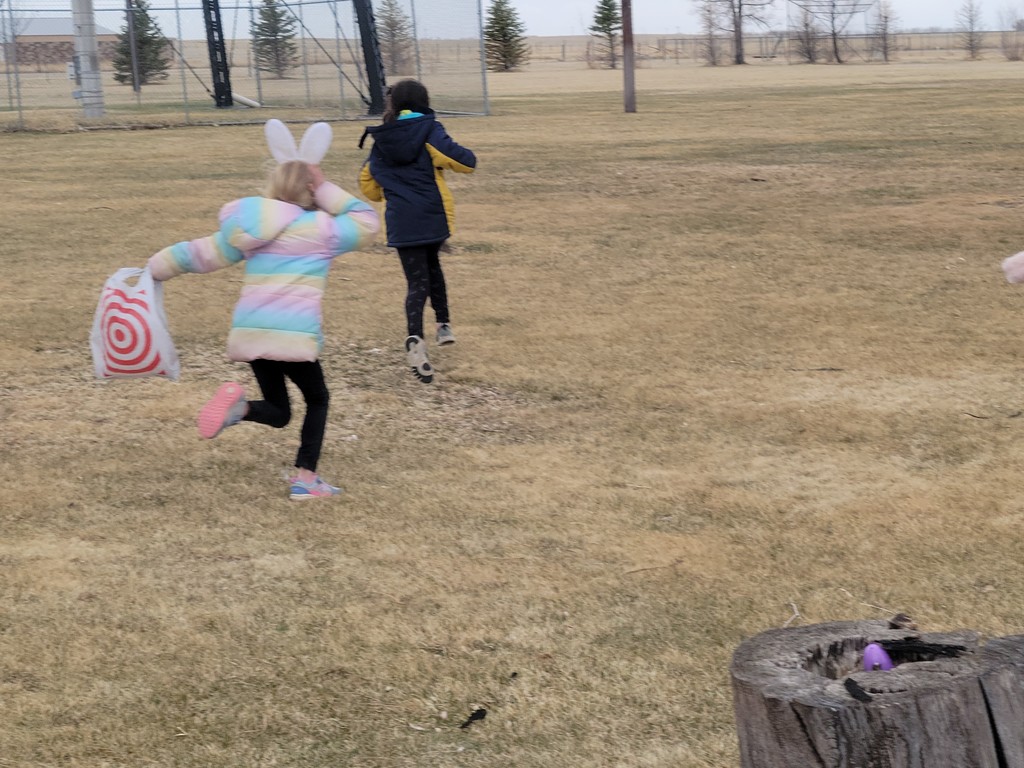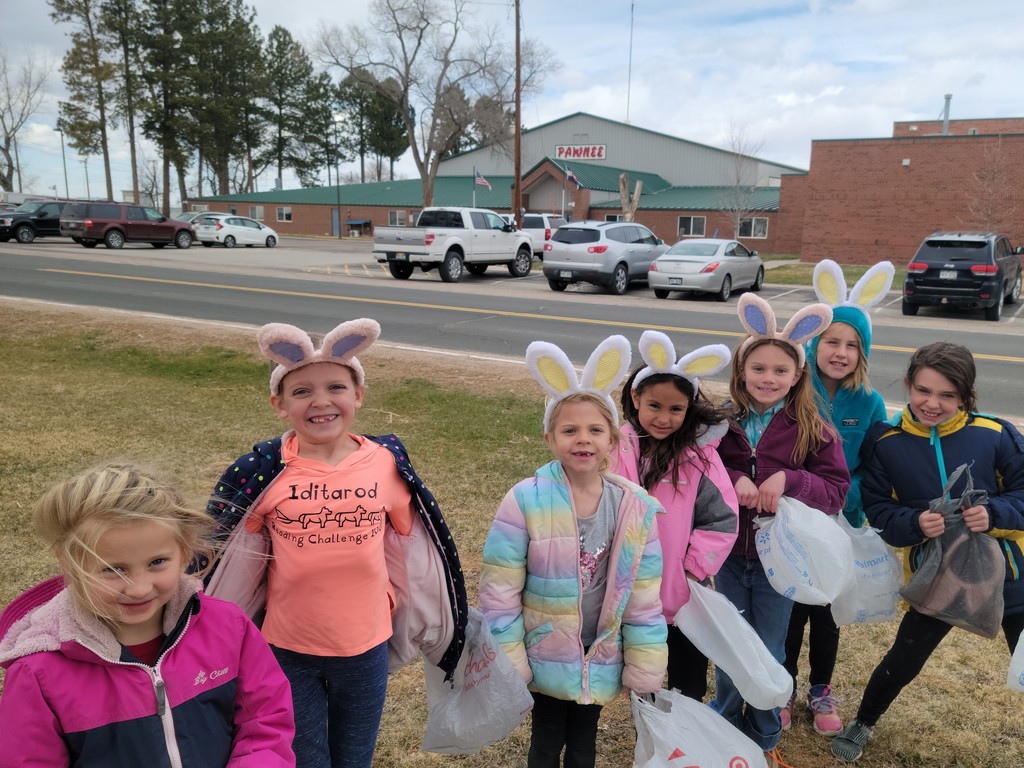 5th and 6th Graders having fun hiding Easter Eggs for the 1st and 2nd Graders!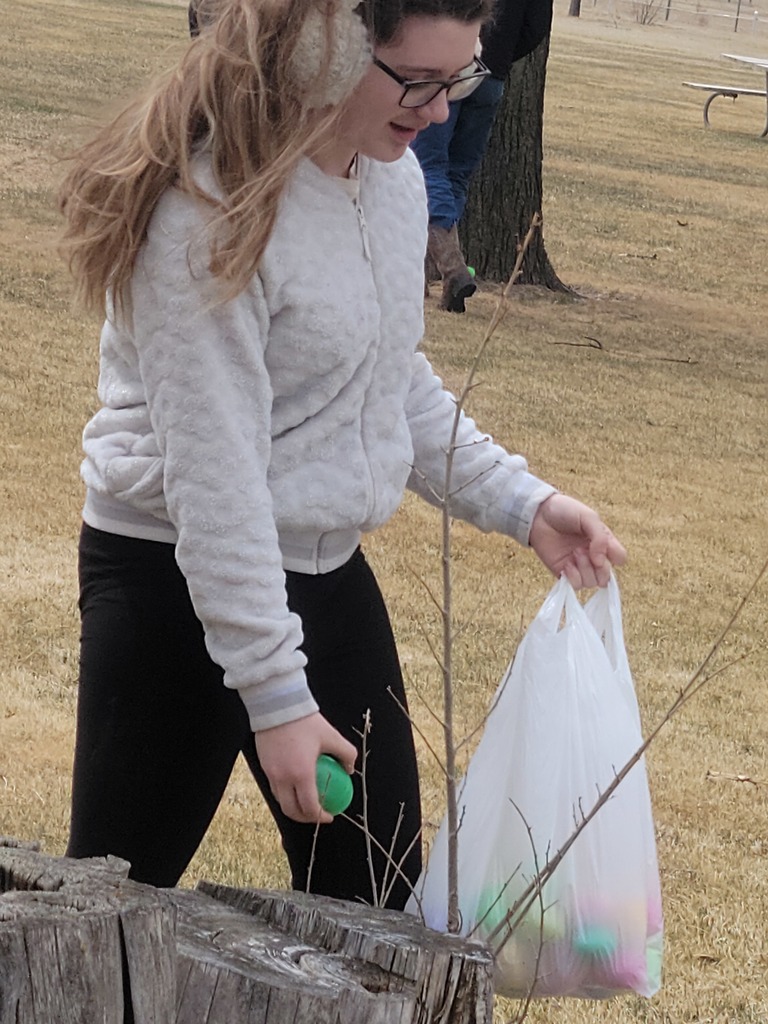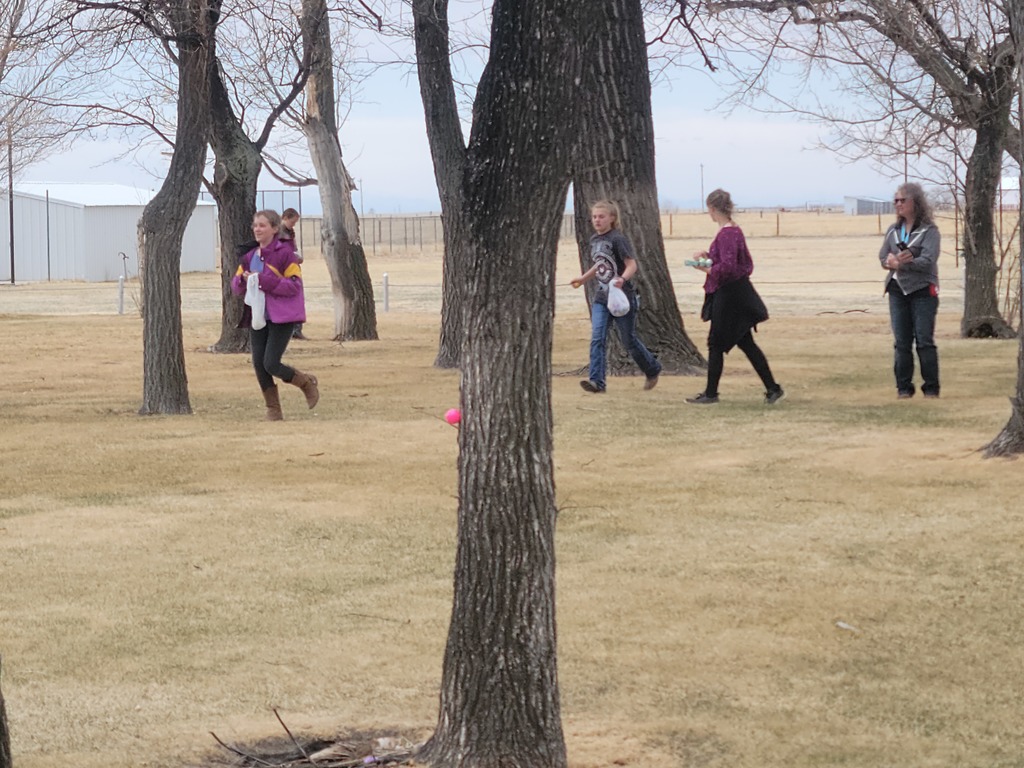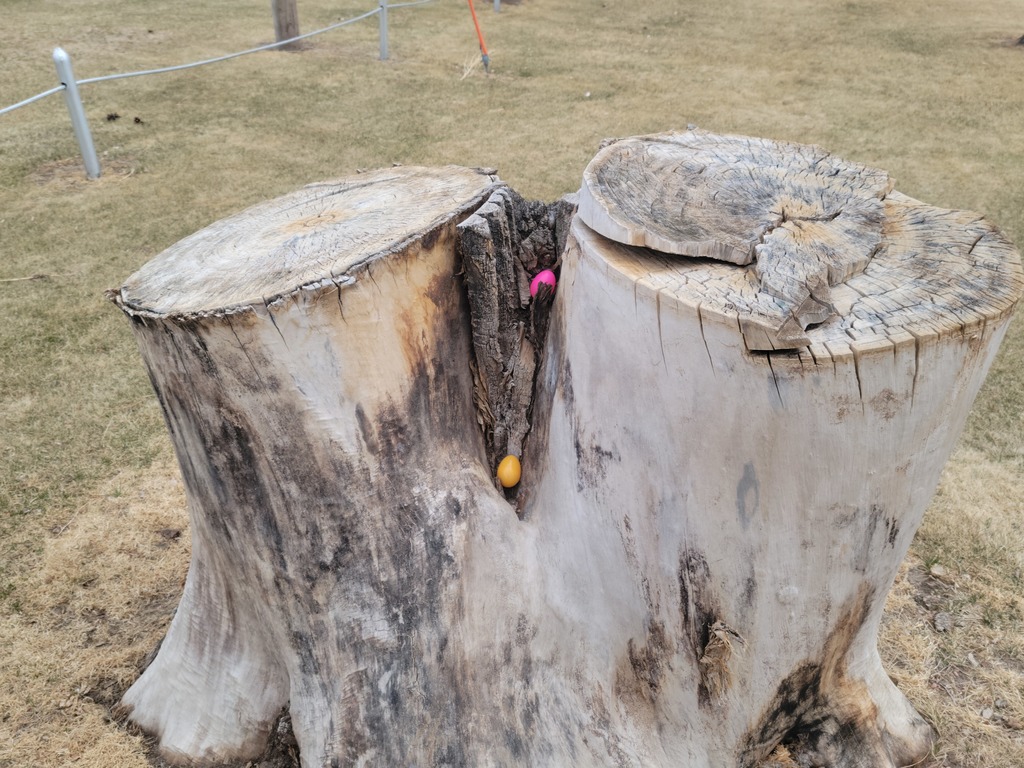 Clay Target Team practice is canceled today 4/12 for wind and cold. The next practice will be Thursday after school.

High School Track meet on April 14, 2022, at Burns and High School Track meet on April 20, 2022, at Ault has been canceled.

We will be having a paper airplane flying contest on April 28th at 3:00 on the football field. Students can bring airplanes from home and compete for prizes in several divisions! Parents are encouraged to come and cheer for their students.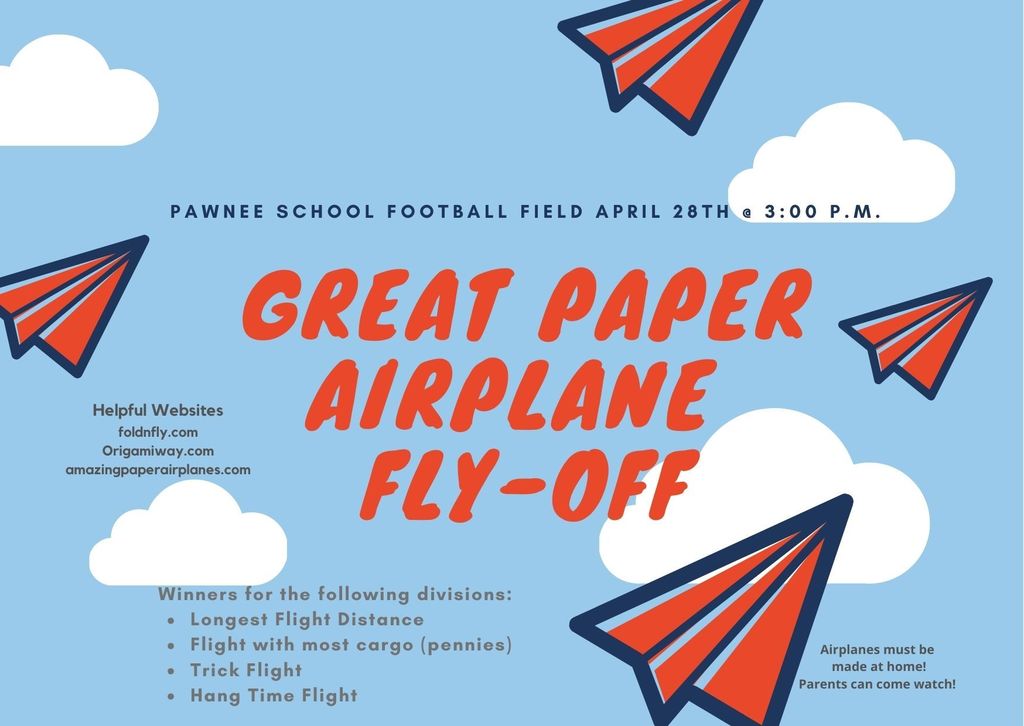 1st and 2nd graders planting seeds. We also planted seeds in our special root-view system so they can see how fast roots grow!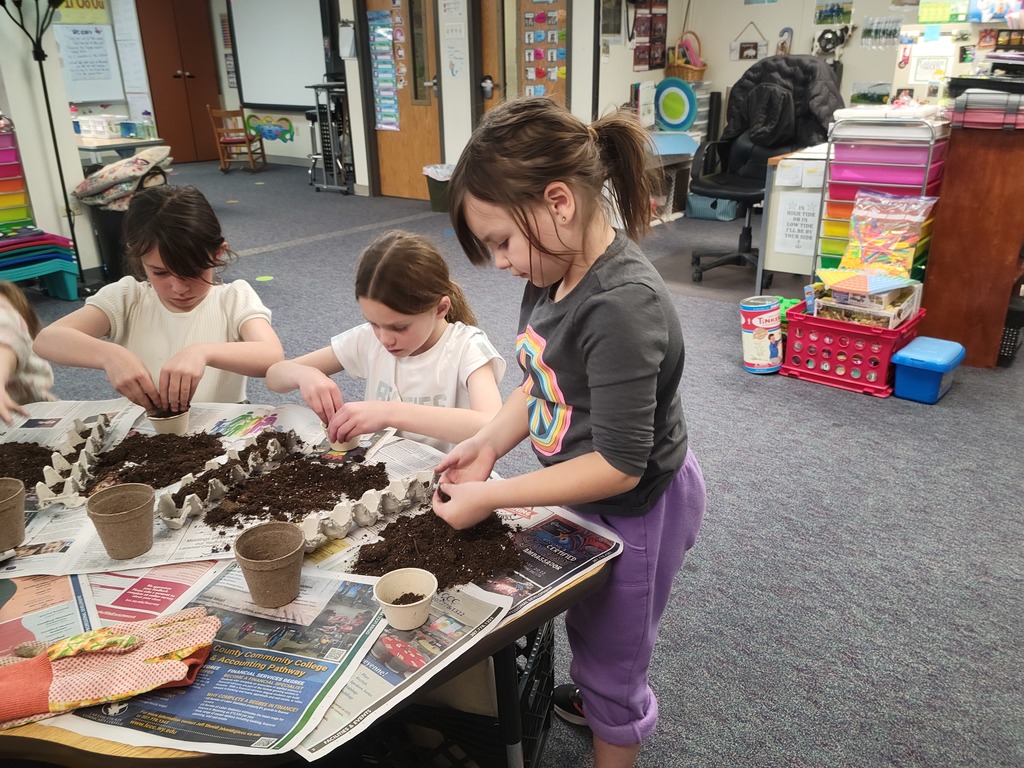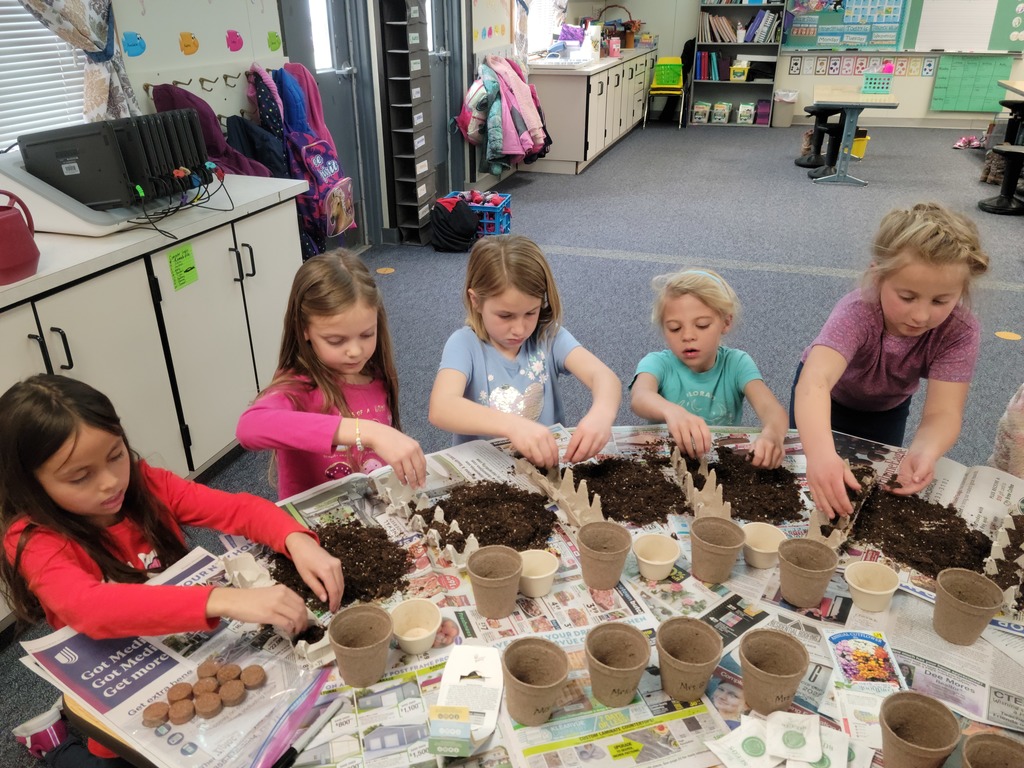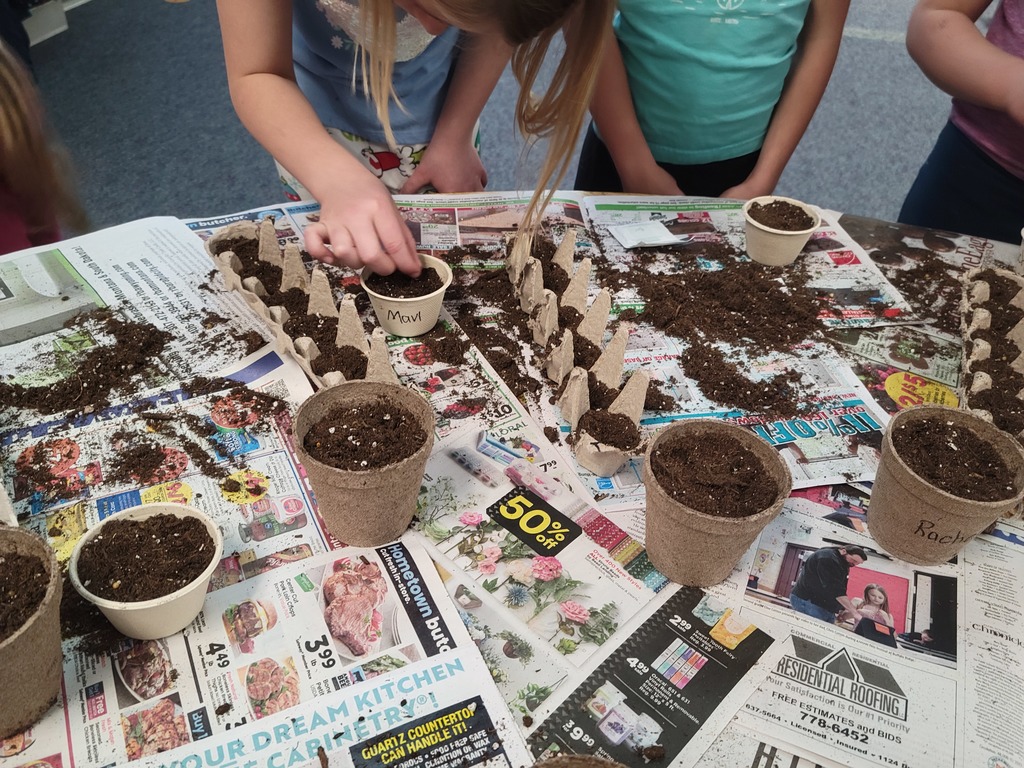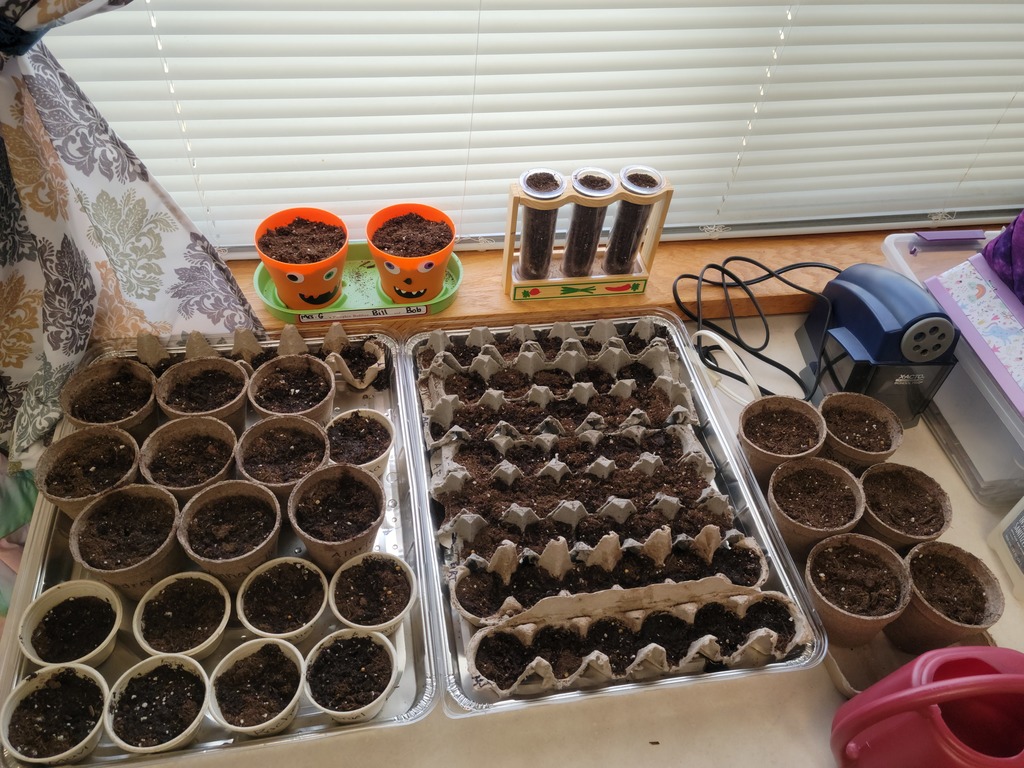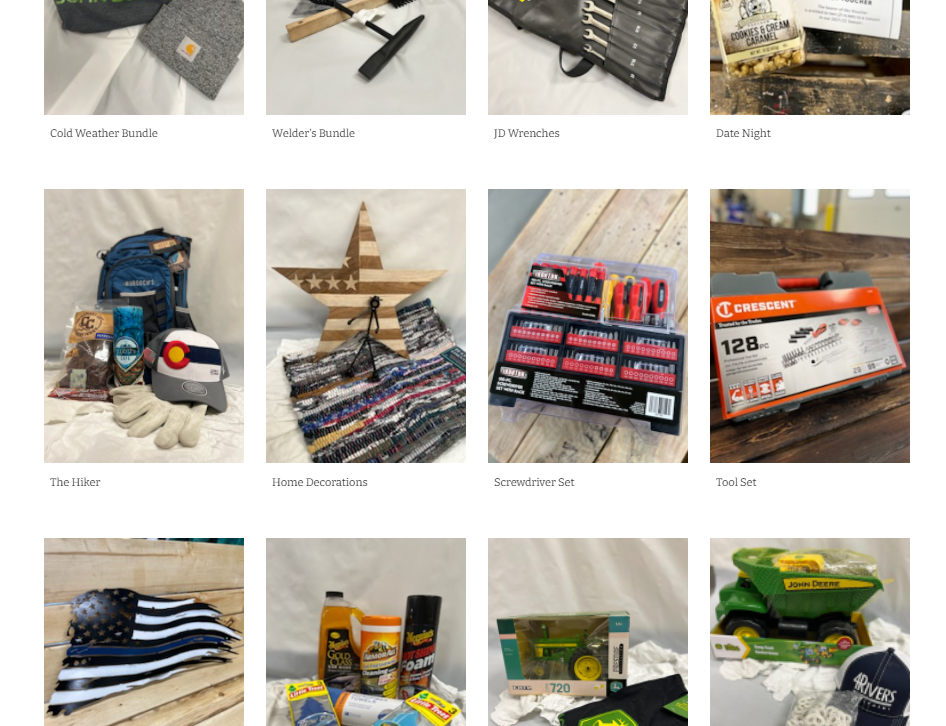 Toys to be in the FFA Auction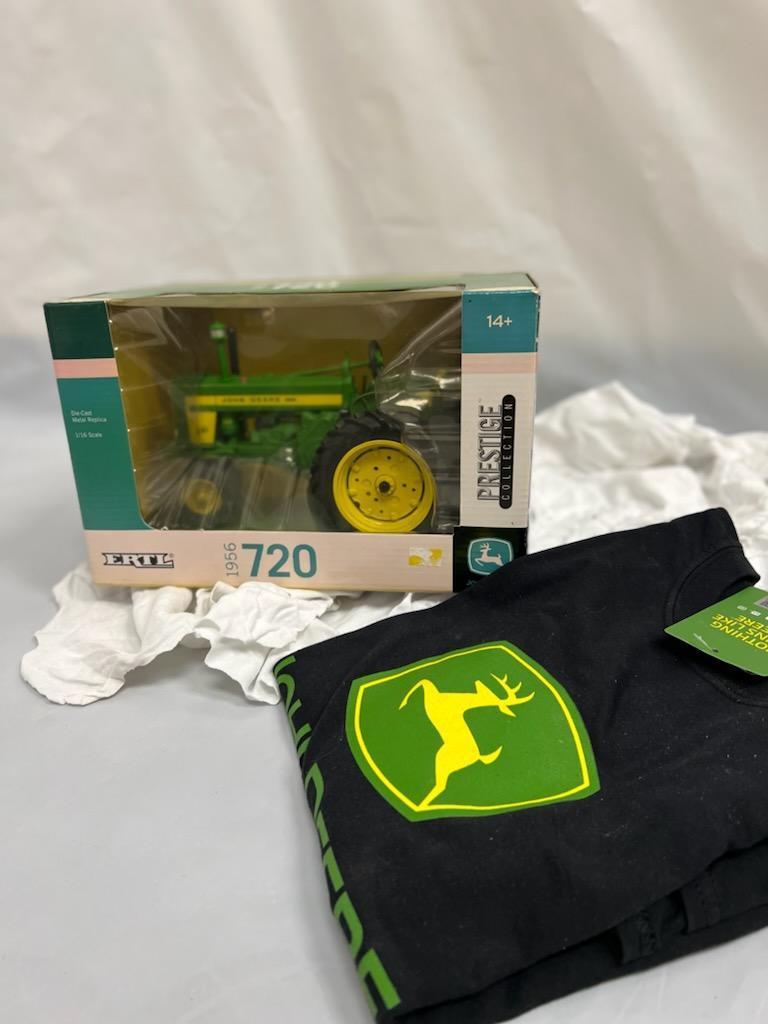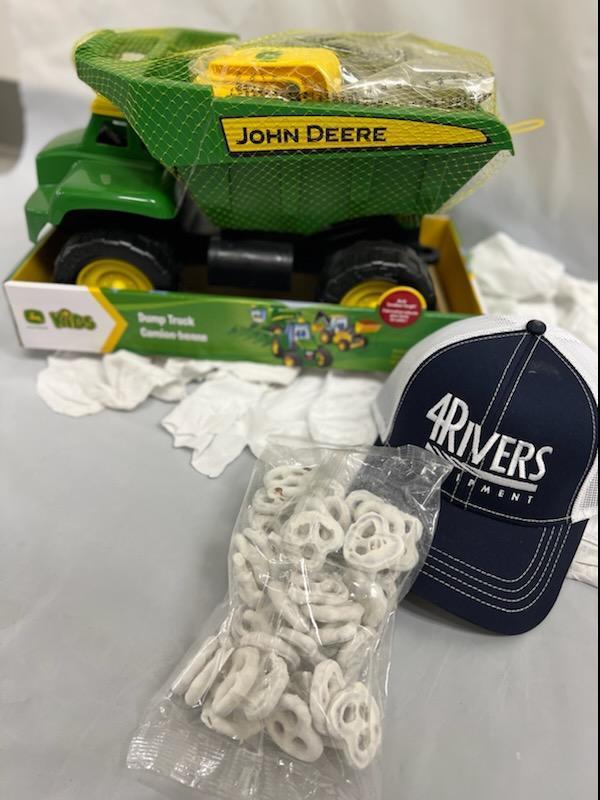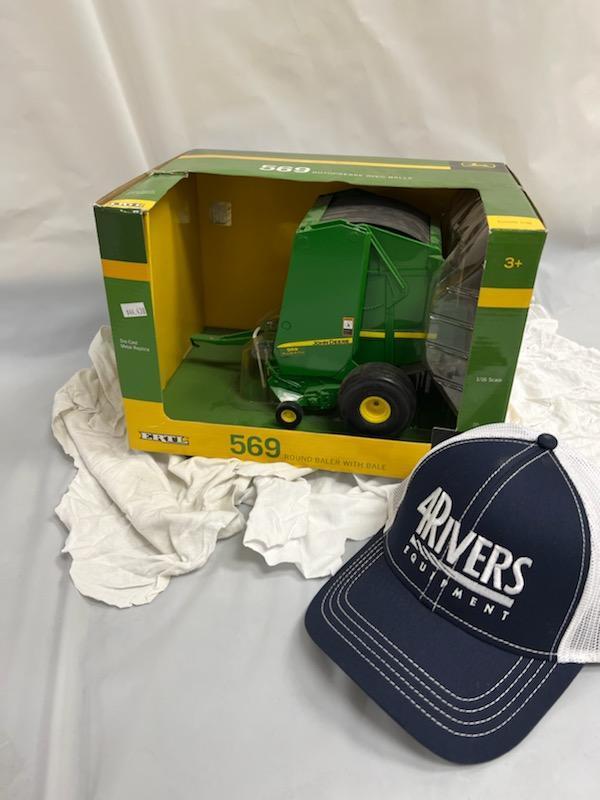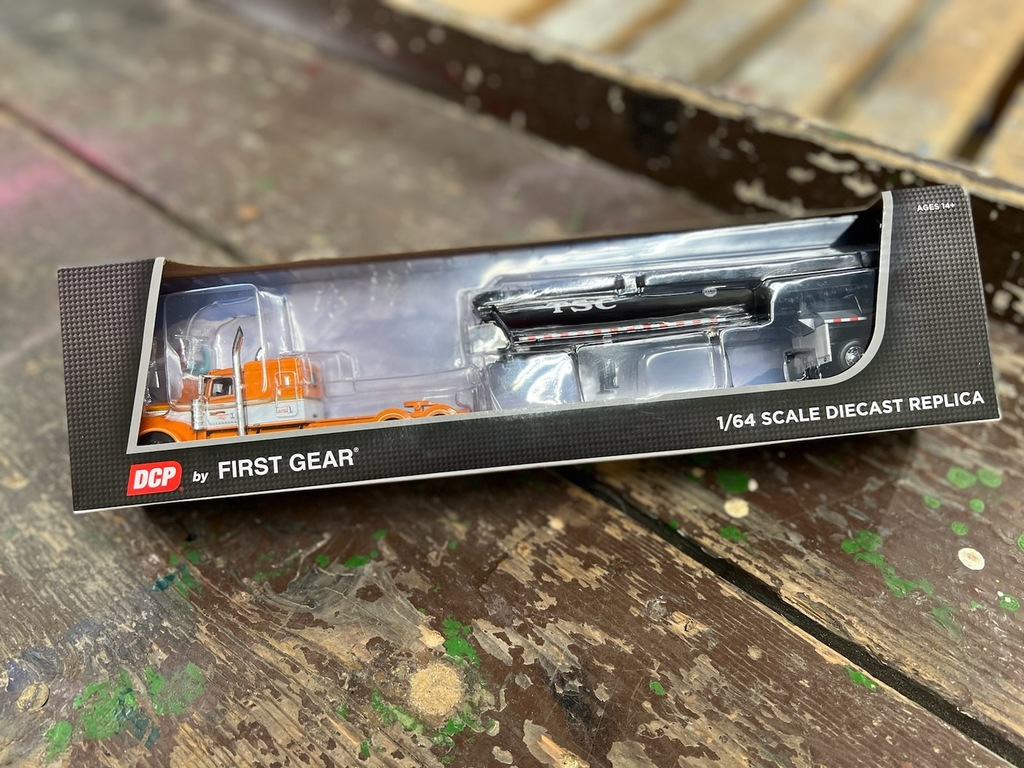 If your child is 3 years or older by September 1st, he or she may attend preschool. Kindergarten students must be 5 years old by the same date. Please visit the website for more information and feel free to contact Tina Pembroke with any questions you might have. We look forward to visiting with future students and their family members at the screening!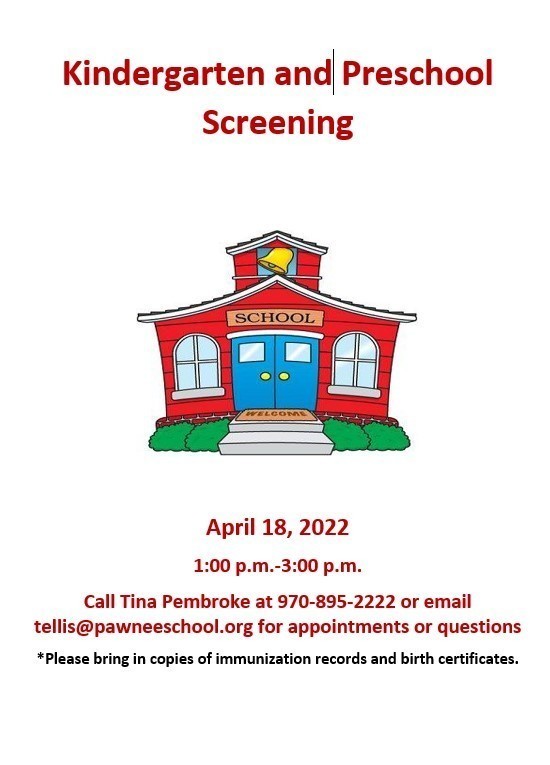 The Hiker - Keep on the move with this basket including a 20L Backpack with hydration bladder, Colorado Hat, Jerky, Painted Tumbler, Wall Thermometer, Dot's Pretzel Bar and Leather Gloves Household - Everyone can use a new rag rug, but look at this beautiful American star (hand cut maple & walnut by Mayson Cacciola) ! And who doesn't want a cute cowboy figurine (made by Donavon Ellis)? The Thin Blue Line... Support our law enforcement with this beautiful metal flag! ($150 value) Car care kit - This basket would make a great Father's Day gift, and paired with an FFA member worker, possibly a great Mother's Day gift as well! Hot shine spray, Armorall cleaning wipes, soft microfiber cloth, and tree air fresheners are included! Purchase this for yourself, or add an FFA hired hand, for someone who needs help with their car!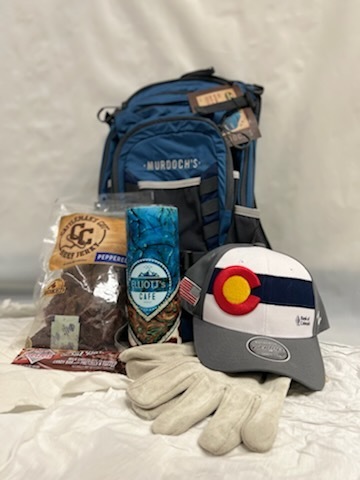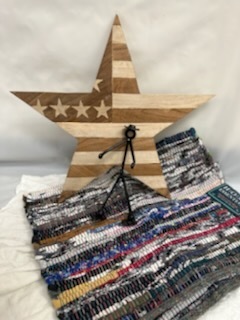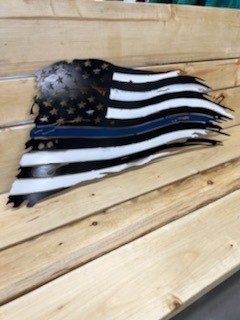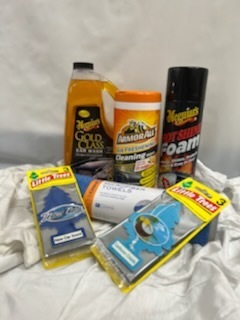 Here's some more basket items that will be included in the auction on Saturday: John Deere - Stay warm with this great brand name basket with a John Deere hoodie, Carhartt beanie, Otter Box tumbler! Welder's Bucket - Who doesn't need extra welding supplies?! This basket includes a Miller Welding Auto-Dark helmet (valued at over $300!), chipping hammer, wire brush, and replacement glass! JD Tool Roll - Look at this amazing set of combination wrenches! This is a John Deere SAE combination wrench tool roll that has 14 fully polished wrenches (valued at $140)! What a steal! Night out - Do you need to impress a significant other or need to get some brownie points? Purchase this voucher for two tickets for the 2022 season to the Colorado Symphony and get a box of delicious cookies & cream caramel popcorn!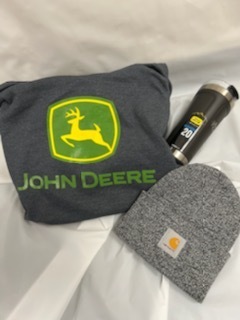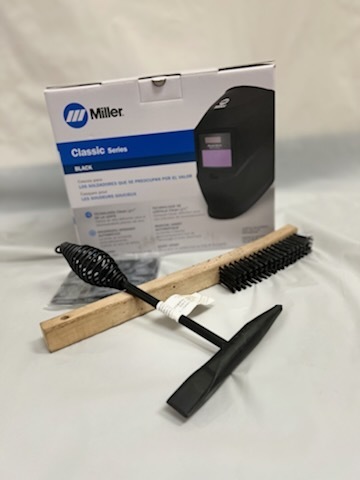 The kindergarten students planted seeds this week. They are so excited to see how big their plants will grow.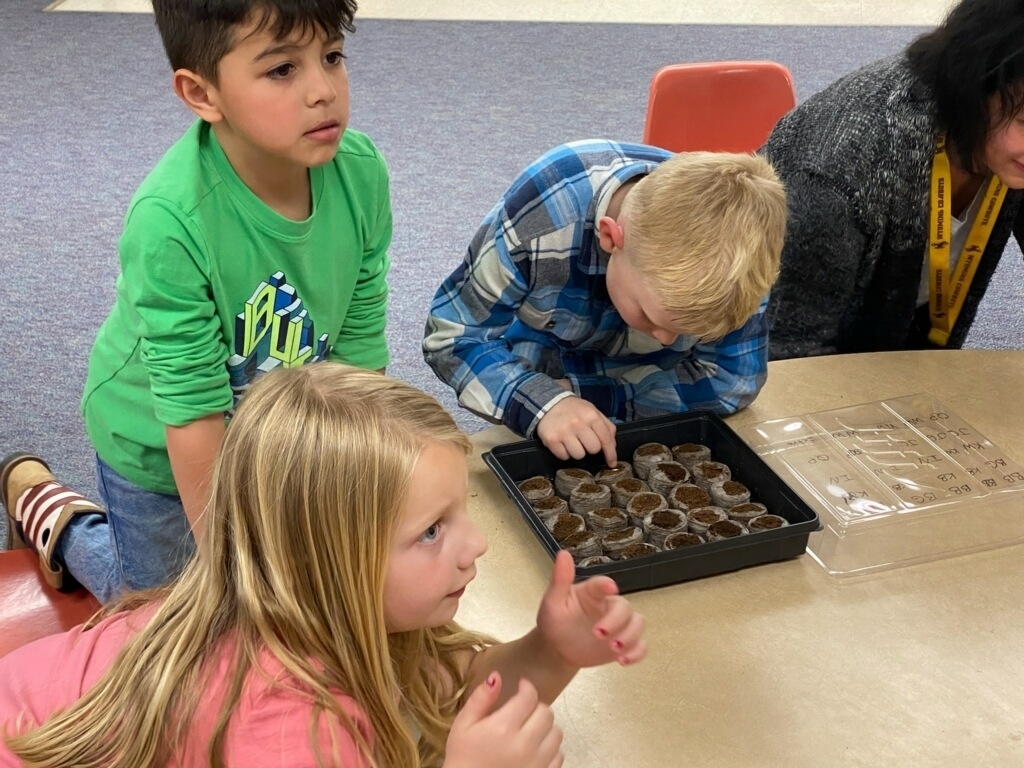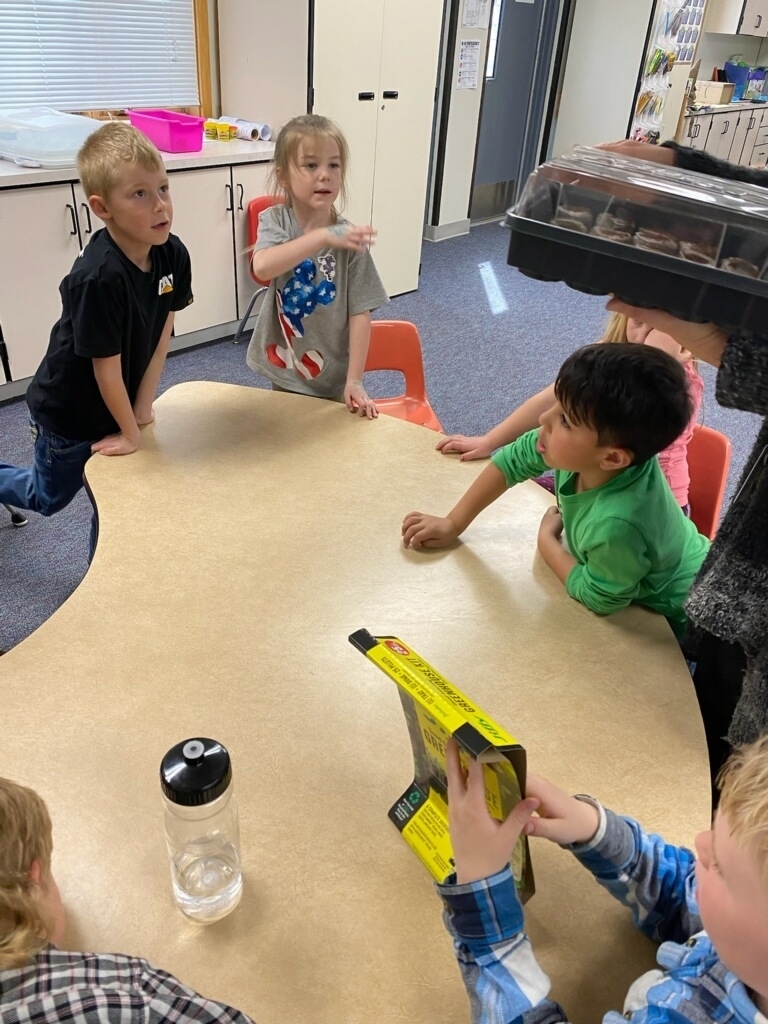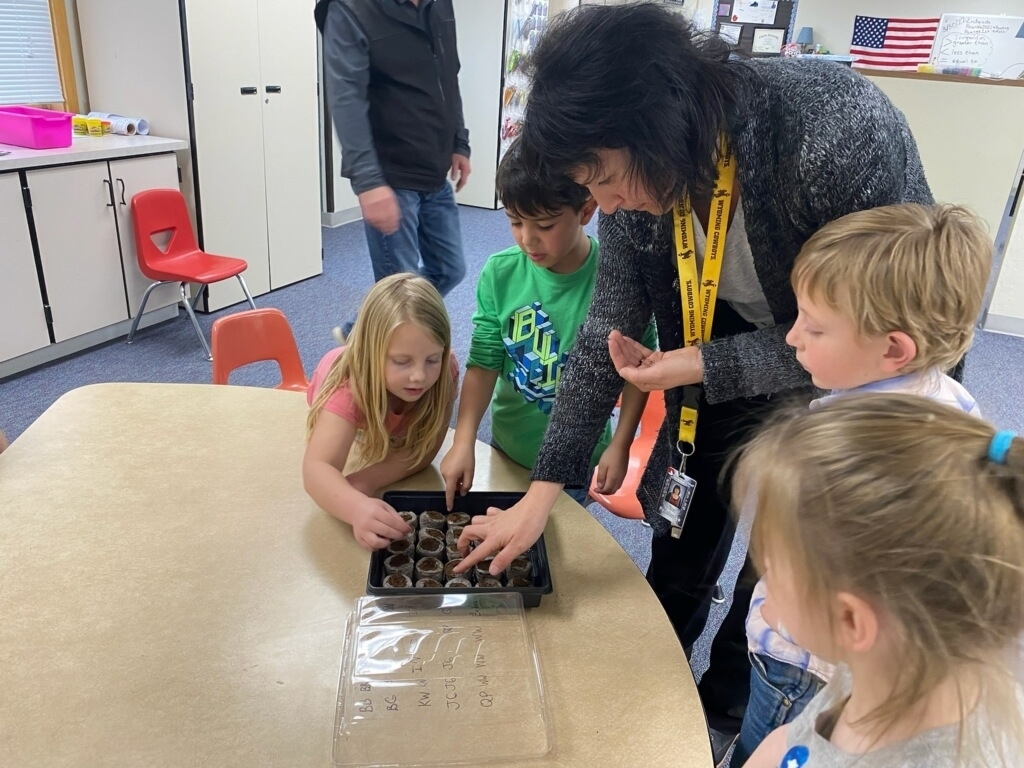 The elementary students and the student council spent the afternoon reading at Hogwarts! The students read hundreds of pages! They also made wands, played quidditch, and tasted "every" flavor jelly beans! 2022 Read-a-Thon was a major success!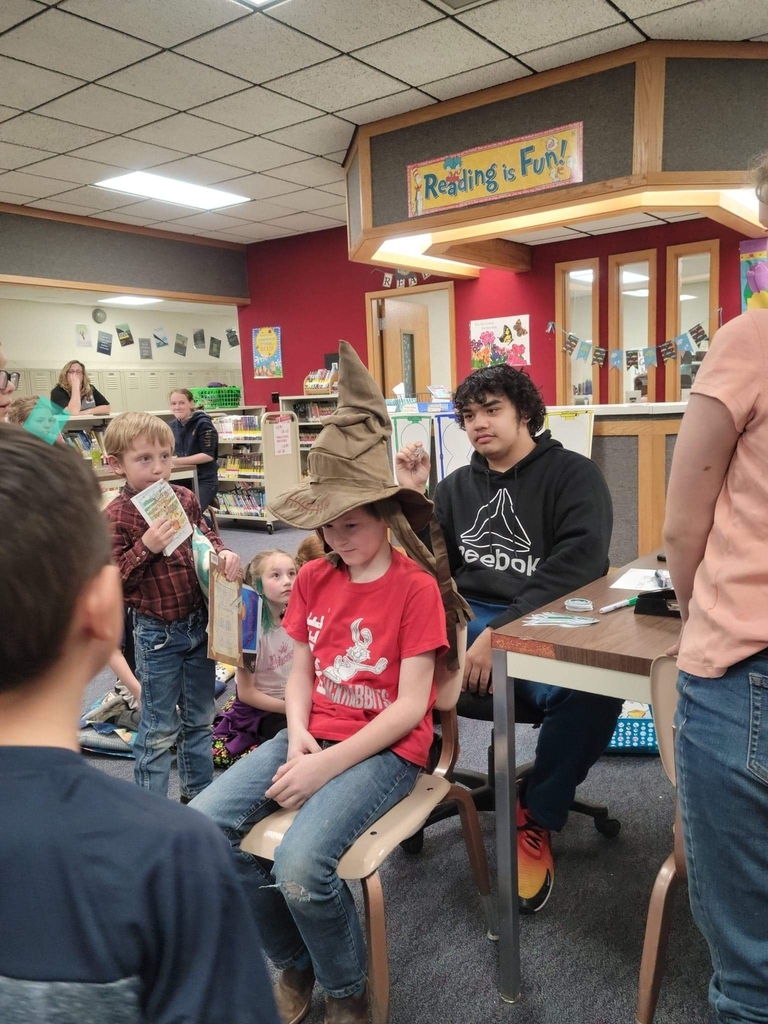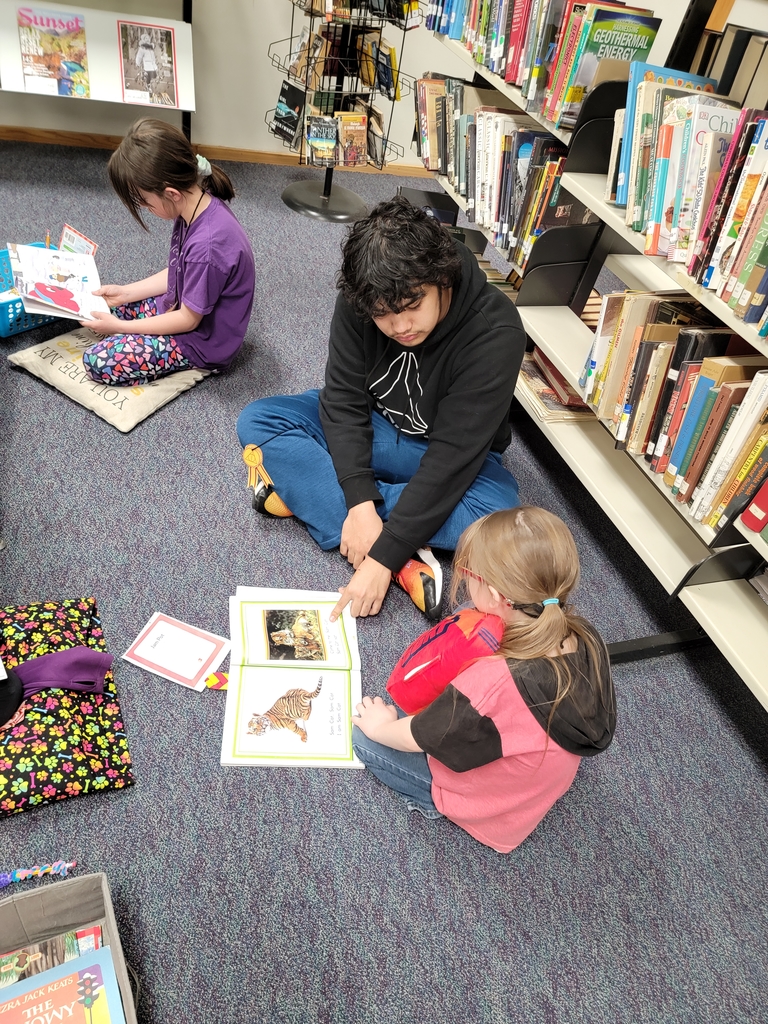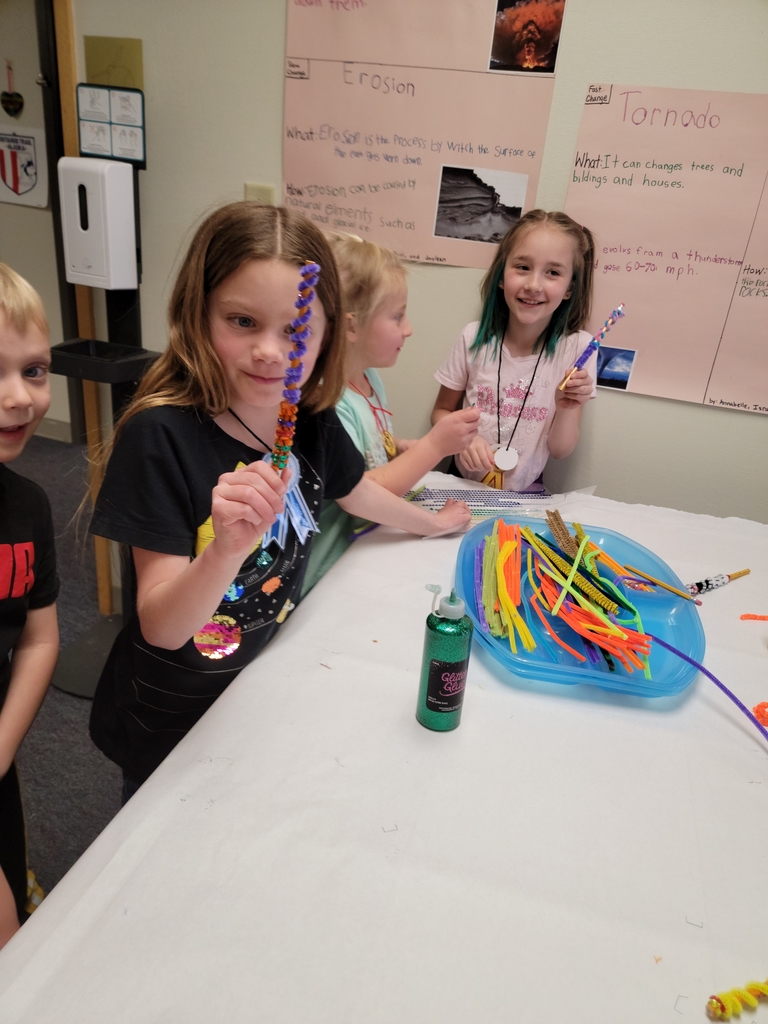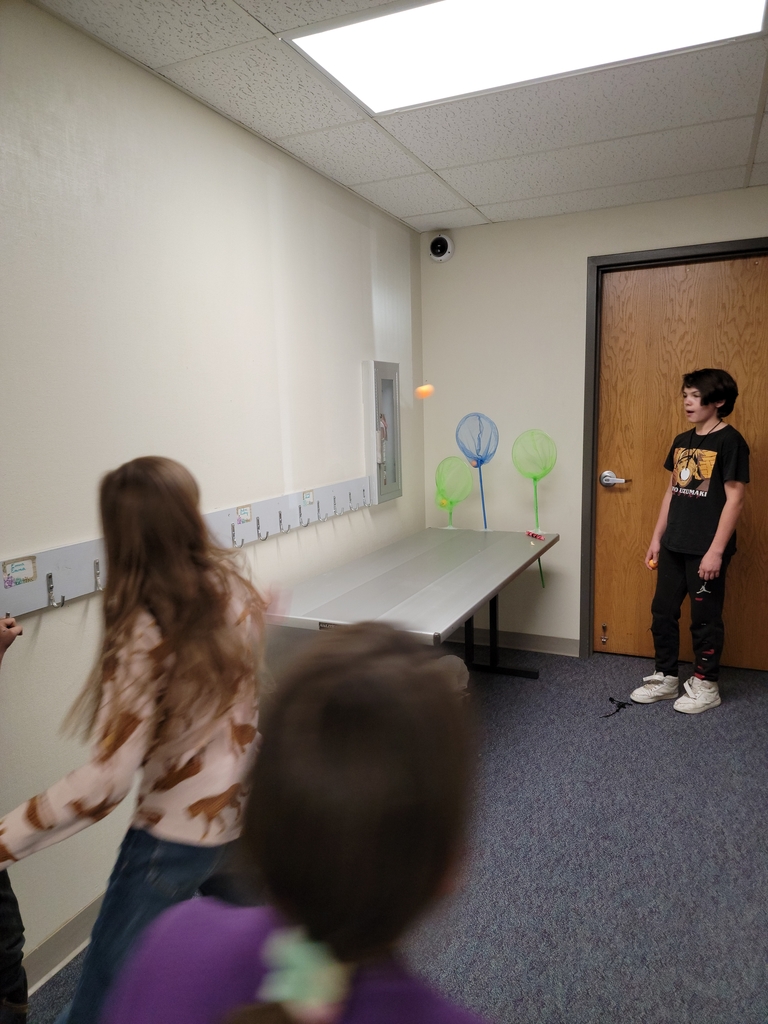 1st and 2nd Graders having creative free time at the end of the week.